Welcome to Hello Kitty in Oz: The Lost Chapter Virtual Tour
I'm Tiffany Yong, your pictorial tour guide for this post, and at any point of time, do feel free to ask me any questions by commenting in the comment box below. So many of us know that the Sanrio Hello Kitty Town at Puteri Harbour, Malaysia is the first Hello Kitty themed attraction outside of Japan which has both interactive and walk-through activities.
Inspired by the magical tale of 'The Wonderful Wizard of Oz' by L. Frank Baum, the three-year-old Hello Kitty Town has this new walk-through attraction that will transport guest to Oz itself and you will get to experience a fairytale adventure with HELLO KITTY and friends through a tale of bravery and friendship!
Hello Kitty in Oz takes place after Dorothy defeats the Wicked Witch and has returned home. The widespread rumours about "The End of Oz" reached the ears of the Great Witch. In order to safeguard the world of Oz, the Great Witch decided to remove a chapter from the Great Book of Oz – hoping to change the ending. Alas, her actions caused the Emerald City Machine to malfunction and throws Oz into chaos.
So here we are, the brave heroes heroines, to come and help Hello Kitty, the Scarecrow, the Cowardly Lion and the Tin Man to save their world. These are the friendly babes who accompanied me through the adventure. Introducing new blogger friends from Malaysia (left to right): Laura, Lisa, me, Carina, Fish and Pris Chew (Singapore)!
If you have been wondering who is the Great Witch of Oz I've been talking about, she is our very beloved Hello Kitty! Upon entering the gates of Oz, you will receive a smart electronic device which double up as a Hello Kitty toy/figurine. "The Great Witch of Oz" device will help you kickstart the challenges in each station.
As you enter the world of the Lost Chapter, you will be briefed on how you can help Hello Kitty and her Heroes of Oz to save the magical land. As the land is in a chaos, heroes who wish to help save the Oz have to enter in sessions, with up to 30 people being able to participate at the same time.
With the Great Witch of Oz device as your "amulet", you will have to go through the Mirror Maze before facing the four interactive games (suitable for both big and small kids) that will determine whether the magical land can be salvaged. So, yes, I'm wearing the Great Witch's hat, so I'm the little Witch of Oz helper!
Despite the claimed-chaos, the remnants of Oz are still magically-photo-worthy. Coming from a passifan-angle, it was difficult to resist the charms of the well-loved story of Oz with a Hello Kitty twist. Upon entrance, you are given 20 minutes to complete the challenges! And the time starts … NOW!  
The 4 Challenges in Oz
Just outside the Munchkin Village, you will come across Kuromi the Fortune Teller who offers to read your fate with her cards. But do not fall for her readings, and pay close attention to the cards she deals. Your fate is in your own hands. 

Little Witch Helper's [Kuromi's Tent] Difficult Rating: **** 4/5
In this mysterious-looking KUROMI'S TENT, you will have 15 seconds to remember the order of 6 cards on a computer terminal, and then arrange the cards according to the exact same order. You have one chance to do so.
At the Wood Factory, the Great Witch calls on your to challenge your strength and determination. In his haste to respond to the Great Witch's call, the Tin Man has abandoned his post – so there's not enough wood to warm the hearths of Oz. So time to roll up your sleeves (see, I did!), and put your back and heart into chopping that wood! The more wood you chop, the closer you are to helping the Great Witch save Oz!
Little Witch Helper's [Wood Factory] Difficult Rating: ** 2.5/5
Use the cute Kitty chopper to 'chop' or tap the number of times each wood requires to be chopped. This might be a little difficult for kids to understand right at the start, so try to let them see what others are doing before rushing to the game. Avid game players should find this challenge as easy as 123.
After being in Oz for a few minutes hours, you heroes stumble onto the farmer's humble abode, striken with hunger. Your eyes light p as you see a row of (virtual and inedible) corn ready and cooking on the open fire. But with no one in the room and not a soul to watch the fire, the corn may quickly turn to ash. It is up to you to take charge – and ensure that the corn is roasted to a bright and golden yellow. Before that, use 'The Great Witch of Oz' device to make this possible!
Little Witch Helper's [Corn House] Difficult Rating: ** 2/5
Fan the grilling corn by waving your hand in the stove, above the imaginary fire. Watch the screen to make sure the temperature does not go beyond or below the optimal temperature. If you do it too hard and the corn will burn and if you wave too lightly and the corn won't get cooked. Easy peasy for the experienced Witch Helper!
Just before reaching your last destination, drop by the Keroppi Barnyard and say hi to the Keroppi which are trapped in the barrels and dizzy from the chaos. Too bad, besides taking a nice selfie with them, there's nothing you can do to save them, except to complete the tasks!
Once you've travelled the length of Oz, you come to the gateway to the Emerald City. Enter and be sure not to be distracted by the flying fishes. Remember the fate of Oz still lies in your hands. Locate the Emerald City Machine and use it to capture the letters from the lost chapter in order to save Oz and return home!
Little Witch Helper's [Emerald City] Difficult Rating: ** 2.5/5
Avoid the fishes and allow only letters to enter the magic hat. Having to control three buttons, this feels like a nostalgic video game which you won't mind playing this for long. Kids might have difficulty trying to multi-task, but once you get the hang of it (which sadly, the game is pretty short), you will want to go for more! 
Congratulations! You've completed all the challenges! At the check out counter, return the "Great Witch of Oz" and you will receive a post card with stamps showing the challenges you have accomplished successfully (or unsuccessfully)!
Limited Edition Hello Kitty in Oz World Alley
After your adventure, you will enter the Oz World Alley, a little retail store only accessible by guest who visited the Hello Kitty in Oz.

Although this is not Harry Potter's Diagon Alley, the Oz World Alley is still a magical little shop selling exclusive limited edition World of Oz merchandises. The huggable size Great Witch of Oz Hello Kitty Plushie with the adorable keychain size Scarecrow, the Cowardly Lion and the Tin Man plushies stuffed in its hat! 
Hello Kitty fanatics who didn't have enough of the Hello Kitty in Oz can also get the "Great Witch of Oz" Hello Kitty electronic device which comes with cool accessories and new clothes. With your very own "Great Witch of Oz" device, you can use it to enter the magical land of Oz and activate the activities with that!
This is perhaps the favourite spot of the Little Witch Helper. adorable Hello Kitty in Oz souvenirs such as Samsung mobile cover, postcards, necklaces, cardboard photo-frame, notebooks, keychains + badges and pens are available for you to choose. Yes, they are ALL limited edition items unique to the theme park!
Aside from that, you can also purchase the magical hat (the one I'm wearing), umbrella and a tote bage which looks like a book when folded! These exclusive memorabilia and collectibles are bound to keep both big and little heroes' eyes glued to them!
Other Activities
Besides the "Hello Kitty in Oz" which is here to stay, there will also be plenty of photo opportunities with Hello Kitty and friends.

Selfie-loving Hello Kitty and friends will appear periodically to take pictures with everyone, so don't be surprise if your photoshoot was photo-bombed by them! Here with me, I had a meet and greet session with Dear Daniel (Daniel Starr) and Hello Kitty (Kitty White)!
Besides the main leads, My Melody and Bad Badtz-Maru (バッドばつ丸) will also make a occasional appearance. Look at how glum he looked. Unknown to many, although the Sanrio Hello Kitty Town had previously showcased a different themed attraction (Black Wonder), Mr Fahruddin, General Manager said Hello Kitty in Oz is the first major content change that they've had. 
There is also the Wishful Studio, where you can look forward to various activities from creating their very own Hello Kitty themed souvenirs (pop-up card) to getting their nails done and dressing up as their favourite character for a memorable photo moment. 
If you are lucky, the iconic Kitty House's housekeeper might be around to open doors for you to show you around the house, which includes: Living Room, Kitchen, Bathroom, Kitty's Room, Secret Closet and Mimmy's Room!
There are other fun facilities and activities such as the classic playground called Friendship Land, tea cup rides, live shows by Hello Kitty and Friends at the Purrfect Stage and even more photo opportunities at Dream Photo Garden!
Weeeee…..I've come to the end of the virtual tour! Time to ditch my hat and have some fun myself~
Many thanks to Sanrio Hello Kitty Town for the opportunity to visit the magical World of Oz.
It's the holiday season soon, so why not plan for a short staycation trip to the Puteri Harbour Hotel Jen and visit the Hello Kitty in Oz either over the weekends or during the school holidays?
Getting to: Sanrio Hello Kitty Town
Address: Persiaran Puteri Selatan, Puteri Harbour, 79000 Nusajaya, Johor, Malaysia
Sanrio Hello Kitty town is located strategically in Puteri Harbour, just a 20-minute drive from Malaysia-Singapore Second Link; 25 minutes away from Senai International Airport and 10 minutes from Legoland Malaysia Resort.
Operating Hours: 10am to 6pm daily
Facebook: SanrioHelloKittyTown
Instagram: @sanrio_hellokittytown
To purchase tickets, visit www.playtime.com.my
xoxo



Facebook | Instagram | Twitter | YouTube

Disclaimer: Please be rest assured that even though the trip was sponsored by Sanrio Hello Kitty Town and arranged by PHISH Communications, opinions stated are genuine and honest. Also note that all sources, information, content, links are valid to change at any time.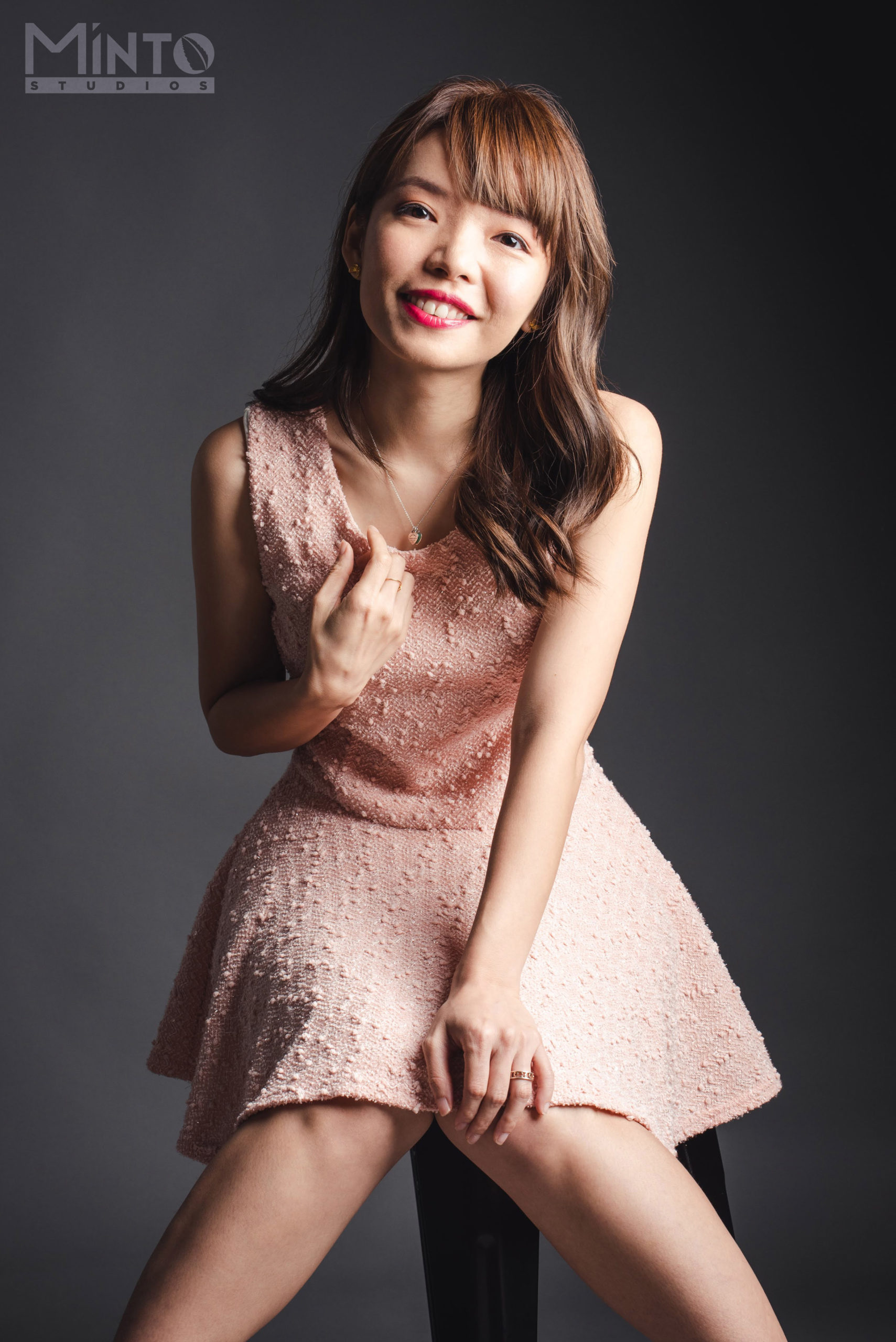 1/2 of #TheEpiphanyDuplet, Tiffany Yong juggles her ABCs – Acting, Blogging and Coaching/Consulting as she is fuelled by passion and drive to succeed.
It is not easy to make a living in Singapore just purely based on Acting, so with Blogging to help her with her online presence, and Coaching kids drama, private tutoring and freelance social media consulting to finance her life, she is currently leading the life most people hope to have: Living the Dream!