Trick Eye Museum Singapore RENEWAL Sneak Peek!
Trick Eye Museum is fun, but it's not a place you can visit frequently as the artworks are the same. Unless you are revisiting with a different group of wacky friends, if not, there will be little reason for you to revisit the place. Well, Trick Eye Museum knows that, so after 17 months, it finally had its first revamp!

So here I am, together with a few of my friends, giving you a sneak peek of the six new themed zones which replaced the museum's existing themes. Retaining some of the more popular exhibits, the Korean-based gallery located at Resort World Sentosa updated more than half the museum with new exhibits, aimed to awaken the five senses of the human body by evoking six different emotions stimulated by the zones. So shall we check it out?
1. Mystery Zone
When you first enter the room, unlike most museum where there will be "Do Not Touch" signs all around, you will find yourself in a gigantic room where you can "TOUCH" and feel everything.
This four-dimensional space allow you to use your creativity to be who you are not. In this mysterious place, you'll see new sculptures which blend in with new illusion paintings to form picture-perfect settings.

All new art exhibitis are specially designed by Trick Eye Museum's in-house team of designers from Korean and painted by experienced Korean artists. With just one exhibit – Centaur Chariot, you can choose to either ride on the centaur, be the passenger on the chariot, or the footman, coachman or the lady beside the gentleman!
2. Excitement Zone
Next, at the Excitement zone, the photos will look as if you are having the time of your life with the thrilling adventures!
Have a taste of what it's like to be climbing on an Ice Cliff or even be trapped in a Prison of Dinosaur. This is where you try to release the inner child and enthusiasm in you and act like you are terrified!
3. Supernatural Zone
The Supernatural zone is the place where you get to see many of the artworks there weren't here before. Here, you can 'listen' to the surrounding and explore carefully!

At the Skeleton Garden, you can face your fears with all your friends! This large scale drawing is pretty cool and un-scary, and we can't help but pose awkwardly for a picture together. Any ideas how this picture can be made more fun or scary looking?
Here's an ab-training move! Be a Vampire who is about to be exorcised! Haha, look at what Janice from Janiqueel.com was doing with my flowers from A Better Florist!

Do you know Mona Lisa has supernatural powers? She traps innocent "sweet young things" like us >.< in her Crystal Ball! Haha, this is one of the fun spooky scenes where you get to play victim.
Please rise and thank you for your offerings! Haha, this is a shot I had loads of fun with. The Floating Slippers make you look as if you are levitating between the gates. When I did the guide for Alive Museum back then, I never knew flowers can be so useful!
4. Fairytale Zone
"And they lived happily ever after…" The fairytale zone should be a favourite amongst girls, where they immerse into a "fairytale romance" and be the main lead of their fairytale.

The Teddy Bear is a cute place to be taking with your loved one, but it's definitely awkward when you are taking with a friend. Thank god Dan was being a good sport when he had to take this photo with me. Yet again, if you want to confess to a girl, this might be a very open hint for her!
Little Match Girl is a story that is close to heart as I acted as her when I was in Primary School. If you are feeling particularly generous, there is even a real donation box beside the exhibit for you to donate to a particular charity organisation!
Who cares about little red riding hood? In the modern society, all girls love the big bad wolf as long as it's on a Motorcycle! I wouldn't advise squeezing in to the front seat like Janice though, she got stuck there and I decided to leave her there. 😛 Now, can you 'Smell' the love in the air? teehee…
5. Fantasy Zone
After escaping from the big bad wolf, you will fall into the fantasy zone where you get to be magical creatures or be with them!
Growing Fairy Wings is one of the most popular wish amongst my friends, because this is a must-take when they visit any and every Trick Eye Museum in the world!
Riding the Pegasus is one of my favourite activity as I love the greek mythology! The pure white winged divine stallion symbolizes wisdom and fame back during the Middle Ages.
Enter the Wonderland as you see Alice trapped in the Pillar with the white rabbit beside her. Now, you don't have to be an actor to be in a fantasy movie!
6. Trick World Zone
At the trick world zone, you get to use all your five senses and experience all the impossibilities turned into reality!

You can be the master of tricks and do a Ballet Jump, regardless of age and gender! While I used to be in gymnastics, wanting me to hold a straddle for the whole day is impossible!
I didn't do this well because I forgot to remove my sweater. So remember to check your photos carefully to make sure you've gotten your position right!
Photos aside, Trick Eye Museum also brought over the new 4D concept from South Korea. With a quick head-scan (we call it selfie photo), you can view yourself dancing in different costumes on-screen! Here's the Christmas Edition!
All of us went hysterical trying out with the different versions. So instead of showing you just a photo of this (which wouldn't justify the fun we had), I decided to get the video out! Now, with this brand new experience, everyone has a reason to visit again!
Thank You Trick Eye Museum Singapore for the memorable experience!
Address: Resorts World Sentosa, 26 Sentosa Gateway #01-43/44 Singapore 098138
Opening Hours: Mon – Sun 10am-9pm (last admission 8pm)
Ticket Price: Adult (13 yrs – 59 yrs): SGD$25 | Child (4yrs – 12 yrs) / Senior (60 yrs+): SGD $20
Contact: 6795 2370
Website: www.trickeye.com/singapore | Facebook: TrickEyeSingapore
Email: contact@trickeye.com
xoxo



Facebook | Instagram | Twitter | YouTube

Disclaimer: Please be rest assured that even though the experience were sponsored, it does not have any bearing on the content of this post. Also note that all sources, information, content, links are valid to change at any time.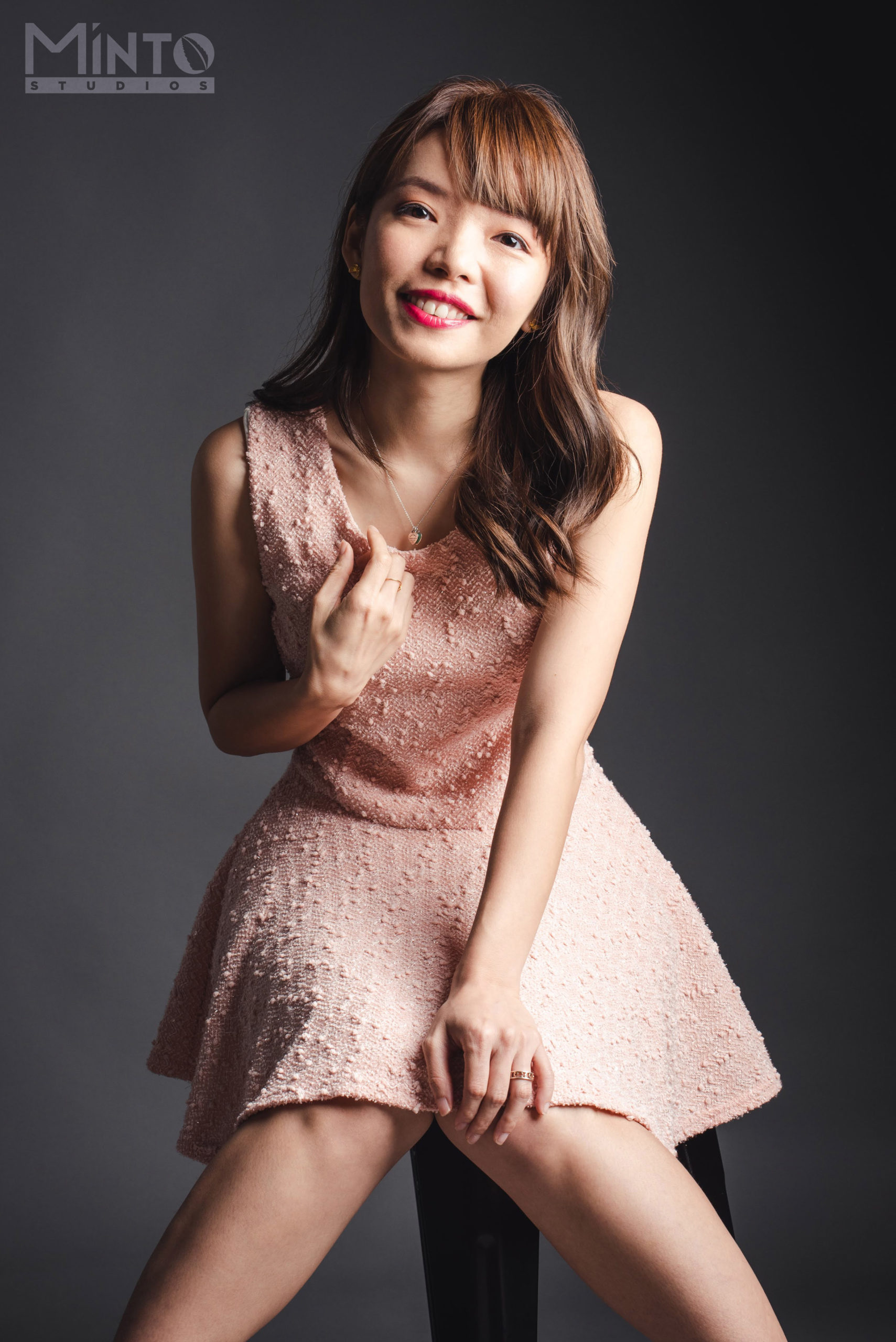 1/2 of #TheEpiphanyDuplet, Tiffany Yong juggles her ABCs – Acting, Blogging and Coaching/Consulting as she is fuelled by passion and drive to succeed.
It is not easy to make a living in Singapore just purely based on Acting, so with Blogging to help her with her online presence, and Coaching kids drama, private tutoring and freelance social media consulting to finance her life, she is currently leading the life most people hope to have: Living the Dream!