Office (华丽上班族) Movie Review | by tiffanyyong.com
Recommended Audience: Fans of Chow Yun Fat 周润发
, Tang Wei 汤唯, Sylvia Chang 张艾嘉, Eason Chan 陈奕迅, Wang Ziyi 王紫逸, 郎月婷 Lang Yue Ting and musical/comedy/drama movie fans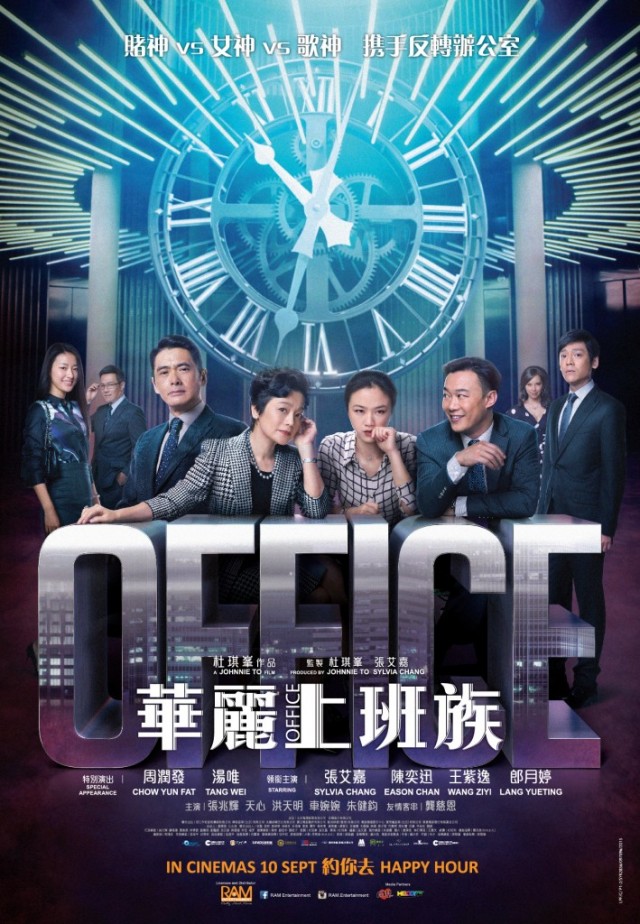 Office (华丽上班族) Movie Synopsis:
Billion-dollar company Jones & Sunn is going public. Chairman Ho Chung-ping (Chow Yun Fat) has promised CEO Chang(Sylvia Chang), who has been his mistress for more than twenty years, to become a major shareholder of the company. As the IPO team enters the company to audit its accounts, a series of inside stories start to be revealed.

Lee Xiang(Wang Ziyi), a new hire at Jones & Sunn, brings with him youthful ideals and dreams. Within the neoliberal market, the logic of intrigue rules, complicated by entanglements of love-hate relationships, which weaves a power play and a pathos-laden tragedy inside the office.
Office (华丽上班族) Viewer Rating: 3/5 ****
Office (华丽上班族) Movie Review:
If you haven't watch this movie prior to reading this review, I think I should alert you in advance that this movie is a musical + stage production + film altogether. I was pretty alarmed when the actors burst into ballads and it took me sometime before I get accustomed to watching this unique concept and appreciate the concept.
Most reviews focused on the famous casts, but I thought I will start off with these two supposedly-lead-but-rarely-mentioned-due-to-the-big-cast characters Lee Xiang (Wang Ziyi) and Kat Ho (Lang Yueting). The movie started from the moment they step into the corporate world of the big company which was about to be listed. The duo make an interesting contrast, the enthusiastic Lee Xiang who is able to learn the names and drink preference of all the heads immediately, and the half-hearted Kat who make blunders like every newbie but has to keep her identity of being the chairman's (Chow Yun-Fat) daughter a secret.
I was intrigued by the use of stairs, clocks and lifts to represent the way human tries to climb the corporate ladder, rushes against time to achieve their aim, as well as how the top managements and CEO have a direct and quick lift to the top office. Ain't that what most white collars are doing now? The almost robotic and routined life, the office gossips, politics and relationships. The plot is a perfect reflection of the office world.
In this enclosed world, everything is separated by poles and glasses. Characters walk from one location to another just like that of a stage production. There will be moments where you will be wondering, wait, is that a real flat or some hostel? And these thoughts would be interrupted by a realistic, huge thunderstorm. I guess people from the IT, finance, advertising or entertainment industry will be able to relate to the setup, wherever you go, time's ticking, your mind is never really off-work. While I like the chemistry and cohesiveness of the office workers when they do musical murmurs, it is still the one-to-one interaction between the characters that I love most. Amongst the many, the veteran versus rookie lift interaction was my favourite.
I was amazed by the it's-complicated relationship status between and within Chairman Mr Ho (Chow Yun-Fat), his comatose-wife, CEO Ms. Chang (Sylvia Chang), David Wong (Eason Chan) and Sophie (Tang Wei). How did the director managed to make this complicated relationship so clear cut and uncomplicated. The most intriguing part about the film was how the characters act and behave when there's tension in relationships, complications at work and trouble with the economy.
The music wasn't my favourite part of the film, perhaps because there wasn't really anyone who are good in singing except for Eason Chan. He was able to make a simple song come to life and coupled with his acting skills, he might not be the best person in the story but he's definitely one of the best actor/ singer in the film. While Tang Wei tried her best with her classic finger-biting nervous look (similar to her role in Golden Era), I had to say they two make an odd but interesting match!
Perhaps I love my High School Musicals too much, I was not exactly impressed with the dance steps (nor the singing) here. There were several parts where the whole scene are filled with people and had to pause for the singer to sing his/her lines, there will be that one background actor who was slower by half a beat, spoiling the whole picture. However, this being a rendition of Sylvia Chang's stage production, I will still recommend those who enjoy a drama performance to catch it. After-all, I don't think it's every day you get to watch a stage play under $10. 😛
Do You Know?
"Office" is based on Sylvia Chang's popular stage musical, "Design for Living," which shares its title with the 1933 Noël Coward play
As the entire filming process were done in a set- including roads, convenience stalls, pubs, houses and offices, the team spent 400 Million Yuan to create this majestic yet cold glass and metal cityscape.
Sylvia Chang, Chow Yun Fat and Johnnie To last worked together on the drama All About Ah-Long (阿郎的故事) in 1989, a film that helped convince many of To's talents as a serious filmmaker.
This film sets a milestone for Director Johnnie To as it's the first time he directed a musical.
Behind The Scenes and Interviews
Check out Office (华丽上班族)Official Weibo.
Office (华丽上班族) is out in cinemas on 24th September 2015.
xoxo



Facebook | Instagram | Twitter | YouTube
*Disclosure: No monetary compensation was received for the movie review.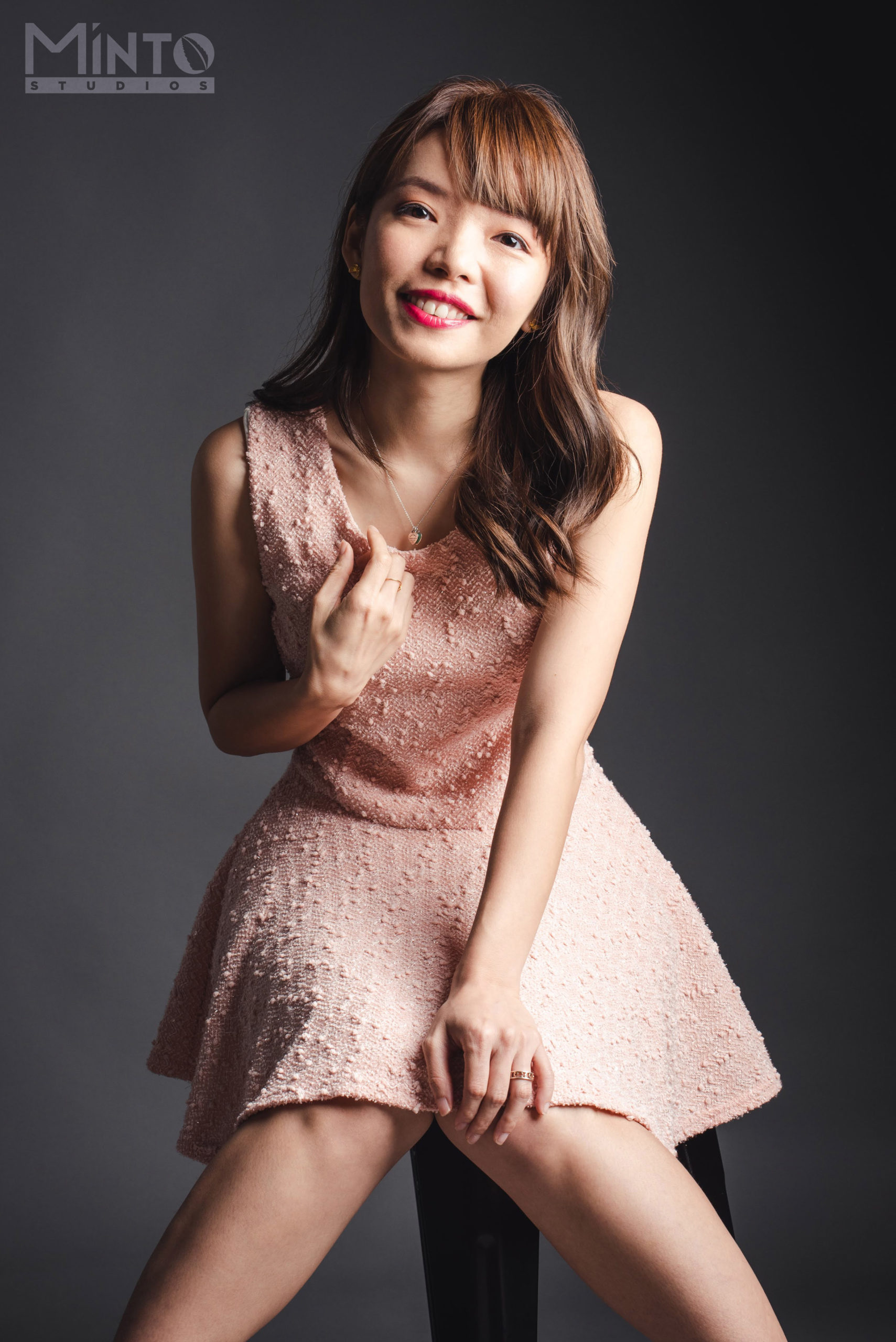 1/2 of #TheEpiphanyDuplet, Tiffany Yong juggles her ABCs – Acting, Blogging and Coaching/Consulting as she is fuelled by passion and drive to succeed.
It is not easy to make a living in Singapore just purely based on Acting, so with Blogging to help her with her online presence, and Coaching kids drama, private tutoring and freelance social media consulting to finance her life, she is currently leading the life most people hope to have: Living the Dream!