The Intern Movie Review | by tiffanyyong.com
Recommended Audience: Fans of Robert De Niro, Anne Hathaway, Anders Holm, Rene Russo, Andrew Rannells, Adam DeVine, Celia Weston, Nat Wolff, Linda Lavin, Zack Pearlman, Jason Orley, Christina Scherer, Nancy Meyers and comedy/drama movie fans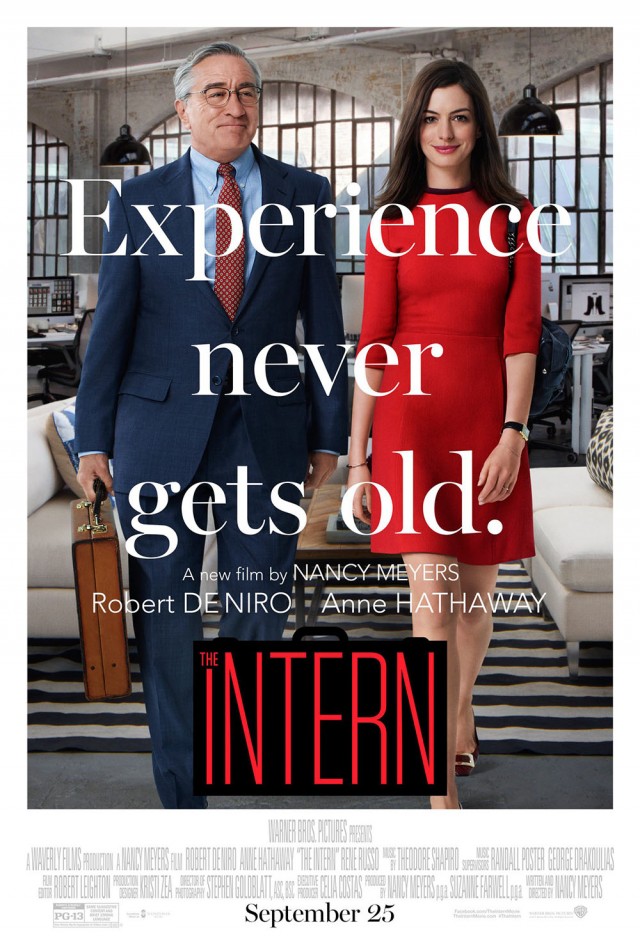 The Intern Movie Synopsis
In "The Intern," Ben Whittaker (Robert De Niro) is a 70-year-old widower who has discovered that retirement isn't all it's cracked up to be. Seizing an opportunity to get back in the game, he becomes a senior intern at an online fashion site, founded and run by Jules Ostin (Anne Hathaway).
The Intern Viewer Rating: 4.5/5 ****
The Intern Movie Review:
A senior intern? This is definitely something new. The thought of the possible problems both the company and the senior might encounter makes the movie a hilarious one even before I've watched it!
But lo and behold, I was surprised by how relatable the film was. Anne Hathaway playes Jules, an entrepreneur of a successful online shopping company (or you can say blogshop). Remember how so many blogshops popped up several years ago, this is a peek into the world behind an online shop, a career many people dream of doing, tried doing but failed due to several reasons.
What made this film so enjoyable? The plot is simple, but the characters were full of surprises. I thought the staff in the company would be the ones who couldn't accept Ben (Robert De Niro) a senior intern, but I was wrong. Not only did they guide him, they embrace his experience. I thought Jules (Anne Hathaway) would be receiving. But she was the one with the most bias against him.
The great "men jokes" were hilarious in a not-crude way. It won't be surprising if they were crude, but I was delighted by how the old intern "embraced" the time with the young staff. Yes, he had a difficult time adapting the pace and the environment, but Nancy Meyers did it in a lighthearted and sweet way. So sweet that when Ben revealed to Jules his past, it was heart-breaking.
The supporting characters were nicely conceptualised and personalities well thought out too! There's Rene Russo as Ben's new love interest, the staff from the company – Adam DeVine as Jason, Zack Pearlman as Davis, Jason Orley as Lewis and Christina Scherer as Becky. They displayed the classic behaviours of the Millenniums (Gen Y) adults and how they handle relationships. You should totally check out their brilliant solution to retrieving email sent to the wrong person.
Robert De Niro is the kind of cool granddad you hope to have, even when you are 27 (like me) now. He's interaction with Jules' daughter Paige (JoJo Kushner) was endearing, but kept to the minimal. He is great delivering his thoughts with just his expressions, which I believe why Jules found him too scarily "observant".
A few friends of mine had a different voices in regards to the final choices Jules made. For the benefit of those who haven't watch it, I won't try to spoil too much as to what the problems and choices are, but a young woman juggling the roles of a boss of a 220-employee fashion company, a wife to a home-husband, a mum to an adorable girl, it's not difficult to guess what were the possible crisis she was facing.
Aside from the one little strange facy that Jules, a smartphone-obsessed person did not grab her phone and laptop during a emergency evacuation, this near perfect film is so likeable that it is not hard not to like it, unless you dislike films that does not involve guns, bombs or an evil guy (antagonist).
Do You Know?
Nancy Meyers got Jack Nicholson for the role of Ben Whittaker before going to Robert De Niro.
Tina Fey and Reese Witherspoon was originally casted but they dropped out and Anne Hathaway replaced her.
This is the third time Robert De Niro and Rene Russo have acted together. They previously appeared together in "Showtime" (2002) and "The Adventures Of Rocky & Bullwinkle" (2000).
Robert De Niro and Anne Hathaway learned Tai Chi from Tiffany Chen, the daughter of Grandmaster William C C Chen.
This is Anne Hathaway's second fashion film. She previously starred in The Devil Wears Prada (2006) where she played a junior assistant to a powerful fashion magazine editor-in-chief (portrayed by Meryl Streep).
In Hathaway's opening scene, she is seen dealing with a customer on the phone who is to be married in three days' time. Hathaway's company has sent the wrong bridesmaid dresses. After assuring the bride that the problem will be solved, Hathaway addresses her as "Rachel" and wishes her the best on her wedding day. Hathaway received her first Oscar nomination, for Best Actress, for her lead role in Jonathan Demme's 2008 film, Rachel Getting Married.
This is Anne Hathaway's first movie with Robert De Niro. The first time Nancy Meyers and Robert De Niro worked together.
Information from imdb.com
Behind The Scenes and Interviews
Check out The Intern Official Website and Facebook Page!
The Intern is out in cinemas on 24th September 2015.
xoxo



Facebook | Instagram | Twitter | YouTube
*Disclosure: No monetary compensation was received for the movie review.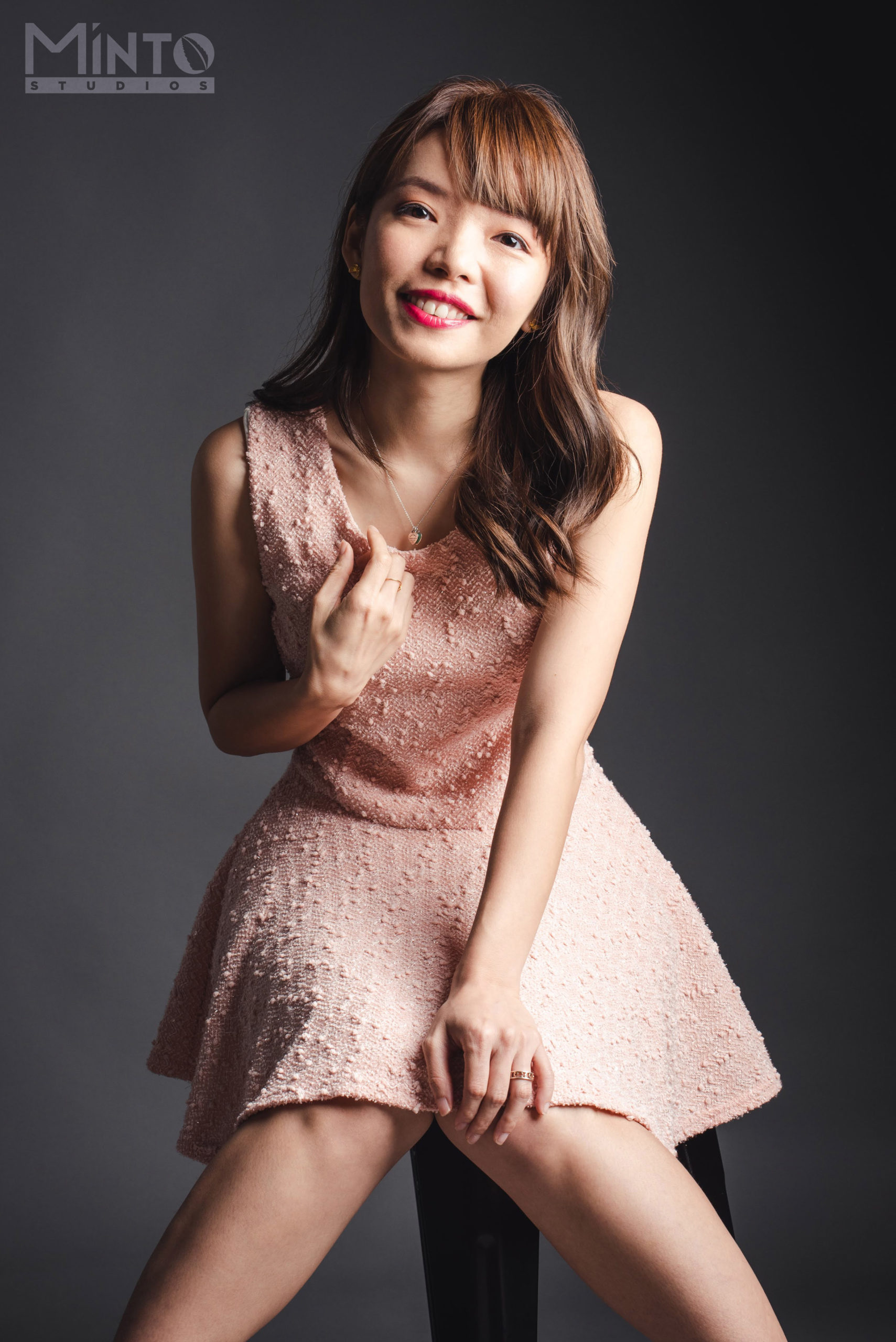 1/2 of #TheEpiphanyDuplet, Tiffany Yong juggles her ABCs – Acting, Blogging and Coaching/Consulting as she is fuelled by passion and drive to succeed.
It is not easy to make a living in Singapore just purely based on Acting, so with Blogging to help her with her online presence, and Coaching kids drama, private tutoring and freelance social media consulting to finance her life, she is currently leading the life most people hope to have: Living the Dream!