Black Mass Movie Review | by tiffanyyong.com
Recommended Audience: Fans of Johnny Depp, Joel Edgerton, Benedict Cumberbatch, Kevin Bacon, Dakota Johnson, Jesse Plemons, Corey Stoll, Rory Cochrane, Sienna Miller, Adam Scott, Scott Cooper and action/drama movie fans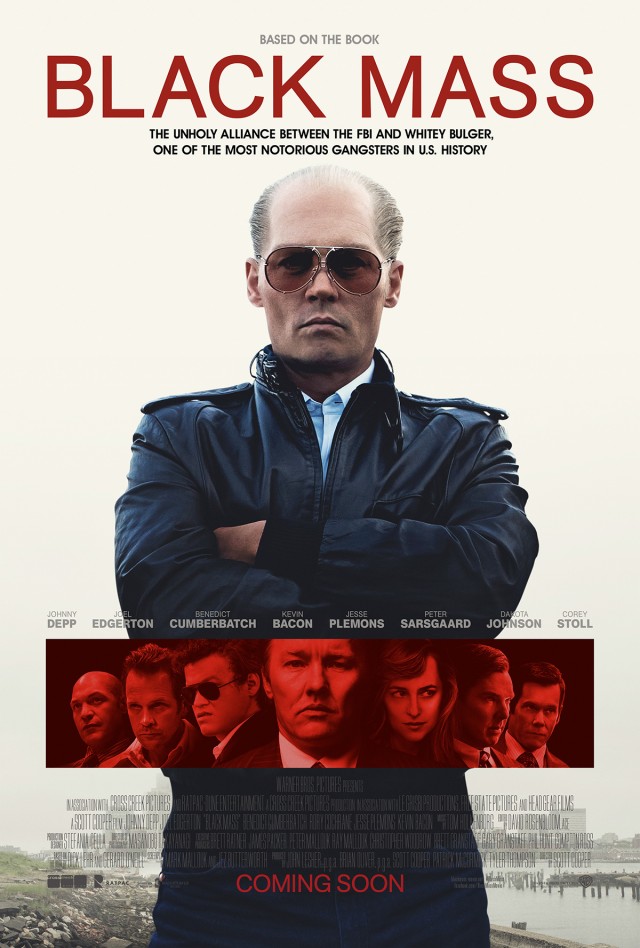 Black Mass Movie Synopsis
In 1970s South Boston, FBI Agent John Connolly (Joel Edgerton) persuades Irish mobster James "Whitey" Bulger (Johnny Depp) to collaborate with the FBI and eliminate a common enemy: the Italian mob.
The drama tells the true story of this unholy alliance, which spiraled out of control, allowing Whitey to evade law enforcement, consolidate power, and become one of the most ruthless and powerful gangsters in Boston history.
Black Mass Viewer Rating: 3.5/5 ***
Black Mass Movie Review:
Most people would be horrified if I told them that I haven't been watching Johnny Depp's films. Regarded as one of the world's biggest movie stars, I have only caught his Charlie and the Chocolate Factory and wasn't really impressed back then.
However, I do know that he is famous for his unrecognisable characters, and his portrayal of this cold-blooded Bulger was indeed good, or evil to be precise. But the character was human too, Depp showed how Bulger became powerful due to various reasons. There were moments where you see him as a normal man, a good son and a funny father who teaches his son the wrong stuff
My favourite moment was Johnny Depp's brief but significant interaction with his wife (Dakota Johnson) and his son. It was sweet for a moment, and thing spiralled out of control when the son pass away. It was heart breaking to see the parents debating on the son's condition, and even more painful when Dakota Johnson didn't reappear again.
The film was complicated and violent, but fascinating. While it wasn't exactly my type of film, I like how the director did not turn this violent film into gore. He used expressions to replace action and this allow the audience to imagine without watching. The cinematography of the film was impressive too. While these cases took place in the late 70s, the movie made me feel like it was filmed back then. The colours, the soundtracks, coupled with the costumes and outstanding acting from the rest of the cast, I was brought back to the 1970s for that 2 hours.
Besides Dakota Johnson, my next favourite should be Joel Edgerton's portrayal of John Connolly. The moments when he tries to over-promise, boast his way out and when he resort to underhand methods to get what he want. It showed the flaws of the federal agents (surprise surprise!) the complex yet vibrant relationship between the police, the mobsters and his family.
Watch this film on the basis that it's based on true events, and you will learn to appreciate understand these mindless, crazy, killings more.
Do You Know?
Whitey Bulger's case was covered by several authors and journalist. Some of which are T.J. English's biography "Where the Bodies Were Buried: Whitey Bulger and the World That Made Him", Kevin Weeks' own book "Brutal", the film was based on the "Black Mass: The True Story of an Unholy Alliance Between the FBI and the Irish Mob" written by Dick Lehr and Gerard O'Neill.
Depp also studied surveillance and police audio footage involving Bulger. The actor was adamant in depicting the Boston gang leader's criminal and personal life as would be ultimately portrayed in the film. To achieve that, Depp had attempted to meet with Bulger himself, but was declined a meeting and instead consulted Jay Carney, Bulger's attorney. Carney appeared on the set during filming a few times to provide feedback on Depp's performance. Johnny Depp admitted that he broke his rule of not watching his own movies. He watched the movie in Venice. This is his favorite out of all the films he has done.
When he was arrested in 2011, James 'Whitey' Bulger had been on the FBI Ten Most Wanted Fugitives list for 12 years. The $2 million reward the FBI offered for information leading to his capture was larger than that for any other fugitive on the list except Osama bin Laden.
William Bulger, president of the Massachusetts State Senate is so short that one of his critics labeled him a "corrupt midget" during a rant. Benedict Cumberbatch is eight inches taller than the real-life William Bulger.
Upon seeing Black Mass, the real Kevin Weeks, who served as Bulger's personal bodyguard from 1978 to 1994, took issue with the film as a whole, calling it a "work of fiction". He later ripped into the portrayals stating that the performances were "way off". He also took issue with the film showing his character involved in crimes he vehemently denies being involved in.
Jesse Plemons gained weight for his role as Kevin Weeks and was subsequently asked by the producers of the Fargo TV series, his next project to keep the weight on, as a character who is a butcher by profession.
Sienna Miller was cast and filmed scenes as Catherine Greig, but her scenes ended up getting cut from the film due to "narrative choices" and pacing reasons.
Many of the murder scenes were shot in the locations where the real-life murders took place. The Roger Wheeler murder scene was filmed at a country club in Concord, Massachusetts, which was a stand-in for Southern Hills Country Club in Tulsa, Oklahoma. The word "fuck" is said 254 times throughout the film. Fact Versus Fiction
In real life, it was Stephen Flemmi who murdered Deborah Hussey, not Whitey Bulger.
Black Mass makes a big deal out of Bulger telling Flemmi that he's an FBI informant. He picks the right moment, breaks the news gently, and talks Flemmi into seeing things his way. In reality, Flemmi was the first to join the proverbial dark side; he became an FBI informant in 1965, almost a decade before Bulger. The 1977 Boston Globe article—seen in the movie with Bulger on the cover—was actually about both Bulger's and Flemmi's roles as informants.
In the film, John Morris, Connolly's supervisor, comes off as a remorseful moralist and the "good cop" to Connolly's bad one. But based on Where the Bodies Were Buried, Morris was just as corrupt as Connolly, if not more so. Morris had Bulger and Flemmi over for dinner numerous times and cooked for them. ,He accepted cash and gifts, and at one point he had Bulger and Connolly buy his mistress a plane ticket.
More Facts vs Fiction of Black Mass in slate.com.
Trivia from imdb.com
Behind The Scenes and Interviews
Check out Black Mass Official Website and Facebook Page!
Black Mass is out in cinemas on 17 September 2015.
xoxo



Facebook | Instagram | Twitter | YouTube
*Disclosure: No monetary compensation was received for the movie review.
If you've seen the movie, do let me know what you think of the film in the comment section below. If you agree/disagree with my review, feel free to comment and let me know! Subscribe to my Youtube Channel for movie Behind The Scenes and Interviews playlists!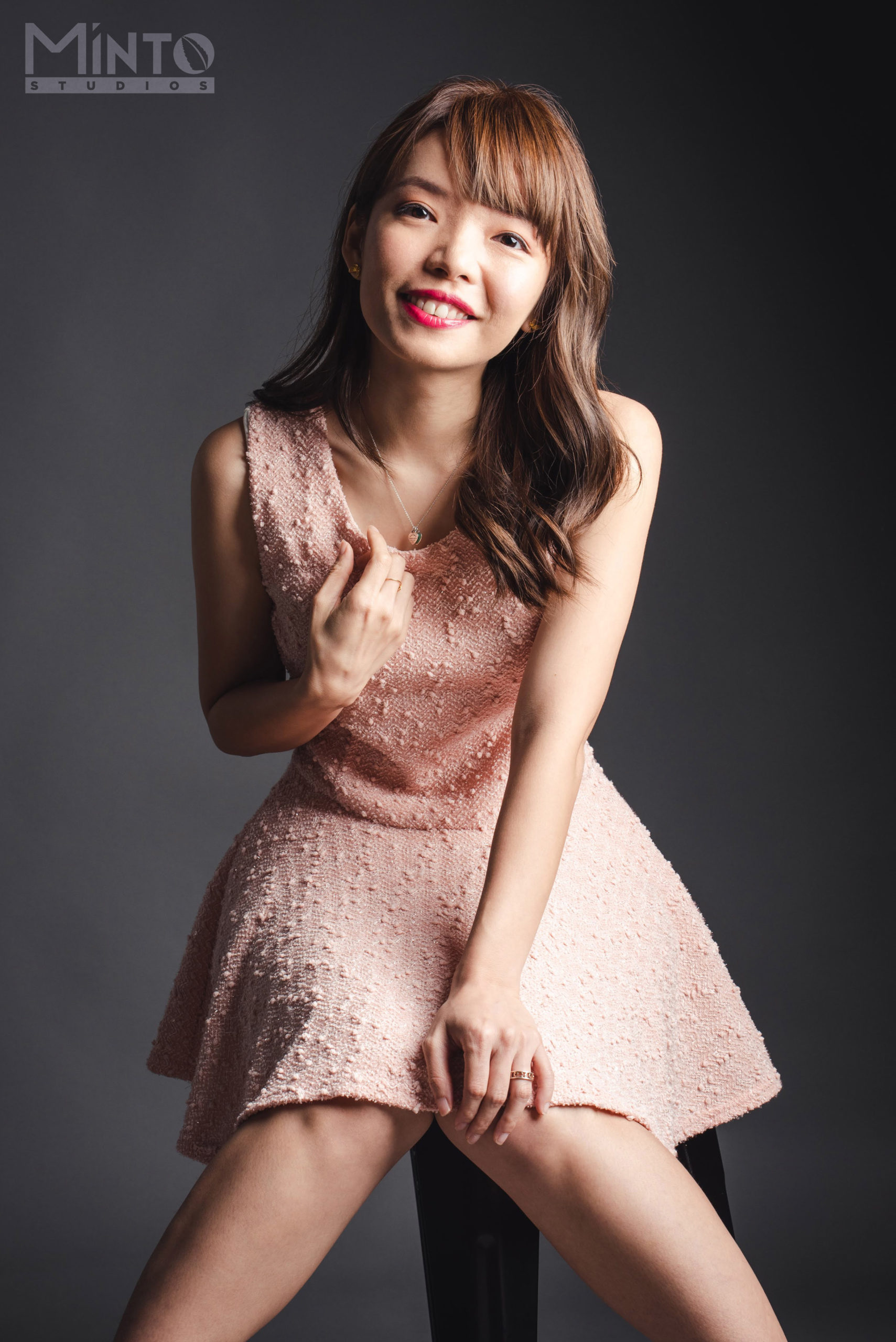 1/2 of #TheEpiphanyDuplet, Tiffany Yong juggles her ABCs – Acting, Blogging and Coaching/Consulting as she is fuelled by passion and drive to succeed.
It is not easy to make a living in Singapore just purely based on Acting, so with Blogging to help her with her online presence, and Coaching kids drama, private tutoring and freelance social media consulting to finance her life, she is currently leading the life most people hope to have: Living the Dream!