A Sensory Romance of Travel To London, Paris and Singapore
Have you ever travelled to London and Paris? I haven't. It's definitely in my plans, not any time soon, but one day.
So 1872 Clipper Tea Co. decided to sponsor me a ticket to London and Paris (Ya, I wish!) The Island Suite @ Marina Keppel Bay for a little virtual sensory tour around Singapore and London + Paris!
Before embarking on this trip from The Island Suite @ Marina Keppel Bay, some might wonder why do I even cover such an event when I focus mainly on movies, beauty + fitness reviews. Well, while it's known to many that I'm a bubble tea addict (yes, Tea – see the link?), I am actually an advocate of holistic healing. 
It's a form of healing that considers the whole person – body, mind, spirit, and emotions in the quest for optimal health and wellness. We know how having a short getaway or holiday  can help relax and rejuvenate our body and mind, but if we can't do so due to prior or personal commitments, here's some tips from 1872 Clipper Tea what we can do to "fly overseas virtually"! 
Small Indulgence: Food-Mood Relationship
The food we eat determines our mood and our mood also determines what we eat. This is all correlated!
Upon arrival, Michelle (@Michhysaurous) and I were served with romantic tea-cocktails to sooth our senses after rushing from work to the event. I chose the Love in Paris drink (Yes, I need some love in my life) which is bacardi and lime juice, topped with soda and some rose petals. Michelle (who is already attached) selected the Singapore Sunrise – a passion fruit tea with Bombay Sapphire, with a splash of lemon and honey, garnished with sprinkles of green tea. 
We were then ushered to the canapés corner where they serve finger food from London, Paris and Singapore (Spot the candy drop biscuits?). I gotta admit, this is definitely a lovely indulgence. 
Unlock Forgotten Memories via Customized Candle Scent
Ever smelled something familiar and was instantly sent back in time to the moment when you first remembered this smell? I never knew this correlation between the emotional intensity of a memory triggered by a smell until the 2010 when I found out that my ex two-timed me. The smell of a particular shop in a shopping mall actually made me emotional as memories will come rushing every time I pass by. Of course, this was then, and this was how I got to know about aromatherapy too.
10 people can travel to the same city at the same time, but each of them will have a different experience, impression and memory of the city. Similarly, different people associate happy and joyful memories with different fragrances. Customizing our own candle scent is like creating our own experience and memories. 
This delightful experience was guided by the friends from To Be Calm Group. Michelle and I were given the opportunity to identify, create and enjoy the fragrances using the different wax base and essential oils. 
Made from quality soy wax, the candle are non-toxic, burn cleaner than regular candles!
P.S. Do you know that your scent preference is a reflection of your personality?
To Be Calm Products Can Be Found at:
Capitol Piazza, 13 Stamford Road, #B1-16 | Passarbella – 200 Turf Club Road, #02-K62
To learn more about To Be Calm, visit www.tobecalmgroup.com or visit their Facebook Page.
Creating Our Own Tea Blends
I got a little crazy over teas and their benefits ever since I started having breakouts and was researching on non-medical approaches to solve my hormonal imbalances and problems.

Here, we were provided Classic English Breakfast Tea (Pure Ceylon black tea) and Evergreen Tea (Ceylon hyson green tea) as a tea base and based on the flavours and smells that we like (lemongrass, bed of roses, forget-me-not, blissful berries and lavender), we get to make our own special blend of floral tea!
I was enjoying myself making different combinations of bespoke tea that I came up with three different packs of tea! Besides floral tea, I also made a tisane (naturally caffeine-free infusion) which does not have any tea base. 
Here's a note from Michhysaurous: The event was really enjoyable and the whole place had such a delightful scent. The Tea Blending Session was really interesting since I am a Tea lover! The Scented Candle were such a delight! We got to do it ourselves and brought it home! and the highlight of the night was the Cocktails from the Bartenders! Specially crafted drinks to suit the 3 different themes of the night of the launch of the #RomanceOfTravel Candles! I highly recommend everyone to get the candles, they make a great gift!
1872 Clipper Tea launches Romance of Travel Candle Set
For every trip, there will be a take-back in terms of memories, souvenirs or photos. Here, the 1872 Clipper Tea Co. and To Be Calm come together to reveal to us this beautiful and delicate set of three tea-scented candles called The Romance of Travel collection, each fragrance is inspired by the cities of Singapore, Paris and London. The set is available as a set of three 30g candles at $60 and sold individually at $23.
Singapore Sunrise: a blend of passion fruit, mango and refreshing green tea which has healing effects and revitalising freshness.
Love in Paris: a blend of roses and chamomile which helps relaxes both mind and body to ease away the tensions of the day.
London Carousel: a scent combining caramel & cream, black tea and bergamot. Black tea has a slightly smoky, exotic note; complementing the spicy-floral scent of bergamot that calms and soothes.
It was a tea-raffic and scent-sational journey with 1872 Clipper Tea and To Be Calm Group. I enjoyed my time with them so much that I couldn't wait to do some nice photoshoots with the products! Till then~
1872 Clipper Tea Products Can Be Found at:
Tangs Orchard, Basement 1 | Robinsons The Heeren, Basement 1 | Gardens by the Bay gift shops | Singapore Botanic Gardens gift shops | Night Safari Village Craft
To learn more about 1872 Clipper Tea Company, visit clippertea.com.sg or visit the Facebook Page for tips on tea pairing.
xoxo



Facebook | Instagram | Twitter | YouTube

Disclaimer: Event invitation from Bolt.sg and The 1872 Clipper Tea Co. Opinions stated are genuine and honest. Also note that all sources, information, content, links are valid to change at any time.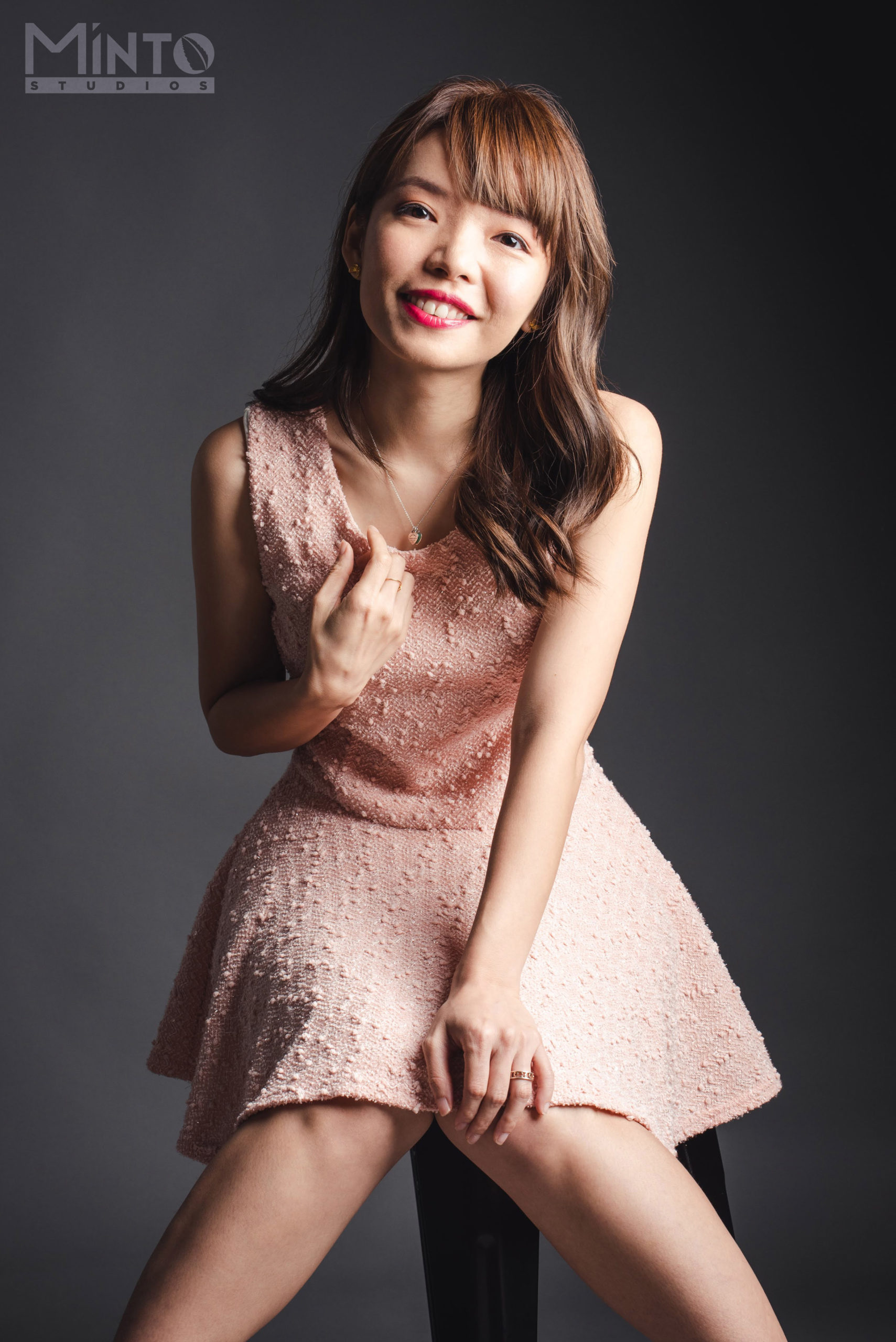 1/2 of #TheEpiphanyDuplet, Tiffany Yong juggles her ABCs – Acting, Blogging and Coaching/Consulting as she is fuelled by passion and drive to succeed.
It is not easy to make a living in Singapore just purely based on Acting, so with Blogging to help her with her online presence, and Coaching kids drama, private tutoring and freelance social media consulting to finance her life, she is currently leading the life most people hope to have: Living the Dream!