Skin Science: Mum's Journey With Forlle'd Innovations To Looking Like My Sister
If you've read the sneak peek from my post on Honeyzcube, you will know the effects of the Forlle'd Products that Skin Science use. Here, I will share more about my mother's personal experiences during the three separate treatments.

Skin Science approached me for a collaboration few months back, and as I'm currently under the care of another clinic, after learning about their products (Forlle'd from Japan focuses on anti-ageing and skin restructuring), I proposed to have my mum experience their treatments instead.
Effects From Cleansing With Forlle'd Products
While most facial treatments will show results either after the whole treatment or after several treatments, I was surprised to see VISIBLE effects from JUST cleansing with the Forlle'd products!
The skin was first cleansing with Hyalogy P-effect Clearance Cleansing – an oily emulsion to dissolve any makeup and then with the Hyalogy P-effect Re-Purerance Wash – a soft foam wash which helps stimulate microcirculation and prepare the skin for other Forlle'd skincare products.
You can see that this simple cleansing procedure brightened the skin tone, and lightened the smile lines with just one wash! While most cleansing products strips the skin off its natural oil and moisture, the Hyalogy P-effect Clearance Cleansing has low-molecular hyaluronic acid which not only cleanses the skin but also repairs and restores its hydro lipid mantle – the water, lipids and natural moisturizers that form a protective layer and keep skin healthy.
My mum was so surprised by the effectiveness of the products when she looked into the mirror that she wanted to get the products for daily use!
The main difference between P-Effect Re-Purerance Wash and most cleansing products is the fact that it uses natural oils (palm and coconut) and does not contain sodium lauryl sulfate. This lather-inducing chemical (surfactant) commonly used in soaps, shampoos and detergents that can irritate the skin and may even trigger a chain of reactions that destroys cell membranes.
After applying the Hyalogy P-effect Peeling lotion, and some extraction, the therapist will customised and apply serums targeting the problems. For my mum, the BioPure VC100 Essence was applied. It is a powerful serum that stimulates skin regeneration by boosting keratinocyte recovery, removal of damaged cells and production of collagen and elastic fibers. Vitamin C activates fibroblasts to produce collagen and elastin fibers while Arbutin disables the tyrosinase enzyme in melanocytes to prevent skin discoloration. The serum helps delay the natural ageing of the skin and helps restore the physiology of healthy skin.
Here comes my mother's favourite segment – The MASSAGE. The therapist in Skin Science focus a lot on gentle massaging so as to enhance the absorption of skin care products. The products contain low molecular weight ingredients and is able to create the "botox" effect without injection.
Here are the Forlle'd Products (Hyalogy series) which were used on my mother. The Hyalogy P-effect essence is a strong anti-ageing serum with bio-stimulating effect. When used regularly, skin resilience and elasticity are significantly increased and the depth of wrinkles is reduced. Besides the Forlle'd patented low-molecular ionized hyaluronic acid, it contains pearl proteins which has amino acids and ionized minerals to regulate metabolic processes and strengthen the skin's structure.
The treatments also include the use of LED Light Therapy. Red Light Therapy is said to be able to improve skin's barrier function and generate new collagen.  Green Light Therapy helps with skin discoloration as it targets melanocytes, melanin-producing cells located in the bottom layer of the skin's epidermis. The light inhibits the production of excess melanin and prevents it from traveling to the skin's surface.
Customised Treatments With Instant Results
While the above mentioned steps will be customised according to individual's skin condition and needs, here's the three different treatments my mum experienced in Skin Science. Because of their instant effectiveness, they are suitable for people who wish to look their best at parties or events!
1. Customised EXCLUSIVE Treatment
Focus: Face and Eyes | Trial Price: SGD$138 | À la carte Price: SGD$240 | Recommended: All ages/ All Skin types

The EXCLUSIVE treatment uses the Hyalogy Oxygenic Gel Pack and the Hyalogy Essence Powder to create a mask. The Hyalogy Oxygenic Gel Mask contains low molecular Hyaluronic acid, Vitamin C, amino acids, hydrolyzed pearl protein, minerals, hydrolyzed eggshell membrane protein, extract of swertia, licorice, mulberry etc. It also has whey powder which has high concentrations of ascorbic acid (vitamin C), promoting collagen synthesis. The unique "dry" form of the serum allows to preserve the stability of ascorbic acid and its breeding in various lotions increase the anti-ageing effect. 
This gel mask turns transparent after a while and is designed to protect the skin from oxidative stress (ageing) and boost cellular respiration.
It is recommended for oily, hyperpigmentation, premature aging, sensitive and dehydrated skin. Also, it is a good form of post treatment mask for treatments like chemical peel, micro needling , IPL, laser and CO fractional laser as it has anti-inflammatory effects and is able to strengthen the skin's immunity.
After applying the lotions and emulsions, you can clearly see the deep hydrating power and the lifting effect the treatment has on the skin. My mum's main concern has always been how her skin gets itchy and red whenever she is in a cold and dry environment (shopping malls). She told me how her skin remain soft, moist (but not oily) for the rest of the day.  According to the therapist, long term use will not only provide lifting and firming effect, the bio stimulation and micro circulation will also prevent the formation of pigment spots, whiten the skin and stimulation collagen synthesis!
2. Customised SIGNATURE Treatment
Focus: Face, Eyes and Neck | Trial Price: SGD$198 | À la carte Price: SGD$330 | Recommended: Age 25+ | Not Suitable For: Congested, Acne-prone Skin
The Customised SIGNATURE treatment uses 2 different mask. For the face, Forlle'd Hyalogy Platinum Face Mask is used. This highly effective moisturizing and rejuvenating mask brings together traditional understanding of occlusive masks with high-technology advances discovered by Japanese scientists.
The active ingredients for this treatment : Ionized platinum, tartaric acid , low molecular hyaluronic acid, alpha aburtin, disodium ascorbyl sulphate, hydrolysed eggshell membrane protein, hydrolyzed pearl protein, ionized minerals etc.
Our neck is usually one of the most neglected part during our skin care regime. So to resolve the tech-neck wrinkles, Skin Science uses the Soothing Healing pack is a soothing, regenerating mask combining patented technology based on Nobel prize-winning science with centuries-old traditions of eastern medicine. It has wild yam extracts which optimize the skin's estrogen levels, delay skin ageing and reduce arterial inflammation. When used regularly, the skin's cellular structure is significantly improved, resulting in reduced wrinkles and fine lines, a more even skin tone, greater elasticity and a smoother texture. 
I guess you can see the effects of the powerful antioxidant (patented low-molecular ionized platinum) pretty easily. The face looks brighter, evenly toned and more rejuvenated! The Platinum Mask helps recover skin's 'electricity' and achieve an instant facial 'lift'. With a complete treatment course, ageing related problems and hyper pigmentation can be resolved overtime.
My mum felt that her face was firmer, and fine lines beside the eyes were reduced.
3. Customised LUXURY Treatment
Focus: Face, Eyes, Neck and Décolleté | Trial Price: SGD$258 | À la carte Price: SGD$430 | Recommended: Age 30+ | Not Suitable For: Congested, Acne-prone Skin

The LUXURY Treatment uses this Hyalogy lift mask, a 3D face contour sculpting treatment which targets all major signs of ageing and provide long lasting lifting effect (yes, they called it Botox-like effect) The mask is a non-woven patch, filled with a lot of serum. This special-anatomically shaped mask fits the face to a T, providing the penetration of active ingredients into the deeper layers of tissue. The single use of the mask allows for an instant lifting face and neck skin, reducing the depth of the linear dimensions of wrinkles for a period 7 – 10 days. 
The luxury treatment targets on both instant lifting/ volumizing effect and the stimulation of the skin's own collagen synthesis, thus a complete course ensures skin lifting effect for a period of up to several months.
This is very suitable for people who wish to resolve problems like premature ageing, gravitational sagging, skin thinning, or dehydration. The treatment is also good for skin recover after harsh aesthetic procedures such as peeling, laser therapy and dermal injections.
Thanks Jaslin and Rebecca from Skin Science for the pampering treatments! My mum love it a lot! 🙂
Skin Science is at:
Address: 150 Orchard Road #05-13 Orchard Plaza, Singapore 238841
Contact: 6736 0331
Opening Hours: Monday to Saturday (10:30AM – 7PM)
Email: enquiry@skinscience.com
Website: http://skinsciencetreatment.com/
xoxo



Facebook | Instagram | Twitter | YouTube

Disclaimer: Photos are not corrected or enhanced in any way (besides the addition of words) to ensure authenticity. Opinions stated are genuine and honest. Also note that all sources, information, content, links are valid to change at any time.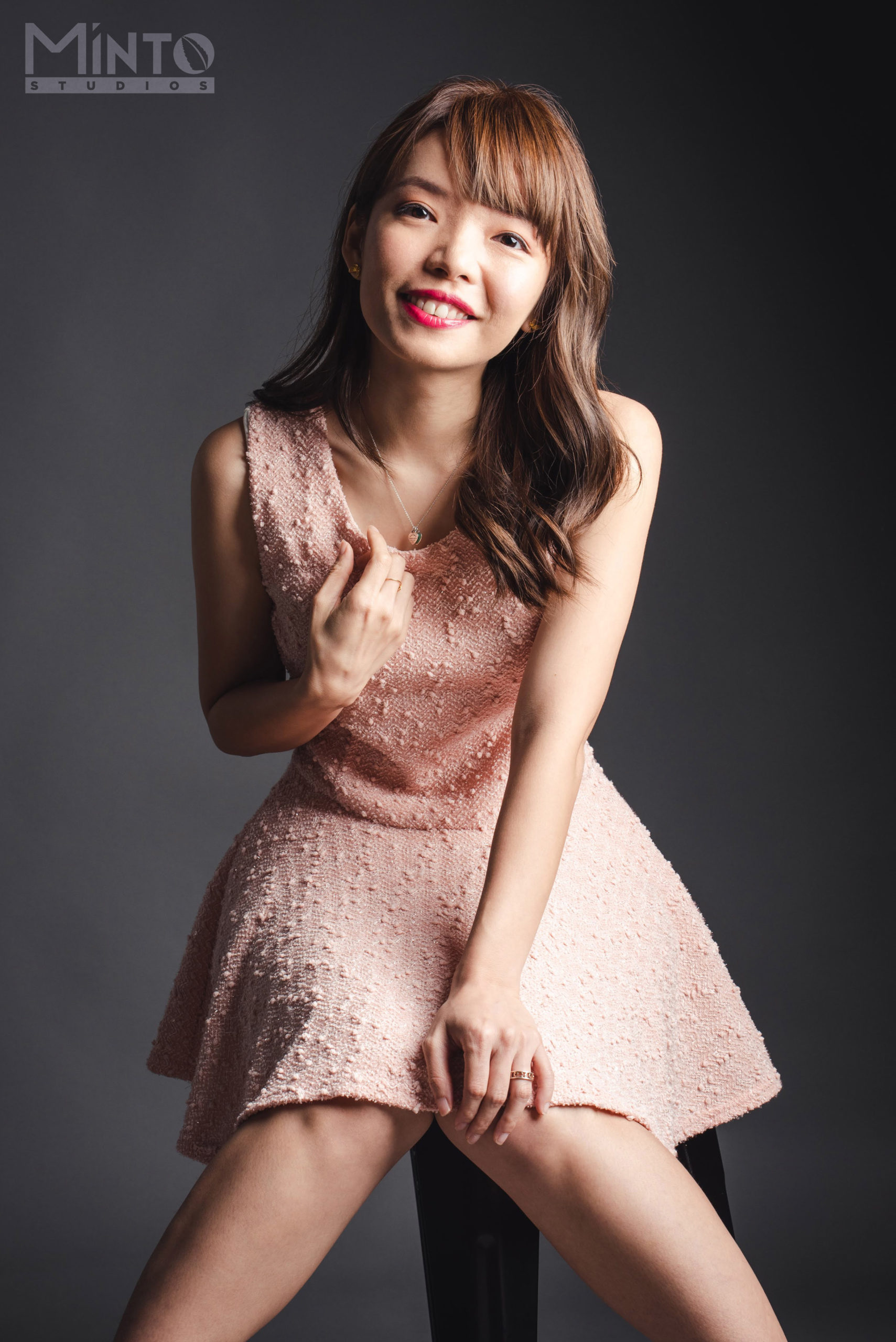 1/2 of #TheEpiphanyDuplet, Tiffany Yong juggles her ABCs – Acting, Blogging and Coaching/Consulting as she is fuelled by passion and drive to succeed.
It is not easy to make a living in Singapore just purely based on Acting, so with Blogging to help her with her online presence, and Coaching kids drama, private tutoring and freelance social media consulting to finance her life, she is currently leading the life most people hope to have: Living the Dream!