To The Fore (破风) Movie Review | by tiffanyyong.com
Recommended Audience: Fans of Choi Siwon 崔始源, Eddie Peng 彭于晏, Shawn Dou 竇驍, Wang Luodan 王珞丹, Carlos Chan 陳家樂, Ouyang Nana 歐陽娜娜, Andrew Lien 連凱 and Dante Lam 林超贤 movie fans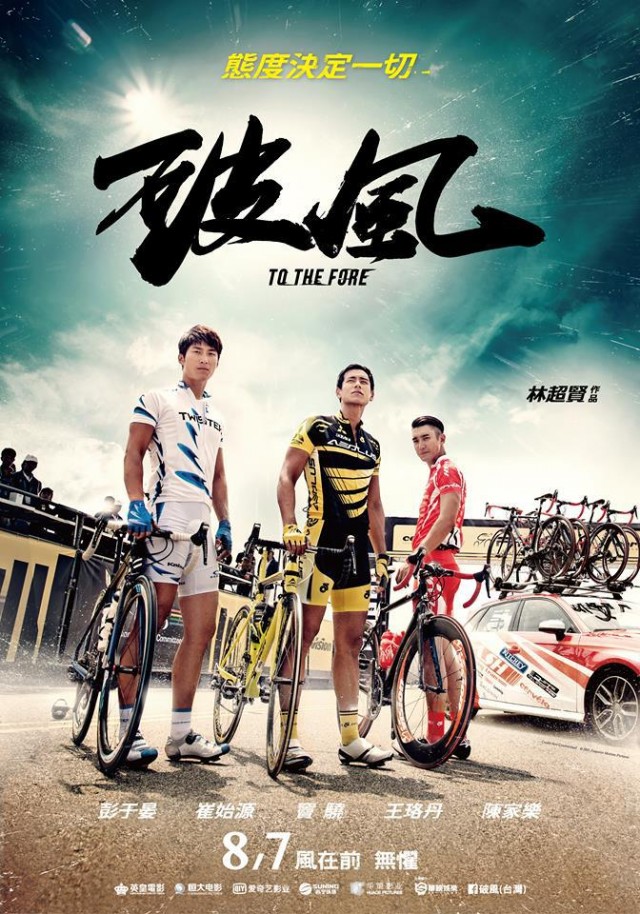 To The Fore (破风) Movie Synopsis
A sports-romance movie by Dante Lam that focuses on the friendships and love lives of four friends. All four are avid cyclists and they have entered a cycling competition; their toughest yet which will test their friendship.
To The Fore (破风) Viewer Rating: 4/5 ****
To The Fore (破风) Movie Review:
To The Fore is an inspirational teen film, a trending genre in China and Taiwan (think So Young (致我们终将逝去的青春), Tiny Times (小时代), The Left Ear (左耳), but with the element of sports – cycling. This is a rare sports to touch on, and if I have to use other films to describe, I will say it is like a cycling filmed with an East "Hot Shot (籃球火)"+ West "Fast and Furious (速度与激情)" technique.
Basketball-themed idol drama had been many Chinese's favourite since 13 years ago when Taiwan's My MVP Valentine (MVP情人 2002) was out. Here, the film used a similar concept, a good cycling coach Andrew Lien with his daughter Ouyang Nana who scouted a group of talented cyclist and trained them for the competitions. While I will say this method will be fantastic in a drama format, the two characters above were not as well as I would like them to. But yet again, Fast and Furious has 7 instalments to develop their characters, this means To The Fore have plenty to expand!
In every love story, it seems that there will be a mini Meteor Garden (流星花园). Qiu Ming (Eddie Peng) is the Dao Ming Si (道明寺), the fighter who will actively pursue what he want, including the girl he likes. I enjoyed watching how Director Dante Lam brings out the personality of each characters in a very positive way.
Qiu Tian (Shawn Dou), the quiet Hua Ze Lei (花泽类) who is observant and gentle. This is a character who doesn't seem to fit into this fierce, competitive film. Yet, the Canadian-Chinese actor who was known for his role in Zhang Yimou's movie The Love of the Hawthorn Tree (山楂树之恋) in 2010 managed to bring out the stress he get from both the media and his training peers without blending into the background.
Zheng Zhi Yuan (Choi Siwon), the Korean sprinter (冲线手) was the one who surprised me the most. From the trailer, I thought he was the ambitious champion who wants it all. I was wrong. As the saying goes, it takes a hero to recognise a hero, while most film will display the dark side of the industry to increase the excitement, here they used sportmanship to touch the audience's heart. It was odd having Choi Siwon's voice dubbed even when he spoke in Chinese, and although he did not have as much screen time as compared to Eddie Peng, his performance was memorable enough to make the audience want to watch more of him.
"To The Fore" is not just about cycling, it is about brotherhood, about a love-triangle, about youth, and most importantly, it's about dreams. There were plenty of heart-warming moments in the film which will remind you about the dreams you have when you were young. The characters made mistakes, they failed, and they stood back up again.
Shiyao (Wang Luodan), the love interest of two guys in this film, is a character whom I found a tad lacking. I remembered her from The Virtuous Queen of Han (大汉贤后卫子夫) where she played the quiet and kind queen who was often bullied. While the part where she plays a aspiring cyclist who had heart problems was motivational (and very well done!), her chemistry with Qiu Ming (Eddie Peng) was somewhat low. While there was at least an attempt to include a female lead to balance the film, the film was making the same mistakes most Hollywood films had, where the other female characters (Ouyang Nana and Alice 洛诗) are often flower-vases with not many lines.
Here, not only will you get to see the cycling terrains of numerous countries, you will also learn about the different functions of a cycling team, something most people won't know about. There are climbing specialist for the hard inclines, time trialists for long distance and (the focus of the film) sprinters and domestiques of the team. Cinematography and editing wise, the film is definitely comparable, if not much better than some Hollywood films. To The Fore is one of those unconventional films which managed to get my adrenaline rushing without using any guns, drugs, sex or action scenes. Definitely a recommended film for those who love cycling, excitement and eye-candies 😛 .
Do You Know?
In order to get the best cinematic effects, this film went to many cities to film, such as Mainland China, Taiwan, Korea, Italy, Mongolia Tengger Dessert, Switzerland Matterhorn, Shanghai etc. The film invited 1404 professional cyclists, travelled 117 900km, more than 80 people were injured during the filming process. In order to capture the scenes in Italy's Mount Karara, the crew had to drive 4 hours to reach there each time.
Dante Lam started planning in 2000, but the plan failed a few times. His dream of filming a cycling-themed film finally came true after 15 years. When asked about the reasons for failure, he mentioned about the high cost involved, and those were spent in areas that cannot be seen. Every athlete's full outfit cost more than $7000, and in "To The Fore", 1500 of such outfits were used. Each bicycle cost $20,000 and the film used 400 of them. To expect high standards from every actor, they will need to spend at least 3 weeks to 4 months to undergo intensive professional training. Because of the amount of time used in such preparation, the amount of time spent on "To The Fore" is equivalent to filming 2-3 movies for the actors. It was said that filming this movie was even more complicated than filming Unbeatable (激战).
Eddie Peng revealed that he had to ride 120km daily, and had cycled all the mountains in Hong Kong during his training period.
The actors had to undergo 11 hours of training daily to get the physique and techniques of a professional cyclist. Wang Luo Dan revealed that she had to do 50 sets of sprint trainings, 20 seconds of sprints with 40 seconds break. On her 30th set, she would feel like crying, and on the 50th time, she will feel like vomiting.
One of the actors Carlos Chan (陈家乐) had an accident during filming and fractured his collarbone (clavicle fracture). Shawn Dou revealed the two most serious falls he had in the film was so bad that his helmet broke. Choi Siwon was even knocked down by a water tank. He also injured his neck and had a bad vertebrae slip when filming in the Tengger Desert.
Being a dog lover, Choi Siwon saved a puppy who dashed out into the road on a rainy day. He named it "Missing" (迷路) and brought it to a nearby vet for a check. He only left after the crew promised him that the staff in the clinic would take care of him.
Behind The Scenes and Interviews
Check out To The Fore (破风)Facebook Page!
To The Fore (破风) is out in cinemas on 6 August 2015.
xoxo



Facebook | Instagram | Twitter | YouTube
*Disclosure: No monetary compensation was received for the movie review.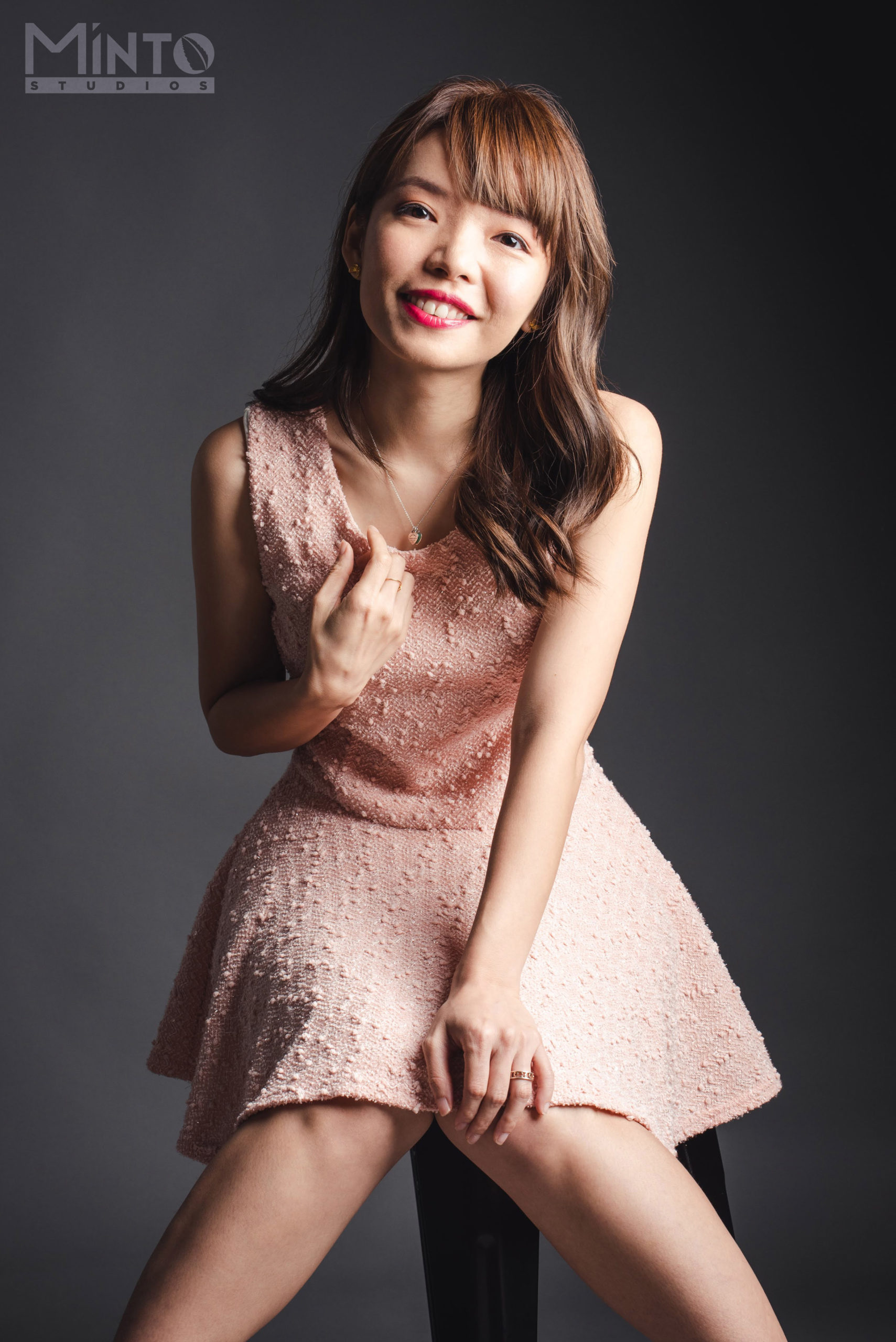 1/2 of #TheEpiphanyDuplet, Tiffany Yong juggles her ABCs – Acting, Blogging and Coaching/Consulting as she is fuelled by passion and drive to succeed.
It is not easy to make a living in Singapore just purely based on Acting, so with Blogging to help her with her online presence, and Coaching kids drama, private tutoring and freelance social media consulting to finance her life, she is currently leading the life most people hope to have: Living the Dream!