Helpling Singapore x Make A Difference (M.A.D) Community
Thanks for watching the video, and as promised, here's the story:
Helpling Singapore approached me to review their mobile app and service 2 months ago. However, as my mum felt that she do not require the service, I proposed an alternative idea to them, to provide the service to the elderly who require the service more than me. As I got to know about the M.A.D Community, a group of young volunteers who spend their weekends visiting lonely old folks to chat with them. After 1.5 months of liaising and planning, the whole project was finally carried out successfully!
What's Helpling?
In case you've made the same mistake as me to conclude that Helpling is a cleaning company (No they are not!), here's a quick overview: Helpling is an online marketplace matching customers with independent domestic cleaners. Without any registration fee, users can pay transparent hourly rates and book cleaners for a one-off cleaning or regular cleaning in just a few simple steps. Founded in April 2014 in Germany, the platform for home cleaning is currently available in more than 150 cities.
Helpling App Guide:
According to website, the booking can be done in three simple steps: 1. Enter your location 2. Make an appointment 3. Pay securely online. So is it really that EASY?
Well, after trying the free-to-download app, it is indeed VERY simple. But the steps definitely has more than 3 pages!
I like how the app provides step-by-step (Very idiot-proof) guide and advice on how to estimate the time needed for booking. This is perhaps the most cumbersome part as the speed of the cleaning usually depends on how efficient the cleaning is. Here, the Helpling app provides an estimation guide on how much time is required based on the size of your house and the number of additional service you require.
In the case where the cleaner feels that extra timing is required, they will inform Helpling who will in turn seek your approval!
Routined services will be cheaper than a one-off basis. But I will suggest users who had never tried the service to go for a one-off booking before making the commitment!
The experience was similar to that of making online food delivery, just that we will have to book a helper's service way in advance.
In the case where no helpers are available in your region for your specified date and time, Helpling will cancel your booking and advise you to schedule a new booking for a different date and time.
The app provides a page of optional questionnaire to help both the cleaner and owner reduce the number of possible hiccups or obstacles such as language barrier. Very thoughtful of them to include these options!
The service can be paid via credit card, PayPal or direct debit. This is much more convenient as compared to engaging cleaning companies as I do not have to wait for quotation, nor do I have to fear for any hidden cost and registration fees!
Before I move on to share my experience and review on their service, here's my top 3 favourite features of the Helpling Mobile App and Helpling platform:
(1) After booking, I can save the date directly to my calendar or choose to forward the details to someone, be it my parents, or partner or whoever will be at home at that time.
(2) I can "favourite" a particular cleaner and re-book her services for the next time!
(3) In the case of last minute appointments, I can cancel or amend my booking up to 24 hours before the cleaning is scheduled to begin free of charge. However, any cancellation or amendment made less than 24 hours before the cleaning is scheduled to begin will incur cancellation costs equivalent to one hour of the cleaning fee (which I think is very reasonable!)
Helpling Singapore: Making A (Clean) Difference
I thought of this project as M.A.D Community aims to make a difference by providing the lonely elderly companionship by chatting with them instead of just doing the usual donation of products. But if the elderly is living in a stuffy and unhygienic environment, it would be unhealthy for them and also uncomfortable for these volunteers. So bringing Helpling's service will enable these volunteers to be able to focus on chatting with the old folks while the cleaners do what they do best!
Here comes the most important part! How was the experience with the cleaners?
After meeting up with the volunteers from M.A.D Community andHelpling cleaners, I had a brief discussion with them on what we need to do. We encountered some problems before the start of the project: There was a delay as the neighbourhood was having a food distribution on that day and all the owners weren't in. After a few hours of searching for an alternate house, we finally found one.
I had to admit that I was quite horrified by the amount of mess and dirt in that one room flat. The owner was quite a hoarder. So despite repeated advice from volunteers, the mess was still as bad.
I was impressed that the two Helpling cleaners I engaged brought their own gloves, mask and slippers to do the cleaning (I'm not sure every cleaner will do so though). From my conversation with them, they had a lot of experiences (with really dirty houses!). One of them even shared with me how she encountered a flat where the floor was filled with lizard droppings! @@ll
A note for people who wish to use the service, for now, the house owners will need to provide all cleaning supplies and equipment.
Although the owner of the house did not have any cleaning products, the cleaners made do with whatever cleaning soap they could get their hands on (like leftover soap bars, dish washer) and do the cleaning.
Helpling's proposed cleaning products: toilet bowl cleaner, general purpose cleaners, glass cleaners
Cleaning equipment: mop & bucket, broom & pan, feather duster, toilet brush, vacuum cleaner, trash bags
Cleaning cloths (2 each (1 wet/1dry) for): Bathrooms, Toilet, Kitchen, Other surfaces Sponges (or additional cloths if you prefer)
My Helpful Experience and Helpling's Results
I've selected two spots to compare the huge differences after cleaning. I don't think I need to describe any further, right? These are the two most neglected spots, and I was horrified by the initial look when I stepped into the toilet.
If you are wondering what kind of cleaning service Helpling cleaners provide, here's the list of what's covered and what's not. Most answers can also be found in Helpling's Frequently Asked Questions (FAQ) page.
The cleaners were indeed fast and professional. I like how the cleaners come in the Helpling T-shirt as it gave me the sense of security and professionalism. (Thumbs Up!)
Although I will usually help with the household chores, experiencing their service really made me tempted to engage them (probably during spring cleaning) to help my mum with the cleaning out of the cabinets and refrigerator! It will definitely save her loads of time and effort!
===================================================
You can download the Helpling Singapore App via Apple App Store or Google Play Store. For more information about Helping Singapore, do visit their official website and Facebook Page.
To find out more about Make A Difference (M.A.D) Community, check out their website and Facebook Page.
Once again, many thanks to Helpling Singapore for providing the service and M.A.D Community for your help!
xoxo



Facebook | Instagram | Twitter | YouTube
Disclaimer: Please be rest assured that even though the services were carried out in collaboration with the client, it does not have any bearing on the content of this post. Opinions stated are genuine and honest. Also note that all sources, information, content, links are valid to change at any time.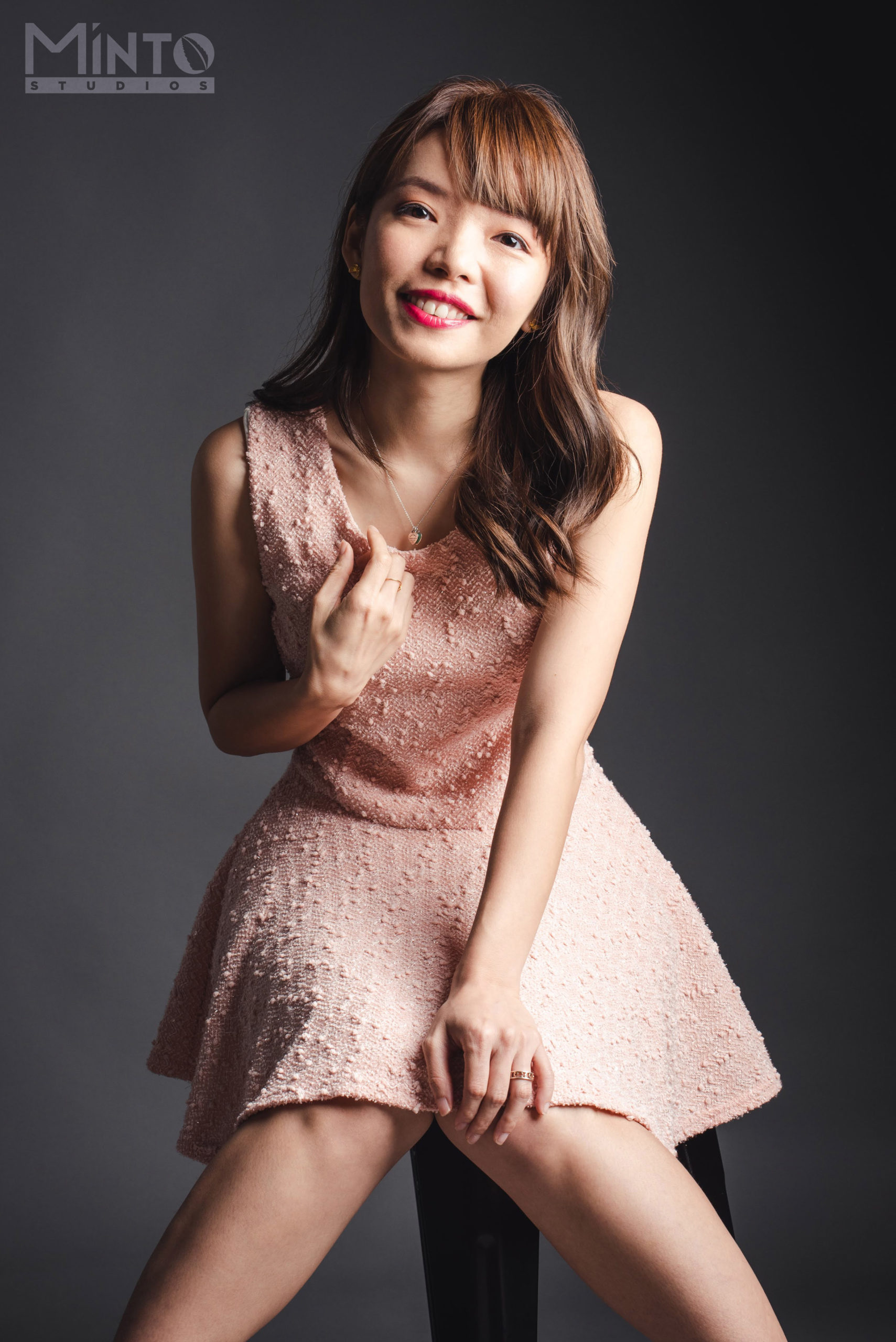 1/2 of #TheEpiphanyDuplet, Tiffany Yong juggles her ABCs – Acting, Blogging and Coaching/Consulting as she is fuelled by passion and drive to succeed.
It is not easy to make a living in Singapore just purely based on Acting, so with Blogging to help her with her online presence, and Coaching kids drama, private tutoring and freelance social media consulting to finance her life, she is currently leading the life most people hope to have: Living the Dream!