Yes, I can finally put a tick to my "Been To" list on Bangkok, Thailand. 90% of my friends gave me the horrified -jaw-dropping emoji-look (@_@) when I told them that it was my first time travelling to Thailand.
And that includes the new friends I made in Bangkok. This was an interesting trip as it was partially organised by Air Asia, and I extended the trip together with two of the Singapore's top bloggers Seth (sethlui.com) and Tony (johorkaki.blogspot.com) to explore more places. While everyone else was concerned (or kaypoh) about my itinerary and the places I should go and must go (yes, I didn't even have a proper schedule out two days before my flight), I was more worried about my internet access.
Bangkok Travel: Changi Recommends Overseas Wi-Fi Router VS Thailand Prepaid SIM Card
Frequent BKK travellers will most probably be familiar with the prepaid SIM Card. But the Wi-Fi Router is the "in" thing nowadays, and with so many bloggers raving about it, I thought I would try that too and do a quick comparison to see which one is better (for the benefit of my dear readers ;p) so that people with the same question can make your decision after reading this!
Changi Recommends: Overseas Wifi Router
Recommended for: 3+ | Company Trips, Group trips, People with multiple devices
Having experienced bad internet AND 3G connection when I was travelling in Malaysia, I was worried the same thing might happen in Thailand. While there are quite a few companies into the Wifi Router loaning service, I got to know about Changi Recommends and their Overseas Wi-Fi Router loan service when hosting the first global #migup held in Singapore back in January 2015. Since I wasn't able to experience at that time as it was meant for the international bloggers, I decided to try it this time round!

✓ Super Convenient (Device Collection & Drop Off): I arrived to the airport WAAAY in advance to collect the router, expecting the whole collection process to take at least 15 minutes, you know, the queues, those tedious signing off and slow procedures that happen when you check in hotel or even sign up for a SIM Card. But the collection took only like 2-3 minutes. Done!
Items needed for Collection: Passport (verification) | Credit Card (Minimal charge of SGD$1 as a hold for account validity and in case of any incidental damage or loss of the rented items).
Also, the collection/ device return is available in all the terminals in Singapore Changi Airport 24/7:
Terminal 1 Arrival Hall, Level 1 Besides Starbucks | Terminal 2 Departure Hall , Level 2 Opposite check in row 10 | Terminal 2 Arrival Hall, Level 1 Opposite belt 34 | Terminal 3 Arrival Hall, Level 1 Opposite belt 42
✓ Easy to Use, Secured, Portable and Multiple Connections: If you are a Wifi-hunter like me, connecting to the Wifi Router is definitely idiot-proof. Just switch on the Wifi Router (It's Huawei for Thailand) when you reached Bangkok and turn on the Wi-Fi function on your devices (be it smartphones, laptops or tablets) to search for the SSID network and then connect using the password provided on the router! (Just remember to switch off your Cellular Data and Data Roaming to avoid roaming cost!)
User Guide is provided in the pouch which contains the router 🙂
I can basically connect to internet anywhere, anytime for 8 devices simultaneously. So this is great for people who are travelling in groups, as they can just share the network and not have to keep hunting for Wi-Fi or even depend on the lobby Wi-Fi for internet access.

× Short Battery Life: The battery life differs from model to model, and for Huawei, it is approximately 5 hours for 1-2 connecting devices. This is definitely not enough in a place like Thailand, where we spend more than 12 hours each day outdoor shopping and eating!
The rates for Changi Recommends' Overseas Wi-Fi Router is calculated by daily rental instead of data usage. According the Fair Usage Policy (FUP), the daily limit for Thailand is 250MB and exceeding the data limitation will result in slower service data speed (but no monetary penalty!). Payment is made only when the router is return to Changi Recommends counter.
P.S. Above is the standard rates, but there might be seasonal promotional available. So do check out the Changi Recommends website for the latest updates!
Reservations: Reservation Online Form (Reservation at least 3 working days prior to departure date)
Enquiries and Assistance: (Email) wifi@changirecommends.com.sg | (Office) +65 6922 9508 | Operating Hours: 9am to 10pm daily (Singapore Time Zone, UTC+08:00)
For more information: Visit Changi Recommends Official Website | Facebook Page
Changi Recommends: Thailand AIS Tourist SIM Card
✓ Convenient: If you are not planning to use any other devices besides your mobile phones, and worry about where to get your SIM card when you touch down in Thailand, you might want to purchase the voucher via Changi Recommends Website or do a walk-in purchase before flying off. This will allow you to stay in touch the moment you land in Thailand, without incurring international roaming charges!.
✓ Affordable Rate: SGD$13 (≈321 Baht) for 7-day Unlimited Internet With Free 1.5GB High Speed Usage* and 60 Mins Talk-time. This is a good option if you do not wish to queue up at the SIM Card purchase counters or require immediate contact upon touching down. However, it is about approximately SGD$1-4 more expensive, depending on the telco's ongoing promotions.
*At max speed of 42 Mbps. After exceeding usage allowance, the speed will be reduced to 64 Kbps.
Online Purchase: Voucher Purchase (Self Collection at Changi Recommends Counters)
Enquiries and Assistance: (Email) sim@changirecommends.com.sg | (Hotline) +65 6546 5126
For more information about AIS: Visit AIS Tourist Prepaid Website | Facebook Page
2 Places to get SIM Card at Don Mueang International Airport
Recommended for: Smartphones user
Don Mueang International Airport (Thai: ท่าอากาศยานดอนเมือง) is one of two international airports serving Bangkok, Thailand, the other one being Suvarnabhumi Airport (Bangkok International Airport aka BKK). The airport is considered to be one of the world's oldest international airports and Asia's oldest operating airport Don Mueang reopened on 6 March 2012 serving low-cost, chartered, and non-connecting flights, after a 5.5 years closure from 28 September 2006.
Airlines like AirAsia, Asian Air, City Airways, Eurowings, Hong Kong Express Airways, Kan Air, Maldivian, Malindo Air, Nok Air, NokScoot, Orient Thai Airlines, R Airlines, Scoot, Siam Air, Thai Lion Air, Thai Smile and V Air serve flights to Don Mueang International Airport.
1. TrueMove H Store
Upon exiting the Arrival Hall, the TrueMove H booth is just on the left, near the taxi stand.
✓✓ Cheaper Rate: TrueMove H 3G Tourist Inter SIM cost 299 Baht (≈SGD$12.10) for 7-day Unlimited Internet With Free 1.5GB High Speed Usage* and 100 Baht Talk-time. This about SGD$1 or 22 baht cheaper than purchasing via Changi Recommends.
*At exceeding max speed the speed will be reduced to 128 Kbps without extra charges
However, depending on your luck, if you happen to arrive at a low-peak timing (like me), you might be able to get your transaction done in a short time. Even though I was lucky to arrive at a low peak period, TrueMove wasn't lucky enough to have me. Their system was down 🙁 and I was advised to go to their competitors, which is the two convenient store directly opposite them! (see below)
2. Airport Convenience Store(s)
There are 2 convenience stores "Magazine" and "Mapas" with several sales assistants actively promoting the Tourist SIM Card as well as their latest promotion. Some of them have really good language skills!
TrueMove H boast about having the best 3G package, which in terms of pricing, is indeed better than both AIS Traveller SIM and Dtac Happy Tourist SIM (cost 399 Baht≈SGD$16.15) for the same amount of talk time and high speed internet.
✓✓✓ Attractive Promotion: However, at the convenience store(s), they have various promotional packages to choose from the various service provider. The AIS Traveller SIM cost 290 Baht (≈SGD$11.70) for 7-day Unlimited Internet With Free 500MB Speed Usage and 100 Baht Talk-time while the Dtac Happy Tourist SIM cost 199 Baht (≈SGD$8.06) for 7-day Unlimited Internet at 1.2GB Speed Usage and 30 Baht Talk-time.
So, without hesitation, I took up the Dtac SIM Card 199 Baht Promotional Package* from "Mapas" store! This cost SGD$5 or 122 Baht lesser than purchasing SIM Card via Changi Recommends! So if you are planning to go budget on your trip, you might want to check out the convenience stall for ongoing promotion before purchasing.
× Long Queue: I was lucky that I purchased the SIM card just 5 minutes before the sudden crowd dashed to the convenience store. As there were about 4-5 customers before me, it took me 10 minutes before I got the SIM card activated. If I had arrived after them, the whole transaction might take more than 30 minutes!
Visit the respective websites for more information:
Don Mueang International Airport Official Website | Facebook Page
TrueMove H Prepaid Services Website | Facebook Page
Dtac Prepaid Services Website | Facebook Page
So SIM Card Or Wi-Fi Router?
You might think that it is a clear decision, with the SIM Card at a mere SGD$8 for 7 days, who in the right mind will choose the Overseas WiFi Router?

✓ Cheaper than Daily Hotel Wifi Charges + SIM Card: I will still encourage those who are staying in hotels which are not providing complimentary Wifi to go for the portable overseas Wifi Router. Charges for Wifi in such hotels usually requires an addition charge of SGD$10-$18 per day, so the Wifi Router is definitely a cheaper alternative if you need it a SIM Card + Hotel Wifi Replacement.
✓ Secured, Portable and Multiple STABLE Connections: The usefulness was obvious when I had the SIM Card as a comparison. As I was carrying two mobile phones, without the Wifi Router, I had to do internet tethering (hotspot) to the phone without the local SIM Card, and the connection is intermittent and would cut off after 10-15 minutes. It is extremely frustrating and tedious to keep reconnecting! You can imagine the speed when I tried to use the 3G for my laptop. Snail-speed.
All in all, your choice will depend on the purpose of your trip. If you need just your mobile phone for the trip, a SIM Card will most probably suffice! Hope this helps you guys in deciding whether to purchase the SIM Card or loan the Overseas Wifi Router! Can't wait to share with you guys my BKK experience soon~
xoxo



<a href="http://facebook.com/tiffanyyongwt4242″ target=">Facebook | Instagram | Twitter | YouTube

Disclaimer: Photos taken with iPhone 5S (besides the first photo taken by Tony). Please be rest assured that even though the product was sponsored, it does not have any bearing on the content of this post. Opinions stated are genuine and honest. Also note that all sources, information, content, links are valid to change at any time.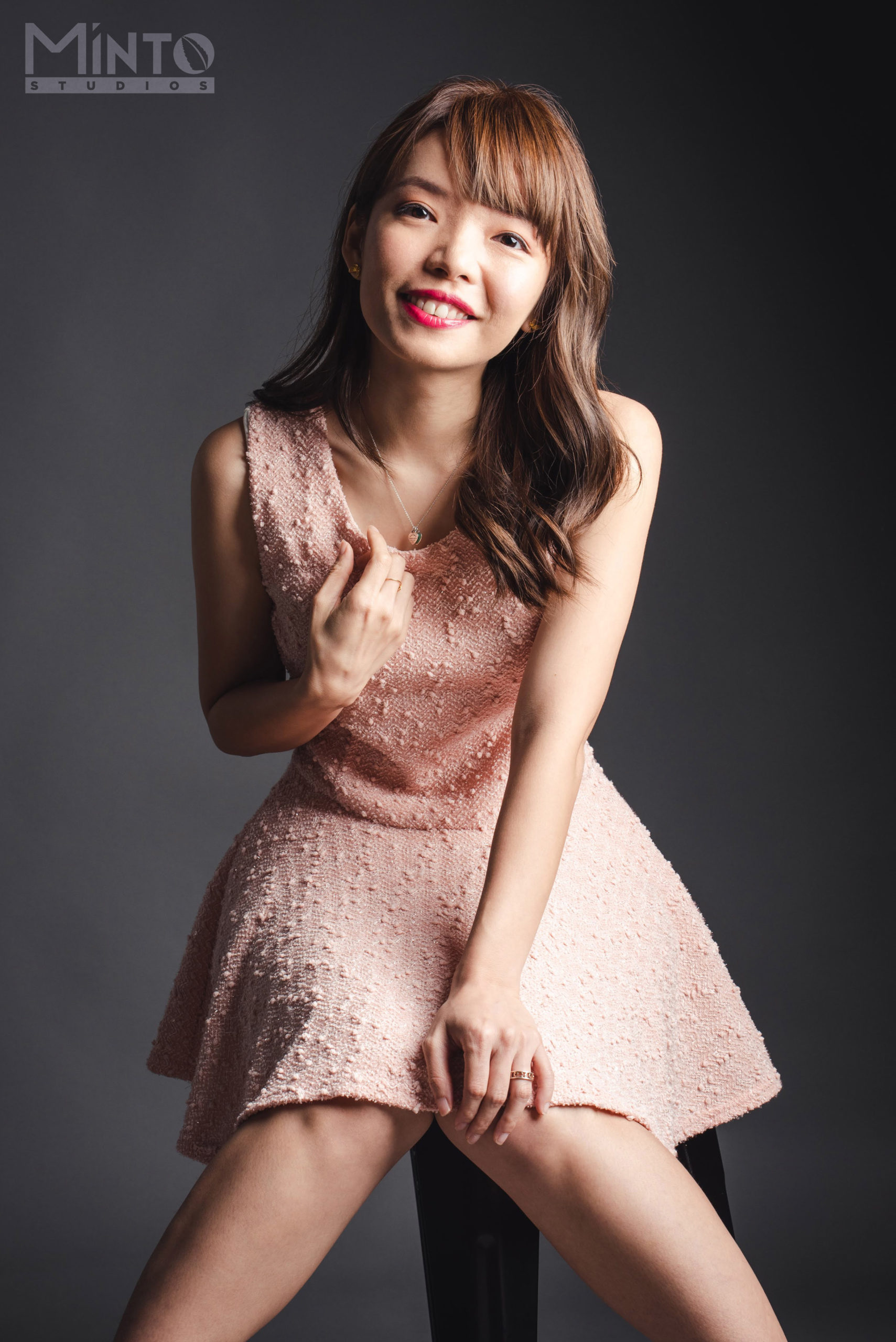 1/2 of #TheEpiphanyDuplet, Tiffany Yong juggles her ABCs – Acting, Blogging and Coaching/Consulting as she is fuelled by passion and drive to succeed.
It is not easy to make a living in Singapore just purely based on Acting, so with Blogging to help her with her online presence, and Coaching kids drama, private tutoring and freelance social media consulting to finance her life, she is currently leading the life most people hope to have: Living the Dream!