San Andreas Movie Review | by tiffanyyong.com
Recommended Audience: Fans of Dwayne Johnson, Carla Gugino, Alexandra Daddario, Ioan Gruffudd, Archie Panjabi, Hugo Johnstone-Burt, Art Parkinson, Paul Giamatti, Will Yun Lee, Brad Peyton and action drama movie fans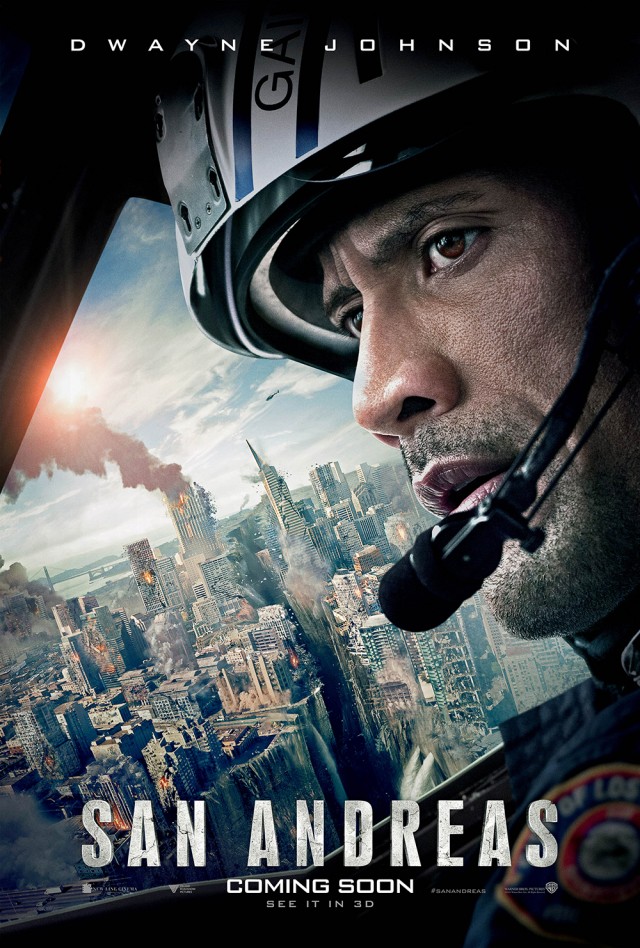 San Andreas Movie Synopsis
After the infamous San Andreas Fault finally gives, triggering a magnitude 9 earthquake in California, a search and rescue helicopter pilot (Dwayne Johnson) and his estranged wife make their way together from Los Angeles to San Francisco to save their only daughter. But their treacherous journey north is only the beginning, and when they think the worst may be over… it's just getting started.
San Andreas Viewer Rating: 3.5/5 ***
San Andreas Movie Review:
For those who had studied Geography, they will remember that San Andreas Fault, a famous tectonic boundary with a few notable earthquakes in historic times. Gone were the days where audience are satisfied with olden day star wars effect. Having to make a film about natural disaster and making it realistic was the one thing I was policing on.
I wasn't disappointed. Although there were certain crazy scenes like driving the speedboats against the tsunami current, and the visibly green-screen filming when Ray (Dwayne Johnson) and his wife Emma (Carla Gugino) were navigating the boat through the destructions, the special effects were outstanding and impressive.
However, the relationship between the cast failed to impress me. Dwayne Johnson and Carla Gugino played a couple on the verge of divorce going on a mission to locate their daughter in the midst of the disaster. The portrayal of estranged relationship was passable (I prefer the Rock in action) or perhaps subtle, and it is perhaps the best as compared to the rest.
Ben (Hugo Johnstone-Burt) and younger brother, Ollie (Art Parkinson) plays the brothers from United Kingdom, looking for a job in San Francisco when the earthquake took place. While there were't much chance for them to do their brotherhood stuff, I thought Art Parkinson did a good job transforming from a cheeky younger brother asking contact on behalf of his brother to a scared boy who is scared to die.
Yes, so Ben likes Blake (Alexandra Daddario), Ray's daughter and it was a love at first sight. This type of mushy plot is usually my favourite, but here, it completely didn't make any logical sense. Who in the right frame of their mind will save a girl trapped in an underground carpark single-handedly (and even brought his younger brother along) when the building was on the verge of collapsing? While that proved to be a correct choice in the end, the little loopholes made the film a tad too dramatic to be real.
P.S. Watch out for Will Yun Lee who plays Dr. Kim Park, a Caltech seismologist. Although he played a small supporting role, I'm really like his performance.
Do You Know?
"San Andreas" was shot on location in The Gold Coast and Brisbane, Queensland, Australia, and in Los Angeles and San Francisco.
Although they play a father and daughter, there is only a 14 year age difference between Dwayne Johnson and Alexandra Daddario.
After a devastating earthquake in Nepal in April 2015, the film's marketing campaign was adjusted to include information about how to help relief efforts and to give guidance on how to prepare for natural disasters (e.g. a link to the site prepareandhelp.com was added to the newest trailers)
According to Dwayne Johnson on Variety.com, as a means of accurately depicting realism in the production, the producers brought in top seismologists to challenge the plausibility of the script. After some analysis, the experts unanimously agreed that what happens on screen could, in fact, happen in reality with the combined force of a major quake and a tsunami. However, Thomas Jordan, USC professor and director of the Southern California Earthquake Center who fact check the script for plausibility said that, "I gave them free advice, some of which they took… but much of which they didn't – magnitude 9's are too big for the San Andreas, and it can't produce a big tsunami."
The cast did a lot of their own stunts because Peyton wanted audiences to see their faces. In the first 15 minutes of the helicopter rescue scene, Johnson was 150 feet off the ground rescuing a girl in a car suspended off a cliff face set 50 feet off the ground. Peyton "wanted to get Dwayne into the back seat and chase him with a 150-foot technocrane and not cut. I wanted the audience to know that they're seeing Dwayne Johnson do this. This isn't a trick. There's no editing. This is him really doing it." Peyton was thrilled when everyone in the cast stepped up to the challenge. "What's awesome about Dwayne and the entire cast was you presented to them, 'This is the vision for the movie. I want to experience it. I want to see you guys do it.' And they were all in," Peyton says. "I remember in Australia seeing Dwayne practice that, which makes your heart palpitate, because you're like, 'Please do not fall right now. We need to roll cameras, sir.' When you see it, you're like, 'I buy this. This is legitimate.'"
– source from imdb.com
Behind The Scenes and Interviews
Check out San Andreas Official Website and Facebook Page!
San Andreas is out in cinemas on 28 May 2015.
xoxo



Facebook | Instagram | Twitter | YouTube
*Disclosure: No monetary compensation was received for the movie review.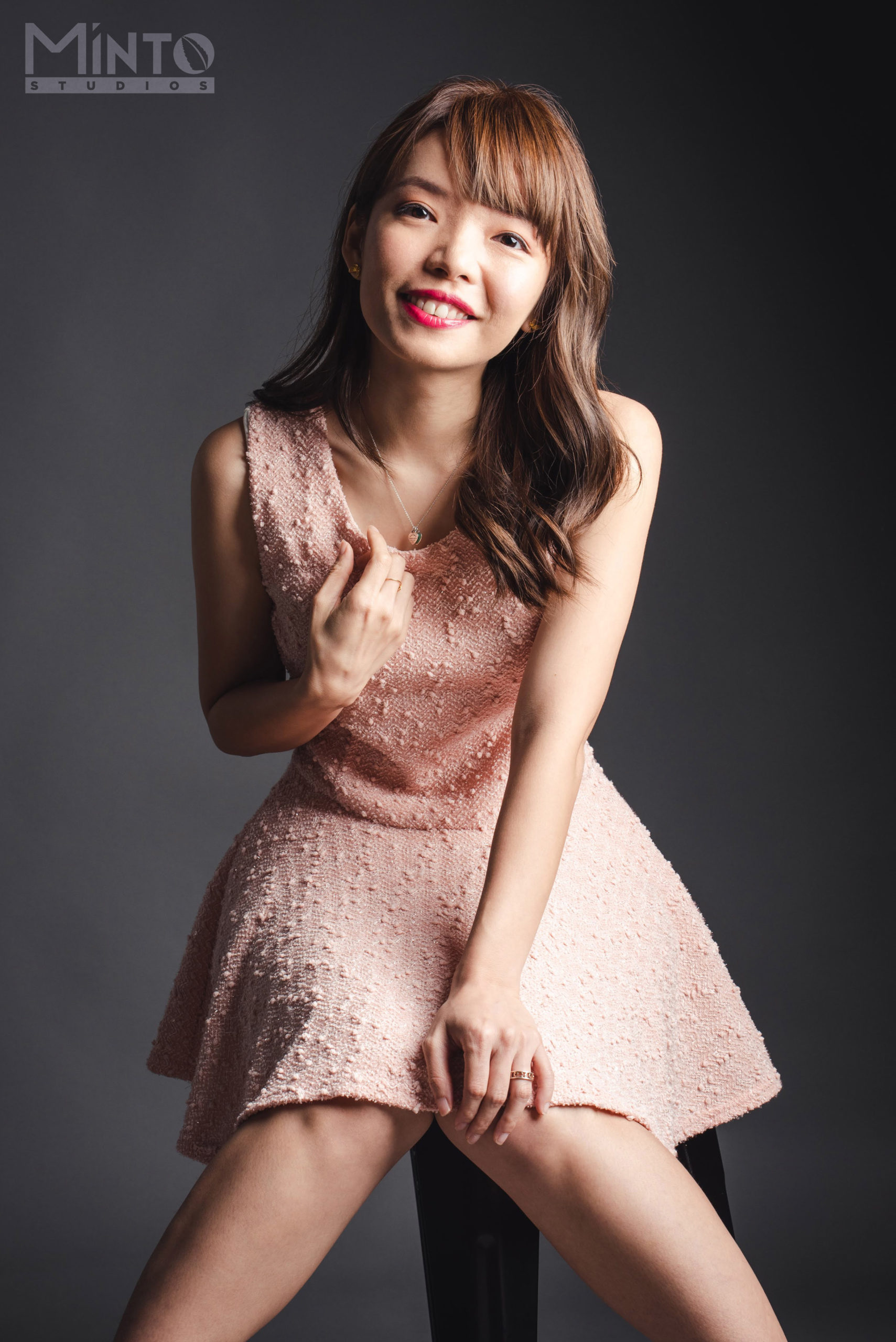 1/2 of #TheEpiphanyDuplet, Tiffany Yong juggles her ABCs – Acting, Blogging and Coaching/Consulting as she is fuelled by passion and drive to succeed.
It is not easy to make a living in Singapore just purely based on Acting, so with Blogging to help her with her online presence, and Coaching kids drama, private tutoring and freelance social media consulting to finance her life, she is currently leading the life most people hope to have: Living the Dream!