Tourism Malaysia Mega Familiarisation Programme 2015
It's been some time since my last trip with Tourism Malaysia Singapore! I nearly couldn't make it for this invitation due to my prior work commitments. Luckily, sweet Rozana from Tourism Malaysia Singapore made arrangements for me to arrive later in the day, together with Karen, who transited in Changi Airport after a long trip with Eva Air to Taipei.

Unlike my previous experiences where Malaysia was promoting their local home-stays and tourist spots, this programme was to promote Malaysia Year of Festivals (MyFest) 2015 with the theme "Endless Celebrations" emphasising the various festivals celebrated by multicultural society.

There were over 75 foreign tour agents and media, including Australia, Brunei, Bangladesh, China, Ecuador, Hong Kong, India, Iran, Laos, Portugal, Singapore, South Africa, Thailand, Tunisia and Vietnam, who gathered at the Majestic Hotel Kuala Lumpur to attend this event to learn about the different homegrown events in Malaysia. There after, we were introduced to three of the many events taking place during this period of time!
KL Big Kitchen Festival 2015 (29 – 31 May 2015)
Recommended for: Food lovers ****
Venue: 27 Jalan Raja, Dataran Merdeka, 50500 Kuala Lumpur, Malaysia | Contact: +603 2698 0332
For more information, visit Website |Facebook.
While Singapore had our Makansutra World Street Food Congress 2015, Malaysia launched the inaugural Kuala Lumpur Big Kitchen 2015 at Merdeka Square. Kuala Lumpur City Hall partnered with the Ministry of Tourism and Culture to present a 3-day food festival, showcasing a diverse cuisine available in Kuala Lumpur.

Upon arrival at the Merdeka Square, (plus a group photo together), we were given some coupons which were called 'Kupang', a traditional Malay coin currency that was used in the Malay Peninsula since over a century ago.
The KL Big Kitchen showcased 8 villages: the "Negeri" Village with food from all states of Malaysia; the "Warung" Village with street food, "Manisan" Village with all the sweet desserts; "Warisan" Village with some heritage food; "The Dulang" for traditional dining experiences; "Mayor's Courtyard" for romantic dining; "Food Trucks" by modern eateries with fusion dishes and the "Festival Partners" such as Malaysia Airlines, Gas Petronas, Electrolux, Sam's Groceria, Majestic Hotel, Christofle Paris and Mercedes Benz showcasing their world-class products as well as signature food.
At the Big Kitchen, visitors get the chance to meet the local and internationally renowned chefs (based on a first-come, first-served basis as seats may be limited) as they conduct cooking workshops and demonstrations, give talks and interact. learn to prepare and cook authentic Malaysian dishes. There was even a pantry-shop for visitors to purchase the range of herbs and spices used in the demonstrated recipes! With all these, I will definitely expect a full post dedicated to this event, BUT TOO BAD, I only got to experience 1/20 of this amazing event!
So here's some of the food we got to try at the Warung, Warisan Villages and Festival Partners. The satay was from Malaysia Airlines (and Wee spent all his kupangs on the Satays because he wanted to snap a photo with the gorgeous air stewardess)! The Tauhu Bakar were our favourite dish amongst the rest as it was crispy (freshly made!) by Chef Sha!
We were given about 1 hour to explore the place, but unfortunately, we were trapped in one of the villages due to a thunderstorm, and couldn't visit the other villages. Initially, I was a tad disappointed with the event as the food choices were rather limited. But at the very last 5 minutes before moving on to the next destination, I discovered the other unexplored villages and was so angry with myself for not being able to try out the food there!
The Kuala Lumpur Big Kitchen is definitely a MUST-VISIT event for food lovers, so a call out to the Ministry of Tourism & Culture and Tourism Malaysia Singapore, please send me there next year, and I want to ENTER the Big Kitchen! Celebrity Chef Martin Yan was there!
1Malaysia International Tourism Night Floral Parade | Magic Of The Night 2015 (MOTN) (28 – 31 May 2015)
Recommended for: Photographers
Venue: Putrajaya Lake, Presint 2, Putrajaya, Kuala Lumpur| Contact: +6 03 8891 7000
Opening Hours: 5pm – 11pm/ Free Entry. For more information, visit Website
I didn't have much expectation (nor any notion what Magic it would be) when we were brought to Marina Putrajaya, as I was never a fan of lights, performances and fireworks (Because I prefer lighting fireworks myself!). So if you are a fan of the music and performances of Singapore's annual Chingay performance, you will like how Malaysia brings this idea to the waters and combine it with drums, music and architecture.
Launched by Minister of Tourism and Culture Dato' Seri Nazri Abdul Aziz, The Magic of the Night 2015 opened with a group of dancing Disney Princesses and a 1Malaysia drum performance – the 'Seratus Irama Pergendangan MyFest 2015' which involves a Kompang, Jido and Bhangra drum group, symbolising the Malay, Chinese and Indian communities.
The Flotilla exhibition then starts with the entrance of a boat from the Suzhou region of the People's Republic of China. All the 17 decorated boats cruised along the 3km Putrajaya Lake and competed in the four categories "Overall Best Flotilla", "Most Creative Flotilla", "Best Lighted Flotilla and "Most Popular Flotilla determined by the votes on official Ministry of Tourism and Culture (MOTAC) Facebook Page, the Cuti-cuti 1Malaysia Facebook Page and onsite at the event at the Putrajaya Marina.
Equipped with only my iPhone 5S, the photos definitely don't do justice to the beautifully decorated floats. I was impressed with how every state in Malaysia worked hard to display the highlights, colours, culture and treasures of their cities on their boat.
Suzhou, China, Sabah and Pahang won the "Overall Best Flotilla"; Perbadanan Putrajaya, Kelantan and Selangor won the "Best Lighted Flotilla"; Pulau Pinang, Penang, Terengganu and Perak won the "Most Creative Flotilla". I was relieved to know that there were more than one winner for each category as there were many impressive floats!
Pulau Pinang, Penang's boat won the most creative and most popular award, and it is one of my personal favourite too. Penang is a Chinese-dominated state, and the boat was able to bring out this quality clearly! Another one which I like was Terengganu's squid boat, something that reminded me of my squid jigging experience in 2014!
(The lights was shining too brightly in my eyes, which was why I was wearing shades >.<) We ended the night with a round of fireworks performance by the Putrajaya Lake!
Royal FLORIA Putrajaya 2015 (30th May – 7th June 2015)
Recommended for: Floral lovers; Photographers
Venue: Anjung Floria, Precinct 4, Putrajaya | Contact: +6 03-8887 7416
Opening Hours:9am – 12 midnight (Fri – Sun) | 9am – 10:30pm (Mon – Thur).
For more information, visit Website.

The Royal FLORIA Putrajaya, the biggest flower and garden festival in Malaysia, is back for the 8th year. For anyone who wish to visit this festival, especially photgraphers, an advice will be to get there at 9am or after 3pm where the sun is not that strong. Like the Big Kitchen, I managed to cover only part of the garden festival (about 1/8) as the weather was simply too hot to stay outdoors and most of us ended up hiding in the sheltered and air conditioned zones.
The festival showcased more than 400,000 flowering plants presented in beautifully rendered garden exhibits. The flowers and gardens were presented in contemporary and new conceptual designs and arrangements by local authorities, corporations, floral societies, designers, universities and schools. According to the website, the international participants (floral designers and landscape architects) came from South Africa, Australia, Cambodia, Canada, China, Denmark, Ecuador, France, Hong Kong, India, Indonesia, Italy, Japan, Germany, Kenya, Korea, Macau, Malaysia, Myanmar, The Netherlands, Oman, The Philippines, Spain, Singapore, Vietnam, Taiwan, Thailand, and the United Kingdom.
This is perhaps one of the more interesting section in the Floral Pavilion. The Princess Head Pieces "Floria Competition" made use of flowers to form head gears, while this may seem easy, it is definitely not easy to find one that you can relate with. One of my favourite is the top left work done by Angela Chan, a head piece which was able to bring out the elegance and position of the 'princess'.
This Floral Pavilion section of the festival reminded me of the Flower Dome in Singapore's Gardens By The Bay, where there were themed floral display. Yes, I'm being bias (or call it national pride) by showcasing Singapore's participants' work. The cheerful sunflower land (International Orchid Garden) is done by Lin Tsui Ling (top right) and the other one (International Floral Designer) was by Anson Low (bottom right).
There were many more sections which I did not manage to explore, such as the Special Gardens, Cat Pavilion, Malaysia-China Friendship Garden and Pinwheels Garden. I guess models and photographers will love it here, but just beware of the weekend crowd!
Events in Malaysia Calendar 2015
You might have missed the above events this year, but there are many more events coming up in Malaysia for the year of 2015. Here's some interesting ones which I think you guys might like it. For the full updated list, just check out the events page on the Tourism Malaysia website!
(July) 1Malaysia Mega Sale Shopping Carnival Jul-Aug 2015 @ Throughout Malaysia [www.tourismmalaysia.gov.my]
Penang Durian Festival Jul 2015 @ Times Square, Penang [www.penangtimessquare.com]
(August) Majlis Rumah Terbuka Malaysia Aidilfitri (Malaysia Aidilfitri Open House Celebration) 1 Aug 2015 @ Rembau, Negeri Sembilan [www.motac.gov.my]
Rainforest World Music Festival 7-9 Aug 2015 @ Sarawak Cultural Village, Kuching, Sarawak [www.sarawaktourism.com]
KL Fashion Week 12-16 Aug 2015 @ Pavilion Kuala Lumpur [www.tourismmalaysia.gov.my]
(September) Festival Kampung Buku Malaysia 2015 (Malaysia Book Village Festival 2015) 12-20 Sep 2015 @ Malaysia Book Village, Langkawi, Kedah [pnm.gov.my]
Pesta Pantai Terengganu 2015 (Terengganu Beach Festibal 2015) 18-24 Sep 2015 @ Pantai Batu Burok, Kuala Terengganu [tourism.terengganu.gov.my]
1Malaysia Contemporary Art Tourism Festival (1MCAT) Sep-Nov 2015 @ Throughout Malaysia [www.artgallery.gov.my]
(October) Malaysia International Gourmet Festival 2015 1-31 Oct 2015 @ Selected Hotels in Kuala Lumpur [www.motac.gov.my]
Nine Emperor Gods Festival 13-20 Oct 2015 @ Tow Boo Kong, Burmah Road, Macallum Street Ghaut, Jelutong, Noordin Street, Farlim, Butterworth, Bukit Mertajam, Penang
Malaysian Motorcycle Grand Prix Oct 2015 @ Sepang International Circuit, Selangor [www.sepangcircuit.com]
(November) Raja Muda Selangor International Regatta (Offshore & inshore sailing race) 11-12 Nov 2015 @ Pulau Indah, Port Klang, Selangor | 20-28 Nov 2015 @ Penang and Langkawi [www.rmsir.com]
1Malaysia Year End Sale Nov-Dec 2015 @ Throughout Malaysia [www.tourismmalaysia.gov.my]
Putrajaya E-Street Festival Nov 2015 @ Putrajaya
(December) Penang Chingay 20 Dec 2015 @ Padang Brown to City Hall, Penang [www.visitpenang.gov.my]
Majlis Rumah Terbuka Malaysia Krismas (Malaysia Christmas Open House Celebration) 26 Dec 2015 @ Portuguese Settlement, Melaka [www.motac.gov.my]
Once again, thanks Rozana and Tourism Malaysia Singapore for the invitation! Can't wait to revisit these events again next year!
xoxo



Facebook | Instagram | Twitter | YouTube
*Disclosure:
Event invitation from Tourism Malaysia (Singapore). Note that all sources, information, content, links are valid to change at any time.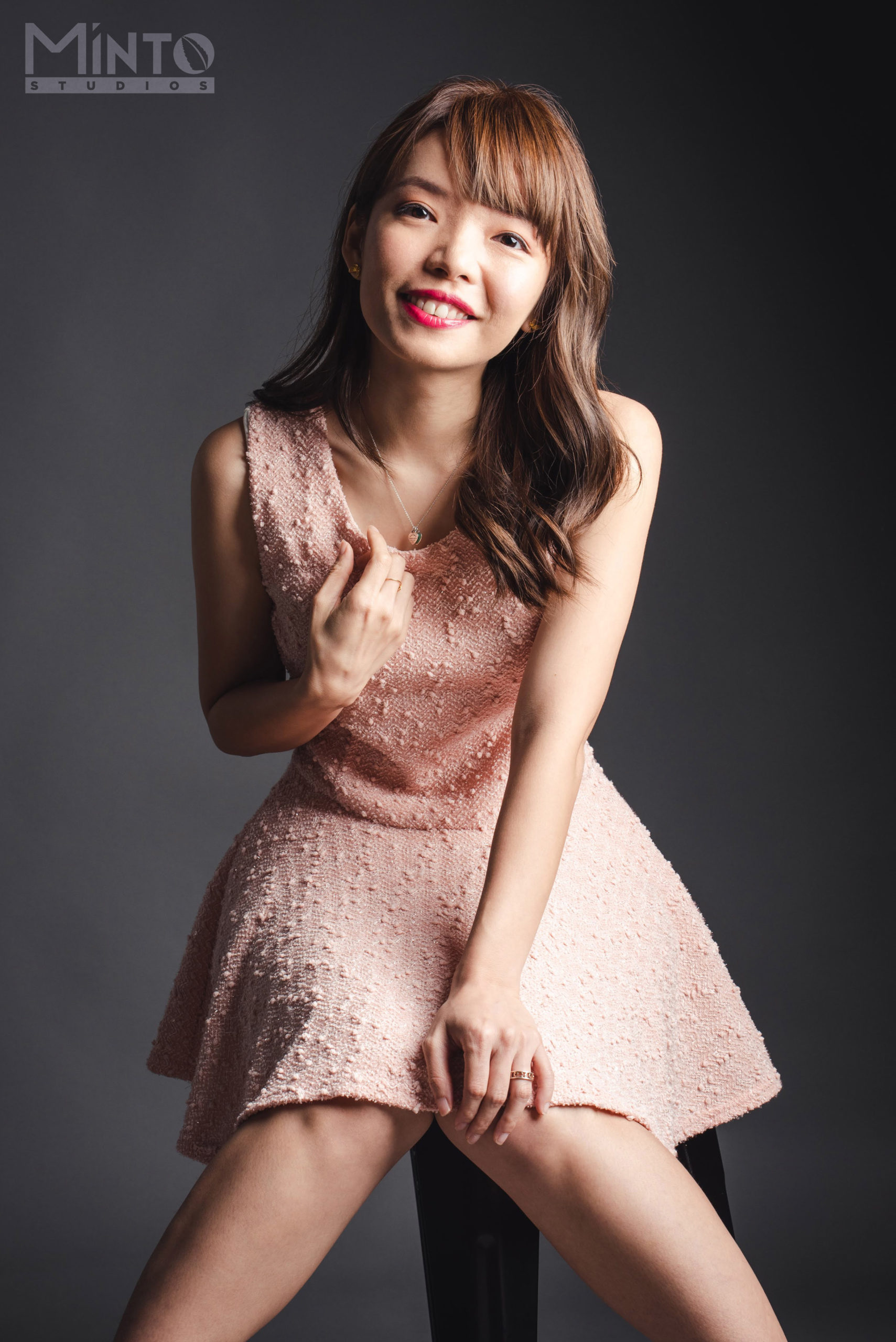 1/2 of #TheEpiphanyDuplet, Tiffany Yong juggles her ABCs – Acting, Blogging and Coaching/Consulting as she is fuelled by passion and drive to succeed.
It is not easy to make a living in Singapore just purely based on Acting, so with Blogging to help her with her online presence, and Coaching kids drama, private tutoring and freelance social media consulting to finance her life, she is currently leading the life most people hope to have: Living the Dream!