Reader's Review: Coopervision Proclear 1 Day @ Hirocon Singapore

I have almost forgotten that I used to wear contact lenses for nearly 8 years before I went for my lasik surgery in 2011. It was a hassle back then, as I took up the rigid gas permeable contact lenses (aka permanent lenses) that can be worn for a year and beyond. It was a cheaper alternative as compared to the daily or monthly wear, although I had to do the tedious daily cleaning, weekly protein-removal tablet soak.

I still remember how I wanted to wear them because it made me look less nerdy, but slowly, as I got lazier, I only clean the lenses when I need them for my gymnastic performances and wore my thick glasses for the rest of the time (Yes, I know it's wrong, I was young and misinformed, so please don't learn that from me!).
Nowadays, with the "big eyes" trend, many people are wearing cosmetic lenses more often than ever. They are readily available for sale in many optical shops and even online. But many people do not know that contact lenses, even if worn for cosmetic reasons, are considered "medical devices" that must only be worn under prescription of an eye care professional. Many people overlook that, which resulted in eye infection and problems!
Hirocon Singapore, short for Hirokoji Contact, is the first shop in Singapore to be specialised in selling ONLY contact lenses. Located at Orchard Gateway, Hirocon was first founded in Japan in 1988, with branches in Toyohashi, Hamamatsu and Toyama. I was surprised the wide range of brands Hirocon carry in-store.
Since I don't have to wear prescriptive contact lenses anymore, I decided to give away this opportunity to a lucky fan/reader!
Jaslyn has been wearing contact lenses for 17 years, and she wore it daily for around 18 hours. Like all ladies, we want to look prettier without the glasses, but for Jaslyn, she felt more comfortable wearing lenses (unlike me!) and she found it more difficult to read when wearing glasses, as though she's suffering from long-sightedness, and preferred contact lenses
Before any purchase of contact lens, a compulsory eye examination is required (HSA regulation) at Hirocon Singapore for first-time customers. There are three different eye examinations: (1) Refraction @ SGD$25 (2) Anterior Eye Health @ SGD$25 (3)Posterior Eye Health @ SGD$30.
The examination fees are waived with any purchase of lenses in the shop. There, a qualified optometrist will prescribed the customer (based on their eye health) with the most suitable contact lenses.
The Problem: Upon checking, the optometrist told us how Jaslyn's eyes were not really suitable to wear contact lenses. One of her eye had a little spot covering her pupil. Jaslyn then told us how she has an eye infection 14 years ago, but it was supposed to have recovered as it was no longer painful. Although Jaslyn always notice the slight discomfort in her eye, she ignored the condition as it was still bearable. It was until the optometrist told her that if she continued to do so, she would not be able to wear contact lenses anymore that she knew it was serious.
She was advised to stop wearing contact lenses for a week and return for a re-examination. The optometrist discovered upon the second check that Jaslyn has not been blinking fully and allowing her eyes to be moisturized properly. Henceforth, it caused some over drying and "dying cells" in the lower portion of her iris. The optometrist then told me how Hirocon will not sell any contact lenses to customers who are not suitable for lens wear as they care about the customer's eye health more than earning the money. Jaslyn was asked to come back for the third check up, she had to learn how to blink properly and take care of her eyes before they worsen!
The Prescription: Upon the third check up, Jaslyn finally "graduated"! She was prescribed the CooperVision Proclear 1 day contacts. The Coopervision Proclear is a hydrogel which has a unique PC Technology which create a natural resistance to dryness. The technology cause water molecules to become a part of the lens, creating a natural resistance to dryness, and enable the eyes to stay 96% hydrated throughout the day, even after 12 hours of wear.
The lenses is also able to maintain oxygen flow to help keep eyes clear! In fact, Proclear contacts are the only contact lenses cleared by the U.S. FDA for the claim: "may provide improved comfort for contact lens wearers who experience mild discomfort or symptoms relating to dryness during lens wear."
Review from Jaslyn:
In comparison to her other experiences, the optometrist was very meticulous in her checking. She was surprised how the optometrist from Hirocon did not do a slipshod work and just do the prescription quickly. Even Jaslyn's husband felt the same after she shared her experience with him.
After wearing the Coopervision Proclear 1 day, Jaslyn was amazed by how hydrated her eyes felt. She will usually experience eye dryness by the end of the day after wearing her usual brands, but when she put on the Coopervision Proclear, she didn't feel any discomfort and it felt almost as if she wasn't wearing any lens!
Hirocon Singapore
Opening Hours: 11am – 9pm
Address: 277 Orchard Road #B2-28, Orchard Gateway Singapore, 238858
Tel: +65 6702 3777
For more information, do check out Hirocon Singapore's website and Facebook Page!
Coopervision
For more information about Coopervision, one of the world's leading manufacturers of soft contact lenses and related products and services, check out their official website and Facebook page.
P.S. I will be doing more of such giveaway soon! Do follow me via my social media platforms to be updated! 🙂
xoxo



Facebook | Instagram | Twitter | YouTube

Disclaimer: This is a sponsored review. Note that all sources, information, content, links are valid to change at any time.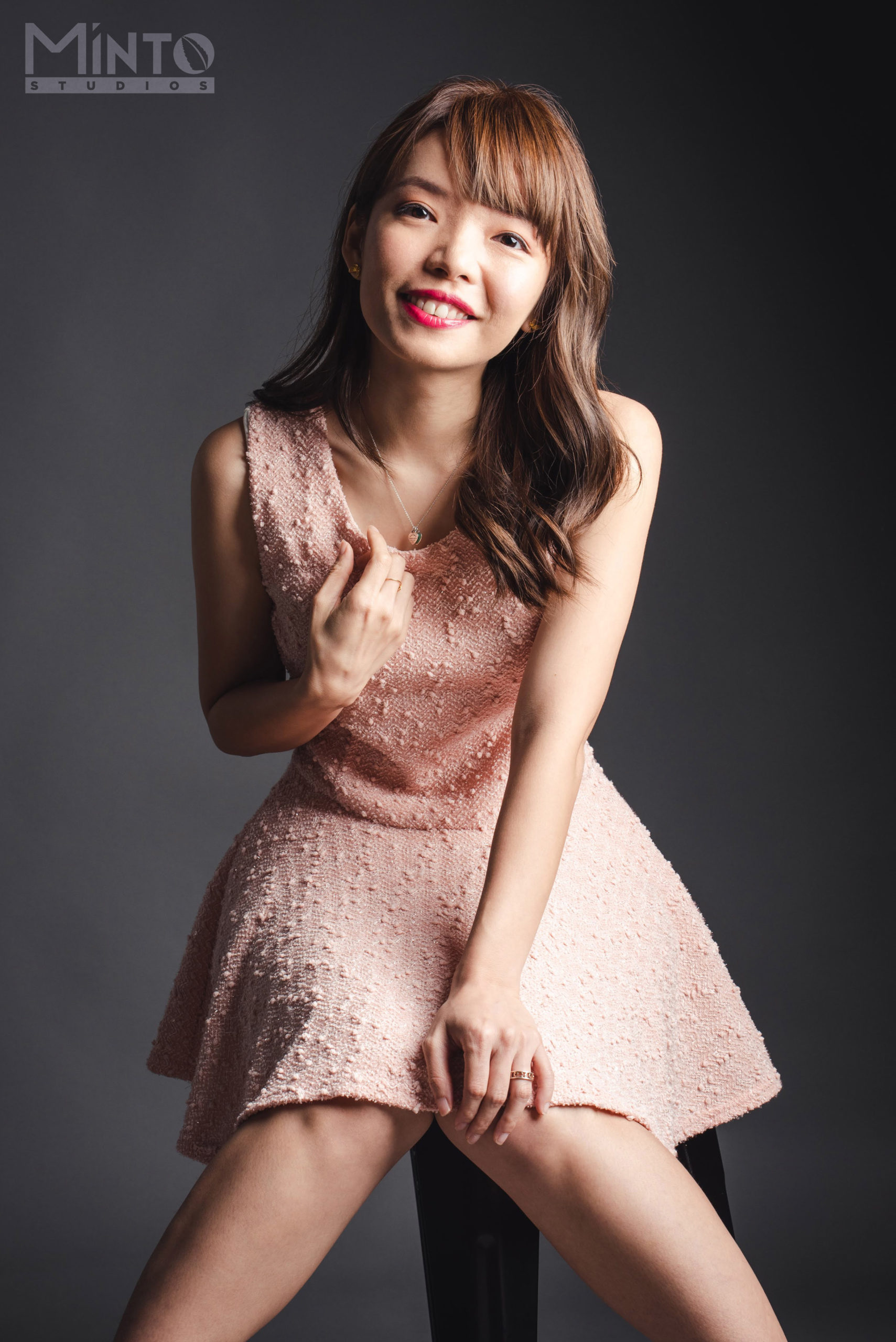 1/2 of #TheEpiphanyDuplet, Tiffany Yong juggles her ABCs – Acting, Blogging and Coaching/Consulting as she is fuelled by passion and drive to succeed.
It is not easy to make a living in Singapore just purely based on Acting, so with Blogging to help her with her online presence, and Coaching kids drama, private tutoring and freelance social media consulting to finance her life, she is currently leading the life most people hope to have: Living the Dream!