Helios (赤道) Movie Review | by tiffanyyong.com
Recommended Audience: Fans of Jacky Cheung 张学友, Nick Cheung 张家辉, Shawn Yue 余文乐, Wang Xueqi 王学圻, Ji Jin-hee 池珍熙, Choi Siwon 崔始源, Janice Man 文咏珊, Chang Chen 张震, Yoon Ji Ni 尹贞伊, 顾美华, 冯文娟, 朱千雪, Director Longmond Leung 梁樂民, Sunny Luk 路劍青 and Action/Crime/Hong Kong/Korea movie fans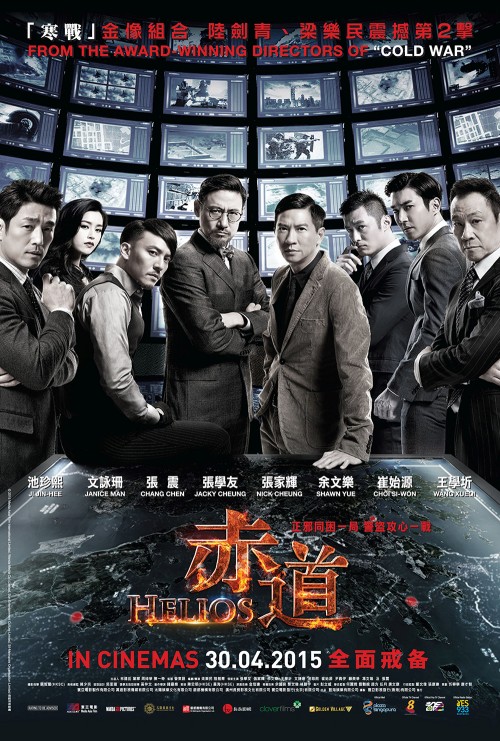 Helios (赤道) Movie Synopsis:
Helios, a most wanted criminal in the global radar, has stolen the South Korean military's latest mass destruction weapon: a handheld nuclear device DC8 and 16 uranium spheres. They are planning to trade with a terrorist organization in Hong Kong.

Chief Inspector Lee Yin Ming (Nick Cheung) and Inspector Fan Ka Ming (Shawn Yue) lead the Counter Terrorism Response Unit of the Hong Kong Police Force. Along with Chinese senior official Song An (Wang Xueqi), Physics professor Siu Chi Yan (Jacky Cheung) and two South Korean weapon experts Choi Min Ho (Ji Jin-hee) and Pok Yu Chit (Choi Siwon), they hope to defuse a crisis sufficient to destroy the world.
Helios (赤道) Viewer Rating: 4.5/5 ****
Helios (赤道) Movie Review:
A few people recommended me about this film before I watched it, and I was like, we shall see. Hong Kong film, Police-and-thief, what's new? "Cold War" directors? I didn't watch that, so I wasn't exactly convinced. I'm more of the Hollywood Avengers person, so now that I've watched this film, I thought I will use the same comparison to tell you guys how good this film is.
It was exciting watching award winning Hong Kong actor Nick Cheung acting alongside with his rumoured brother, one of the Heavenly Kings – Jacky Cheung whom I've rarely seen on the big screen. Every scene was well-thought out and many lines had double meaning.
Watch it once, you might not know why the camera focused on certain characters at that point in time. Watch it again, you will realise how their expression had a different meaning to it. I won't say who Siu Chi-yan (Jacky Cheung), the professor who specialized in physics and renewable energy resembles, in order not to spoil the plot, but if you've caught the film, feel free to tell me who you think he is (Clue: Character in First Avengers)!
Wang Xueqi as Song An, Director of Bureau of Investigation (China) reminded me of Nick Fury. He is the 'leader' people listen to, regardless whether they want it or not. Level-headed and well-versed in Chinese military tactics, Song An is highly concerned about Hong Kong's security. The well-connected man can take care of any matter with a phone call. In the trailer, the way he delivered the line "You oppose Hong Kong. You oppose China." (跟香港作对,就是跟中国作对)was a tour de force. Very Nick Fury huh?
In comparison to the veteran actors, Shawn Yue's screen time and performance paled, especially when he was interacting with the Korean actors. He was good, but it would be better if the character had more development. My favourite scene of his was the moment when he saw how one of his comrades was killed. I could also feel that anger + desperation in my skin.
Like the Black Widow, Janice Man is almost the femme fatale in the film. She's sexy and deadly. A combat and firearms, a master of disguise, she staged three successful illegal weapons trade with Helios in six years, involving hundreds of millions of US dollars in total. Not only did she kick assess (especially Nick Cheung's), her performance out-shined the other two ladies: the Korean agent living in Hong Kong played by Yoon Jin-yi and Song-An's assistant, Feng Wen-juan who both played important roles yet failed to bring out their characters to the fullest.
Just eye-candies? I thought so too, until I saw Choi Siwon in action. Perhaps it's just the way Koreans act (I meant every one of them in the film), when they are in character, their eyes especially, expressed their emotions. When Choi Siwon expressed his anger, Ji Jin-hee expressed his regrets or sadness (I'm not saying what happened!), your heart go out to him straight away. He's the only one who fit to be my favourite Captain America, but well, with the ending like that, I can't exactly say he is one. 🙁
Another good thing about this film, they made a perfectly reasonable way not to dub the Korean actors' voices (by using the translator earpiece), which made the whole film more realistic and professional. Too bad, the Cantonese language spoken are still dubbed into Chinese in Singapore, if not it would be perfect and fun to watch it in four languages: English, Chinese, Cantonese and Korean!
I would say this is almost like the Asian Avengers: with an assemble of the top Korean, Hong Kong, China and Taiwan actors in this film, definitely one of the best Asian blockbuster I've watched this year! P.S. Choi Siwon is right, you will regret it if you don't watch it!
Do You Know?
There were two version of the theme songs "Red Feat" (赤色壮举), one in Cantonese + Korean sang by Jacky Cheung (张学友) and Choi Siwon (崔始源) while the Chinese version was sang by Jacky Cheung (张学友).
Jacky Cheung agreed to film this film half a year after reading the script. Both the director and scriptwriter wanted him to the professor when writing the script but Jacky Cheung was hesitant. He only agreed after the director's repeated invitation. Jacky Cheung said that he agreed to the film as it is a film with 5 "Good": Good Production, Good director, Good script, Good Actors, and of course, Good Rates!
Longmond Leung and Sunny Luk were the two directors who filmed the award winning film "Cold War" (寒战), and the film "Helios" is said to be an upgrade. In the trailer, the line "Police are human and human make mistakes." was seen to be an extension from "Cold War".
The Chinese name for Helios was initially called《赤盗》(Red Robber) during the launch, but was then changed to《赤道》. Director Longmond Leung said, '赤道' is a name, it's Chang Chen's character name, but it is not just a name, as there's more than one identity for that name. The direct translation for '赤道' is a geographical location: the equatorial region, which also imply how the group of experts in the film will be bearing exception "heat" and "pressure" from different aread. With this film, the name '赤道' will have a new meaning. As for Helios, it is the personification of the Sun in Greek mythology.
As one of the only females among a predominantly male cast, Janice's role in Helios is strong and physical. Portraying Chang Chen's assistant, many of Janice's scenes are close-combat action sequences. Janice had to train six months before filming began, which included doing over one hundred push-ups per day.
Korean actors Ji Jin Hee and Choi Siwon had quite a few action scenes in the film, in one of the gun fight scenes, they were injured by the characters played by Janice Man and Chang Chen. Although it was their first time acting gun fight scenes, they were not daunted and keep saying it was fun. Under the directors' guidance, both of them became gun experts and fought well in the scenes.
Wang Xueqi 王学圻 as Song An 宋鞍 in this film acted as Dr Wu in Iron Man 3. (From deadline.com)
This is the second time Jacky Cheung and Ji Jin-hee worked together in a film. The first time was Perhaps, Love (如果·愛) in 2005.
The line: "One who is good at attack, his enemy doesn't know what he want to defend; one who is good at defend, his enemy doesn't know what he want to attack." (善攻者,敌不知其所守;善守者,敌不知其所攻) was mentioned twice in the film. It is a from Sun Tsu- Art of War《孙子兵法》
Behind The Scenes and Interviews
Check out Helios (赤道)Facebook Page!
Helios (赤道) is out in cinemas on 30th April 2015.
xoxo



Facebook | Instagram | Twitter
*Disclosure: Invitation from Clover Films Singapore. No monetary compensation was received for the movie review.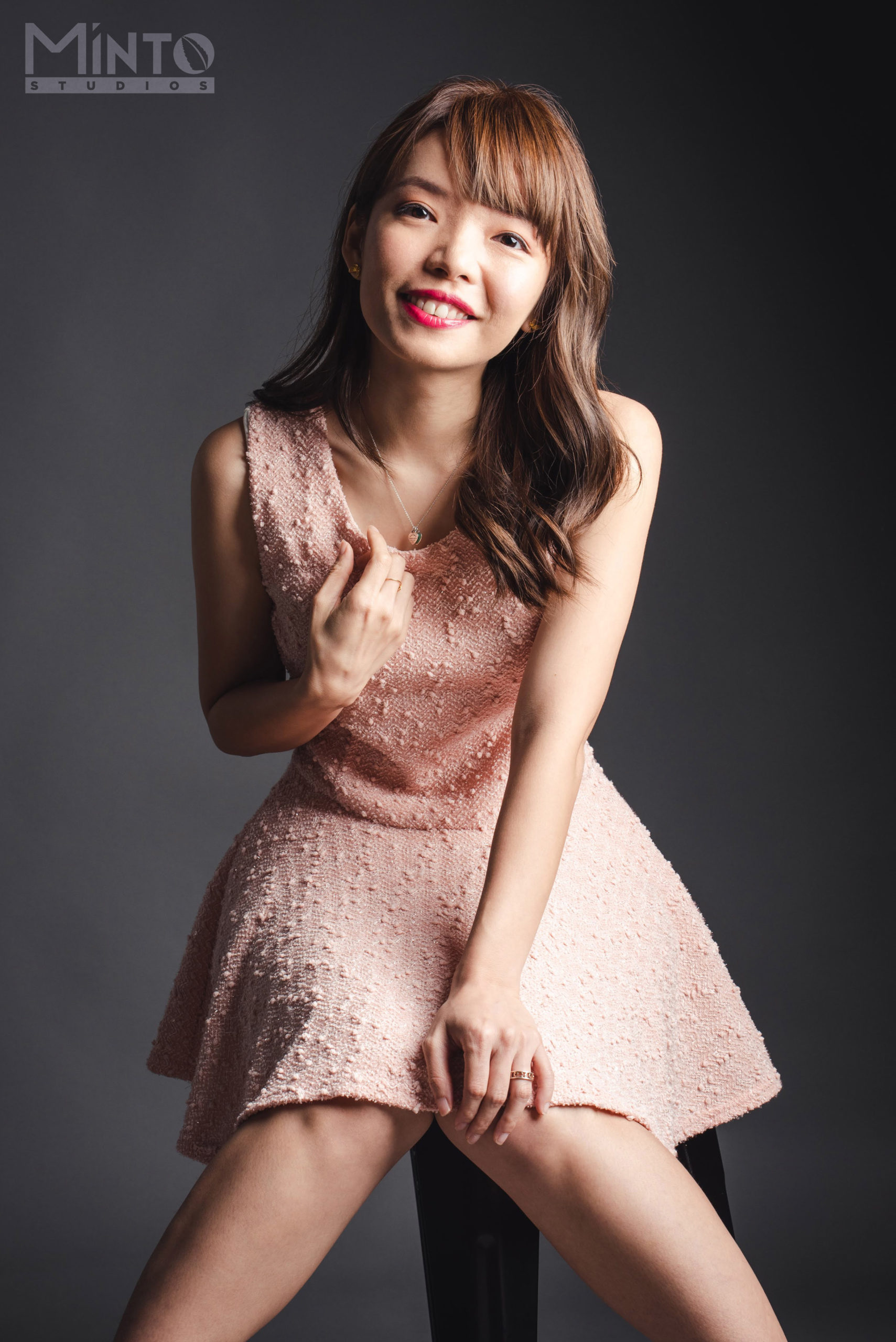 1/2 of #TheEpiphanyDuplet, Tiffany Yong juggles her ABCs – Acting, Blogging and Coaching/Consulting as she is fuelled by passion and drive to succeed.
It is not easy to make a living in Singapore just purely based on Acting, so with Blogging to help her with her online presence, and Coaching kids drama, private tutoring and freelance social media consulting to finance her life, she is currently leading the life most people hope to have: Living the Dream!