Fashion King Korean Movie (패션왕 Paesyeonwang‬) Review | by tiffanyyong.com
Recommended Audience: Fans of JOO Won, AHN Jae-hyeon, SULLI, PARK Se-young, comedy and K-Pop movie fans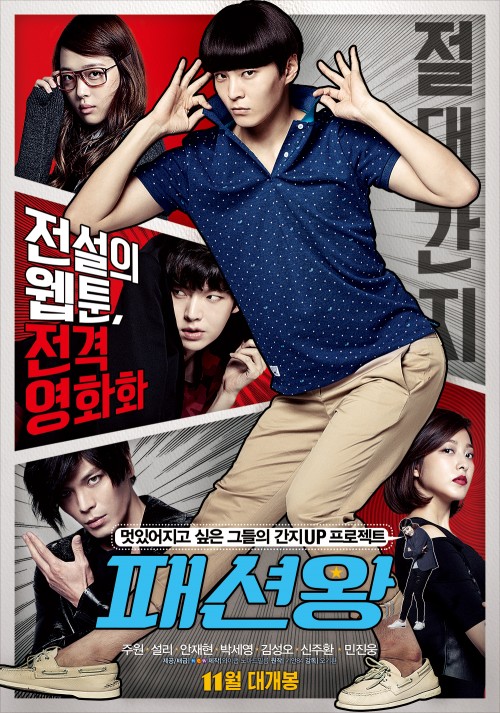 (패션왕) Fashion King (Korean) Movie Synopsis
Growing up in the provinces, Gi-myeong led a colorless, odorless, tasteless life until he transferred to a high school in Seoul where he meets Hye-jin, the girl of his dreams. But it's not so easy to win her attention. So he attempts a total make-over, transforming himself into a fashion icon. Not only does he win her attention, he becomes a star at school. But his fame and popularity also bring him new competition: the popular, rich, good-looking, professional and model-like Won-ho. And the game of thrones to become the 'fashion king' begins.
(패션왕) Fashion King Viewer Rating: 3.5/5 ***
Fashion King (Korean) Movie Review:
This film created a lot of buzz during the selection and announcement of the cast as many comic fans felt that the main leads (Joo Won and Sulli) were too good looking for the roles. But I had to say, the make up artist did a pretty good job bringing out the "plain-ness" in these Korean idols.
The story plot is predictable, with a frog turn prince for the sake of princess, with the help of a fairy godmother fashion designer, only to find out that the princess was not what she seems and the Ms Right is just beside him. So what made this film special?
This film reminded me of Taiwan's KO One which brought the Taiwanese boy-band "Fahrenheit" to fame. The comic-style or should I say the serious-yet-exaggerated way of acting was just like watch an anime filmed by humans! I won't spoil the surprise by showing any examples, but do look out for some hilarious effects.
While most people feel that the film plays heavily on the theme of "Fashion" or "Dopeness", I thought it uses fashion appropriately to mask and address the social issue of bullying + cyber-bullying, as well as the social status of students in school. While it's everyone's dream to look good, the film show how we can use fashion or style to boost their own confidence.
If there's anything I find odd, it will the group of monks at the opening, discussing about "dopeness" and "fashion". The monk did not appear again until the end of the film during the Fashion King competition. It was a little odd and had little relevance or interaction with the main characters throughout the whole film. I'm not sure if this monk appeared in the web-comic but he's certainly omittable!

The best part about this movie is how it is inspiring without trying too hard. It makes you think about the current society, about how we use brands to make us feel "fashionable", and if it is the brand that make us feel that or our confidence that make us fashionable! And if there's anything we should take back from after watch movie, it's definitely to not let anything from pursuing our dreams!
Keep a lookout for all the Korean eye-candies!
Do You Know?
For those who are not familiar with the KPop celebrities, this little info synopsis might help!
Main Character Gi-myeong (Joo Won) was known for his works Steal My Heart (2014), Good Doctor (2013) and Bread, Love and Dreams (2010).
Won-ho (Ahn Jae-hyeon) was known for his role in My Love from the Star (2013) and Wedding Bible (2014).
Eun-jin (Sulli) is a member of K-pop group f(x).
Hye-jin (Park Se-young) was known for her TV dramas School 2013 (2012) and Faith (2012).
The film was based on the webcomic "Paeshyeonwang" by (published from May 5, 2011 to June 5, 2013 on Korean portal giant Naver) written by Keean84/ Kian84. It had 4.2 million average weekly views and over 500 million accumulative views.
The film share the same Korean title as the 2012 SBS drama series "Fashion King", but they are totally unrelated.
After School's Nana acted for the first time and played a cameo role in the film. This role was not in the original comic.
Behind The Scenes and Interviews
Check out (패션왕) Fashion King Korean Movie Official Website and Facebook Page!
Fashion King (Korean) Movie is out in cinemas on 12 March 2015.
xoxo



Facebook | Instagram | Twitter
*Disclosure: Invitation from Clover Films Singapore. No monetary compensation was received for the movie review.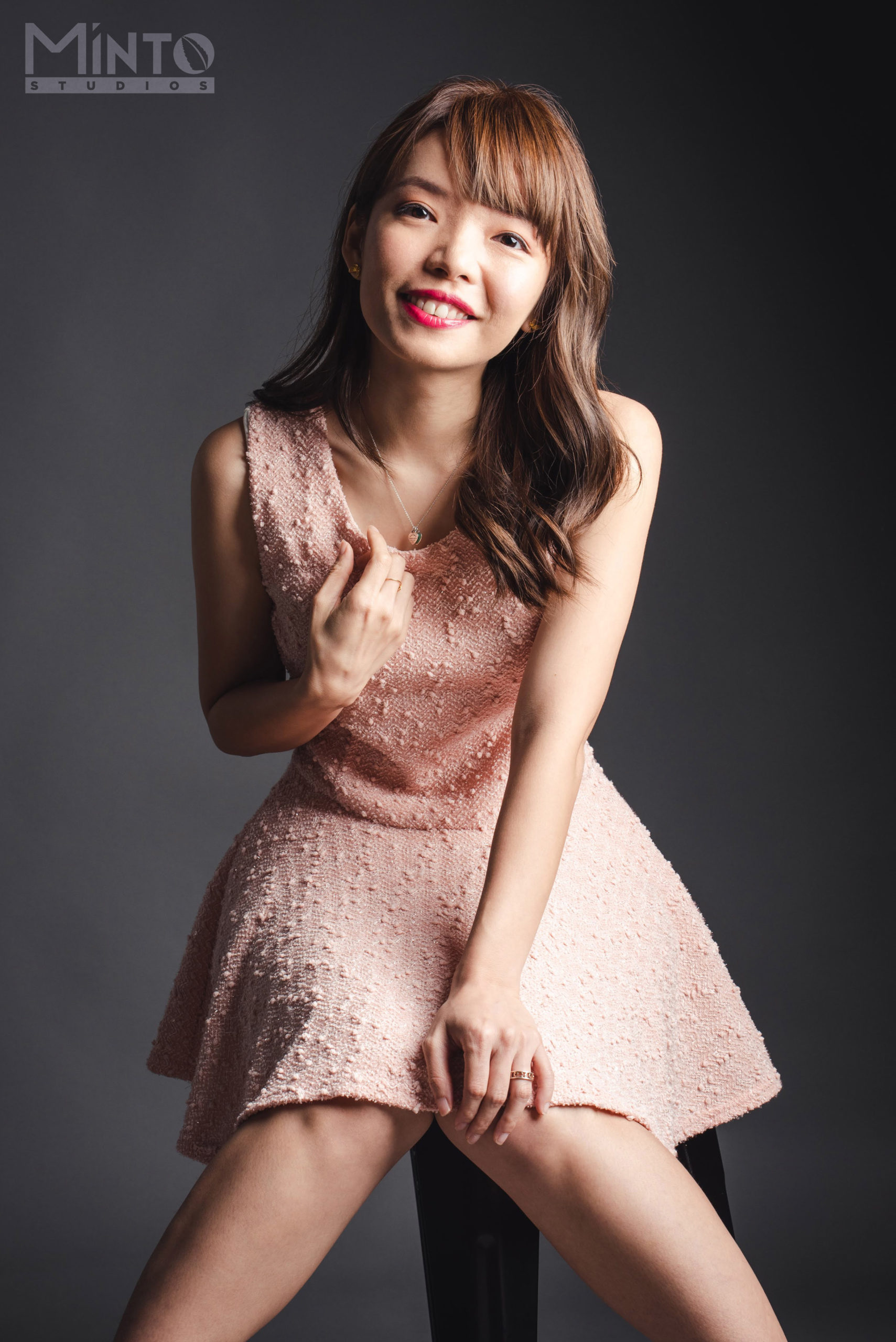 1/2 of #TheEpiphanyDuplet, Tiffany Yong juggles her ABCs – Acting, Blogging and Coaching/Consulting as she is fuelled by passion and drive to succeed.
It is not easy to make a living in Singapore just purely based on Acting, so with Blogging to help her with her online presence, and Coaching kids drama, private tutoring and freelance social media consulting to finance her life, she is currently leading the life most people hope to have: Living the Dream!