Cinderella (2015) Movie Review | by tiffanyyong.com
Recommended Audience: Fans of Cate Blanchett, Lily James, Richard Madden, Stellan Skarsgård, Holliday Grainger, Sophie McShera, Derek Jacobi, Helena Bonham Carter, Cinderella and Disney movie fans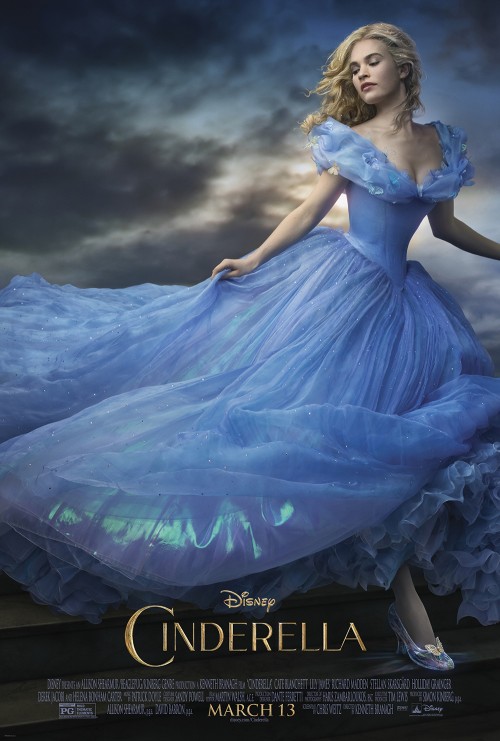 Cinderella (2015) Movie Synopsis
The story of "Cinderella" follows the fortunes of young Ella (Lily James) whose merchant father remarries following the death of her mother. Eager to support her loving father, Ella welcomes her new stepmother (Cate Blanchett) and her daughters Anastasia (Holliday Grainger) and Drisella (Sophie McShera) into the family home.
But, when Ella's father unexpectedly passes away, she finds herself at the mercy of a jealous and cruel new family. Finally relegated to nothing more than a servant girl covered in ashes, and spitefully renamed Cinderella, Ella could easily begin to lose hope.
Yet, despite the cruelty inflicted upon her, Ella is determined to honor her mother's dying words and to "have courage and be kind." She will not give in to despair nor despise those who mistreat her.
And then there is the dashing stranger she meets in the woods. Unaware that he is really a prince, not merely an apprentice at the Palace, Ella finally feels she has met a kindred soul. It appears her fortunes may be about to change when the Palace sends out an open invitation for all maidens to attend a ball, raising Ella's hopes of once again encountering the charming Kit (Richard Madden). Alas, her stepmother forbids her to attend and callously rips apart her dress. But, as in all good fairy tales, help is at hand, and a kindly beggar woman (Helena Bonham Carter) steps forward and – armed with a pumpkin and a few mice – changes Cinderella's life forever.
Cinderella (2015) Viewer Rating: 4.5/5 ****
Cinderella (2015) Movie Review:
A particular guy friend asked me, what is the hype about? Isn't that film "Cinderella"? Don't everyone know the story and know what happen in the end? What's the point of watching it then? I was stunned for a moment, and then I replied, "It's precisely why many people wants to watch it. Because it's Cinderella. And because in every girl's heart, there will be the hope to find her Prince Kit, and the guys? To be able to find the girl who can touch his heart and make him go all out to search for her."
Disney's Cinderella was flawless, almost. While the scenes were touching, I find the start of the story (Ella with her parents) a tad too rushed, especially at the part where she fell ill. I know that wasn't exactly the most important part of the film, but if only it could be longer. Similarly, Ella's fairy godmother's screen time was too short too. I could hardly believe that this kind and witty fairy godmother was the VERY person who killed Sirius in Harry Potter. She's almost unrecognisable!
Instead of the tall and thin, short and plump step sisters she had, Ella's stepsisters felt almost identical in the film. The next best part of the film was perhaps, Ella's stepmother. Her wonderful costumes, her confidence and poise was so overwhelming that you can't help but understand why Ella is getting bullied by her. I like how this film made the role of the stepmother human, not just an evil stepmother, but mother who is using the wrong means and methods to protect herself and her daughters.
What about the Prince? What about Cinderella? I will perhaps let you guys judge for yourself when you catch the film (if you've watched, tell me what you think!) Everyone loves Cinderella's shimmering blue ballgown, even Lily James herself. And Lily James felt like a real Cinderella to me, I was brought to tears at almost every of her crying scenes, and Prince Kit was equally charming in his own way. P.S. I love his dad, the king too!
A remake of the 1950 animated Cinderella film, this film is almost like watching the cartoon come to life 65 years later. If you are a Disney fan, or if you simply love happy endings, it's a great film to watch.
Do You Know?
The lead role was offered to Emma Watson but she declined. She was later cast as Belle in Beauty and the Beast (2016), Disney's live-action remake of Beauty and the Beast (1991).
Cinderella (Lily James) and Drizella (Sophie McShera) both star alongside each other in Downton Abbey (2010) with their roles are reversed: in Downton, McShera plays Daisy, the servant role, while James plays Lady Rose, the aristocrat.
Director Kenneth Branagh and Helena Bonham Carter, who plays Ella's Fairy Godmother, had an affair and dated in the 1990s.
Yes, in case you are wondering, Helena Bonham Carter played Bellatrix Lestrange in Harry Potter, and yes, the director Kenneth Branagh, played Professor Gilderoy Lockhart in Harry Potter and the Chamber of Secrets.
The famous Rococo painting "The Swing", that is pictured in Frozen as Anna dances around the castle, contains a woman losing her shoe as she swings in a garden. This is recreated in a scene in the Cinderella movie.
If you pay attention during the ballroom dance scene, you will notice many of the dresses are designed on the dresses of various Disney princesses. You might be able to spot Belle, Tiana, Aurora, Snow White, and Ariel, if you look carefully enough!
Soundtracks: The song"Sing, Sweet Nightingale" Ella hummed while feeding the animals was also sung by Cinderella while doing her chores in the 1950 animated film. (Check out the cartoon clip here) and Lily James sang her version of "A Dream Is A Wish Your Heart Makes"; Helena Bonham Carter her version of the magic words "Bibbidi-Bobbidi-Boo" in this new film, both songs are made popular in the 1950 animated classic. (Check out the cartoon clip here)
Behind The Scenes and Interviews
Check out Cinderella (2015)Official Website and Facebook Page!
Cinderella (2015) is out in cinemas on 12 March 2015.
xoxo



Facebook | Instagram | Twitter
*Disclosure: No monetary compensation was received for the movie review.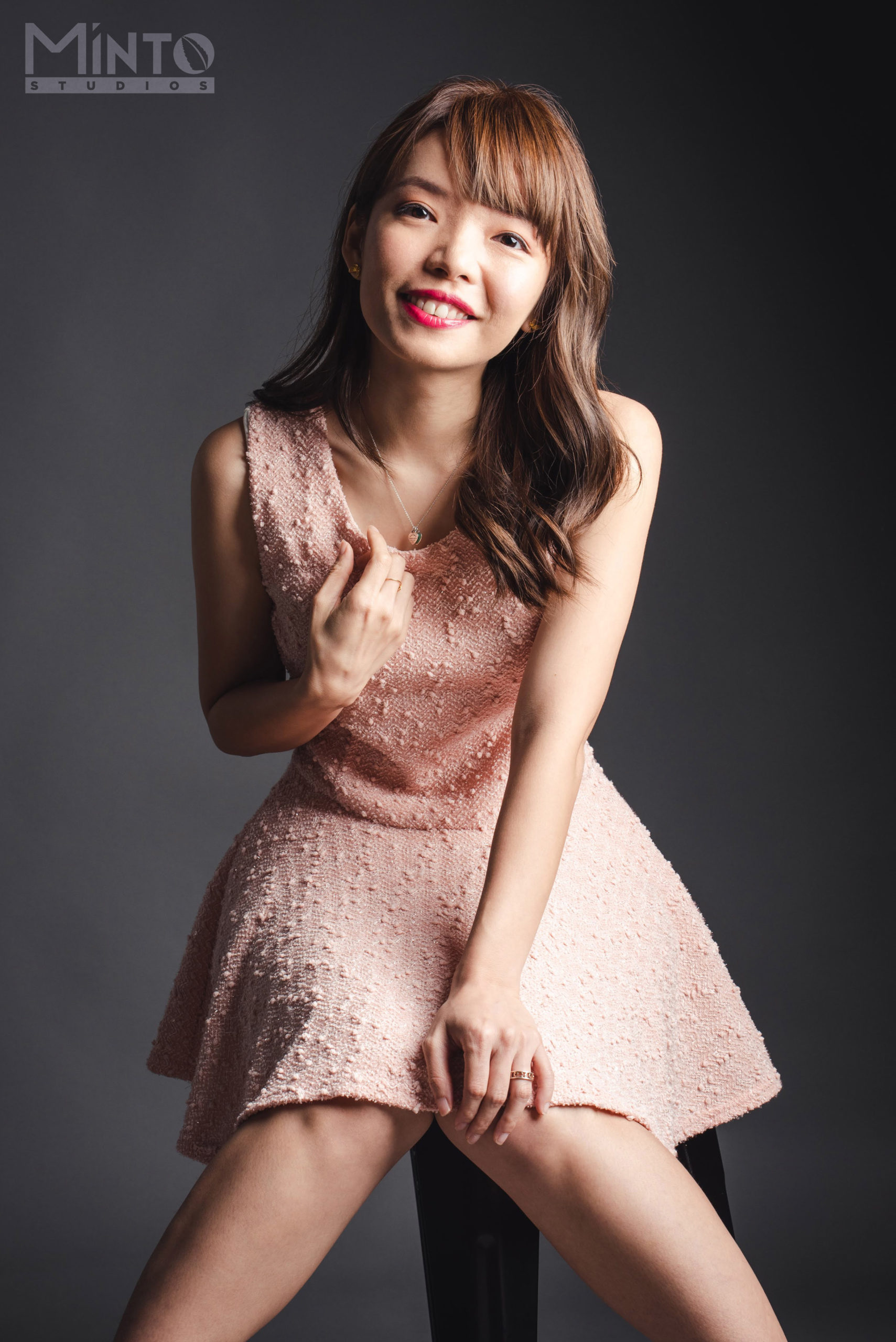 1/2 of #TheEpiphanyDuplet, Tiffany Yong juggles her ABCs – Acting, Blogging and Coaching/Consulting as she is fuelled by passion and drive to succeed.
It is not easy to make a living in Singapore just purely based on Acting, so with Blogging to help her with her online presence, and Coaching kids drama, private tutoring and freelance social media consulting to finance her life, she is currently leading the life most people hope to have: Living the Dream!