Fifty Shades of Grey Movie Review | by tiffanyyong.com
Recommended Audience: Fans of Jamie Dornan, Dakota Johnson, Jennifer Ehle, Luke Grimes, Marcia Gay Harden, Max Martini, Eloise Mumford, Dylan Neal, Rita Ora, Victor Rasuk, Sam Taylor-Johnson, Elle Goulding, Fifty Shades of Grey Novel and Romance movie fans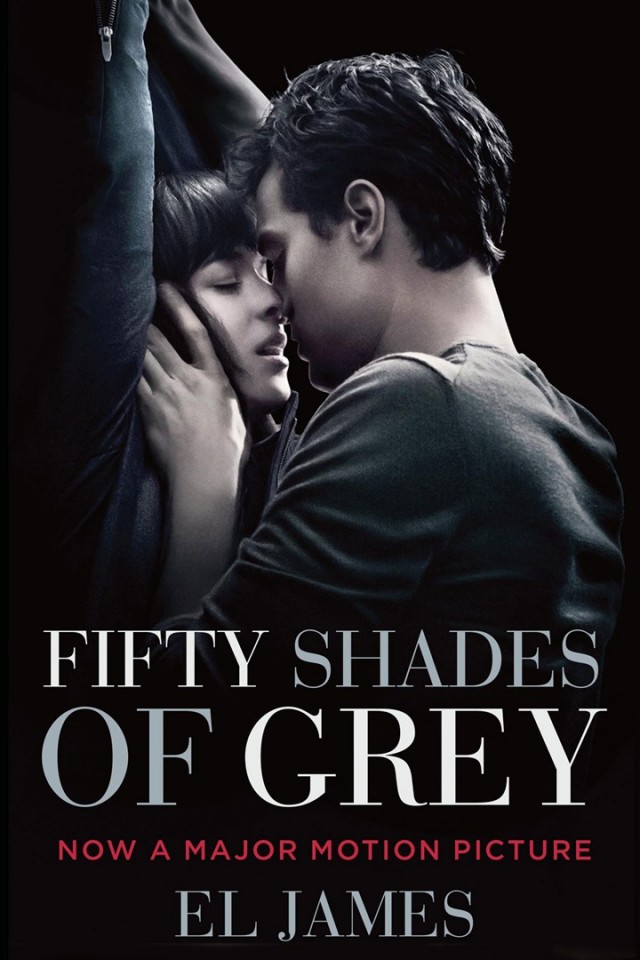 Fifty Shades of Grey Movie Synopsis
When Anastasia Steele, a literature student, goes to interview the wealthy Christian Grey as a favor to her roommate Kate Kavanagh, she encounters a beautiful, brilliant and intimidating man. The innocent and naive Ana starts to realize she wants him. Despite his enigmatic reserve and advice, she finds herself desperate to get close to him. Not able to resist Ana's beauty and independent spirit, Christian Grey admits he wants her too, but on his own terms. Ana hesitates as she discovers the singular tastes of Christian Grey – despite the embellishments of success, his multinational businesses, his vast wealth, and his loving family, Grey is consumed by the need to control everything.
Fifty Shades of Grey Viewer Rating: 3/5 ***
Fifty Shades of Grey Movie Review:
One of the few films where I managed to read the book before watching the film, (Yeap, I only read Hunger Games, Maze Runner and Divergent after watching the films), and by the time the film was out, I have almost forgotten what the story was about.
But of course, there were a few memorable details, i.e. Christian Grey's wealth, controlling attitude, their email & blackberry message correspondences (here, in the film, the Blackberry was replaced with iPhone) and, of course, his peculiar interest.

Despite the extensive media coverage, most people talk about how disappointing the film was. While the ones who expressed their disappointment were the ones who were anticipating plenty of sexual scenes and BDSM content, after-all, the book became popular because of that. On the contrary, I was quite impressed by how Sam Taylor-Johnson, the director managed to express the film in a feminine and artistic way without making it too lewd and lowclass.
I love how Dakota Johnson was able to breathe life into the character Anastasia Steele. Her little actions, her nervous-ness, her boldness, the emotions were all expressed naturally. But it was also this natural acting that brought out the stiffness and slight awkward-ness of Jamie Dornan's Christian Grey. While Jamie Dornan was able to bring out the internal turmoil that Christian Grey has for hiding his secret from Anastasia, he was not able to bring out the confidence.
I won't say this is a total failure like what many reviewed, perhaps it was just slightly below most people's expectation after watching the trailer. At the very least, Elle Goulding's "Love me Like You Do" fits the film very much!
Do You Know?
Jamie Dornan controversially revealed that he wouldn't be doing full frontal nudity for the film stating that in fact, there were signed contracts in place to make sure his penis does not appear in film. It raised concerns for the fans of the book as they feared the film-makers had toned down the explicit and graphic nature of the sexually-charged source material.
Jamie Dornan embarked on a very strict 3-hours-a-day workout routine as soon as he was cast as Christian Grey. Dornan had been an underwear model before and had always been in good shape but he had to step it up as his character Christian Grey is supposed to "be the epitome of male beauty". His diet consisted of drinking protein shakes 5 times a day including one every day at 4:00 AM – he would get up in the middle of the night using an alarm clock, drink the protein shake and then go back to sleep. Dornan felt he did not need to get too big for the role saying "Christian is not a monster, he's not a beast". He instead went for an extremely "ripped" appearance and had to maintain his six-pack abs throughout the shoot by doing hundred of sit-ups and core exercises daily, something Dornan was not a big fan of.
Dakota Johnson and Jamie Dornan filmed the scenes in the red room the last week of the production's shootings. This way they would be more comfortable with each other since they had spent a lot of time together during the rest of the shoot. The final screen test for Dakota Johnson and Jamie Dornan included them re-enacting the first and last chapters of the book.
Jamie Dornan actually does not like shaving at all and usually sports a full beard in his down time. However, while filming the film, Dornan has to shave every single morning to maintain Christian Grey's clean cut appearance. Dornan was glad he at least did not have to shave his chest saying he naturally "did not have a great deal of chest hair".
Remote controlled cameras were utilized for a majority of the sex scenes so the set could be more private for the actors.
When Mr. Grey visits Anna at the hardware store and purchases rope, cable ties and tape, Anna says to him "your are a complete serial killer". He replies "not today". This conversation was not in the book. Jamie Dornan played a serial killer in a TV program called The Fall (2013).
Dakota Johnson did not use a body double for any scene in the film except for the final scene involving being whipped by a belt. A body double was utilized for the whipping scene to avoid any injury or putting any marks on Johnson's body. Cinematographer Seamus McGarvey revealed that he and his team digitally added in shots of visible pubic hair and that it was not real. Dakota Johnson and Jamie Dornan both wore sheer modesty patches, often used in sex scenes, to cover themselves while shooting.
The movie is banned in Kenya due to prolonged and explicit sexual scenes. Anyone who distributes or shows the movie is liable to prosecution. The movie was banned in Nigeria after it's premiere.
Dakota Johnson requested her parents Don Johnson and Melanie Griffith not to see the film. She thought it was inappropriate for them to watch it at the time of the film's release.
The Fifty Shades trilogy was developed from a Twilight (2008) fan fiction series originally titled Master of the Universe and published on fan-fiction websites. It featured characters named after Stephenie Meyer's characters in Twilight, Edward Cullen and Bella Swan.
Behind The Scenes and Interviews
Check out Fifty Shades of Grey Official Website and Facebook Page! The Grey Enterprise Holding website is here too!
Fifty Shades of Grey is out in cinemas on 12 February 2015.
xoxo



Facebook | Instagram | Twitter | YouTube
*Disclosure: No monetary compensation was received for the movie review.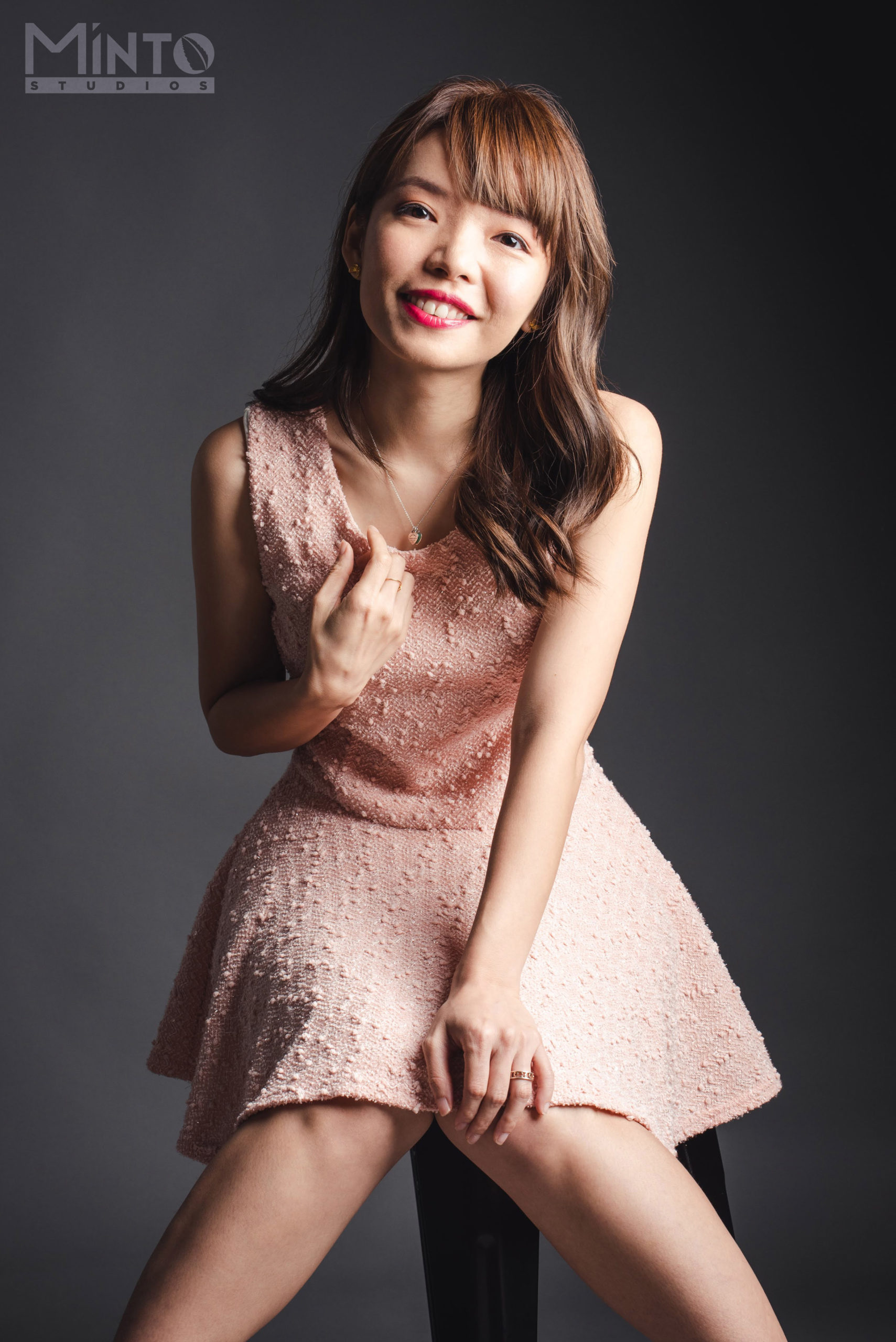 1/2 of #TheEpiphanyDuplet, Tiffany Yong juggles her ABCs – Acting, Blogging and Coaching/Consulting as she is fuelled by passion and drive to succeed.
It is not easy to make a living in Singapore just purely based on Acting, so with Blogging to help her with her online presence, and Coaching kids drama, private tutoring and freelance social media consulting to finance her life, she is currently leading the life most people hope to have: Living the Dream!