Global Bloggers #MigUp in Singapore
with the help of Changi Recommends, of course!
"Hi, I'm XXX, where are you from?"
"Hi, I'm Tiffany Yong from Singapore! Nice to meet you!"
"Oh, Singapore, that's a nice place."
"Yes, it is! Have you been to Singapore?"
"Oh, no, I've heard of that place, but never had the chance to go there."
Does this sound familiar? It happened to me quite a few times when I attended overseas familiarisation trips and conversed with the foreign bloggers and media. Since then, I've been hoping to have the opportunity to show off host these international blogger friends in Singapore.
But what's the likelihood that I will get to meet up with bloggers from five different countries all at once, play host and show them around? Near zero.
But thanks to migme and Changi Recommends, this dream became a reality and I had the opportunity to be involved in their first global #migup in Singapore, and show a group of bloggers from Indonesia (@gastroficionado and @gadgetgaul), the Philippines (@wheninmanila and @antondiaz), South Korea (@kenlumlee), Hong Kong (@carmenlo and @stoneip), Malaysia (@wthmy9982 and @valynlim) around some of Singapore's best and latest tourist spots!
Starting Point: Marina Mandarin
Together with a few other Singapore bloggers (@sochiikamiya, @iamyuking, @thegracetan, @sethluicious and me! @tiffanyyongwt), we met up at Marina Mandarin where the group of global bloggers stayed and had their yummy buffet lunch. As it was their second day in Singapore, some of them were already chatting like good friends!
1. Gardens by the Bay
Our first stop was Gardens by the Bay, a 101 hectares "Garden" opened on 29th June 2012. I was quite embarrassed to admit that although it has been opened for almost 3 years, it was my first time visiting the floral-dom. We were brought around for a exploratory tour (it took us about 1.5-2h), which was of course, insufficient if you wish to stop every few steps to gawk, ogle or even selfie with the beautiful flowers. (And I really want to do that :P)
Supertree Grove: OCBC Skyway
The OCBC Skyway is a 128-metre long walkway with a height of 22-metres that connects two Supertrees at the Supertree Grove. These iconic and uniquely-Singapore trees can be found around the whole of Garden by the Bay, with 12 at the Supertree Grove, and 6 at the Golden and Silver Gardens.

A quick lift up to the "16th storey", those with heights might not like it here. It is extremely windy standing on such a high level (It's rather obvious from our wind-erful hairstyles) and I will say the panoramic view is quite spectacular. This is perhaps one of the few places where you can take #wefies and #selfies with the MBS building, the Singapore Flyer and the Super trees in sight!
I heard that night view will be even more amazing and dazzling with the garden rhapsody of lights bursting across the sky. Although I will love to see the night view, I will leave it for the next time when I visit with the special one. 🙂 For now, I'll make do with this majestic view!
Gone with the Wind! Oh ya, there's also a bistro at the 50 metre Supertree top!
Cloud Forest
Upon entering the cooling conservatory, the first thing you will see is the world's tallest indoor waterfall, and a welcoming blast of mist, very different from the warm outdoor garden.
We took the lift up to the top of the 35 metre tall "mountain" and then slowly walk down the trail, appreciating the lush vegetation which showcases  plant life from tropical highlands up to 2,000-metres above sea level.
Flower Dome
The Flower Dome is my favourite spot in the whole of Garden by the Bay. The floral display changes according to the festive season and themes, so this is somewhere you can come back and be surprised every time!
Of course, the theme for the Flower Dome is the Chinese New Year for the Year of Goat. I was amazed by the creative way the garden make use of flowers and plants to bring out the festive mood! (Yes, that's Chrysanthemum goats behind me!)
So impressed by the goat made from wood carving. I can totally see why this is a place people will want to visit every few months when there's a different theme. Once it's gone, you might not see it again! Besides that, the Flower Dome replicates the cool-dry climate of Mediterranean regions like South Africa, California and parts of Spain and Italy. It also showcases the adaptations of plants to arid environment.
Gardens by the Bay
Opening Hours: Outdoor Gardens: 5am – 2am | Outdoor Gardens Audio Tour: 9.45am – 5.45pm (Mon*-Fri) / 9.45am – 4.45pm (Weekends, Eve and Public Holiday) | Conservatories: 9am – 9pm (last admission at 8.30pm) | OCBC Skyway: 9am – 9pm (last admission at 8.30pm)
Entrance Fee: Outdoor Gardens: Free Admission | Outdoor Gardents Audio Tour: $3-$8 | Conservatories: $8-$28 (last ticket sale at 8pm) | OCBC Skyway: $3-$5 (last ticket sale at 8pm)
Daily Shuttle Service: 9.45am – 5.45pm | $2 for 2 rides, valid for up to 30 days.
Service begins at 12.30pm every first Monday of the month
Address:18 Marina Gardens Drive, Singapore 018953
Tel: +65 6420 6848
Photo-worthy Spot: ***** | Heritage/Historical Value: *** | Highly Recommended!
2. Marina Bay Sands (SkyPark)

Ok, I had to admit that the SkyPark observation deck was a place that I've brought some of my friends to… level 1, and some of them were deterred by the need for entrance fee. As you can see, the view from the 57th floor is quite…. hazy? and windy! If you are hoping to do the famous infinity pool selfie, you got to book a room at MBS as it's only accessible to hotel guests.
I will strongly advise people who are interested to take visit the observation deck to call ahead to ensure that it is open during the time/ date you wish to visit as the area might be closed for private events.
P.S. Besides the view, you might want to hang out or visit one of the restaurants and bars, if not, just spend your time window shopping at Shoppes @ Marina Bay Sands. 😛
The Cheese & Chocolate Bar | KU DÉ TA | Sky on 57 | Infinity Alfresco Cafe
Marina Bay Sands SkyPark
Opening Hours: 9.30am – 7pm
Entrance Fee: Toddlers (2 and below): Free | Children (2- 12 years) – $17 | Adult – $23 | Senior Citizens (65 years and above) – $20
Address:10 Bayfront Avenue, Singapore 018956
Tel: +65 6688 8826
Photo-worthy Spot: ** | Heritage/Historical Value: ** | Recommended.
Dinner @ Carnivore Restaurant
For the third time of the day, I visited a place for the first time (It's an irony when I'm supposed to help show around, but well, this shows that Singapore has too many places to explore!) I was almost "Hangrish" (Hungry + Angry) by the time we arrived at Carnivore – a restaurant famous for their delicious Brazilian Churrasco (Brazilian Barbecue Meats). I was so grateful that it was a buffet, and we could dive straight into the salad bar.
I was actually quite worried, as I'm more of an Omnivore + Herbivore than a Carnivore, and I've been to restaurants which served raw salads and two to three cold dishes, which means there's less choices for me. But at Carnivore, the variety on the salad bar (of more than 15 hot and cold salads, appetisers and dishes) was enough to satisfy my little stomach. I took a mouthful portion of almost everything (except the beef) and I was especially impressed with their Feijoada, the Brazilian national dish.
Quick Tips:

1. Take it All, Reject Not: Have a taste of all the meats, it's a thumbs-up + must-try for all the meats unless you are watching your weight (like me), then look out for the bacon-wrapped meats which will test your resistance against temptation.
2. Personal Favourite: Grilled Fish Fillet as it was surprising tender on the inside, savoury with a slight crisp on the outside, something that I will return for. P.S. The lamb leg was tenderlicious and doesn't have the game smell!
3. Beef lovers' haven: I'm not a beef-eater, but so far, I've yet to hear a single complain about their tender cuts. After all, the beef are all grilled solely with Rock Salt, bringing out their natural freshness and flavour. You can tell the chef how well-done you want your beef, the meat size, and you will get them in an instant with a snap of fingers!
4. MUST-TRY: The Grilled Honey Pineapple might appear normal (as in just like a normal pineapple), but it is an absolute must-have as an in-between dish to wash your palette and maybe make some more space for more cuts!
Besides that, do try out Carnivore's special homemade sauces available at the salad bar to go with the meat! You might be surprised by the difference in flavour!
5. IF YOU DARE: Try the nibble size grilled chicken heart, which taste a bit like pork liver if you've tried that before.
P.S. Put out the red disc if you are full and want to stop the meat from coming to tempt you.
Carnivore Brazilian Churrascaria  (Facebook)
Opening Hours: 9am – 5pm
Buffet Price:
Buffet Lunch: 12.00pm to 3.00pm  |  Buffet Dinner: 6.00pm to 11.00pm
$34++ per adult / $15++ per child  |  $49++ per adult / $20++ per child
Complimentary for children under the age of five*
Address: 2 Bayfront Avenue, #01-80 The Shoppes at Marina Bay Sands, Singapore 018972
Tel: 6688 7429
Photo-worthy Food: *** | Quality: **** |Recommended.
3. Free & Easy aka Shopping Time
After our dinner, some of the bloggers wanted to continue their shopping spree while the rest decided to head back to Marina Mandarin. I was surprised when Stone from Hong Kong asked me for the nearest supermarket. I second-guess that he wanted to buy some of the local seasoning back (because that was the stuff I bought for my foreign friends when I went to visit or when they come to visit!) and I was right! I brought him to Plaza Singapura's (Dhoby Ghaut) Cold Storage and to my surprise, besides the Bak Ku Teh seasonings, he wiped out the whole collection of laksa instant noodles!
There after, Yuki took over and went to meet up with Angeline (@wheninmanila) from Philippines and Carmen (@carmenlo) from Hong Kong who want doing their last shopping spree at ION Orchard's Sephora!
Want Unlimited Internet Excess without getting a local SIM Card?
Before I end my post, I thought I will throw in something that I didn't receive, but the other global bloggers did. It's this awesome Wi-Fi router provided by Changi Recommends. Whenever I go overseas, the first thing on my mind is the need to get a local SIM card with data usage so that I can do my check-ins and social media posts. This is a hassle when some countries don't provide the SIM card cutting service for my iPhone 5S. So with this wifi router rental service, the international bloggers were able to do live updates on their social media accounts!
P.S. This service is available for travellers visiting Singapore, as well as Singaporeans travelling to selected countries. To know more, visit the Changi Recommends site now!
Envious? Join Us!
It is amazing how the world has transformed so much with the help of technology. With all these new social media network like Migme, the world has shrunk even more and meeting up with friends from all around the world is made safer.
If you are still wondering what's mig.me, go check it out yourself by clicking here! Through this network, you can make friends globally (predominantly South East Asia and Middle Eastern for now), play games or even chat with some celebrities!
Can you imagine travelling around to meet up with everyone in different countries everyone frequently? If you are a blogger and wish to be part of this global #migup in future, just create an account with mig.me and fill up this web form. Alternatively, you can also email editorial@mig.me if you have any queries!
P.S. Remember to add me and say hi, ok?
Facebook: @migmeHQ | Twitter: @migmeHQ | Instagram: @migmeHQ | Google+: +migmeHQ | Youtube: migmeHQ | Pinterest: migmeHQ
xoxo



Facebook | Instagram | Twitter
*Disclosure: Note that the currency stated here is in Singapore Dollars (SGD). Event invitation from mig.me. Please be rest assured that even though the products and services were sponsored, it does not have any bearing on the content of this post. Opinions stated are genuine and honest. Also note that all sources, information, content, links are valid to change at any time.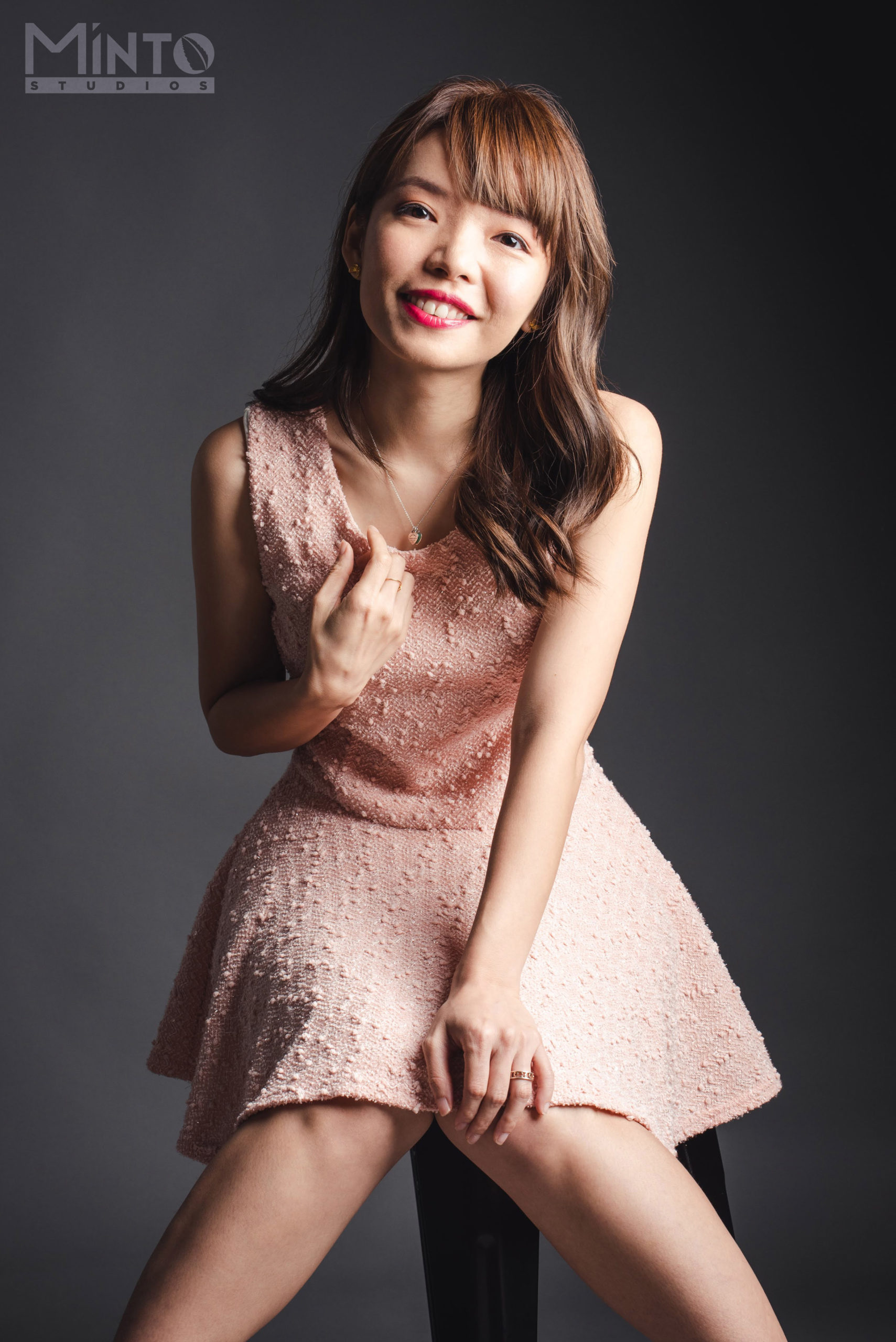 1/2 of #TheEpiphanyDuplet, Tiffany Yong juggles her ABCs – Acting, Blogging and Coaching/Consulting as she is fuelled by passion and drive to succeed.
It is not easy to make a living in Singapore just purely based on Acting, so with Blogging to help her with her online presence, and Coaching kids drama, private tutoring and freelance social media consulting to finance her life, she is currently leading the life most people hope to have: Living the Dream!