SG Care and Share Day 2015 Commercial
This Singapore Care and Share Day 2015 Commercial is probably one of the more meaningful commercials I've done! Haha, it's second to my all-time favourite Changi Airport Horoscope Commercial. Before I share my filming experience, here's the short clip that was aired on the SG Care and Share Day 2015.
This is the extended version of the promotional video that leads up to the SG Care and Share Day on 25th January 2015, an inaugural volunteer event in the SG50 calendar that serves to kick-start a positive experience for volunteers, beneficiaries and voluntary welfare organisations. It is an initiative by the Community Chest and MediaCorp.
Behind The Scenes: Prequel?
In case you find the male lead familiar, YES, he's Yoro Tan, the "Boyfriend" in my Changi Airport (Scorpio) Horoscope Commercial that I filmed last June. I thought the SG Care and Share Video is somehow like the prequel to the Changi Commercial: How I Met My Dream Girl (through volunteering). But somehow, the dream girl seems to become a shopaholic in the video huh? >.< Oh well, let's focus on this instead of that!
The Dance
As you can see in the video, the whole video revolves around the relationship between the volunteer (Yoro) and Grandma Chew (Lily), who is supposedly good at ballroom dancing when she was young.

However, Aunt Lily do not know how to dance in real life, so both of them had to spend a day learning how to do basic ballroom dancing from the experts.
The crew spent a lot of time perfecting the dancing scenes. For every dance both of them had, there was a meaning to it. The first was a help Yoro needed, and slowly, it became a time when Grandma Chew felt younger and cheerful, reminiscing the times when she could dance. The next dance was the affirmation Yoro needed to ask his dream girl out.
The Dream Girl?
Being someone's dream girl (be it real life or on-screen) was the last thing on my mind. I was surprised when I was given this role. Me? Dream girl? My impression of dream girl has long nice hair and a very sweet smile, definitely not a "Tiffany Yong" style.
But of course, who doesn't want to be someone's dream girl? It was a very interesting experience taking supposedly-stalker photos in uniform. I had to look natural yet pretty, my eyes had to be looking at certain point and I am not supposed to smile. So when Grandma Chew saw the photos, she was surprised that she knew this "dream girl" of his.
The Surprise
This final dance was somehow a surprise Grandma Chew planned (or is it a coincidence?) as she knew that the other student volunteers were coming too. I should call her Matchmaker Chew now, as she was so happy when the volunteers came to visit. I thought Yoro nailed that "surprised" look, when he saw his "dream girl", Esther appearing. Why did I feel so? Because that was the exact feeling (or look) I had many years back when I bumped into my Primary School crush on a school excursion!
It's REALLY REALLY awkward doing this scene, the classic wind-blowing hair entrance to give the "OMG, it's my crush" feeling, because my hair simply couldn't "fly" nicely, the crew was flapping it with cardboard, and it went either too much or too little, and I had to give the slow-mo-blink-eyes-and-smile look. I was cringing inwardly and outwardly when I watched the playback, maybe because it's me being the dream girl and I couldn't visualize myself as a dream girl. Yes, confidence level ZERO.
Know what made my confidence went form zero to negative? Yes, that stubborn blemish below my eyes. Argh! Dream girls on TV DON'T GET PIMPLES.
So, this is a story that depicts volunteerism with a twist – that sometimes, in life, we all need a helping hand (see all the close-ups on the 'helping' hands?). I really like how the whole video was edited out!
THAT Awkward Blemish That Spoilt Everything
If you've noticed the date on the slate-board earlier, you would have noticed that the filming took place on the last day of 2014. That was the period of time when I encountered a few personal and work problems all within that week. (Remember my Nearly Third Party article?)

I was very happy to end the year of 2014 doing something meaningful (and positive), but the only regret I had for this film was the imperfection in my skin. I had an outbreak just 2 days before the filming, and despite trying to go for a facial, my super big blemish still couldn't heal in time. I was really angry with myself then, but luckily, the director was really patient and spent some time trying to angle the camera such that the visibility of the pimples won't be so obvious.
How I wish I could find a PERMANENT Solution to my skin problems! Frustration level 100
Special Thanks to:
Here's the cast for the SG Care & Share Day 2015 Video: (from left) Yoro Tan Yuan Chong, Phyllis Serene Tan, Aunty Lily and me!
Jeffrey Lee, the makeup artist who had to spend so much time concealing my pimples! Thanks for the skincare tips and telling me why my skin is breaking out after every filming project!

With the patient and funny director, Daniel Yam. I was semi-fangirl-ing when I told him how I used the viral video "Gift 禮物" he made to help me cry in my previous Music Video filming.
*Also, many thanks to Yu Ling and the production team whom made this film possible, I lost a lot of the Behind The Scenes photos that I took of the crew, so I can only credit them via this little speech! Muacks, love you all!
Hope this article has provided you with some insights on what goes on behind the scenes! To find out more about the SG Care & Share Day 2015 event, visit http://www.sgcareandshareday.sg/
xoxo



Facebook | Instagram | Twitter | YouTube
About:
1. Community Chest was founded in 1983 to raise funds for Singapore's many social service organisations so they can focus on their primary responsibility of caring for and serving the needy. Community Chest raises funds on a yearly basis to meet the needs of the critical social service programmes. Community Chest ensures that fund-raising and other operating costs are kept to a minimum.
For Financial Year 2014, Community Chest is supporting 226 social service programmes to help over 300,000* beneficiaries. These programmes require about $92.9m of community funding, which will help provide critical and essential services to help:
· Children with special needs to reach potential | · Adults with disabilities to integrate into society
· Relationships of families in difficulty to stay strong | · Elderly to age graciously in the community
*including direct service users, caregivers and public education outreach
2. MediaCorp is Singapore's leading media company with the most complete range of platforms, spanning television, radio, newspapers, magazines, movies, digital and out-of-home media. MediaCorp Cares is MediaCorp's Corporate Social Responsibility programme which brings communities together to change lives. It also helps to raise funds for these organisations through Community Chest. Each year, MediaCorp produces a television charity show, President's Star Charity, raising millions of dollars to the charities nominated by the President of Singapore.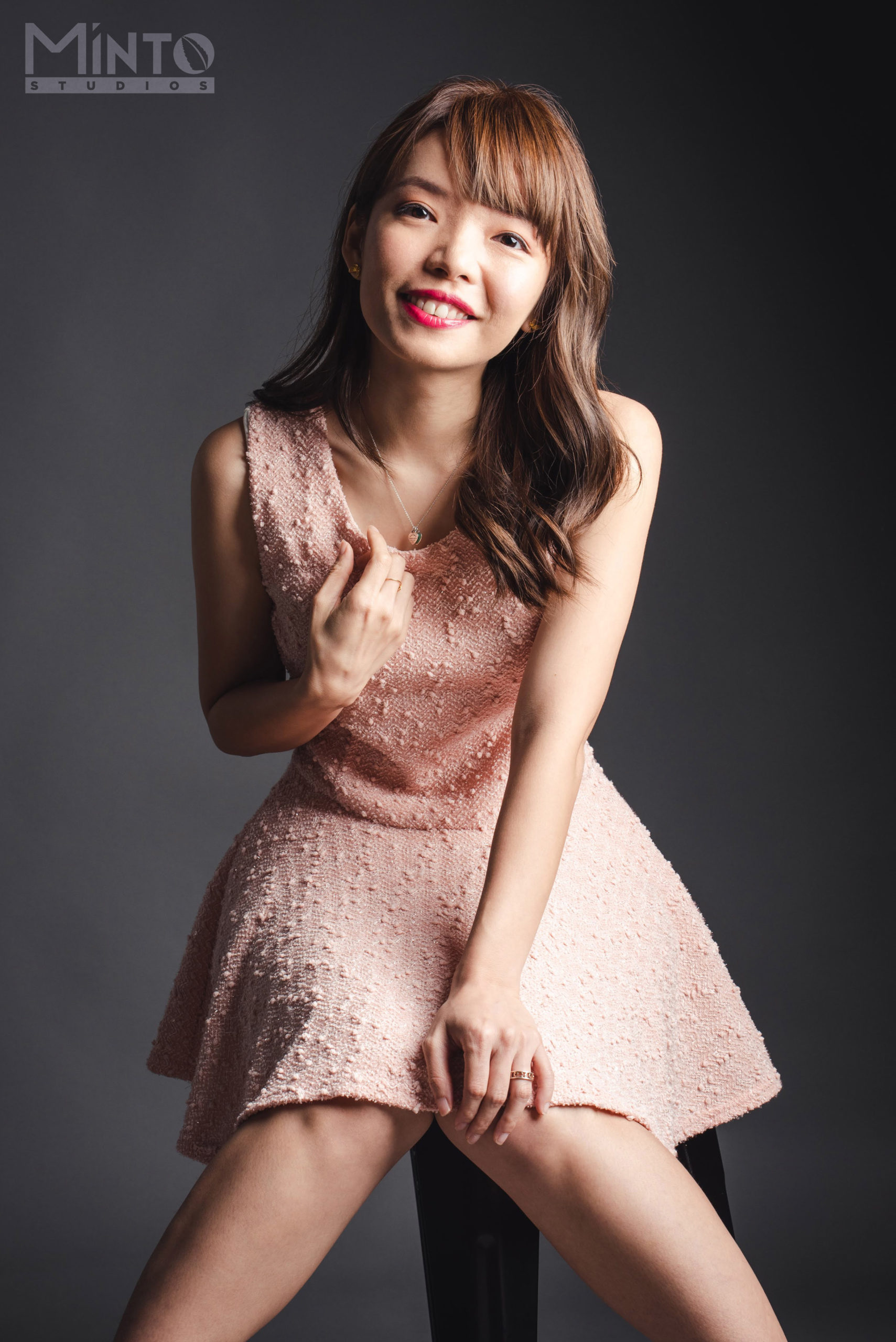 1/2 of #TheEpiphanyDuplet, Tiffany Yong juggles her ABCs – Acting, Blogging and Coaching/Consulting as she is fuelled by passion and drive to succeed.
It is not easy to make a living in Singapore just purely based on Acting, so with Blogging to help her with her online presence, and Coaching kids drama, private tutoring and freelance social media consulting to finance her life, she is currently leading the life most people hope to have: Living the Dream!