This particular trip to Shunji Matsuo was quite special as I went down with Juliana (from http://ilovebunny.net) to get our Pre-Wedding hair done for her big day (She's the bride and I'm the maid-of-honour!). Unlike the past where people get their hair done one night before and couldn't sleep the whole night (that's what happened to my cousin!), this time we had our hair done 10 days in advance instead!
As both of us are sponsored by Shunji Matsuo, we frequent the salon often and each has a stylist we trust. Both William and Fannie understand the condition of our hair, and according to Juliana, we should fix our hair salon treatment (especially for big occasions like wedding!) approximately 1-2 weeks before your big day. If you book the appointment too late, then you won't have any time to fix anything if things go wrong.
P.S. This Shunji Hair treatment was done on 19th of November, exactly 10 days from Juliana's wedding, and for those who have been following my articles, it was also the day where I decided to stop using Black Paint. And as you can see, the breakout was so bad that make-up and Juliana's beauty camera couldn't fully conceal the acnes.
I decided not to photoshop these images so that you guys can see how bad it was. Yes, I had makeup on. But ok, I'm actually supposed show you the hair dyeing process. 😛
My hair roots are dyed first, and after a while, the dye is applied on the middle portion of the hair so that there's a gradual change in the colour instead of two colours.
As my hair had undergone treatment and Cosme Cream Japanese Straightening some time back, the whole treatment was faster than Juliana's, who was colouring her whole head.
I decided to hang around and accompany her while working on my laptop. It's really convenient as Shunji Matsuo provides WiFi for their customers too. I get a cushion block so that I can sit and work on the chair directly.
Let's take a photo before she's done! P.S. Beauty mode concealed my pimples! Oh should I say, I was angling my head towards the side with less pimples…
Who am I imitating? #MickeyMouse
#Bobbliana's Happily Ever After Wedding
Here's some photos from Kwang, Juliana's Wedding Photographer and some photos taken on my iPhone.
Princess Belle with her other Princess bridesmaid.
Juliana has her hair coloured by William into a unique green shade much to her husband's dismay. It was strategically planned by William, and the colour green soon melted away over the following few days to leave a rich warm brown shade, just like Belle from Disney's Beauty and the Beast. (Click here to check out her Bridal Beauty Log)
Some people wondered why I did not do any curling or hairdo for her wedding. I dislike having a lot of hair spray on my hair as it takes me really long to get the spray out, so having natural flowy hair is good enough!
The dresses were specially custom-made by Juliana at Love Potion Singapore to fit our body shapes. We all love the dress so much that we couldn't stop taking photos!
I requested for the toga-design so cover the birth-mark that I had at the back. But the rest of the pretty princesses had their dress made according to the original design.
I love how the colour of my hair complements with the whole dress without looking odd.
If you are wondering why was my bangs so long, Fannie said the short bangs would make my face look really rounder.
The brown hair was seamlessly beautiful and there weren't any noticeable transitions between the newly dyed hair and brown hair. Thanks Fannie for the simple yet beautiful hair! 🙂
SHUNJI MATSUO HAIR STUDIO
Quote 'Tiffany Yong' to receive 10% off any chemical service by international director stylist: Fannie
Ngee Ann City aka Takashimaya
Tower B #05-23, 391 Orchard Road, Singapore 238872
Tel: (+65) 6238 1522/1514
Website: http://www.shunjimatsuo.com.sg/
Facebook Page: Shunji Matsuo Hair Studio
BUSINESS HOURS
Mon – Sat: 10:00 – 19:30 (last appointment)
Sun: 10:00 – 17:30 (last appointment)
xoxo



Facebook | Instagram | Twitter
Disclaimer: Please be rest assured that even though the products and services were sponsored, it does not have any bearing on the content of this post. Opinions stated are genuine and honest. Also note that all sources, information, content, links are valid to change at any time.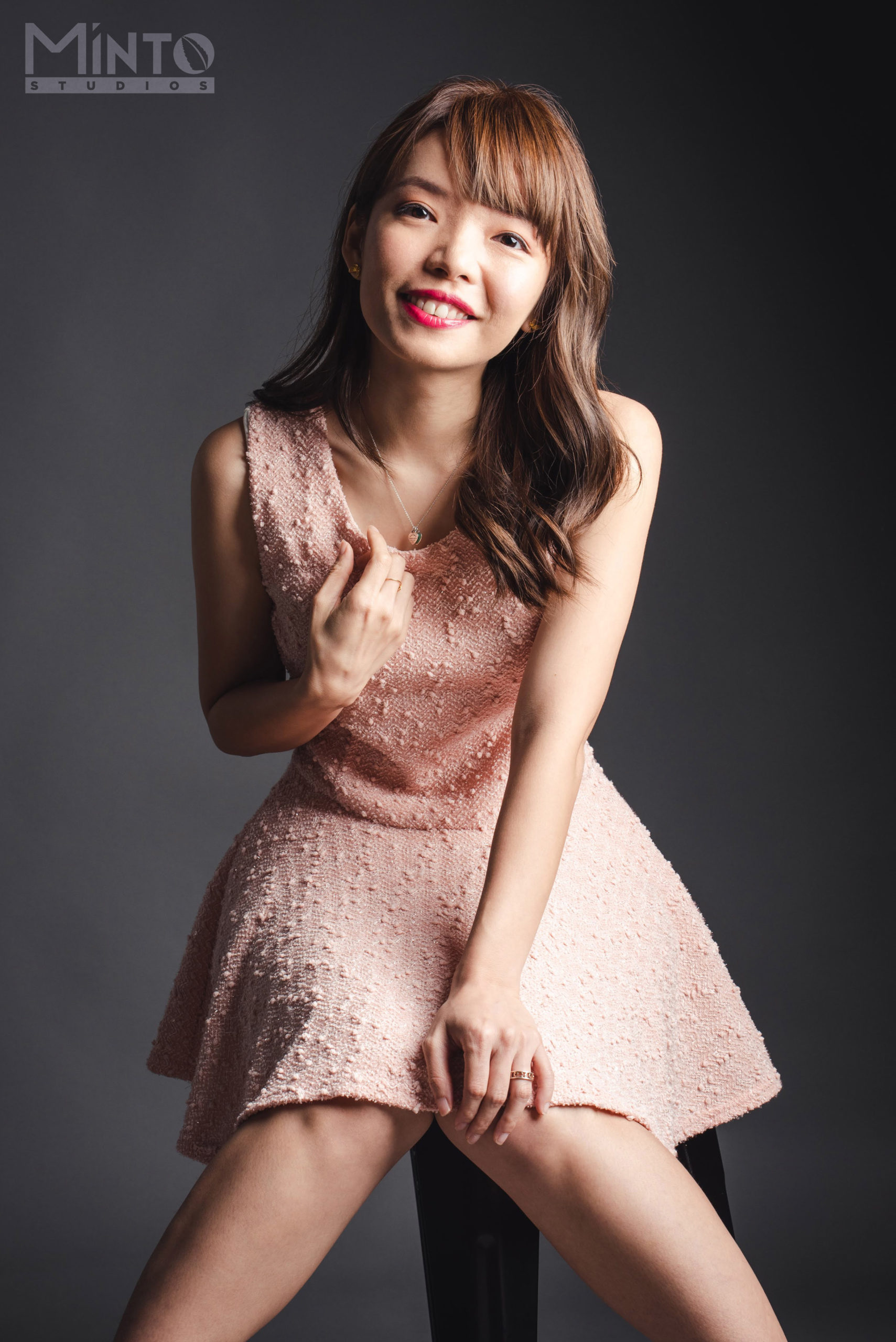 1/2 of #TheEpiphanyDuplet, Tiffany Yong juggles her ABCs – Acting, Blogging and Coaching/Consulting as she is fuelled by passion and drive to succeed.
It is not easy to make a living in Singapore just purely based on Acting, so with Blogging to help her with her online presence, and Coaching kids drama, private tutoring and freelance social media consulting to finance her life, she is currently leading the life most people hope to have: Living the Dream!