Wayang Boy (戏曲小子) Movie Review | by tiffanyyong.com
Recommended Audience: Fans of Denzyl Yashasvi Dharma, Loh Ren Jie, Tan Wei Tian, Law Kar Ying, Michelle Yim, Chua Enlai, Chantel Liu, Kym Ng, Chen Tian Wen, Bobby Tonelli, Suhaimi Yusof, local films comedy movie and Chinese Opera fans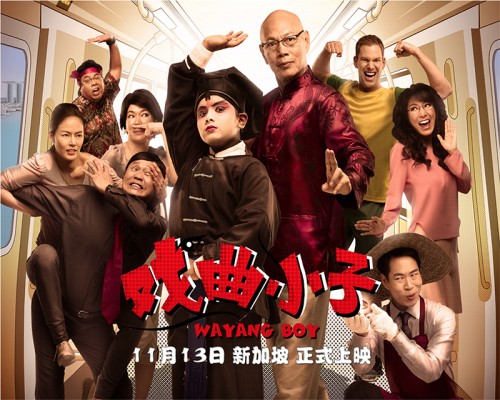 Wayang Boy (戏曲小子) Movie Synopsis
Wayang Boy is a family comedy about Singaporeans living amidst the influx of foreign immigrants. Caught in all the hoo-ha is an Indian boy…Raja.
Raja is new in Singapore and he was brought to Singapore by his Chinese stepmother Emma after his father married her. On his first day of school, Raja is branded 'a foreign talent' by the class bully, Xavier. The two promptly get into a fight, dragging classmate Shi Han, into the mess.


As punishment, the principal lays an ultimatum: join the Chinese Opera troupe, or face a month in detention. Queen Elizabeth is visiting the school in three weeks and the principal wants to impress her with a multi-racial Chinese Opera performance…
Through the mayhem of the children's multi-racial wayang performance, everyone learns anew the meaning of living together as one united people, regardless of race, language or religion.
Wayang Boy (戏曲小子) Viewer Rating: 3.5/5 ***
Wayang Boy (戏曲小子) Movie Review:
Seriously, I wasn't really looking forward to watch this film, just because it's about Chinese Opera and like how the principal (Chua En Lai) reacted, Chinese Opera isn't really the "in" thing nowadays. The last Chinese Opera related film I remember watching was A Stage of Turbulence (刀马旦) in 1995 by Vivian Chow and Sunny Chan, when I was just 7 year old, and it was because the main leads were gorgeous and their love was admirable. I never got to complete watching the whole drama either, as my mum terminated the Starhub Cable back then. (so nostalgic!)
So, I was quite wrong when I thought it will be full of Cantonese Opera. The film was more about overcoming the stigma with foreign talents, and the use of Chinese Opera as a medium was oddly suitable. The final performance by the kids was impressive. Well, I think they had great teachers on set!
The director had chosen a great cast. The three musketeers had pretty good chemistry together, while Raja plays the protagonist, Xavier the antagonist, Shi Han, the supposedly "calefare" of the film actually snatched the limelight (or my attention) from the two with her hilarious (typically-Singaporean) lines. She's the good and the bad, something that I didn't expect but was pleasantly surprised.
I still remember Michelle Yim for her (antagonist) role in Moonlight Resonance (溏心風暴之家好月圓) and this role was a nice change. However, somehow, I felt that her role was being cut off and under-developed (Hinting the director for a drama version instead?). It is heartwarming to see Law Kar Ying back to his opera days, and getting him to be a semi-comedic teacher is actually very satisfying (We leave the exaggerated parts to mushroom-lover Chua En Lai).
Of course, despite the praises, why are there marks deducted? The CGI (the night sky in Raja's house and the last mass student scene) really make me and my friends want to Facepalm. When most of the actors used their own voice, it becomes very obvious when there's any sort of voice dubbing. The guy acting as Shi Han's brother, or Kym Ng's son's china chinese accent did not fit in with Kym and Johnny Ng's chinese accent.
I will say Wayang Boy does not go in depth into Chinese Opera (as compared to Wa is for Wayang). But do not be conned by the synopsis or any reviews that says it's a comedy. Besides the humour-filled storyline, Wayang Boy is also a heartwarming and touching film that left me with swollen eyes till the next day (from crying of course!). Film or drama enthusiasts will most probably be able to guess the ending right from the start, but still, the film had managed to touch everyone's hearts (I heard sniffing from the audience too, so it's not just me!). If you are wondering which exact touching part I'm referring to… Sorry, go get your tickets and watch it yourself!
Do You Know?
The original meaning of Wayang mean theatre or Chinese opera performance on stage, but in Singapore's/ local context, "Wayang" has a negative aspect, referring to a person who pretends to be hardworking, or a nice guy, in front of others.
Wayang Boy is the feature-length extension of the 40-minute film Wa Is For Wayang (2011), which screened at the Singapore Discovery Centre from October 2011 to early November.
The director Raymond Tan, was blown away by Denzyl's audition in 2010 when the boy was only seven years old.
Tan says: "He recited a few verses of Martin Luther King's famed speech, I Have A Dream. He not only memorised the speech, but also put in emotions. He tried to emote as King did in a YouTube clip he had watched."
Denzyl underwent training for about three months before shooting the movie last month.
Denzyl has already nabbed another acting assignment, a role in a Chinese movie to be shot in Beijing. He is likely to fly over for filming later this year.
Behind The Scenes and Interviews
Check out Wayang Boy (戏曲小子)Official MM2 Website and Wa is for Wayang Facebook Page!
Wayang Boy (戏曲小子) is out in cinemas on 13 November 2014.
xoxo



Facebook | Instagram | Twitter
*Disclosure: No monetary compensation was received for the movie review.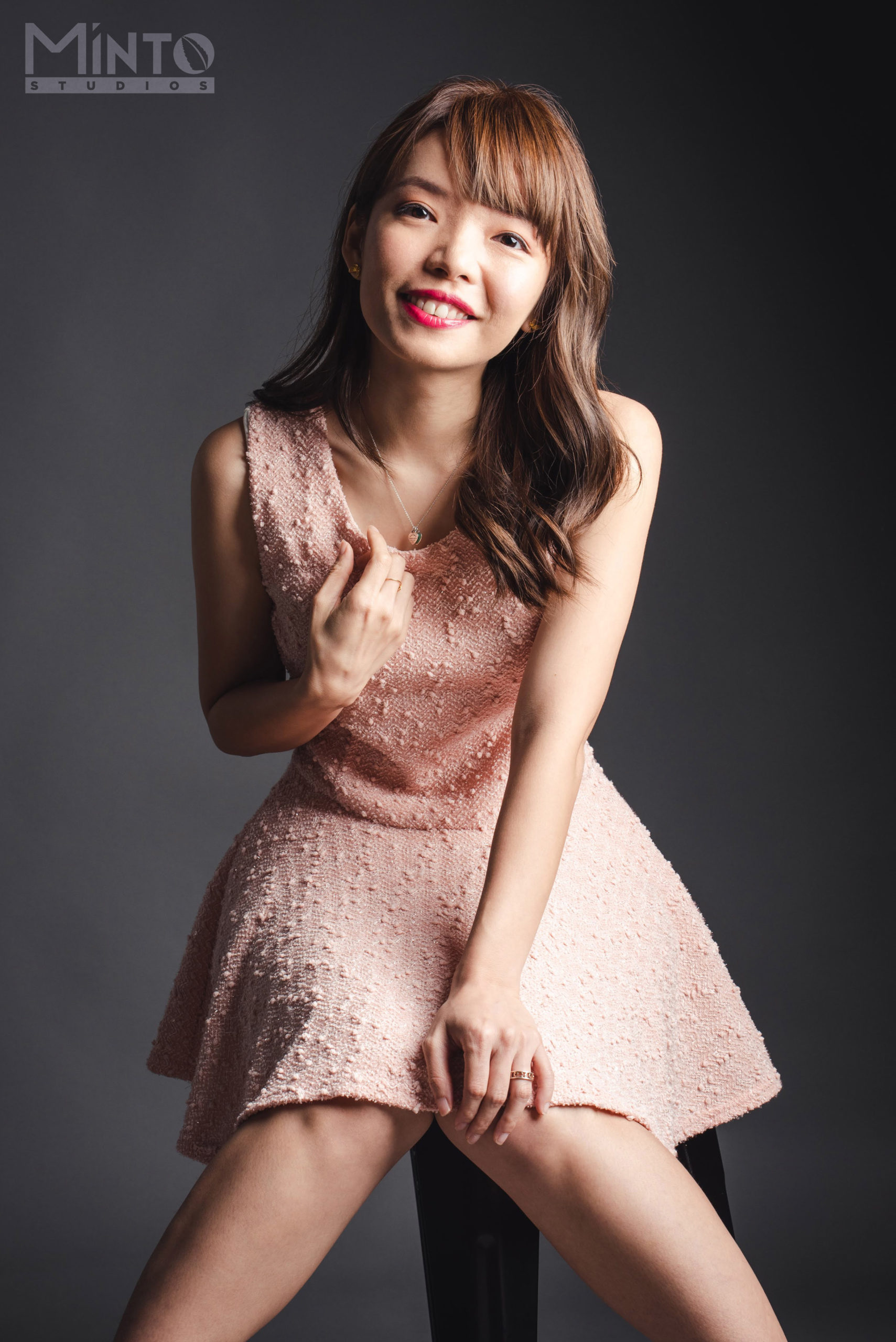 1/2 of #TheEpiphanyDuplet, Tiffany Yong juggles her ABCs – Acting, Blogging and Coaching/Consulting as she is fuelled by passion and drive to succeed.
It is not easy to make a living in Singapore just purely based on Acting, so with Blogging to help her with her online presence, and Coaching kids drama, private tutoring and freelance social media consulting to finance her life, she is currently leading the life most people hope to have: Living the Dream!