The winner of the first challenge is Daddy M from Wacky Duo! Congrats! Now, I am now on Part 2 of the Challenge aka The Savvy Shopper! If you are wondering what my competitors peers are writing, feel free to visit the Dulux Singapore Facebook Page to follow our journeys! (Mui Wee… I'm the last ONE! :()
Tiffany's Guide to Savvy Shopping: Your Dulux Product Guide
What Kind of Dulux Paint To Use? I think I'm actually the last person people will ask for advice regarding paint, since I'm neither married to own a HDB flat nor do I have any pesky adorable kids.
But just for this challenge (and of course for my beloved faithful readers *wink), I've done all my necessary research on ALL the Dulux Paint products. So call me the DULUX expert NOW!
If you are thinking, "Yeah yeah, Prof Tiffany, so how can I trust your expertise and WHAT can you advise then?"
Well fret not, all my knowledge imparted to me are in this ->place (see below)


Click on the Products tab and ta-dah, the Dulux Genie is here to help!
Dulux Wash & Wear
The experts recommended me the Dulux Wash & Wear, as it is especially good for families with kids and pets at home? But what if we DON'T Have either of them in the house? Well, I've NEVER dared to do any vandalising as my mum has been the parent ruling her kids with an iron hand, so it's rather difficult for me to imagine having my home's walls being in the state as the video below!
So, Dulux Wash & Wear with new KidProof Technology™ effectively repels tough stains. Rather than absorbing into the paint, most liquids form beads on the surface. The advance technology prevent stains from deeply penetrating into the paint film so spills and marks can be easily wiped away.
Coverage
≈ 13 m²/L (Click here to see how to calculate)
Drying time
2 – 4 hours
Special Features:
KidProof Technology™, repels tough stain
Washable & easy cleaning
Colourguard technology, keeps colours looking fresh longer
Low odour, even when freshly painted
Environmentally preferred paint (Singapore GreenLabel certified)
Where Should You "KidProof"?
Playrooms | Dining Room | Kids' Room | Kitchens
Things to Note:

1. Dulux Wash & Wear with KidProof Technology™ removes most household stains by wiping with a wet cloth and detergent.
2. Dulux Wash & Wear which is formulated with KidProof Technology™ resists & repels most liquids stains, e.g. water, soft drinks, fruit juices, dark soy sauce, tomato sauce, chili sauce, yoghurt, ice-cream and stains like: chalk, fluorescent pen, dust and mud.
3. Some stains will only be partially removed by Dulux Wash & Wear with KidProof Technology™, stains such as colour pencil, crayon, tyre mark, furniture mark, marker pen, newspaper marks, black tea, coffee, ball pen will remain challenging for complete removal.
4. Optimal stain removal performance of Dulux Wash & Wear is also subject to compliance with Dulux Wash & Wear's paint application system which includes priming with an appropriate Dulux sealer and overcoat with two coats of Dulux Wash & Wear.
5. Staining on the walls should be removed and wiped clean immediately.
6. The design of Dulux Wash & Wear with KidProof Technology™ will delay the penetration of stains into the paint film, which enhances ease of cleaning.
7. However, prolonged staining on the wall is not encouraged as eventually the paint film will be compromised which will make stain removal more difficult.
8. Use diluted detergent solution and a non-abrasive sponge or a soft dusting cloth to remove any stain.
Why Need Dulux Wash & Wear?
After a close inspection on the walls of the various rooms in my house, I realised that they are actually pretty dirty! The stains are mostly at areas that are below eye level, or the very commonly used spots such as like the wall near switches.


As seen in the list of quality above, Dulux Wash and Wear is especially recommended for families with kids (you know you shouldn't limit their creativity on your walls right?) and also for families who use the kitchen often (microwaved takeaways not counted!).
And if you want you room to look more spacious, try the Dulux Light and Space. I am quite interested to check out the Dulux Pure which has air cleansing properties! Great for times like this where the haze is so bad!
My Challenge for Dulux Wash & Wear!
I'm always challenged by brands and clients to do stuff, so this time, I will turn the tables around and challenge Dulux Wash & Wear to see if they are as good as it claim!
You know how people indulge just before they start dieting? So before the walls of my parent's bedroom undergo the transformation by the professional Dulux Painters, I decided to carry out some little pre-test on the walls to check out if stains are really not easily removed on walls with normal paint! So take some time to check out these few videos (There's a few parts to it!)
Hope you guys enjoy the videos! So what other products do you want me to test on new wall painted with Dulux Wash & Wear? Comment below or on the Youtube video and I might just select your suggestion! People with constructive comments get to win little Christmas Gifts from me to you!
Promotion for You!
From now till 15th February 2015.
Visit www.dulux.com.sg for more information.

Between Now till 31st December 2014, you can get an additional $30 off painting packages when you call 6265 0677* and quote "TY550".
*Hotline Operating Hours: Weekdays 8.30am – 5pm
For more inspiration online, visit:
Dulux Singapore's Facebook Page, Website or Youtube Channel!
xoxo



Facebook | Instagram | Twitter
Disclaimer: No monetary compensation was received for the article. The article is written in response to Dulux "Inspired to Inspire" Contest. Please be rest assured that even though the products and services were sponsored, it does not have any bearing on the content of this post. Opinions stated are genuine and honest. Also note that all sources, information, content, links are valid to change at any time.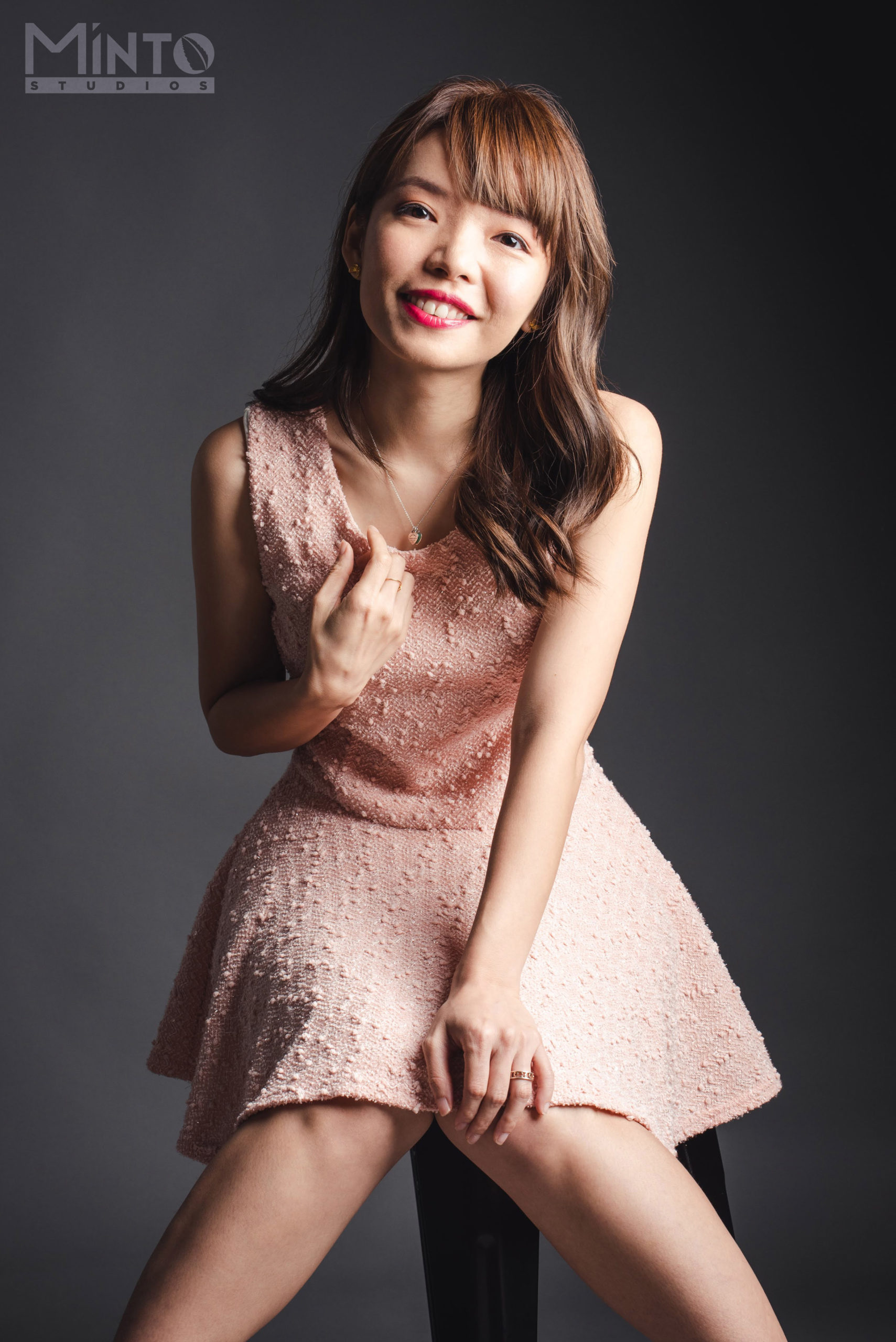 1/2 of #TheEpiphanyDuplet, Tiffany Yong juggles her ABCs – Acting, Blogging and Coaching/Consulting as she is fuelled by passion and drive to succeed.
It is not easy to make a living in Singapore just purely based on Acting, so with Blogging to help her with her online presence, and Coaching kids drama, private tutoring and freelance social media consulting to finance her life, she is currently leading the life most people hope to have: Living the Dream!