Hercules (2014) Movie Review | by tiffanyyong.com
Recommended Audience: Fans of Dwayne Johnson, Ian McShane, Rufus Swell, Reece Ritchie, Ingrid Bolsø Berdal, Joseph Fiennes, John Hurt, Greek mythology and Adventure/Action movie fans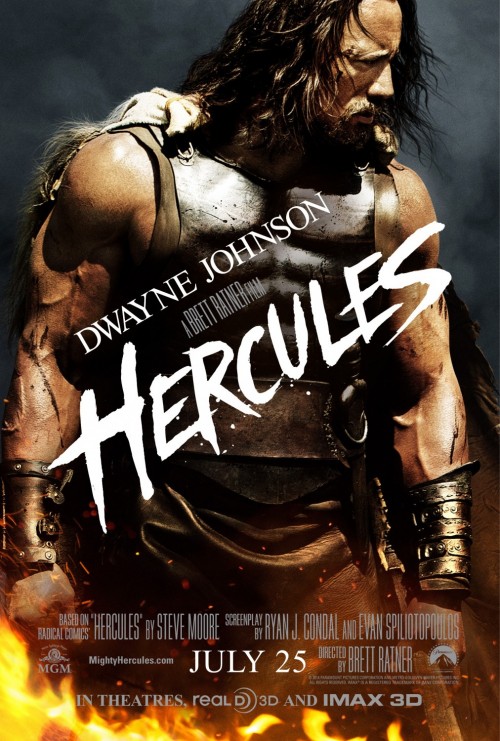 Hercules (2014) Movie Synopsis
Fourteen hundred years BCE, a tormented soul walked the earth that was neither man nor god. Hercules was the powerful son of the god king Zeus, for this he received nothing but suffering his entire life. After twelve arduous labours and the loss of his family, this dark, world-weary soul turned his back on the gods finding his only solace in bloody battle. Over the years he warmed to the company of six similar souls, their only bond being their love of fighting and presence of death. These men and women never question where they go to fight or why or whom, just how much they will be paid. Now the King of Thrace has hired these mercenaries to train his men to become the greatest army of all time. It is time for this bunch of lost souls to finally have their eyes opened to how far they have fallen when they must train an army to become as ruthless and blood thirsty as their reputation has become.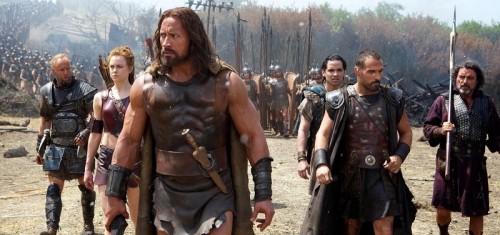 Based on Radical Comics' Hercules by Steve Moore, this ensemble-action film is a revisionist take on the classic myth, HERCULES. The epic action film also stars Golden Globe Winner Ian McShane, Rufus Sewell, Joseph Fiennes, Peter Mullan and Academy Award-nominee John Hurt.
Hercules (2014) Viewer Rating: 4/5 ****
Hercules (2014) Movie Review:
Dwayne Johnson as "Hercules", what other reason do I need to watch this movie? Being a fan of Greek mythology, Hercules is a familiar story. And fans often used this point to judge my review, feeling that I should be disappointed with the movie. Too bad, I'm not at all disappointed, as it gave me almost all the elements I look for in a blockbuster (though with a little too much absurdity nearing the end- toppling with gigantic statue of Hera with his bare hands).
I quite like how this movie debunk and deconstruct the classic mythology and provided insights how legends are formed (thanks to Hercules' nephew Iolaus (Reece Ritchie) who boasts and exaggerates the stories). Well, at least that's also how many "Gods" in Taoism were formed! Here, Hercules is a mercenary who uses the tales of his "divine" or mysterious parentage and superhuman labours to woo new clients and scare the enemies.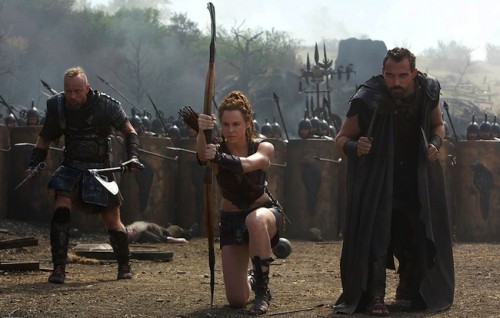 While some may find the action scenes a tad over-the-top, I like the exaggerated feats which make one think if those spectacular (past) battles are really what happened. Hey, it's based on a comic and a mythology!
With fast-pace, funny and charming (lines), Hercules' sidekicks were all given their moment to shine with their skills (and Iolaus with his gift of speech) which made each character memorable. Yes, the female-version of Hawkeye, Amazonian warrior Atalanta (Ingrid Bolso Berdal) was pretty good, though VERY busy with her single arrow shooting.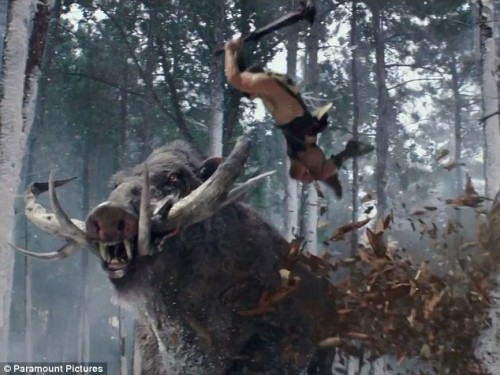 Avid Hercules fans will most probably hate me for liking what they hated, and if there is really anything to pin point on, it would most probably be somewhat fake CGI of the mythical monsters, thought there weren't many of them (thankfully!)
Hercules (Dwayne "The Rock" Johnson)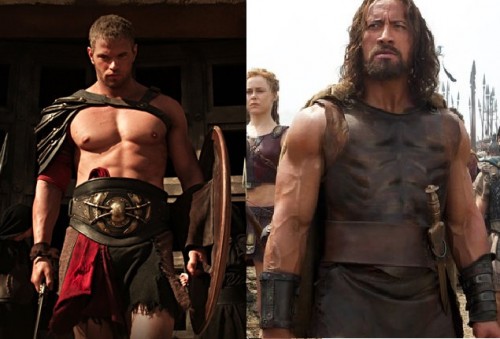 Ain't Dwayne Johnson THE Hercules? Duh, who else but him? I can't remember who was the previous Hercules actor after watching him as one. Forget 300 (or 400 or 500), Rock's the person. Any one else, but Johnson, will look ridiculous in his conquered lion's head and loincloth skirt (Remember Luna Lovegood in Harry Potter?). The fact that he pull this look off, made him the best and only choice for Hercules.
Amphiaraus (Ian McShane)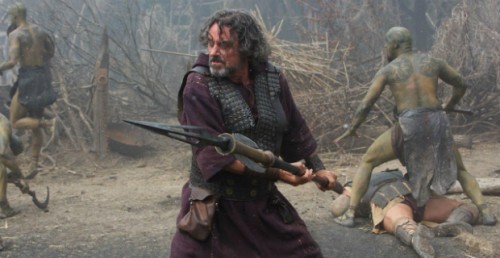 [Spoiler Alert!] Amphiaraus is perhaps my next most favourite character besides Hercules. As the famed Seer of Argos, Amphiaraus was able to predict and foresee the future quite accurately, with the exception of his own death. While others try their best to avoid death (and you know how it usually end: You can't outrun death), he is one who accepts death with open arms. When he prophesied his death in a rain of flaming arrows, the epic slow motion when the time really come, and Amphiaraus welcoming the "gift" of arrows yet, missing every single one of them, was hilarious. This happened again after they escaped from the jail, only to be deflected away by Hercules. If there's any reason why I want to re-watch the movie, these moments will definitely be part of it.
This is definitely recommended movie if you are in need of some humour and entertainment in your life. After-all, life's too short to critique this movie harshly.
Do You Know?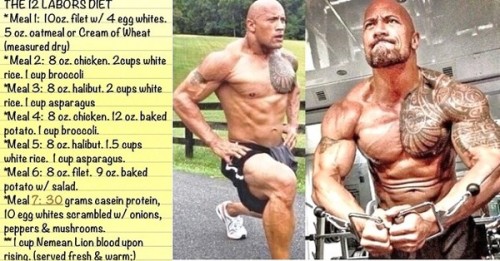 To prepare for the role, Dwayne Johnson took on a grueling training routine for eight months.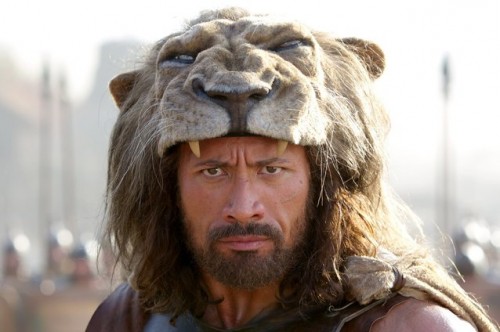 On 7/22/14 while on "Live with Kelly and Michael," Dwayne Johnson revealed that his beard in the movie was made of yak testicle hair.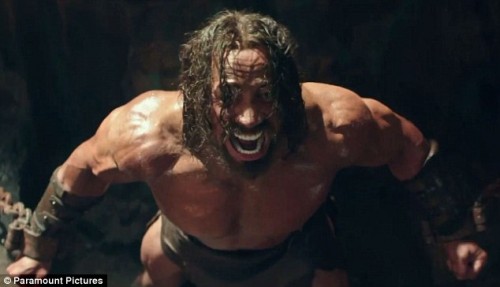 During shooting of the films climax, where Hercules breaks free of his chains. Actor Dwayne Johnson (Hercules) stated that he "blacked out" after every take: "I asked the prop department to lock me in with real steel chains that I couldn't break, so the performance would be real. When Hercules finally accepts his fate of being the son of Zeus, it's the epic moment of the mythology – and our movie. We shot this scene 8 times – I blacked out every time. Down to my knees. Well worth the pain.. this moment is iconic. I'm excited for you to see it"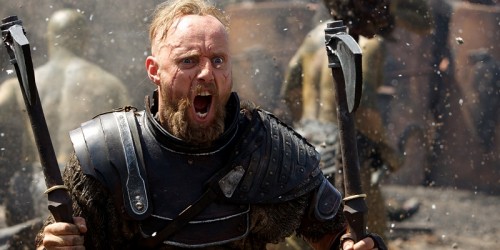 The character Tydeus, was the father of the Greek hero Diomedes, a participant in the Trojan War, written in the Iliad by Homer.
Behind The Scenes and Interviews
Check out Hercules (2014)Official Website and Facebook Page!
Hercules (2014) is out in cinemas on 24 July 2014.
xoxo



Facebook | Instagram | Twitter | YouTube
*Disclosure: No monetary compensation was received for the movie review.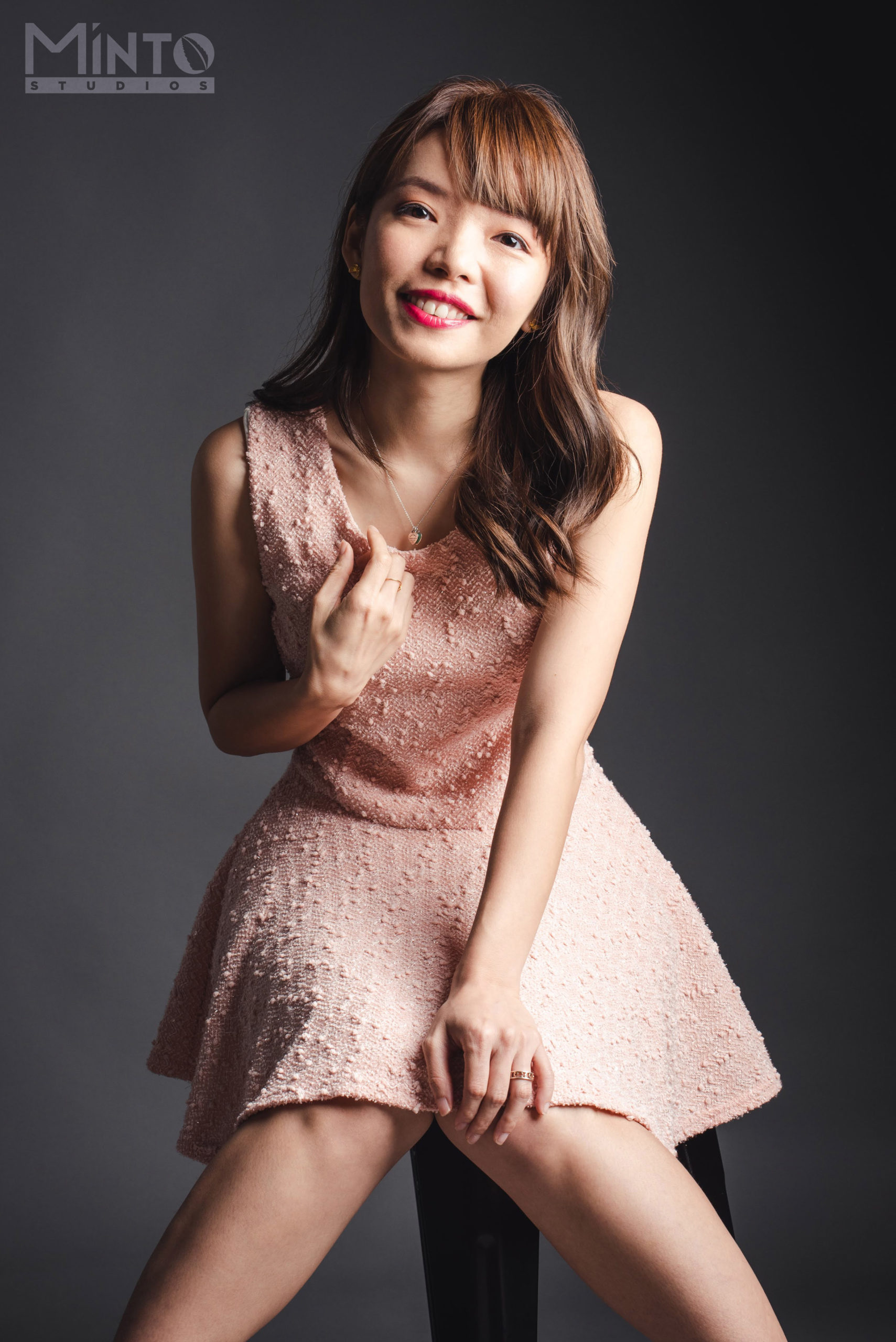 1/2 of #TheEpiphanyDuplet, Tiffany Yong juggles her ABCs – Acting, Blogging and Coaching/Consulting as she is fuelled by passion and drive to succeed.
It is not easy to make a living in Singapore just purely based on Acting, so with Blogging to help her with her online presence, and Coaching kids drama, private tutoring and freelance social media consulting to finance her life, she is currently leading the life most people hope to have: Living the Dream!