Reason Behind The Taking-up of Crimewatch 2014: Sextortion
"Eh, are you sure you want to take up the role? You have to strip and it's a negative portrayal you know!"
"Don't take up such a role, it's bad for your image!"
"Eeee… why did you cheapen yourself?"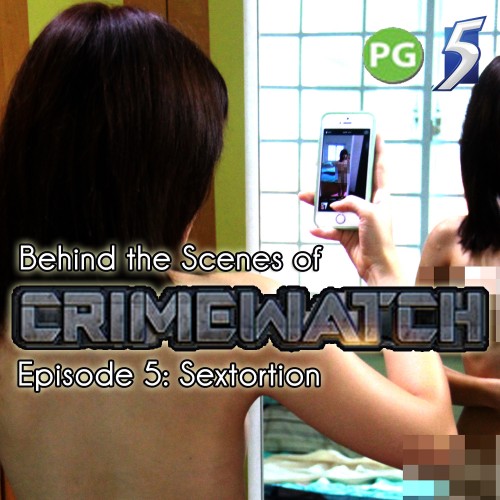 These were the very first comments when I was asking around for opinions if I should take up the role of Christine, one of the victims of the Crimewatch 2014 "Sextortion" episode. When I wrote this article, I thought I should address some of the above comments and questions.
First, I thought this is something different from the roles I used to do. From teachers, to girlfriends, to horror victims, the character of Christine is somewhat a self-victimized or should I say self-inflicted victim, a role who did something silly and got her "punishment".

Second, taking photos of ourselves (aka #Selfies) is something VERY common nowadays (Yes, that's me taking one in the Mediacorp Make Up Unit). Some couples do take naked selfies and send them to their partner. But the cyberspace is so dangerous and transparent nowadays that these photos can turn up anywhere! So, if taking up this role can serve as a good reminder to all the women out there, why not?
Home "Alone" Take-A-Naked-Selfie Scene
There were actually some "stripping" scenes which are censored by MDA to make the show PG (Parental Guidance) rating, as I have friends who were asking if I really stripped etc, I thought I will share some behind the scenes photos of the filming, as well as the involvement of the National Crime Prevention Council, so that more people will know what is going on behind the non-profit organisation too!
P.S. Yes, the NCPC funds the Crime Watch TV programme!

This is a scene which was removed (sadly) from the video, where I come out from the bathroom, drop my pink towel and take a "naked" selfie in front of the mirror for "Adam".
Well, I wrote "naked" which means NOT-exactly naked! I was actually wearing stick-on bra as well as nude coloured tights beneath. The pink towel is SUPER duper long and I could literarily wrap it around thrice!
This is actually the scene that took the longest to film as we are dealing with mirrors! I'm supposed to block the camera with my head and when I drop my towel, my hand was supposed to cover my chest area so that it will seem like I'm completely naked!
So I actually had to keep looking at the screen to know exactly where I am supposed to angle my right arm to get that effect.
When I was filming this scene, I was thinking how my parents and relatives will react if they were to know about it (Yes, I hid it from them :P)… Similarly, I think it is important for everyone to think of the possible consequences of sending such explicit photos to strangers.
From what I understand, besides sending selfies, the real "victims" actually sent photos of their naked body and private parts to the so-called "Adam". In case you are wondering how old these "victims" are, they are not young naïve teenage girls but adults aged 25 and above, some are 30+, some even held relatively-high positions in companies!
P.S. Which was why I didn't get the main role as I didn't look old enough. 🙁
Yes, that's how "alone" I was, when taking the supposedly-alone scene. And yes, I felt awkward initially having to remove my towel in front of (or should I say: behind) so many people, but I was actually well-covered, and after a few takes, it was like taking off a towel with me in bikini. 😛
To be truthful, I was glad a fellow actress friend, Maria was there physically accompanying me. The filming took place in her house, and having some female presence helped a lot!
Hotel/Outdoor Scene
Here's Mohammed Shafie, an experienced theatre actor who acted as the sex-extortionist Mani Velmurugan. We had the meet-and-threaten scene somewhere between Little India and Bugis. The casting director did not want to do an open casting for this role as there were some sensitive scenes and she did not want the actresses to feel uncomfortable acting with an inexperienced actor.
He was really professional throughout the interaction, and I love this particular scene he did (which I think was cut off as well). He was supposed to move on top of me and get me to have sex, but in real life, he was actually moving on top of the camera!
The Interrogation Scene
This scene was filmed in one of the offices of the Police Headquarters at New Phoenix Park. I was feeding Victoria (the police acting as SIO Ai Ming) with my lines, and I don't know how the photographer captured that particular expression of mine. I'm wondering what I was thinking at that time!
But anyway, I personally feel that the girls should not have sent explicit photos of themselves to online acquaintances. I received some feedback from some audience about how the girls might not have report to the police if the real extortionist was a Westerner instead of an Indian.
I hate to agree, but this was my exact thoughts when I went through the audition too. The women who sent the photos SHOULD know what they are in for when they sent such photos to strangers, and also the possible consequences! I can't emphasize how important it is to be ALERT and be AWARE of "sextortion"!
I thought I would be able to witness a real interrogation room when I received the call-sheet for this scene. But sad to say, it is just an office space! The oversized outfit made me looked really old, and together with the curls, I looked like a 30 year-old? T.T
National Crime Prevention Council (NCPC)
Aside from filming, I had a mini tour around the NCPC (National Crime Prevention Council) – SPF (Singapore Police Force) office area, and got to know more about what they do.
The NCPC depends entirely on donations and sponsorships to run its programmes and activities which aim to help raise the level of public awareness about crime; examine, develop and recommend crime prevention measures suitable to the public through campaigns, regular exhibitions, seminars, workshops and talks on crime prevention. They even had online game- called the Cyberonia, to educate young children on cyber wellness such as online security, anti-gaming addiction and dealing with inappropriate contents.
Photos with Cast and Crew
It's a wrap! Here's some of the photos with the casts and crew… do watch the video below and feel free to give any feedback!

Catch the Episode on TV

English Version – Channel 5 – 20 July 2014 (Sunday) at 9 pm
Mandarin Version – Channel 8 – 25 July 2014 (Friday) at 8.30 pm
Malay Version – Suria – 31 July 2014 (Thursday) at 8.30 pm
Tamil Version – Vasantham – 3 Aug 2014 (Sunday) at 8 pm
Signing off with…

xoxo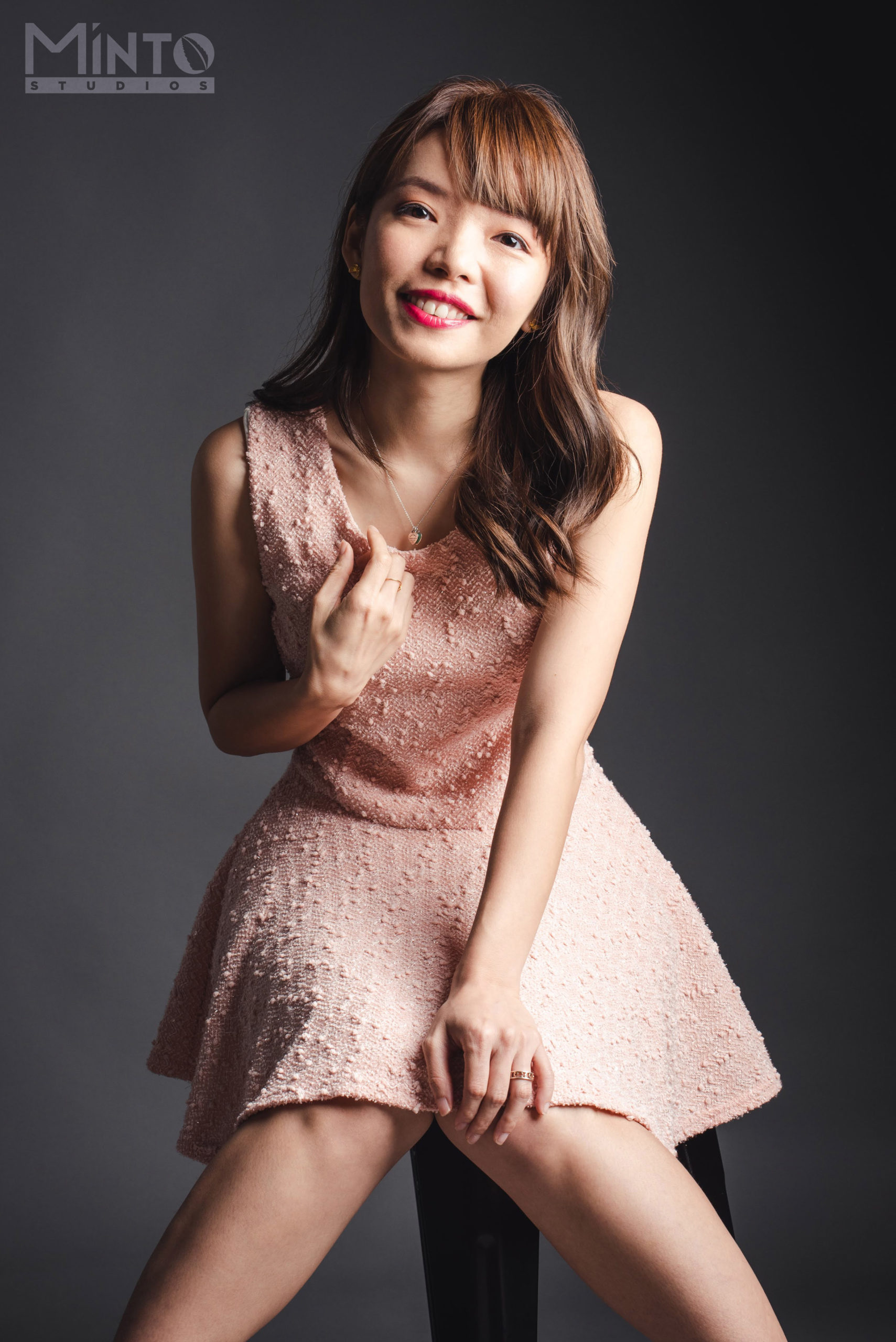 1/2 of #TheEpiphanyDuplet, Tiffany Yong juggles her ABCs – Acting, Blogging and Coaching/Consulting as she is fuelled by passion and drive to succeed.
It is not easy to make a living in Singapore just purely based on Acting, so with Blogging to help her with her online presence, and Coaching kids drama, private tutoring and freelance social media consulting to finance her life, she is currently leading the life most people hope to have: Living the Dream!