Captain America: The Winter Soldier Movie Review | by tiffanyyong.com
Recommended Audience: Fans of Chris Evan, Scarlett Johansson, Sebastian Stan, Samuel L. Jackson, Anthony Mackie and Marvel Heroes/ Captain America/ Avengers movie fans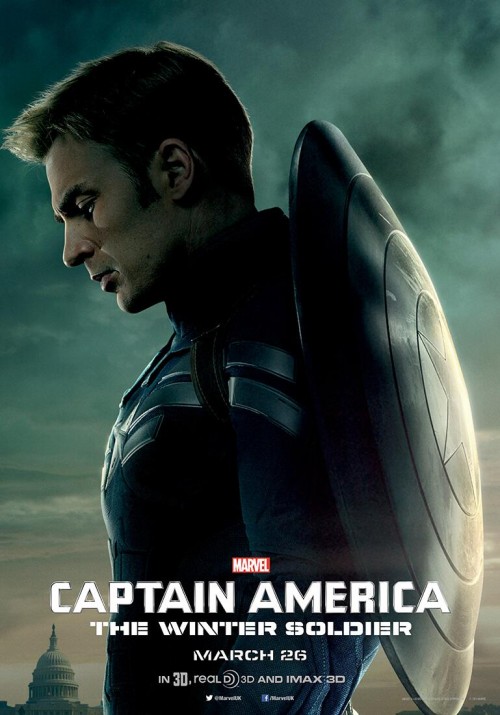 Extended Clip + Trailer:
Captain America: The Winter Soldier Movie Synopsis
After the cataclysmic events in New York with The Avengers, Marvel's "Captain America: The Winter Soldier" finds Steve Rogers, a.k.a. Captain America, living quietly in Washington, D.C. and trying to adjust to the modern world. But when a S.H.I.E.L.D. colleague comes under attack, Steve becomes embroiled in a web of intrigue that threatens to put the world at risk.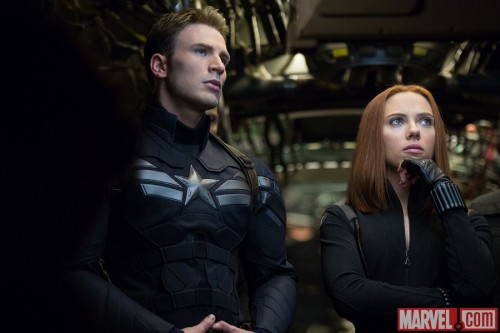 Joining forces with the Black Widow, Captain America struggles to expose the ever-widening conspiracy while fighting off professional assassins sent to silence him at every turn. When the full scope of the villainous plot is revealed, Captain America and the Black Widow enlist the help of a new ally, the Falcon. However, they soon find themselves up against an unexpected and formidable enemy – the Winter Soldier.
Captain America: The Winter Soldier Viewer Rating: 5/5 *****
Captain America: The Winter Soldier Movie Review:
This review contains SPOILERS!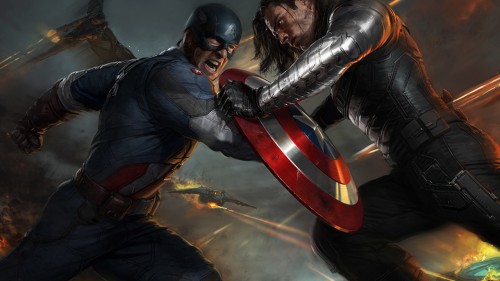 Captain America is by far, my favourite amongst the other Marvel Super Heroes. And the Captain America: The Winter Soldier movie is one of the best solo Marvel Super Hero film (so far). Taking place 2 years (real and reel time) after the Avengers (yea, that movie was awesome too!), Captain America and Black Widow are both agents of S.H.I.E.L.D. fighting in the streets…
I can probably go on and on blabbering on why I love the almost-flawless movie so much, but it will probably sound too bimbotic after a while, so here just three filtered, non-superficial points why the movie is GREAT!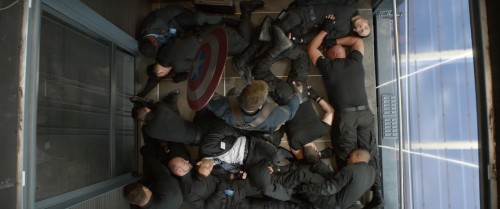 Amazing Fight Scenes: Unlike the other solo Marvel movies, this time, the antagonists are human (or human-lookalike/ non-God) with no superpowers where you can simply just use special effects. There were numerous fight scenes, be it the opening rescue (fight scene with Batroc, the leaper), the Winter Soldier versus Captain America fight scenes or the enclosed elevator fight scene, they were all cleverly fused with real-world action with some sort of super-hero powers that are somehow still achievable by great gymnastics stunts. It is refreshing to have the action sticking to the ground, with street chases, shoot-outs and brawls in broad daylight, creating real suspense by putting the innocents in harm's way. In one of the interview articles, it was revealed that the various fighting choreography made used of a mixture of Parkour, Brazilian Ju Jitzu, karate, boxing and gymnastics.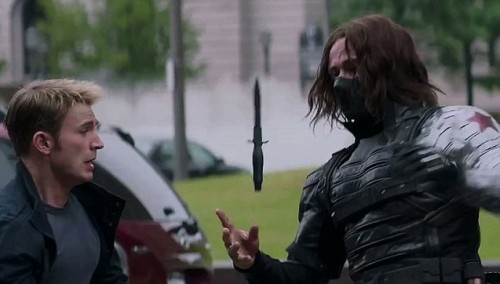 The Winter Soldier surprised me with his jaw-dropping knife-fighting skills. I was literally on the edge of my chair despite knowing that Captain America will most probably survive the fight unscathed. Is it odd to have a "favourite" villain? Loki might be funny, but he's not from the Earth, so well, the Winter Soldier wins (for now). P.S. I will love to learn his skills someday.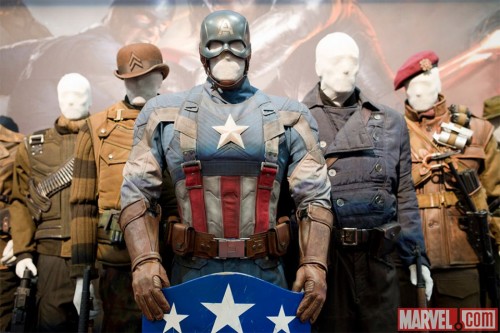 Return of The 2 Most Well-Loved Characters from Captain America: The First Avenger: The return of Bucky Barnes was a wish came true (for me). I was almost squealing "Yes, I knew he will be back!" when I saw him again. I don't think it was much of a surprise given that he has appeared in one of the many movie posters, however, it was immensely satisfying for me. The appearance of the other (secret!) character was definitely a tear-jerker. To have a Marvel Hero film making me cry is rare, but Captain America did that not once, but twice (in both of his films!). My tears welled up when I saw Steve Rogers visiting his past -one of his biggest regret.
This film is closely linked to the first movie, as well as the Avengers, and the ability to weave the man from the 1920s with mindset "frozen" in the 1940s while living in the present day time was amazing. I could feel the anguished Steve Rogers in a real drama, not some staged character in an exaggerated Super Hero film (pun int.). In one of the scenes where he had to use his old blue uniform, his patriotism gave me an overwhelming sense of loyalty.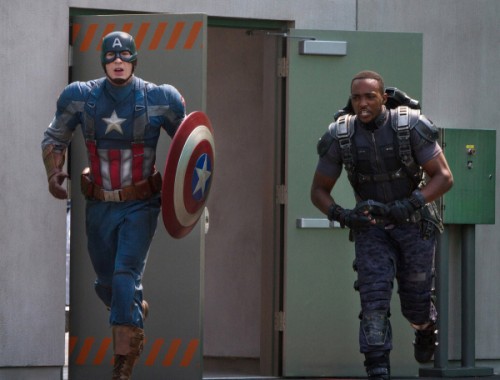 Captain's Strong Chemistry with Falcon and Black Widow: No weak link can be found in the cast of Captain America: The Winter Soldier, Black Widow's (Scarlett Johansson) femme fatale character went beyond the token female role this time, with her own little back-story and secrets. The humourous-yet-non-romantic interactions (or should I say conversations?) were simple yet impactful.
To me, Sam Wilson aka the Falcon (Anthony Mackie) felt like an Iron Man who willingly followed the orders of Captain America. His fight with the machines was exhilarating to watch, and a Falcon he is, indeed. Just like how Robin is to Batman, I can just see them fighting together, air and ground for the future Marvel movies.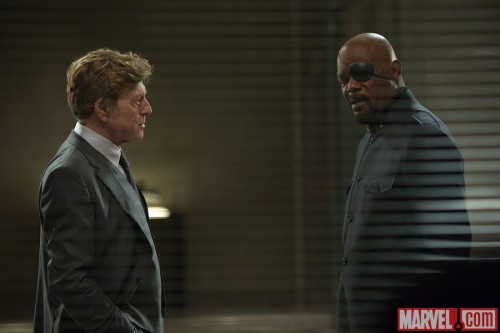 I can go on and on about Nick Fury (Samuel L Jackson)'s action scenes (and wonderful car), Alexander Pierce (Robert Redford)'s political schemes but I guess the best way to enjoy it is to watch it for yourself how the strong cast combine with conviction.
All in all, this is one of those movies where I can spend hours talking about afterwards as there are simply too many intricate and amazing details weaved in the film for audience to discover. The film definitely deserves a repeat viewing. As always, do stay on for the two mid-credit and after credits scenes. I will say, they sets up perfectly for the Avengers sequel as well as the third sequel of Captain America.
Do You Know?

The scene where Captain America jumps out of a plane without bothering to use a parachute is a homage to a similar scene from the first issue of "The Ultimates" comic.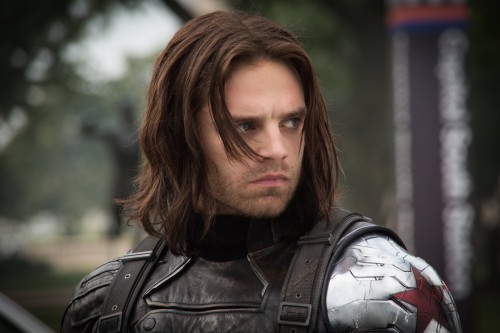 During filming, Sebastian Stan would walk around all day practicing his moves with a plastic knife because he wanted his movements to feel natural.
To prepare for the role of the Winter Solder, Sebastian Stan went through five months of physical training and historical research: "I dove into the whole Cold War history: I looked at the KGB. I looked at all kinds of spy movies, and all kinds of documentaries about that time, and what it was about. I grabbed anything from that time period and anything about brainwashing."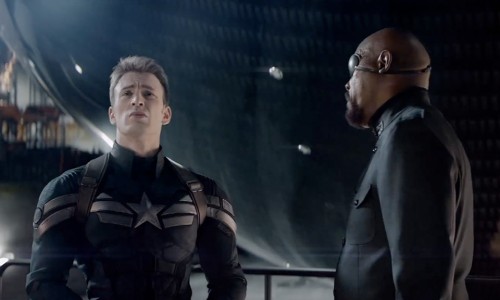 According to Chris Evans Steve Rogers continues his adjustment to the modern world, which began in The Avengers (2012): "It's not so much about his shock with technology… It's more about the societal differences. He's gone from the 1940s to today; he comes from a world where people were a little more trusting, the threats not as deep. Now, it's harder to tell who's right and wrong. Actions you take to protect people from threats could compromise liberties and privacy. That's tough for Steve to swallow."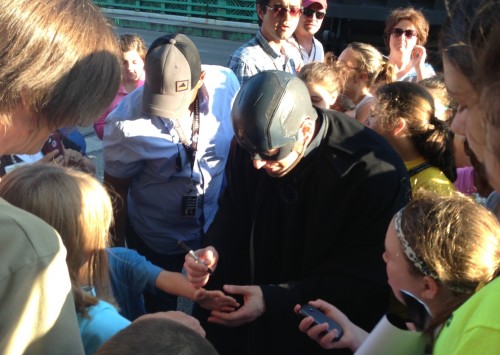 For the actors, shooting in public meant drawing big crowds—many of them young kids who lined the streets dressed in their Captain America costumes, waiting to meet Captain America himself. Chris Evans routinely took photos with young fans and he describes those moments as the best part of shooting in the nation's capitol and playing Captain America.
There are four Korean terms in the film which are only shown in the Korean theaters. In one scene, Captain America writes down keywords from different cultures to help him adjust to the modern lifestyle. They are "Park Ji Sung", Korean film "Old Boy" and two remaining keywords that are kept secret.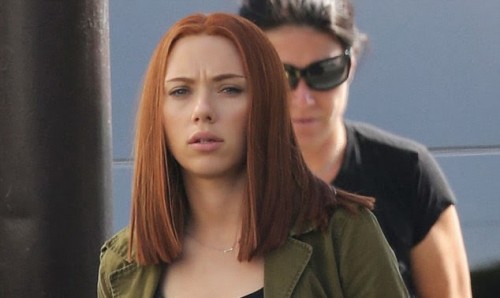 In one scene, Natasha Romanoff wears a necklace with an arrow on it. This is a reference to her teammate and occasional lover Hawkeye (the archer Clint Barton).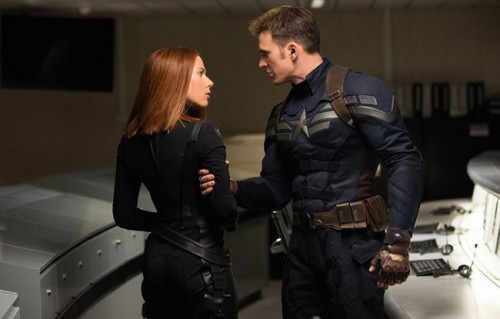 Chris Evans and Scarlett Johansson wrote their own dialogue for several scenes they had together.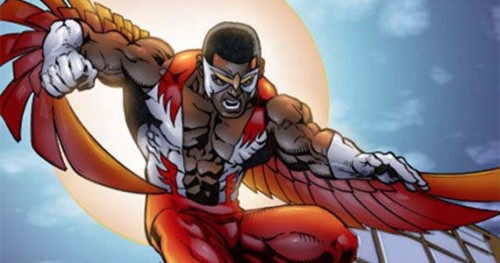 Anthony Mackie was unhappy with the modern take on his costume as Falcon. He wanted the red spandex look from the comics.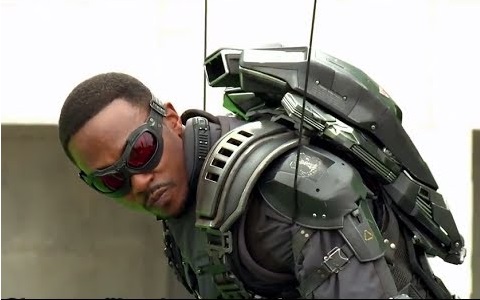 The Falcon arguably counts as Marvel Studios' first black superhero. His flight gear sports a Stark Industries logo.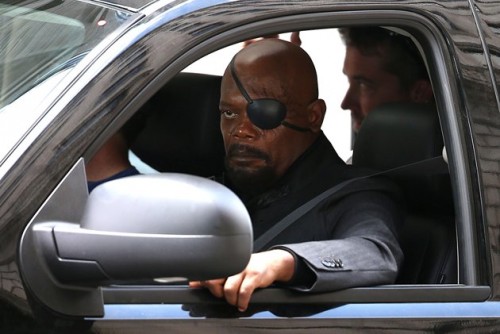 First film in the Marvel Cinematic Universe to reveal Nick Fury's blind eye.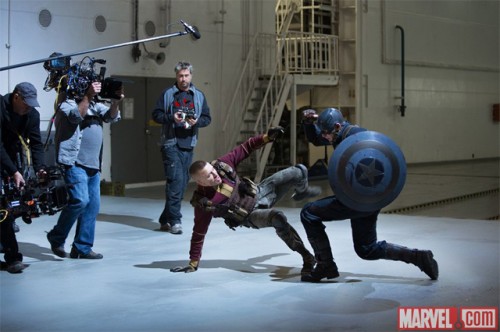 Georges St-Pierre, who plays Batroc the Leaper, the French mercenary, is the former UFC Welterweight Champion (2008-2013), having vacated his title in December 2013. For the filmmakers, landing the popular MMA fighter for the role was a stroke of luck and good timing but is was equally a stroke of luck for Georges St-Pierre who was excited to get his first chance at being in a big action movie.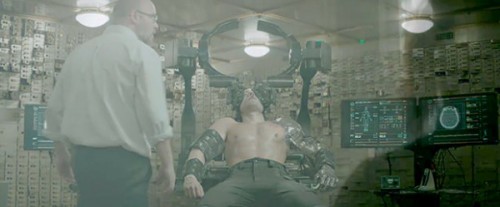 Ed Brubaker: A scientist at the birth of the Winter Soldier. Brubaker was the creator of the "Winter Soldier" story-line.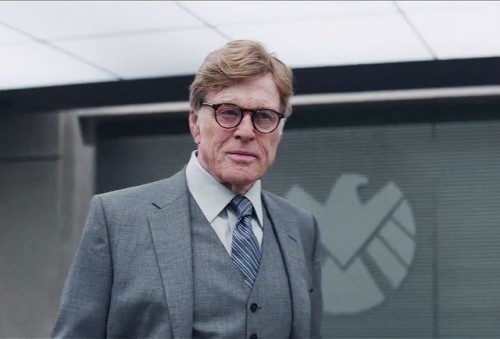 Robert Redford was cast in part as a homage to his roles in 1970s thrillers like Three Days of the Condor (1975). He wanted to do the film because his grandchildren are fans of Marvel films and he wanted them to see him in one.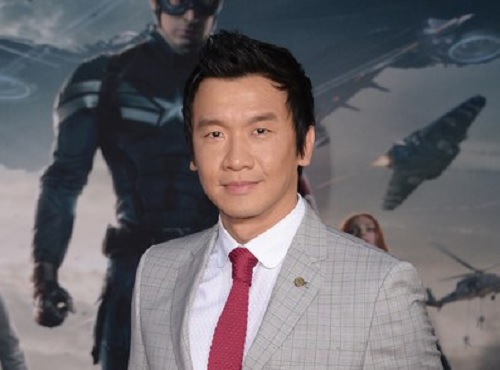 For Singapore readers: The actor who played Redford's foreign council member is Singaporean actor Chin Han.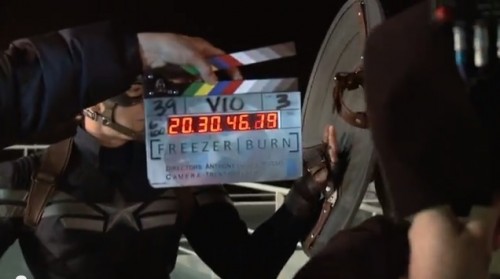 In an attempt to prevent spoilers and keep secrecy, the working title of the project while filming was "Freezer Burn."
Shooting in Washington D.C. put Steve Rogers, Black Widow and Falcon in scenes at some of the most prominent national landmarks, including the Jefferson Memorial, Lincoln Memorial, National Air and Space Museum, Capitol Building, National Mall, Occidental Restaurant at The Willard Hotel, DuPont Circle Neighborhood and the Theodore Roosevelt Bridge, which the production shut down for the first time ever for the filming of a major motion picture.
Captain America: The Winter Soldier Behind The Scenes & Interviews
Click here to read more of Chris Evan's Interview on Captain America: The Winter Soldier.
Check out Captain America: The Winter Soldier Official Website and Facebook Page!
Captain America: The Winter Soldier will be in cinemas on 27 March 2014.
xoxo



Facebook | Instagram | Twitter | YouTube
*Disclosure: No monetary compensation was received for the movie review.
If you've seen the movie, do let me know what you think of the film in the comment section below. If you agree/disagree with my review, feel free to comment and let me know!
Follow me on Twitter/Instagram @tiffanyyongwt for future movie reviews, as well as other lifestyle reviews. 🙂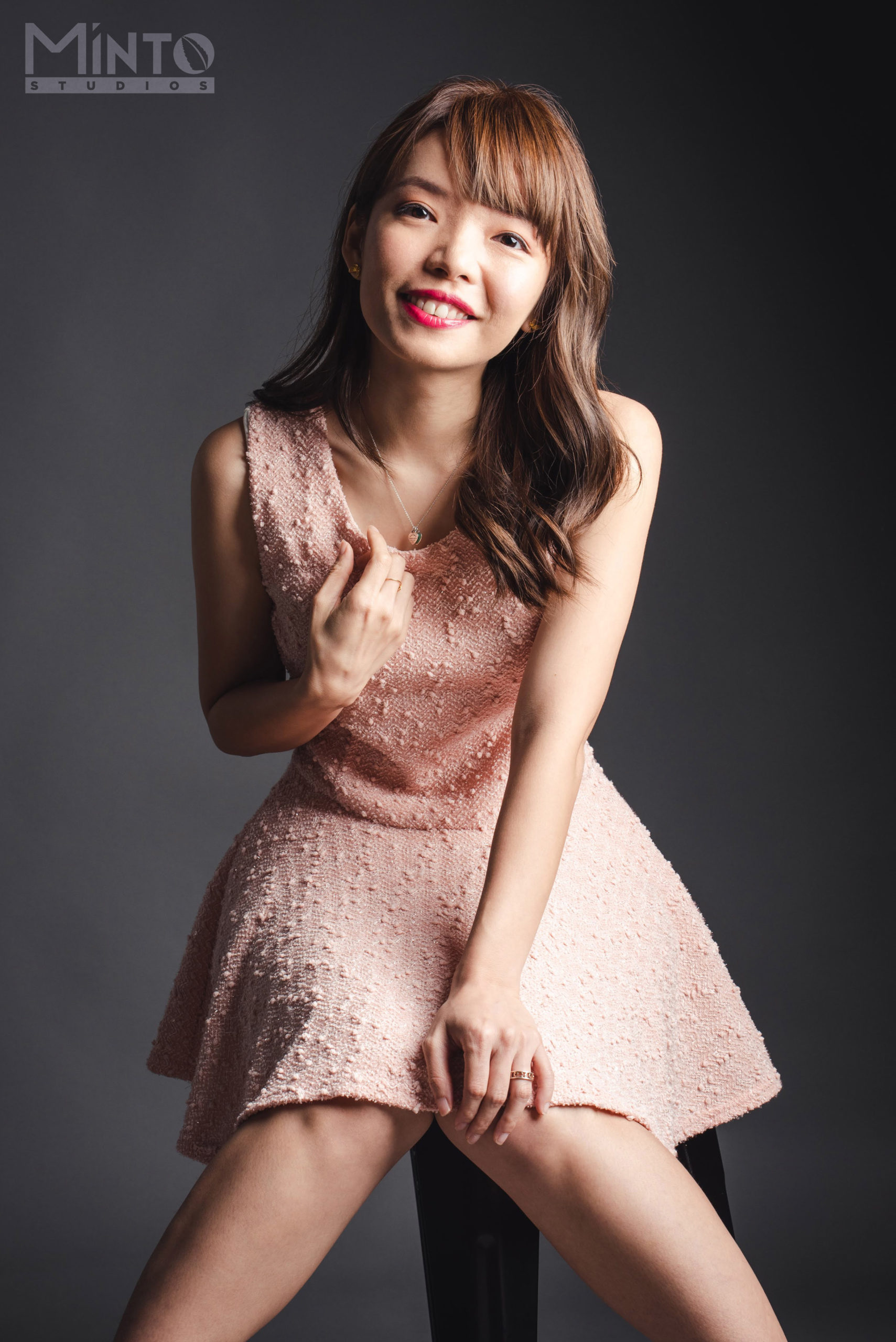 1/2 of #TheEpiphanyDuplet, Tiffany Yong juggles her ABCs – Acting, Blogging and Coaching/Consulting as she is fuelled by passion and drive to succeed.
It is not easy to make a living in Singapore just purely based on Acting, so with Blogging to help her with her online presence, and Coaching kids drama, private tutoring and freelance social media consulting to finance her life, she is currently leading the life most people hope to have: Living the Dream!