That Awkward Moment Movie Review | by tiffanyyong.com
Recommended Audience: Fans of Zac Efron, Imogen Poots, Miles Teller, Michael B. Jordan, comedy movie fans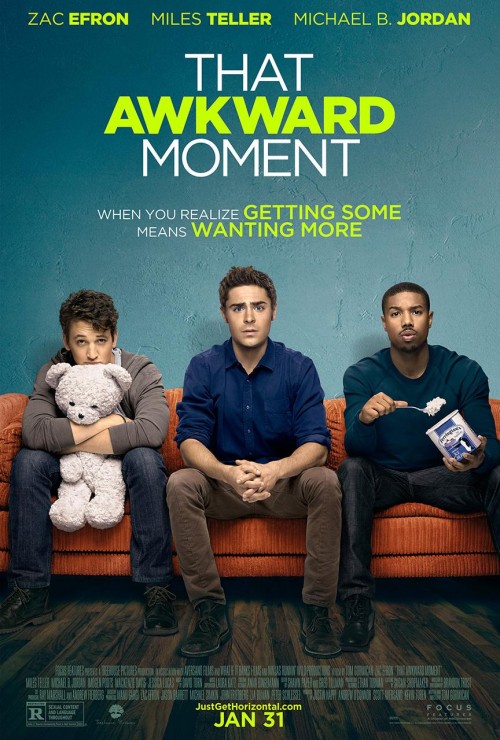 That Awkward Moment Movie Synopsis
In support of a friend devastated by a recent breakup, three guys vow to maintain their single status for as long as possible. The plan gets derailed when they each fall in love and have to secretly work around their pledge to bachelorhood, while trying to figure out the complications of relationships.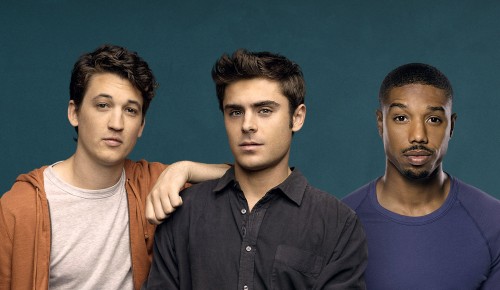 That Awkward Moment Viewer Rating: 3.5/5 ***
That Awkward Moment Movie Review:
Labelled as the male version of Sex and the City, That Awkward Moment talks about how three friends tried to resist being in a relationship, and failed horribly. The online reviews for the film were mostly negative, but well, for me, there's Zac Efron, so how can I NOT watch it?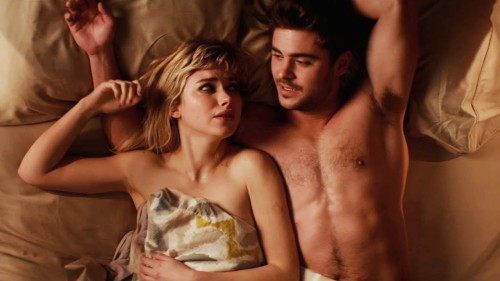 While many find many scenes really awkward (pun intended) and unoriginal, I thought it was precisely because there were so many "familiar" scenes that made the film hilarious. Many cliche scenes where we see in our typical sappy films (which every one complained about yet watches), the guys did it instead of ladies.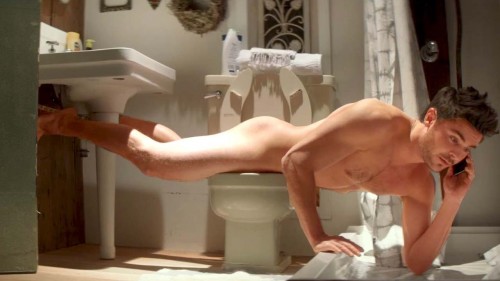 What's more, girls get to ogle at Zac Efron's butt, pecs and basically his whole body without feeling grossed out. Yes, if you prefer Michael B. Jordan's or Miles Teller's instead, they flaunted theirs too.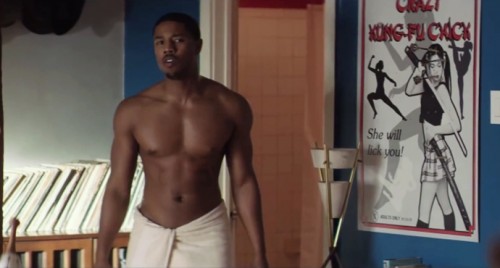 "So…where is this going?" A line that turned up a few times in the film, a question which will often appear in many ambiguous relationships. It was a serious case of Déjà vu for me, as that's like my personal situation right now? And I really wanted to say the "So… where is this going?" to that person! Talk about awkward!
That Awkward Moment gave a little insight to the guys' perspective of love, and brotherhood. Why do guys prefer picking up girls instead of being in a relationship? Why is being in a relationship perceived as something bad? This film skimmed through these topics, giving the ladies some hint about what's going on inside the dude's brain.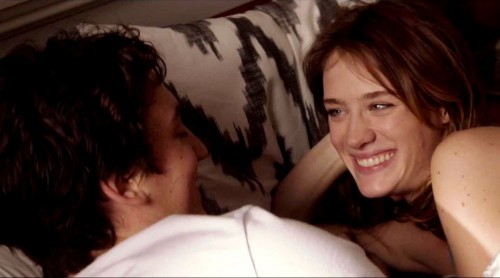 Before I watched the film, I was quite disappointed by the choice of ladies chosen for the film, Imogen Poots with Zac Efron?! Gosh! However, the joke was on me when I realised that the ladies became the highlight of the film when they showed the characters why it was worth it to be in a relationship.
What could have been better?
Most might feel that the film lacked the depth. Was it the sex and the "fun" with Ellie that made Jason (Zac Efron) fall in love with her? As for Chelsea (Mackenzie Davis) who was Daniel's (Miles Teller) female wingman (person who help a friend to hook up a girl during a meetup), was an interesting but not fully developed on. Yet, looking too much into all these plots will spoil the slapstick film and turn the comedy into a literature romance.
Do You Know?
Zac Efron is one of the producers of this film.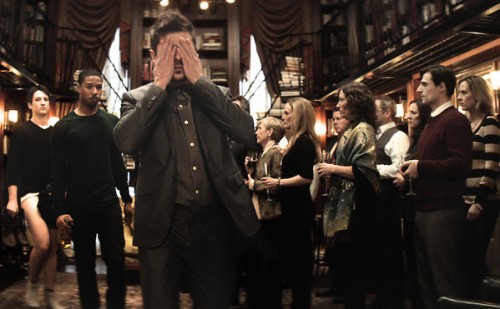 Guess what? I couldn't find any trivia about the film! Damn it! But…but…but… check out the interview videos, and Zac Efron's expression when the reporter asked the cast about "getting over their past relationships"… cough #Zanessa cough
That Awkward Moment Casts Interviews
Check out That Awkward Moment Official Website and Facebook Page!
That Awkward Moment will be in cinemas on 13 February 2014.
xoxo



Facebook | Instagram | Twitter | YouTube
*Disclosure: No monetary compensation was received for the movie review.
If you've seen the movie, do let me know what you think of the film in the comment section below. If you agree/disagree with my review, feel free to comment and let me know!
Follow me on Twitter/Instagram @tiffanyyongwt for future movie reviews, as well as other lifestyle reviews. 🙂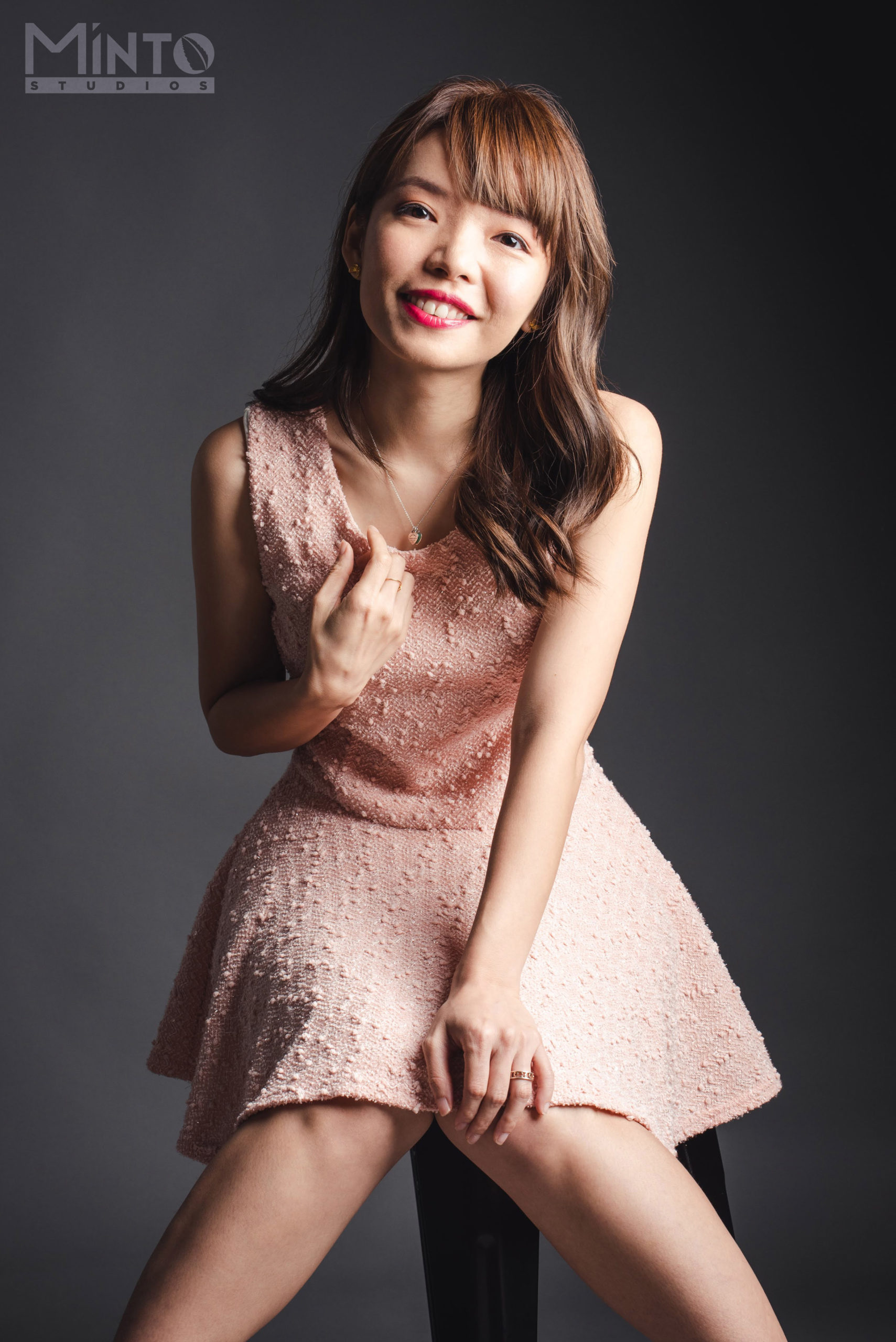 1/2 of #TheEpiphanyDuplet, Tiffany Yong juggles her ABCs – Acting, Blogging and Coaching/Consulting as she is fuelled by passion and drive to succeed.
It is not easy to make a living in Singapore just purely based on Acting, so with Blogging to help her with her online presence, and Coaching kids drama, private tutoring and freelance social media consulting to finance her life, she is currently leading the life most people hope to have: Living the Dream!