3 Peas in a Pod 《他她他》 Movie Review | by tiffanyyong.com
Recommended Audience: Fans of Calvin Chen, Fahrenheit, Alexander Lee Eusebio, Michelle Chong, romantic comedy movie fans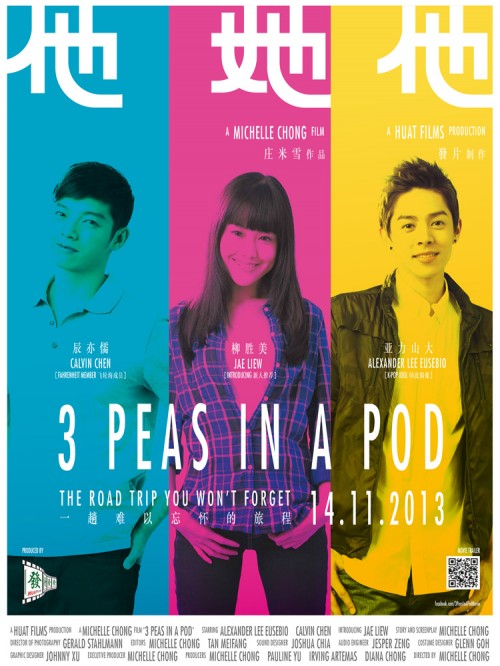 3 Peas in a Pod 《他她他》 Movie Synopsis
"3 Peas In A Pod" is a story about friendship and love. Three university students studying in Australia (Penny from Singapore, Perry from Taiwan and Peter from Korea) are good friends whose lives are intertwined with one another's.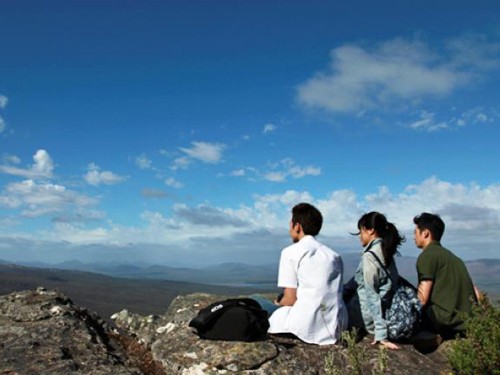 Just before they graduate and go back to their respective countries to embark on their working lives, the three friends decide to go on a road trip in the country they've been studying in for the last 4 years. Little do they know, this farewell holiday is a trip that would change their lives forever.
3 Peas in a Pod 《他她他》 Viewer Rating: 3.5/5 ***
3 Peas in a Pod 《他她他》 Movie Review: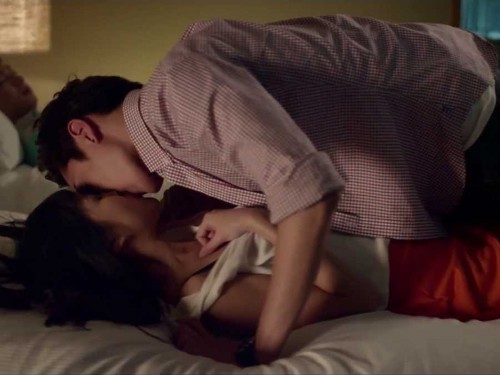 Seriously, after watching the trailer, you might be wondering, a road trip, a trip that would change their lives forever? Erm, what could happen? The girl likes the guy, the other guy likes the girl, they fight each over each other and then they all "un-friend" one another? So will the kissing scene or Calvin baring his body be the climax of the film?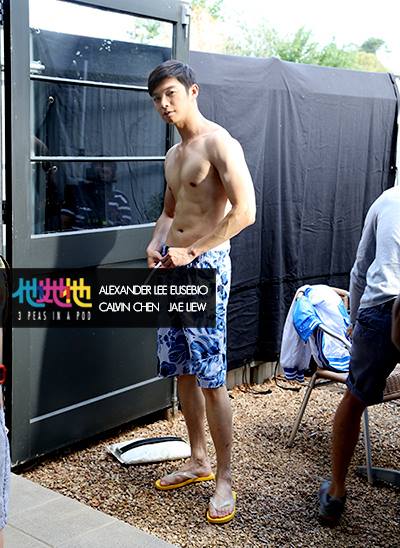 Well, I was wrong. Whatever I watched on the trailer was JUST the first half of the plot. The second part is the twist. And I can assure you, it's a 180 degree twist. The plot was great and well thought out.
The actors (especially Calvin Chen) had performed WAY exceeded my expectation. Fahrenheit fans should know that Calvin was known for his "skinny body" in the past, but now, woah, once you see him flash his body, you will most probably forget how he looked like in the past.

Listening to the MV, sang by Calvin, might be romantic for the fans, ok for the rest. But during the movie, I was tearing when he sang. The song and lyrics were touching and meaningful (kudos to Michelle Chong & Calvin), and I actually felt that he had stolen the limelight from the other two leads.
I was actually able to guess the plot before it took place (pretty much from the scene where Peter kisses Penny), but many of my friends were shocked by the ending. Well, a clue to those who have yet to watch it, the director had dropped a few hints here and there, during the plot (P.S. Observe the way Peter kissed Penny). But overall, the whole relationship-issue was really beautifully portrayed. I couldn't help but cry over the relationship between the 2 Peas.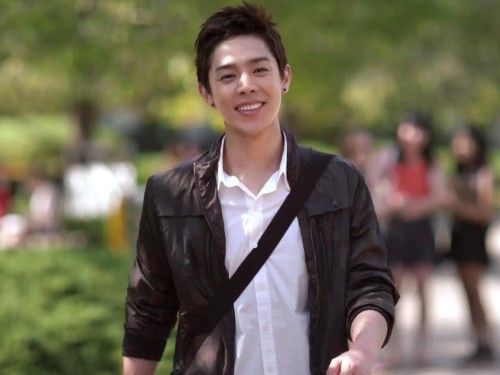 I could hear fan girls cooing over Alexander Lee Eusebio throughout the show, (and yes, squealing at the kissing scene). I love his favourite lines in the movie, "Hey, Speak Eng-ga-li-shi", so Singlish, yet so Korean. His English was great, something that made him "stronger" than Calvin, the supposed-good-in-studies-nerd. There was a small part about abs and body competition during the film, which made me wonder how the film will be like if Choi Siwon was to act as Peter instead? (Imagining all the abs :P)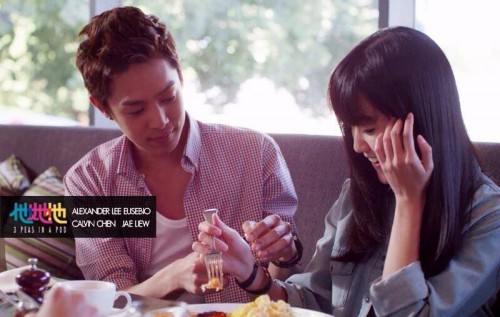 As for Jae's performance, it is not bad for a first timer. There were a few parts where she's really natural. But perhaps I was over-critical, I thought she did better for the scene during her audition as compared to the final cut. It felt a little too forced, and there were some parts where the audio (including narration) was a little too loud that it got a little hurting on the ear.
*Critic from the cinematography expert: Cinematography-wise, the scenery of Australia was amazing, but the overview was not very clear. Definitely did not do justice to the whole setting.
Conclusion: Well, I'm definitely not going to spoil the surprise by revealing the ending here. The film deserves a thumbs-up for the plot! Watch the film to understand what I'm trying to say!
Once again, thanks Huat Films for the tickets to the Gala Premiere!

P.S. Those who REALLY REALLY REALLY want to know can try commenting below. I MIGHT just … reveal something.
Do You Know?
This is the first time all the three main leads (Calvin Chen, Alexander and Jae Liew) acted in a movie.
Jae Liew was selected by Michelle Chong out of 800+ girls who auditioned for the role.
Michelle Chong's directorial debut, Already Famous, earned S$1.4 million on a S$900,000 budget in 2011. 3 Peas In A Pod has an overall production budget almost twice that — S$1.7 million.
Behind The Scenes/Interview
Check out 3 Peas in a Pod 《他她他》 Official Facebook Page!
3 Peas in a Pod 《他她他》 will be in cinemas on 14 November 2013.
xoxo



*Disclosure:
Tickets from Huat Films. No monetary compensation was received for the movie review.
Please DO NOT read the comments section if you have yet to watch the film as it contains a lot of SPOILERS!
If you've seen the movie, do let me know what you think of the film in the comment section below. If you agree/disagree with my review, feel free to comment and let me know!
Follow me on Twitter/Instagram @tiffanyyongwt for future movie reviews, as well as other lifestyle reviews. 🙂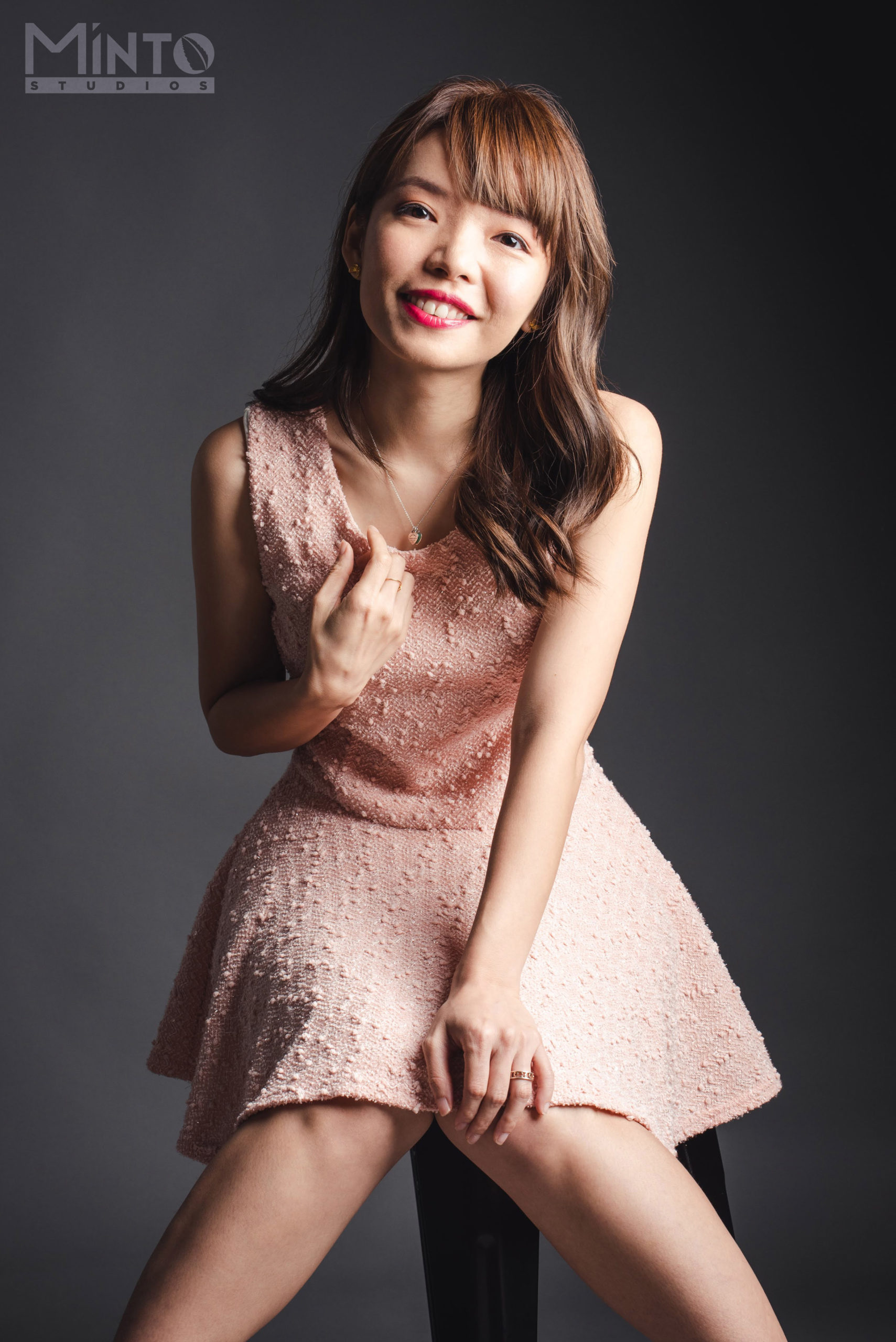 1/2 of #TheEpiphanyDuplet, Tiffany Yong juggles her ABCs – Acting, Blogging and Coaching/Consulting as she is fuelled by passion and drive to succeed.
It is not easy to make a living in Singapore just purely based on Acting, so with Blogging to help her with her online presence, and Coaching kids drama, private tutoring and freelance social media consulting to finance her life, she is currently leading the life most people hope to have: Living the Dream!