Make Your Move Movie Review | by tiffanyyong.com
Recommended Audience: Fans of BoA, TVXQ (Yunho), Derek Hough movie fans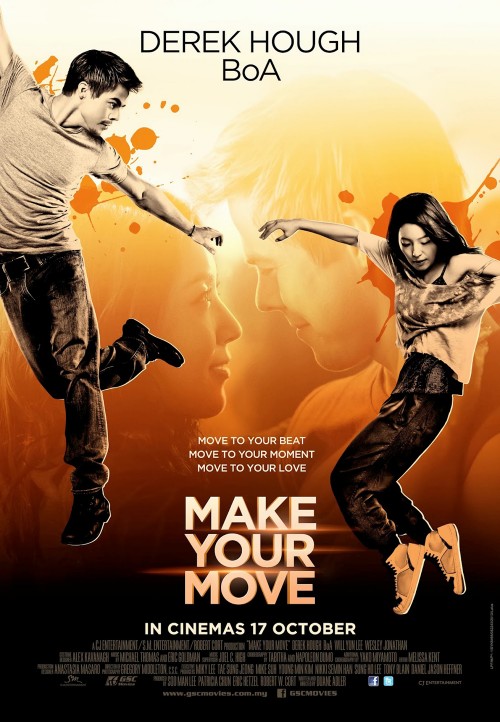 Make Your Move Movie Synopsis
Make Your Move, (formerly Cobu 3D) is a movie that debuts Derek Hough (Dancing with the Stars) and BoA Kwon (Queen of Pop in Asia) in their much-anticipated first starring roles in a feature film.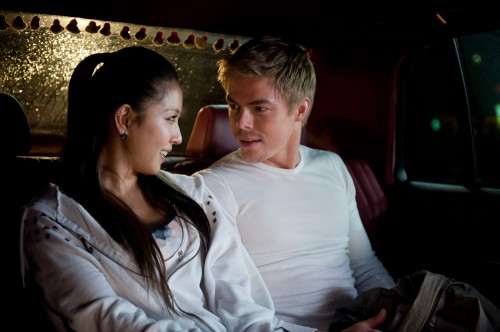 The movie follows Aya (played by Kwon), a young Korean dancer, who lives in New York City and is the leader of her all female dance crew, COBU. Aya falls in love with Donny (played by Hough), a gritty and edgy hoofer, who moves from New Orleans to New York to help his half-brother Nick (played by Wesley Jonathan) run one of the hottest underground dance clubs in the city.
Aya and Donny's love story soon parallels the classic "Romeo & Juliet" love story as they find themselves at the center of a bitter rivalry between their brothers' underground dance clubs.
Make Your Move Viewer Rating: 2.5/5 **
Make Your Move Movie Review: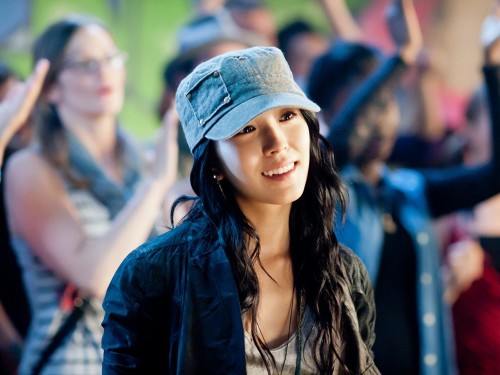 Well, it says "adapted from Romeo and Juliet", so anyone who knows the story will know the movie plot(dance version). I wasn't exactly a fan of BoA, but I did choose to watch the premiere because of her. It was really interesting that director Duane Adler, best known for his dance- and music-driven films, which include 'Save the Last Dance' and 'Step Up' used Cobu, a Japanese drum dance and tap dance as the main dance-types for this film.
BoA did a good job bringing out the power and energy of the drum dance. Well, she's not labelled the "Queen of Pop in Asia" for nothing.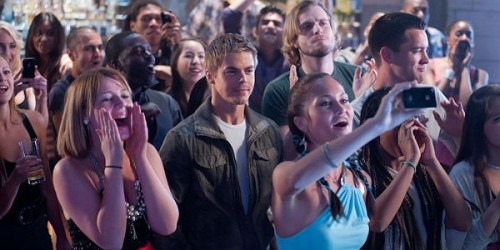 Derek's tapping skills was great, he could do it so fast that I could hardly see his feet at times. But sadly, the amazing tap dance could not give me goosebumps nor give me the impact like I thought it would.
One of the iconic scenes would be the love-making dance scene. I found it pretty interesting (Reminded me of Zac Efron's and Vanessa Hudgen's 'Can I have this Dance' scene in High School Musical 3- just that it's a little R-rated this time), incorporating dance moves when they were removing one another's clothes. But some people found it pretty awkward, and wondered why BoA had to do such a scene. Well, I guess it depends on how you look at it. Perhaps one reason it appeared odd was the sudden introduction of the song, without showing either of them switching on any music (Does it mean, they were dancing+removing clothes without music?) But of course, I have to give credit to Derek's hot bod.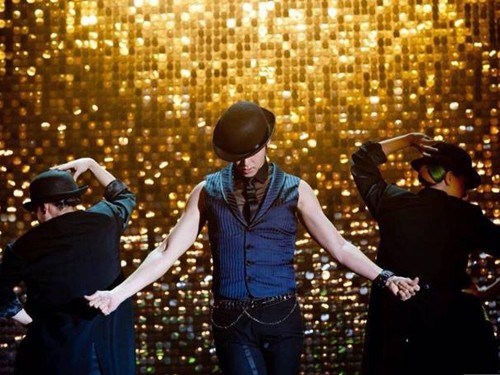 Another attraction for many K-Pop fans will be the special appearance of TVXQ's Yunho. Korean singer Jung Yunho, also known by his stage name of U-Know Yunho. The girls sitting around me was practically squealing, "so cute!" during his performance. Well, fans might hate me, but I thought his outfit didn't really match his dance, and it felt a little gay-ish.
Conclusion: Fans of BoA and Yunho will most probably catch this movie regardless, otherwise, with so many movies out on the same day, this is definitely not my top recommendation.
Do You Know?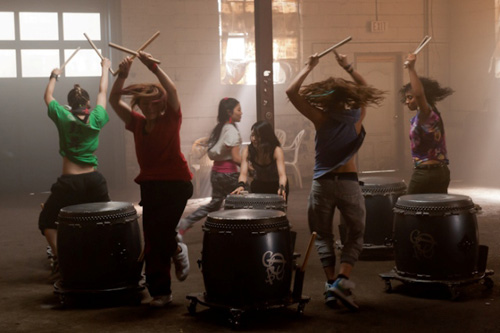 The original title of 'Cobu 3D' had an alternative title, which was 'Cobu: New York Nights'. It has now been changed to 'Make Your Move' because the movie's marketing team felt that "Cobu" would be a tough sell in a 2 minute trailer for American audiences.
The original movie title "Cobu" is taken from the New York performing arts group, COBU, started by Yako Miyamoto.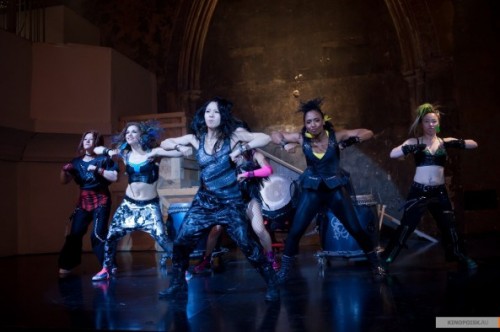 'Make Your Move' has a diverse cast of many ethnicities: Korean, Vietnamese, Japanese, Chinese, Puerto Rican, African-American, Caucasian and more.
The movie was filmed in 2011 and set to be released in early 2012. But it was only released in the late 2013 due to the technical enhancement for 3D effects and the addition of dance scenes to enhance the plot. (See information Source)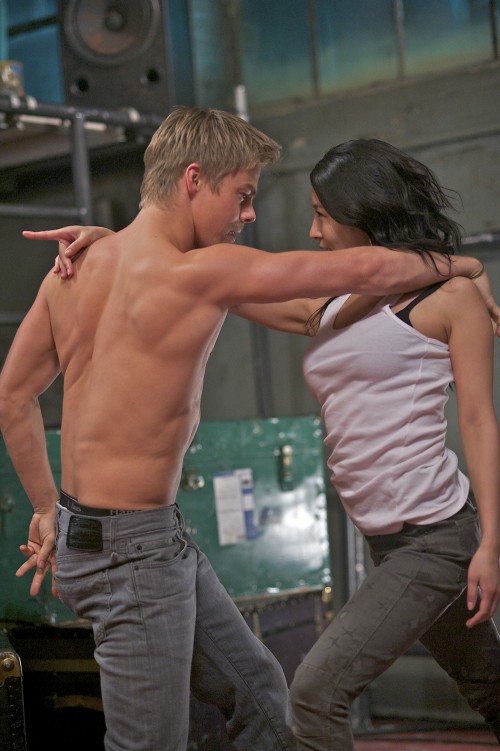 Leading man, Derek Hough, had to gain 10 pounds of muscle for his role as Donny. He is a Latin dance champion, 3 time Emmy nominee in choreography, and a 3 time winner of the television hit show, Dancing With the Stars. He had a cameo appearance in the first Harry Potter film. (click to watch the clip and observe 0.04s).
Behind The Scenes/Interviews
Check out Make Your Move Facebook Page!.The movie will be in cinemas on 14 November 2013.
xoxo



*Disclosure:
Tickets from golden village. No monetary compensation was received for the movie review.
Let me know what you think of the film in the comment section below. If you've seen the movie and agree/disagree with my review, feel free to comment and let me know!
Follow me on Twitter @tiffanyyongwt for future movie reviews, as well as other lifestyle reviews. 🙂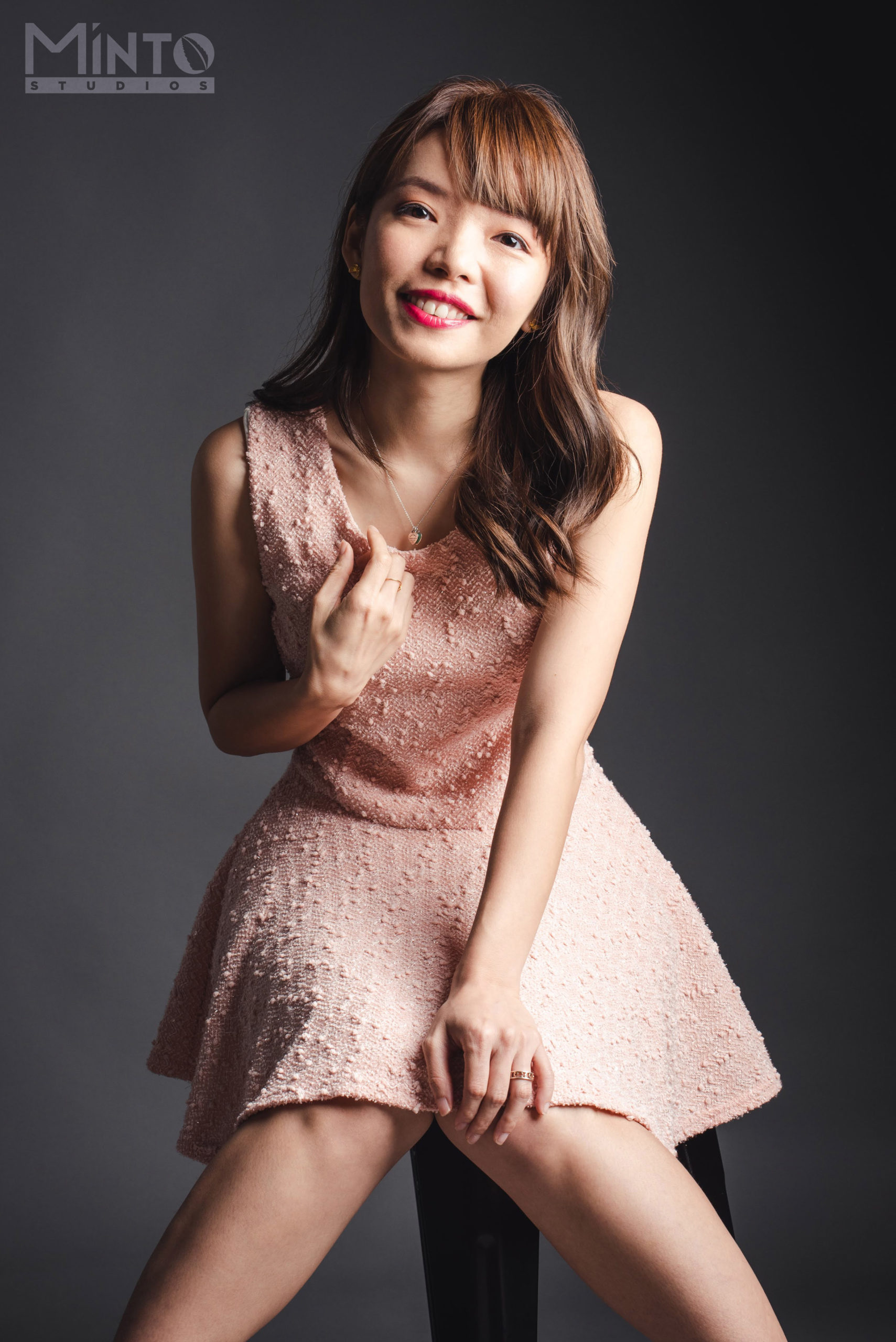 1/2 of #TheEpiphanyDuplet, Tiffany Yong juggles her ABCs – Acting, Blogging and Coaching/Consulting as she is fuelled by passion and drive to succeed.
It is not easy to make a living in Singapore just purely based on Acting, so with Blogging to help her with her online presence, and Coaching kids drama, private tutoring and freelance social media consulting to finance her life, she is currently leading the life most people hope to have: Living the Dream!