One Direction: This Is Us (3D) Movie Review | by tiffanyyong.com
Recommended Audience: Fans of One Direction (1D), Niall Horan, Zayn Malik, Liam Payne, Harry Styles and Louis Tomlinson, Morgan Spurlock's movie fans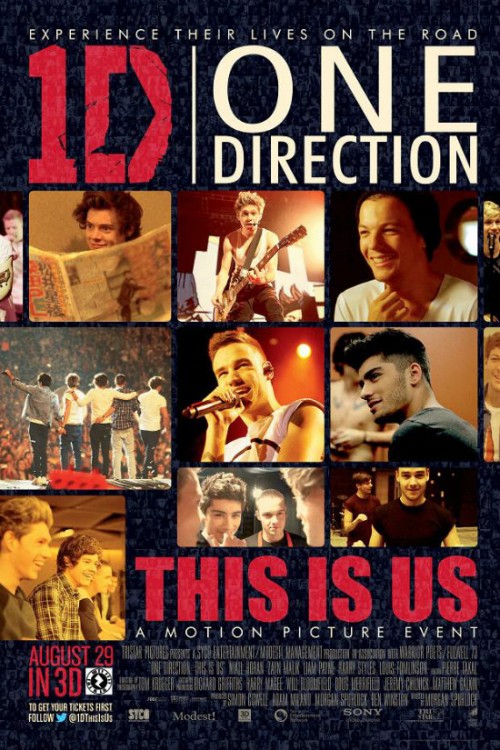 One Direction: This Is Us Movie Synopsis
An intimate all-access look at life on the road for the global music phenomenon. Weaved with stunning live concert footage, this inspiring feature film tells the remarkable story of Niall, Zayn, Liam, Harry and Louis' meteoric rise to fame, from their humble hometown beginnings and competing on the X-Factor, to conquering the world and performing at London's famed O2 Arena. Hear it from the boys themselves and see through their own eyes what it's really like to be One Direction.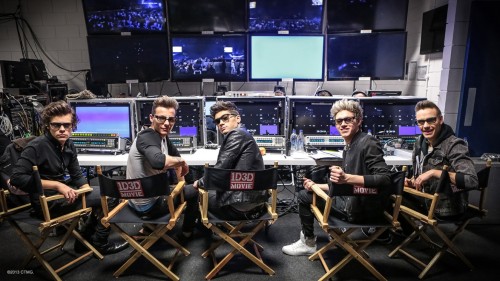 One Direction: This Is Us Viewer Rating: 4/5 ****
One Direction: This Is Us Movie Review:
Disclaimer before my review, I like 1D's music, their famous "What's Make You Beautiful" had kind of gotten into me back then. But that was all. I'm not their huge fan, I didn't buy their albums (although I have some of their songs in my iTunes), so when I'm writing this, it is from a rather non-fan perspective. I'm definitely not a fan (in comparison to what their REAL fans did in the movie).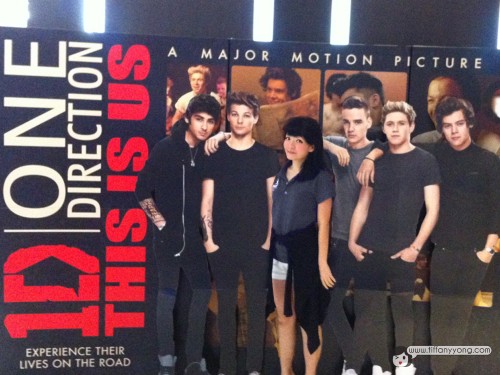 So here's some quick heads-up for those who wonder if this movie is worth watching.
To the people who don't know 1D at all: It's a great movie which gives you a quick overview of how 1D rose to fame and who they are. I won't be surprised if you start googling about them and listening their songs after the movie.
To those who know them: I belong to this category, and I definitely enjoyed their mini concert, with the countless behind-the-scenes and hilarious things they did with one another.
To the avid fans: (Meaning you've more or less watched all their Youtube videos etc) I guess regardless of what I write, you guys will still watch it. So, yes, go check out your favourite idols goofing around (half-naked) and their some-what sentimental side. And watch the movie in 3D, it's definitely worth the money!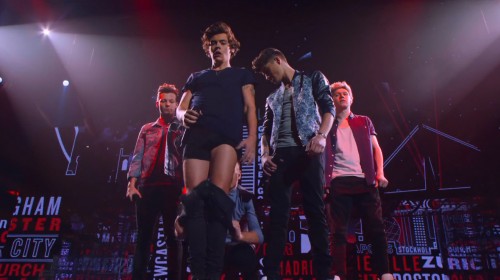 This is one of the films which I could hardly find any behind-the scenes videos, as the whole movie is a MEGA Behind-The-Scene of One Direction themselves! There are loads of footage, genuine and unscripted, showing their personality, how they interact and relax off stage.
My favourite part will be all the flash-freezing during their concert performances and they are turned into comic super heroes, original and amazing in 3D.
Besides the fun and goofy scenes, the part showing the 1D's parents talking about their sons was almost heart-breaking. The footage showing Liam's dad Geoff saying "But he's the only lad in the family and I'll never get this time back, he's gone. And I can't give him advice because he has seen more of the world than me." and Harry Styles' mum, Anne saying, "There's this feeling that we should be showing him the world, and instead he's showing us. We would never have been able to take him to a place like this. It takes a long time to get used to." brought tears to my eyes. (Read more here)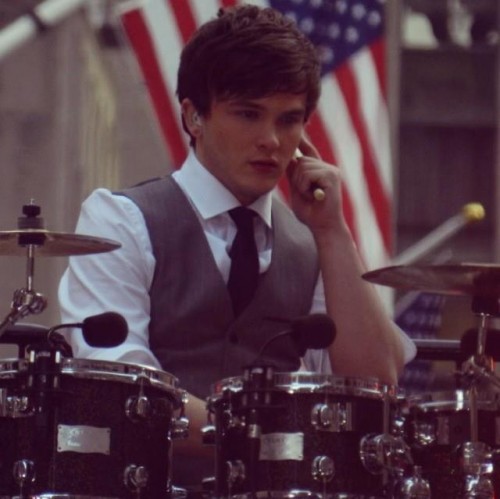 Another person who caught my attention would be Josh Devine, the drummer for 1D's concert, a real eye-candy. He managed to "charm" me several times with his drumming when the camera took footage of the boy band from his back.
Of course, this 3D pop-umentary is not without faults. I felt that the whole film was a rosy picture painted. There were nothing about their band members' love lives, no gossips, no breaking down from stress (negativity). It is very different from what Morgan Spurlock's signature "Super Size Me". According to telegraph.co.uk, his no-warts-and-all approach has led even some Directioners to brand the film a "whitewash".
Do You Know?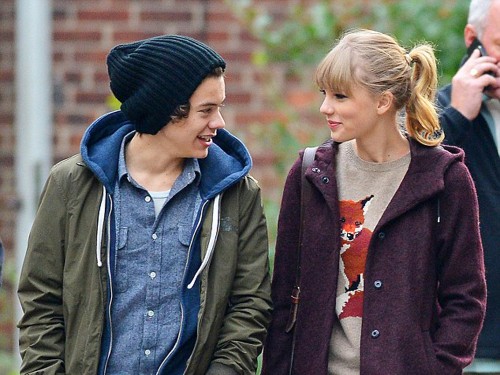 The director had to re-edit the film to remove any trace of Harry Styles's ex-girlfriend, Taylor Swift after their break-up.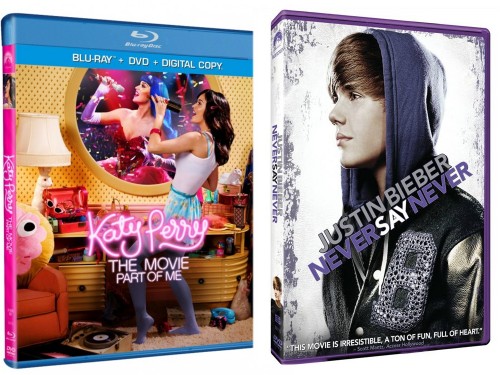 Morgan Spurlock, who unsuccessfully negotiated to direct similar films, Justin Bieber: Never Say Never and Katy Perry: Part of Me, said that he "actually lobbied for this job," as "This is probably the closest I'll get in my whole lifetime to seeing anything similar to Beatlemania."
This were the boys' thoughts on the film:
Harry Styles said making the film was "really strange" but said at the same time "it kind of didn't make that much of a difference". It was kind of just getting on with the day but there was someone in your way when you tried to get out of a door."
Niall Horan remarked that the film crew had access all areas, even filming them in the toilet.
Liam Payne said "It's so nerve-wracking making the film and stuff. I was thinking the other day when we sit in the premiere and everybody is actually watching it on the big screen it's going to be amazing but I don't know, maybe we'll see how this one goes, see if people like it."
Cast/Director's interviews
Check out One Direction: This Is Us Official Website and Facebook Page! One Direction: This Is Us will be in cinemas on 29 August 2013.
xoxo



*Disclosure: No monetary compensation was received for the movie review.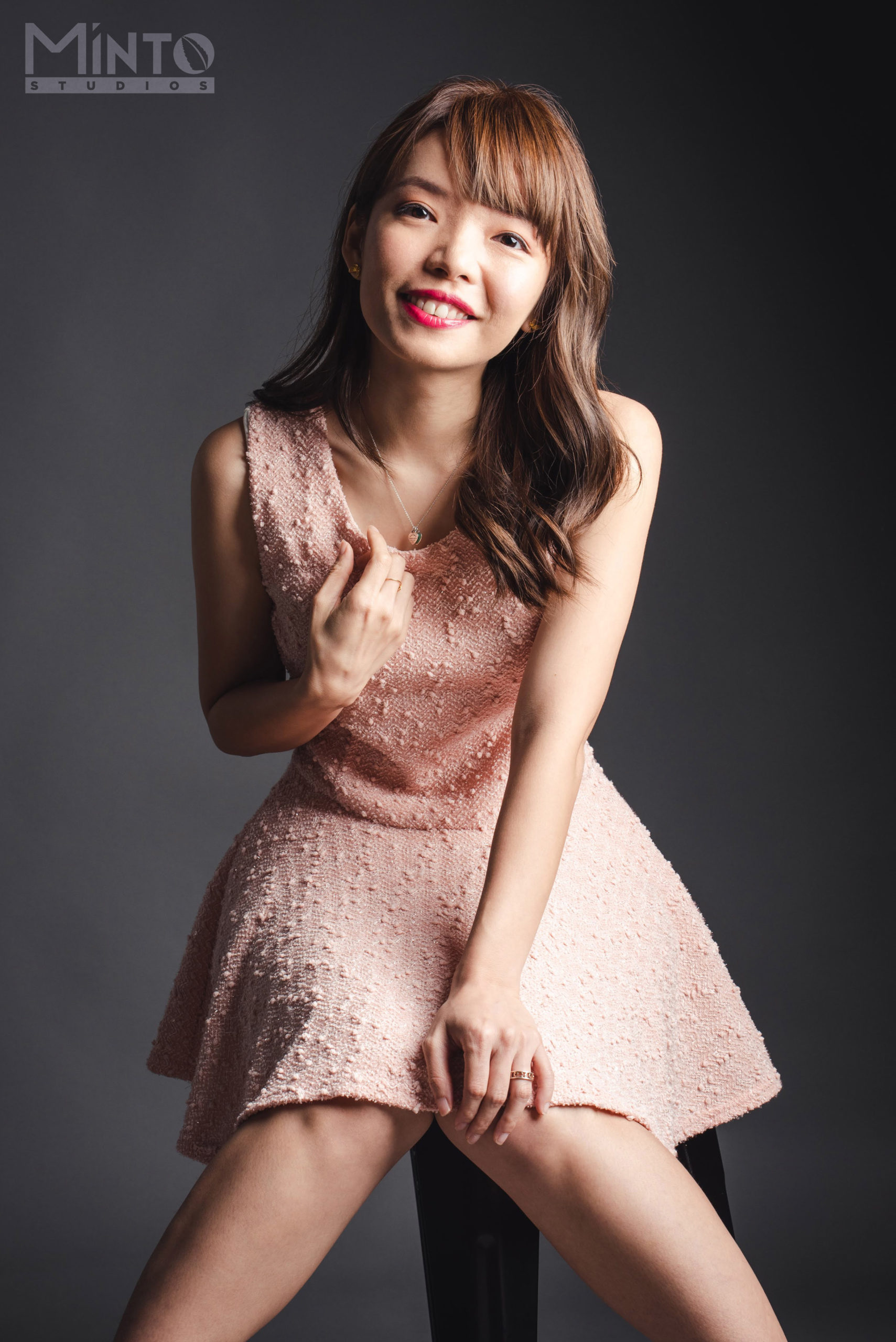 1/2 of #TheEpiphanyDuplet, Tiffany Yong juggles her ABCs – Acting, Blogging and Coaching/Consulting as she is fuelled by passion and drive to succeed.
It is not easy to make a living in Singapore just purely based on Acting, so with Blogging to help her with her online presence, and Coaching kids drama, private tutoring and freelance social media consulting to finance her life, she is currently leading the life most people hope to have: Living the Dream!