SAFRA Mobile Snapathon 2013 is here!
I used to envy friends and bloggers with their dslr and impressive digital cameras, because when I started blogging last year, I didn't own any digital cameras (I was using my then-company's camera). So when I left my job, I was also left with my iPhone 4 for the longest time. When I join contests and events, I had to beg borrow cameras from my friends, and secretly wish all these contests could set a rule where only smart-phone photography was allowed (It would have made things so much simpler!)


This contest was like a wish come true for me, and here I am, calling out to all selfies, iPhonographers or even photographers! Here's a chance to have fun, take photos and win prizes!
SAFRA has launch the SAFRA Mobile Snapathon 2013, a unique mobile photography competition where participants stand a chance to win exciting prizes worth up to $10,000!
How does it work?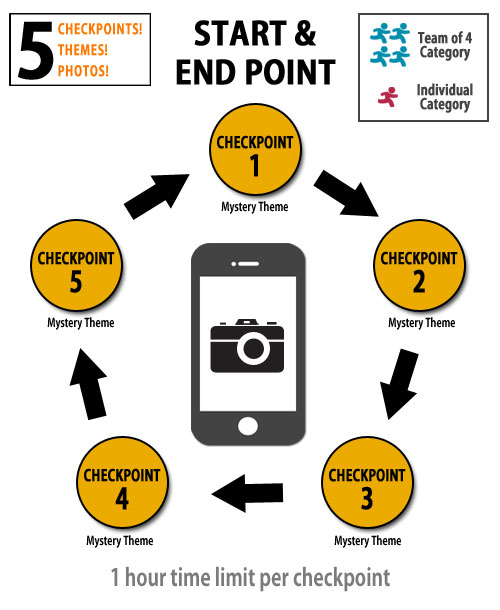 There will be 5 different checkpoints, each with a mystery theme and you will have to unravel the themes through your own interpretation. Upload your best shots online (and wait for the results!)
For more information about the competition, visit the Safra Mobile Snapathon website!
How to register
The SAFRA Mobile Snapathon Competition will be held on 28 September 2013 (Saturday)
For SAFRA members, it cost $5 per person (individual) and $15 per team (of 4 members).
For non-SAFRA members, it cost $10 per person (individual) and $30 per team (of 4 members).
Participants will receive a Goodie Bag worth over $35!
Registration ends on 31st August 2013.
So click here to register NOW!
Best Things in Life are FREE!
Besides all the fun, all participants will get free passes to an exclusive photography seminar held on 7th and 14th September 2013. Together with locally acclaimed street photographer, Mr Chia Aik Beng and photography expert Mr Guek Peng Siong, I will be there giving a talk and share some of my Instagram user experience and techniques!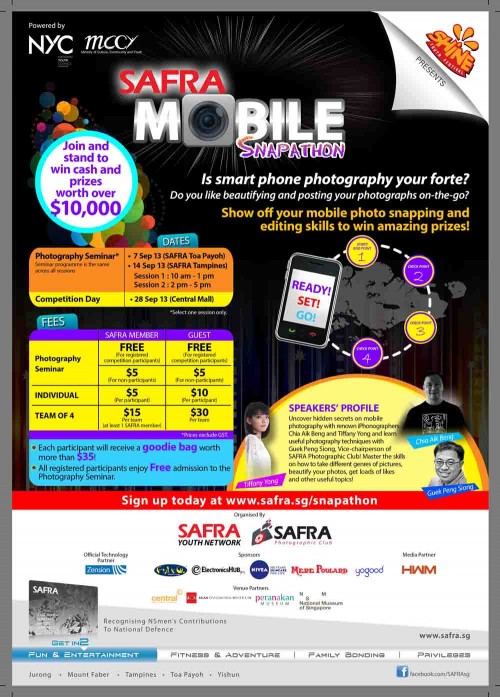 I was really surprised when SAFRA invited me to be one of their speakers (I guess they found out that I was an instagram addict). Although this isn't my first ever talk, but it's my first time standing in front of the audience as a blogger. This will definitely be fun interacting with all the participants!
Speaker's profiles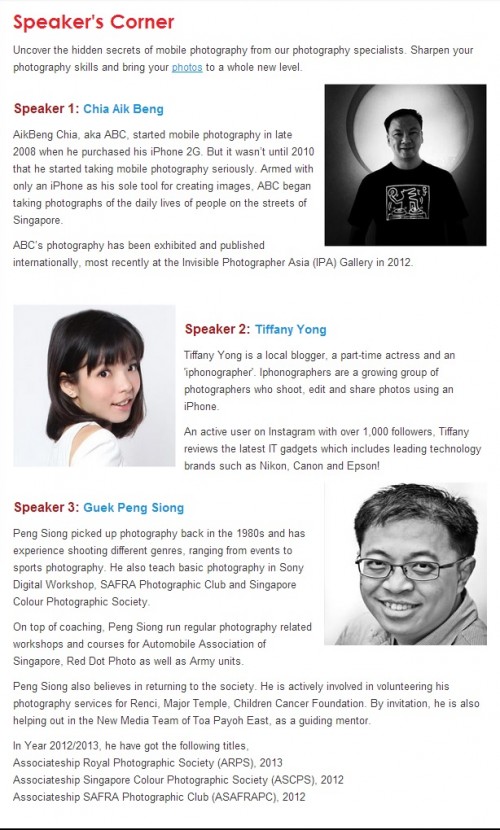 Well, all I can say, is that I can't wait to share all the information (and perhaps tips) with everyone! So do join in the fun, and let me know if you are joining ok! Follow me on instagram @tiffanyyongwt to check out some of my photos! 🙂
xoxo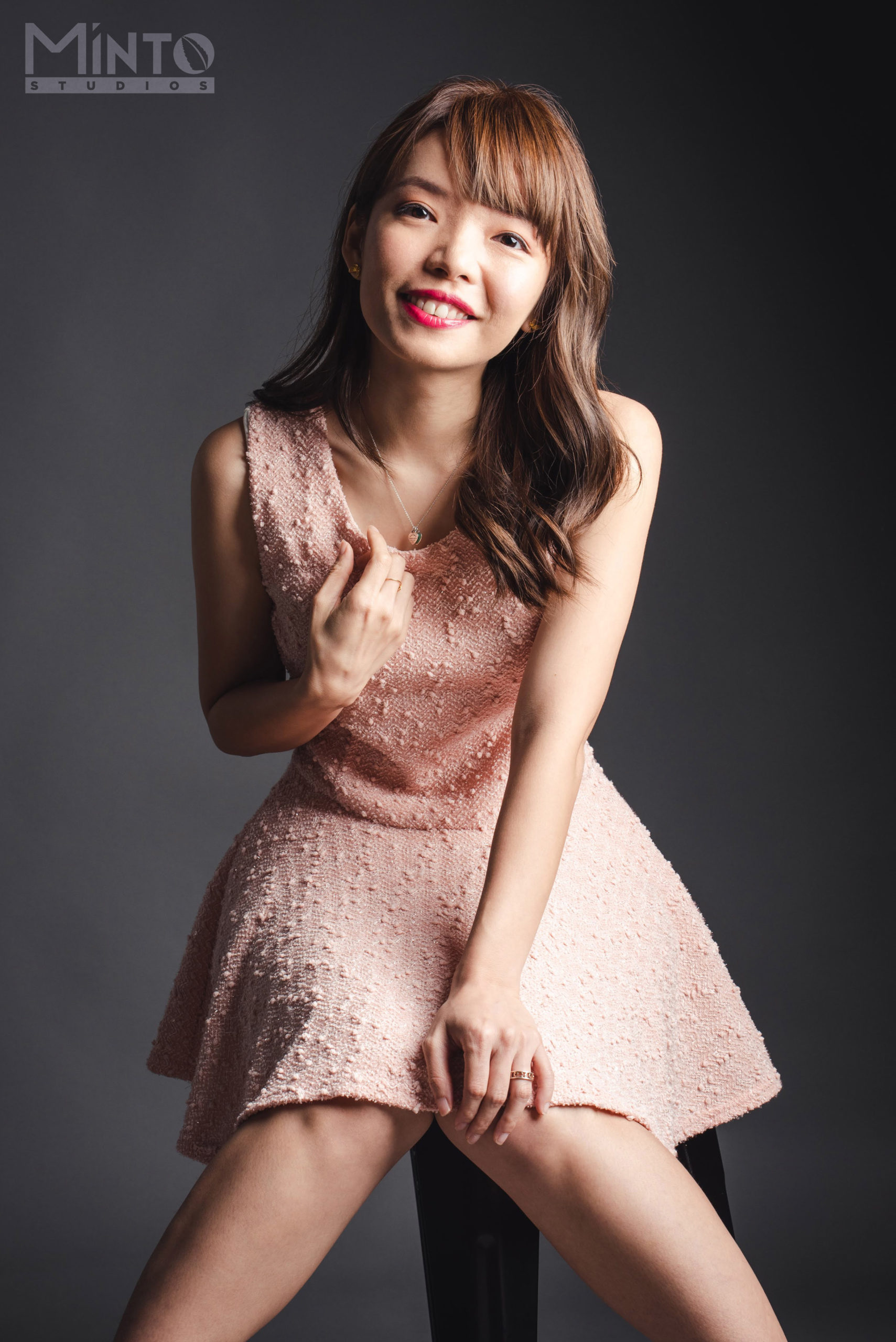 1/2 of #TheEpiphanyDuplet, Tiffany Yong juggles her ABCs – Acting, Blogging and Coaching/Consulting as she is fuelled by passion and drive to succeed.
It is not easy to make a living in Singapore just purely based on Acting, so with Blogging to help her with her online presence, and Coaching kids drama, private tutoring and freelance social media consulting to finance her life, she is currently leading the life most people hope to have: Living the Dream!