The Great Gatsby Movie Review | by tiffanyyong.com
Recommended Audience: Leonardo DiCaprio s fans, Tobey Maguire's fans, Baz Luhrmann's movie fans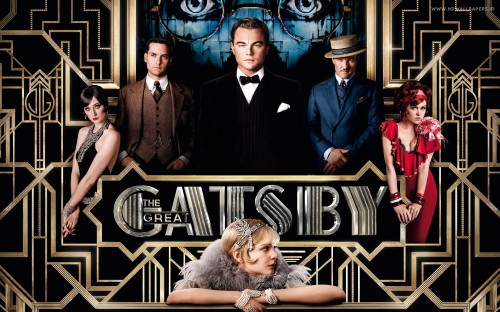 The Great Gatsby Movie Synopsis
From the uniquely imaginative mind of writer/producer/director Baz Luhrmann comes the new big screen adaptation of F. Scott Fitzgerald's novel, The Great Gatsby. The filmmaker will create his own distinctive visual interpretation of the classic story, bringing the period to life in a way that has never been seen before, in a film starring Leonardo DiCaprio in the title role.
"The Great Gatsby" follows Fitzgerald-like, would-be writer Nick Carraway as he leaves the Midwest and comes to New York City in the spring of 1922, an era of loosening morals, glittering jazz and bootleg kings. Chasing his own American Dream, Nick lands next door to a mysterious, party-giving millionaire, Jay Gatsby, and across the bay from his cousin, Daisy, and her philandering, blue-blooded husband, Tom Buchanan. It is thus that Nick is drawn into the captivating world of the super-rich, their illusions, loves and deceits. As Nick bears witness, within and without the world he inhabits, he pens a tale of impossible love, incorruptible dreams and high-octane tragedy, and holds a mirror to our own modern times and struggles.
The Great Gatsby Viewer Rating: 4/5 ****
The Great Gatsby Movie Review: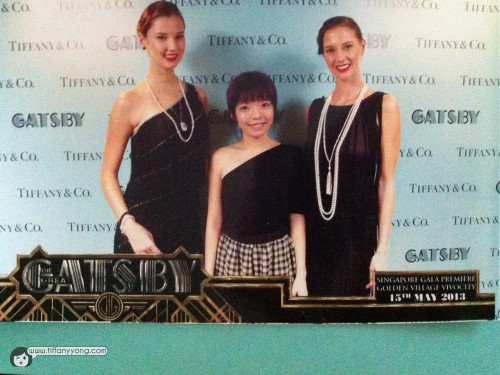 Thanks to Tiffany & Co., who hold this Movie Premiere Gala and Fonzie for inviting me, I got to watch The Great Gatsby movie! There was a photobooth and a few models parading in their Jazz Age outfit.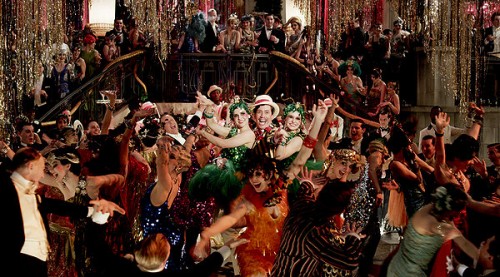 If you have watched Moulin Rouge and loved it, you will love The Great Gatsby. If you loved the romance between Romeo+ Juliet, you would melt in Jay Gatsby's love too. Baz Luhrmann's style is practically oozing out from the movie, the bright colours, the glittery accessories, the chiselled features and even the many top-down filming techniques. It's very him, very Baz Luhrmann. As the saying goes, diamonds are a girl's best friends. In the movie, Tiffany & Co. is everywhere on Daisy, it was so hypnotizing that I almost want to get myself a piece after the movie.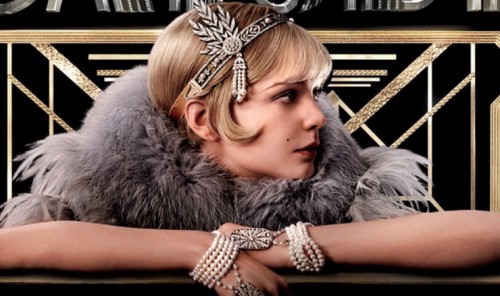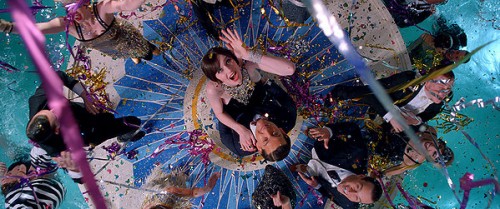 If you haven't read the book, or even know what the story is about, the movie will keep you hooked, with basically just one thing – Leonardo DiCaprio's (or should I say Jay Gatsby's) eyes.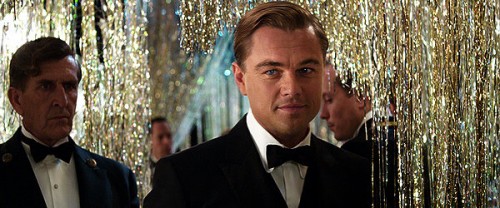 I was so captivated by his eyes, who did a lot of the acting. Is he a bad guy trying to con Nick Carraway? What is he thinking of? What does he want? What is his purpose of doing that? Questions after questions popped up in my mind, yet I had no time to think in depth, as I would be carried away by the storyline.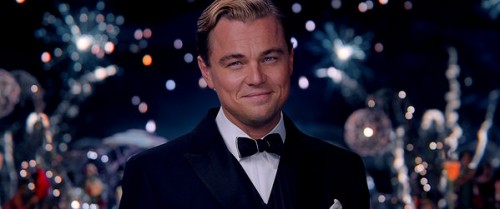 He has the capability to make you feel the feeling he was having. The slight shivers, little actions, the nervous-ness when he's finally meeting the girl he loved for 5 years. It was hilarious, yet it was sweet.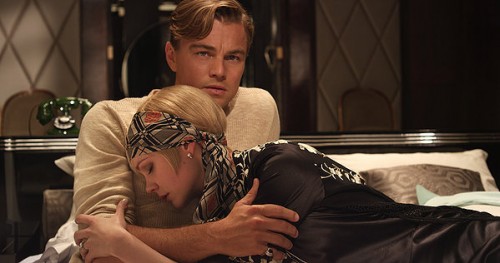 Too bad, there is no happily ever after, just like that of Baz Luhrmann's movies. The Pauper tries to be rich for the woman he loves, but the woman is a shallow lady, who only wants to be pampered and loved. But yet, she doesn't love her own child. I don't wish to kill the surprise with too much spoilers. But if you are a fan of any of the cast (or director) go watch it, it will be worth it.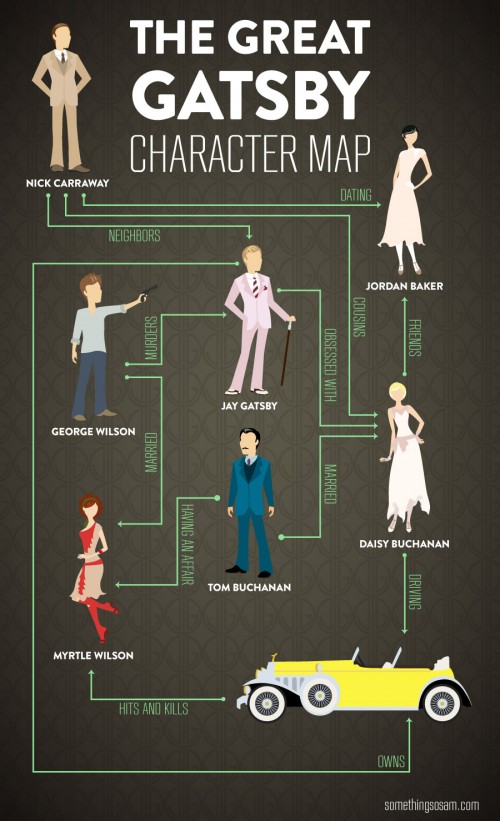 Do You Know?
Ben Affleck was considered for the role of Tom Buchanan, but dropped out due to scheduling conflicts with Argo. After Affleck dropped out, Bradley Cooper and Luke Evans were considered and Joel Edgerton was eventually cast.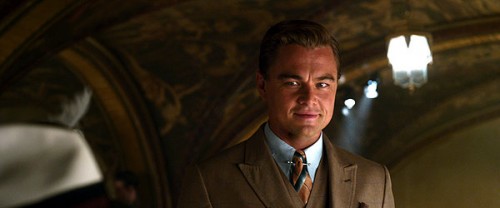 Leonardo DiCaprio wanted to play Jay Gatsby because he was drawn to "the idea of a man who came from absolutely nothing, who created himself solely from his own imagination. Gatsby's one of those iconic characters because he can be interpreted in so many ways: a hopeless romantic, a completely obsessed wacko or a dangerous gangster, clinging to wealth."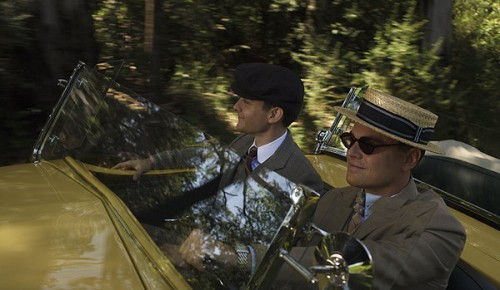 Leonardo DiCaprio and Tobey Maguire have been real-life friends since childhood. This marks the first time they have appeared in a movie together since Don's Plum.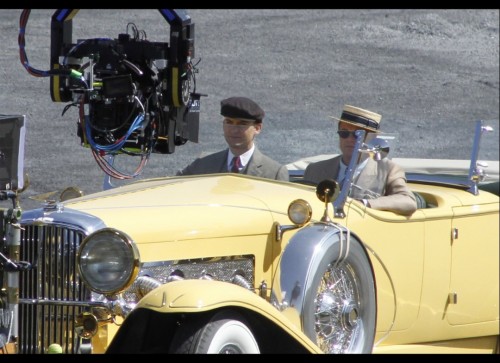 Genuine Duesenberg automobiles are far too rare and valuable to be used in driving action scenes. (A Duesenberg Model SJ Convertible Coupe sold at auction for over $4.5 million in March 2013.) Two Duesenberg Model J replicas were painted yellow and modified to match each other for filming.
The Great Gatsby Behind The Scenes
Get Your Favourite The Great Gatsby posters here!
Check out Tiffany & Co.'s Jazz Age inspired jewellery here.
Check out the Great Gatsby official website and
The Great Gatsby Facebook Page will be in cinemas from 16 May 2013 (Today!) onwards.
xoxo



*Disclosure:
Tickets from Tiffany & Co. and Golden Village. No monetary compensation was received for the movie review.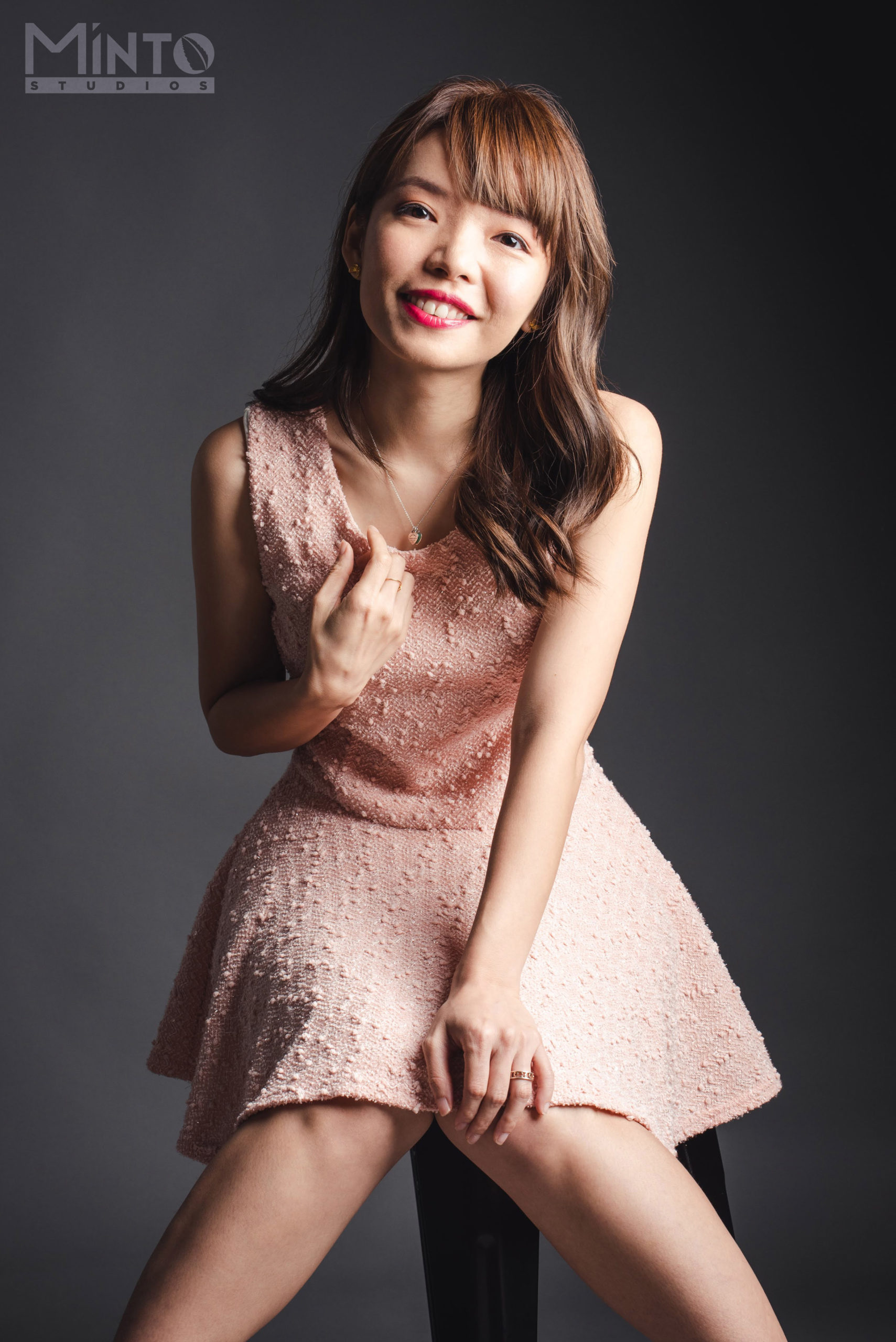 1/2 of #TheEpiphanyDuplet, Tiffany Yong juggles her ABCs – Acting, Blogging and Coaching/Consulting as she is fuelled by passion and drive to succeed.
It is not easy to make a living in Singapore just purely based on Acting, so with Blogging to help her with her online presence, and Coaching kids drama, private tutoring and freelance social media consulting to finance her life, she is currently leading the life most people hope to have: Living the Dream!