Getting Inspired by BONIA
Here's a short little post in hope to be able to "inspire" my readers and get them to help me like my instagram photos! So Bonia is having a instagram contest where visitors take a photo of themselves together with a BONIA product in the pop-up store that inspires them and post it on Instagram with the hashtag #BONIA39.
Initially, I wasn't even thinking about joining this contest until my dear friend Priscilla aka Pingerrain "inspired" me to join. She was hoping that it could be a travelogue trip for both of us, and perhaps we could even discover the inspiration behind some of BONIA's designs (Afterall, their chief designer, Mr Gaetano de Franceschi is from Italy)
Help me garner likes by clicking on the photo!
I have linked all my instagram photos to these photos. All you need to do is to click on the photo (it will link you to the instagram photo) and like it with your account!
If you have the instagram app, my username is @tiffanyyongwt and do help me like all the photos with #bonia39! (Basically the first 6 photos!)
TODAY'S THE LAST DAY!
I missed out these luggage bags during the launch party as I was overwhelmed by seeing Sonia Sui (I guess!). When I went back to the Pop-Up Store again, I really feel like going on a holiday the moment my hands touch the handle of the luggage bag! The wheels were so smooth, not bumpy like my old luggage. dreaming in progress Milan… Italy… Guys… Holidays~
I took this just yesterday after having yoga with Bubbamama . Perspiring and happy after a quick workout, I had a sudden thought. Everyone wear and look formal/ glamourous with BONIA. But do we really have to wear that? Inspired, I quickly asked the sales assistant to help find a bag where it is suitable for casual occasion. Here it is! So go like it ok? 🙂
I am really a fashion-idiot, so I usually go for the safest one to two tone dressing style (Meaning 1-2 colours). So dressed in this delilaroselabel gown, I was carrying an old bag (as I was rushing off! No time to change bag. Ok, excuses, I'm just lazy) I really like the colour, look at the pumps and bracelet designed by the Raffles Design Institute students! They are simple matching. BONIA's smart enough to put only 1 of the pumps out, if not, I might just wear them and parade around!
As someone who like to bring a big bag and throw everything in, this pink clutch definitely forces inspires me to bring only the most important and necessary items! How many times have you carried a big bag out and back home without touching a single thing inside (except perhaps your wallet and phone)?
With this, you won't look like a busy bee!
Haha… Guess what, by the time I took this photo, my camwhoring mode was on. Perhaps I was too inspired by the fashion show, models strutting down the stage. Perhaps Bonia can do one next time for short Asian Girls?
Darker coloured bags don't get dirty easily. Or should I say, the dirt doesn't show as fast and obvious compared to lighter-coloured bag. So this bag is definitely good to be my all-purpose (throw-everything-in) bag!
OK. That's all! Hope I had somehow inspired you guys! haha… Do feel free to provide me with feedback, be it from the comment section below or my instagram 🙂 Get your friends to "like" my photos too! K? Muah muah!
More Camwhoring Modelling Photos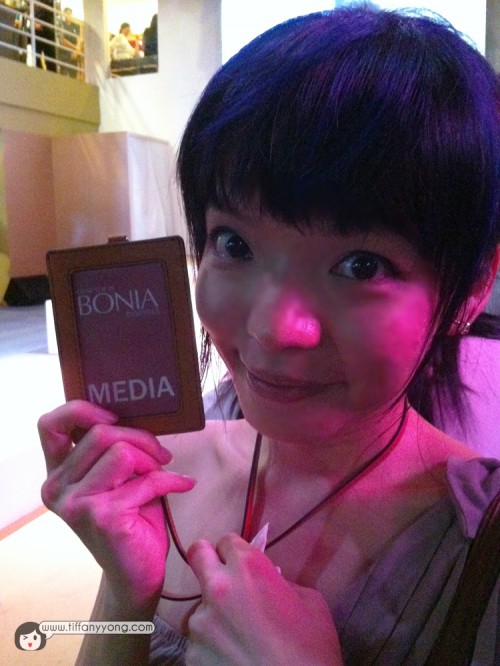 Just some showing-off 😛
Ok, don't hate me, but I'm really so lucky to be taking photos with some of the really cool and friendly celebrities. Some day, I hope to be like them too. Though I know I can never catch up with the Height part. LOL.
Ok, perhaps I shouldn't have done that. Don't be jealous, be inspired! Ok? Plus, remember to help me like those photos! Every like counts! (I am starting to sound like those charity shows!)
xoxo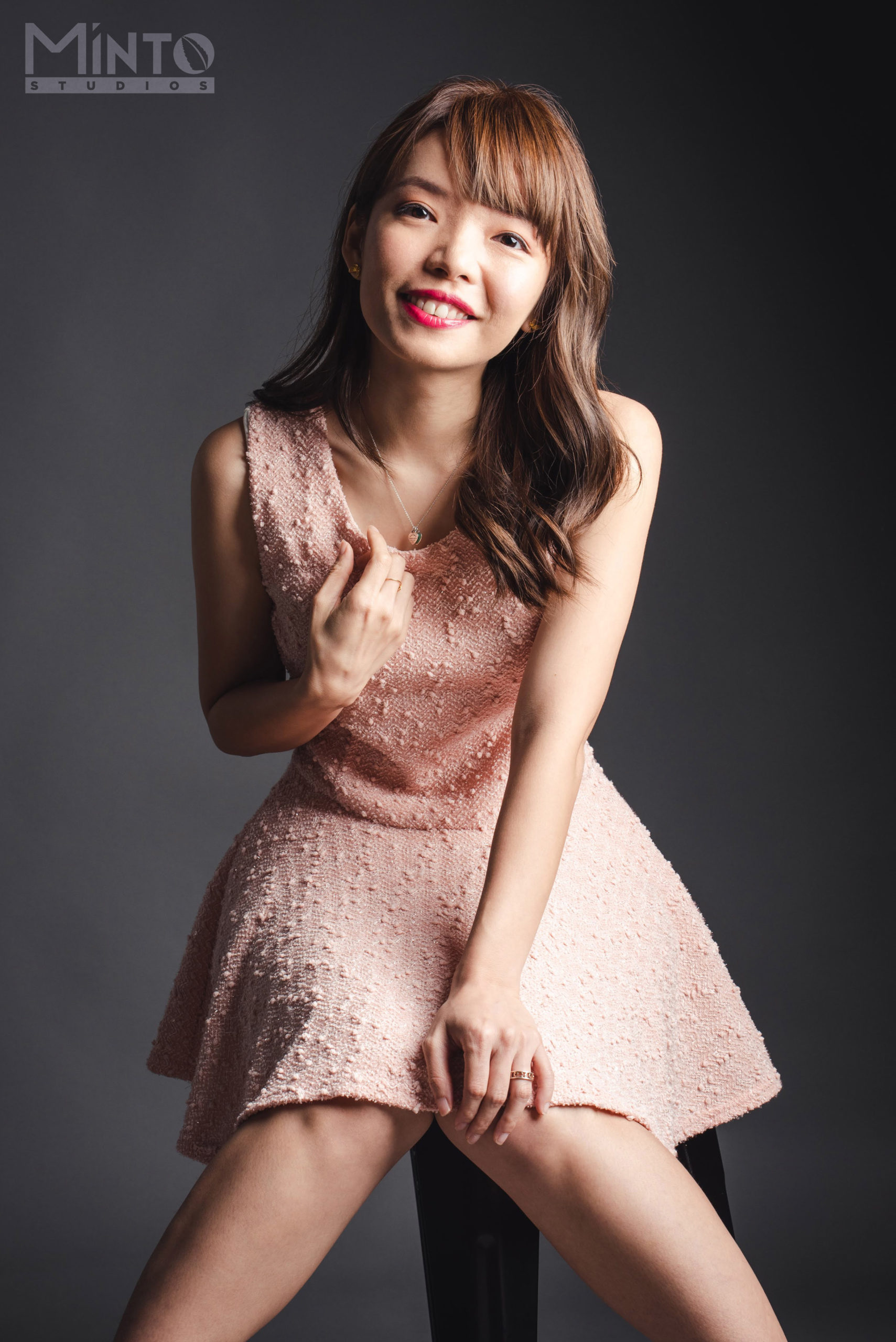 1/2 of #TheEpiphanyDuplet, Tiffany Yong juggles her ABCs – Acting, Blogging and Coaching/Consulting as she is fuelled by passion and drive to succeed.
It is not easy to make a living in Singapore just purely based on Acting, so with Blogging to help her with her online presence, and Coaching kids drama, private tutoring and freelance social media consulting to finance her life, she is currently leading the life most people hope to have: Living the Dream!