Insworld Institute: Providing high quality British education in Singapore
In case you don't know, Insworld Institute is a private school which provides British education in Singapore. They have high School Programmes like English for Academic Studies (EAS), Junior Secondary (Edexcel International Tuition Programme), High School (IGCSE Level), Junior College (Edexcel GCE 'A' Level), Undergraduate Programmes, LCCI Business in English and BTEC HND Level 5.
Their classes were held in small groups, with 4-12 students per class to ensure that they are able to cater for each student's individual needs. Insworld provides Edexcel IGCSE and A level Fast Track Program of 12-18 Months which offers both a cost saving opportunity as well as an efficient way for students to move forward with their studies compared to 24 months offered by most schools. (Click here to know more)
Talent Showcase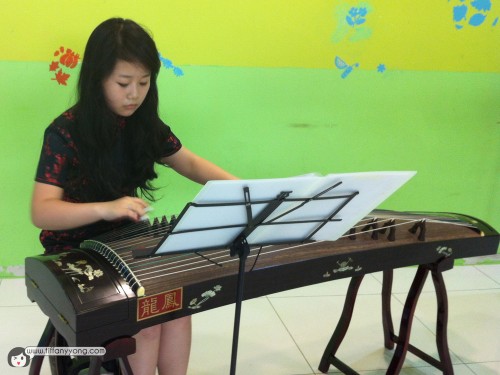 So we were invited to the institute to grace the opening of their art gallery (so honoured!). But before that, one of the students did a short musical performance for us, which totally reminded me about my love for Ruby Lin, Huan Zhu Ge Ge (环珠格格) and how I went to learn Gu Zheng just to be like her.
Opening of the Art Exhibition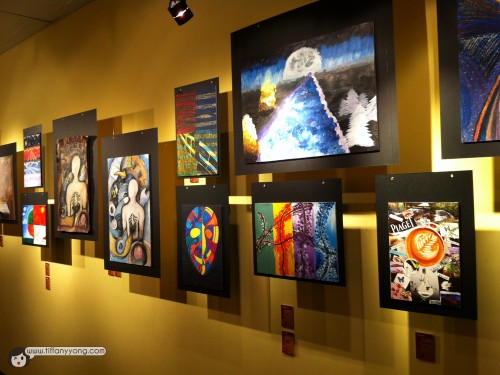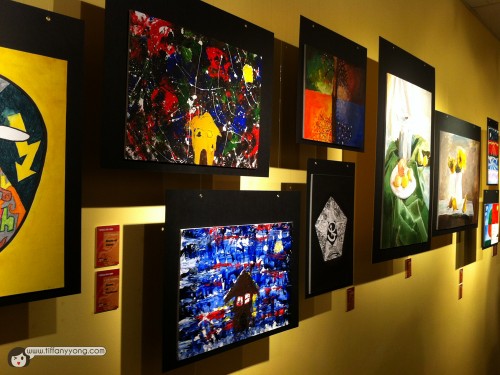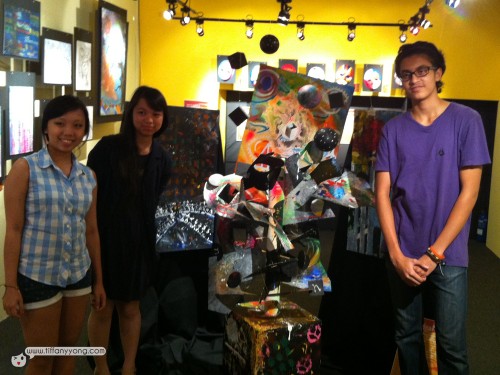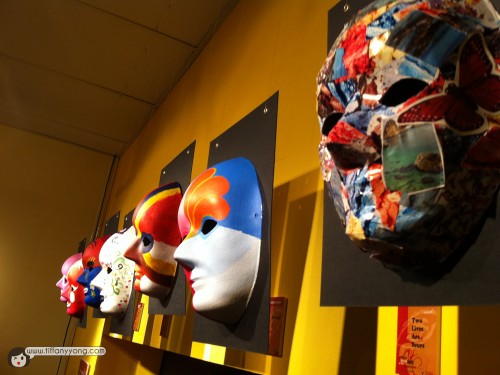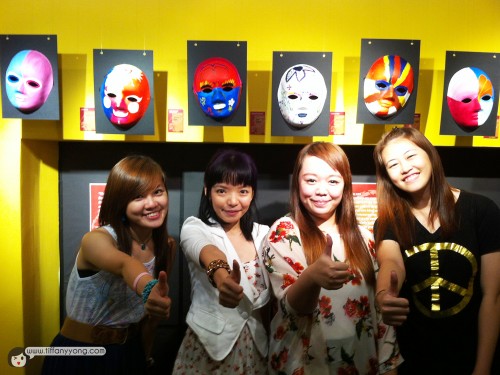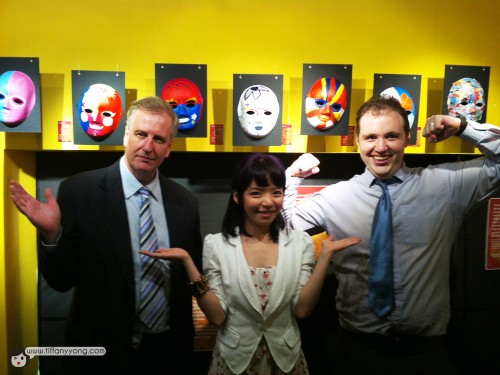 The principal and manager were two fun-loving people! Thanks for treating us like VIPs!
My Favourite Artpiece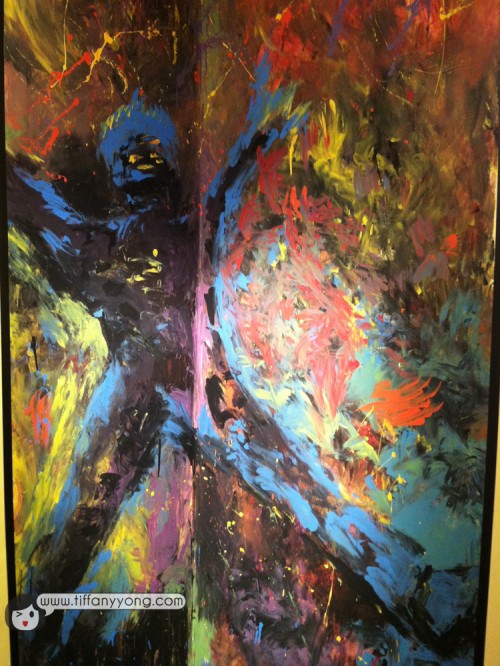 I didn't really notice this piece of art as Michhysaurous and Apple were camwhoring in front of it for a long time. When I finally got to see it, I was quite captivated by the black silhouette of the person (Michhysaurous say she can't see it. But I guess everyone else can right?) LOL. To our surprise, the person who created it was the Director of Student Services, Dakila Carbarloc!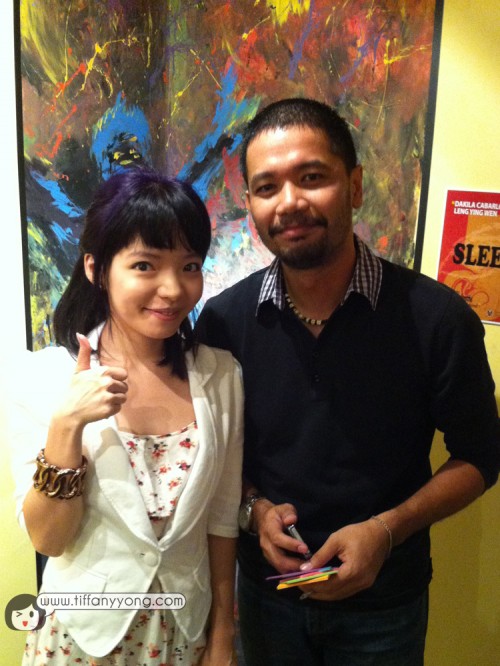 Where's Insworld Institute
No 2 Serangoon Road, The Verge #03-18, Singapore 218227
Tel: (65) 6732 1728
xoxo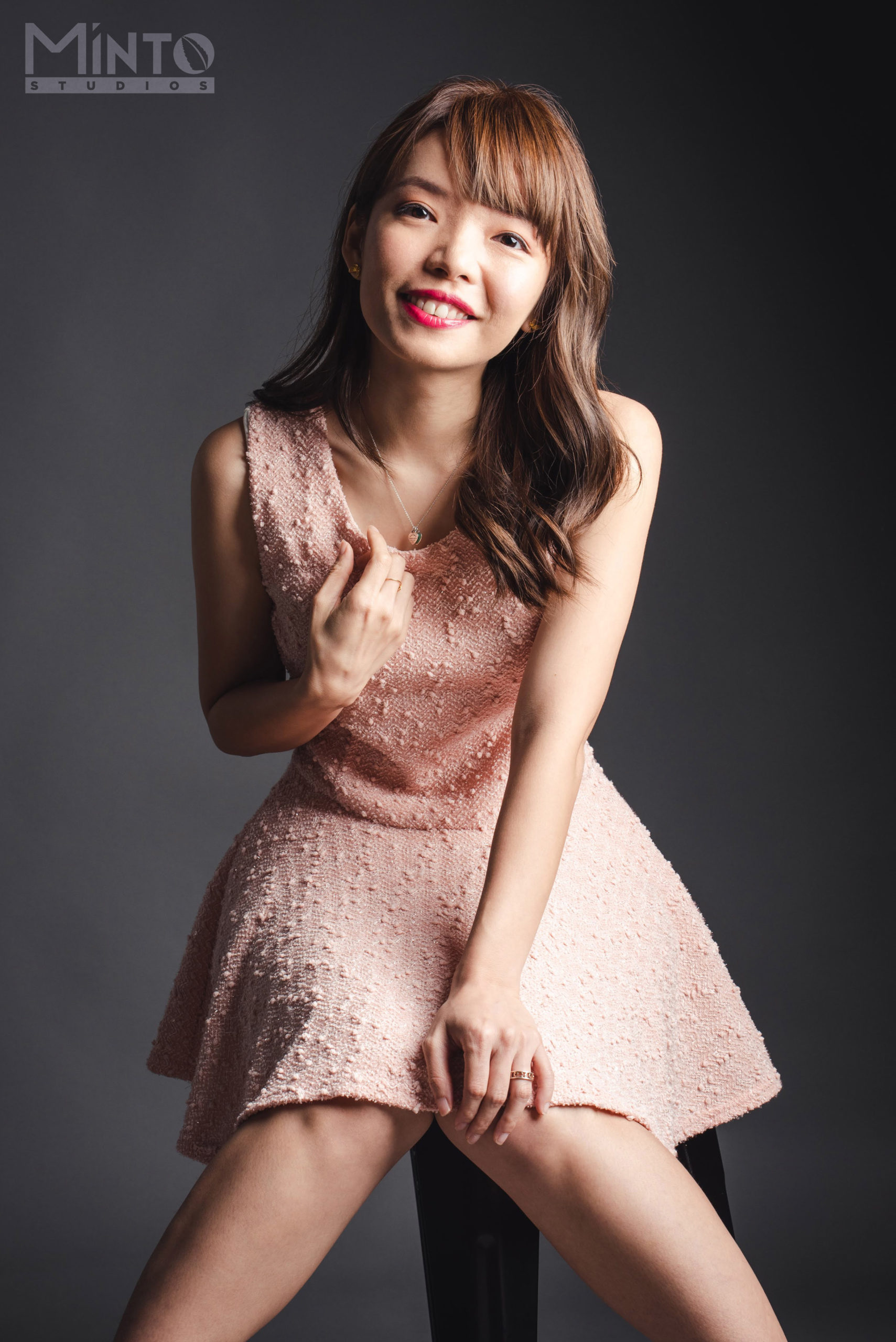 1/2 of #TheEpiphanyDuplet, Tiffany Yong juggles her ABCs – Acting, Blogging and Coaching/Consulting as she is fuelled by passion and drive to succeed.
It is not easy to make a living in Singapore just purely based on Acting, so with Blogging to help her with her online presence, and Coaching kids drama, private tutoring and freelance social media consulting to finance her life, she is currently leading the life most people hope to have: Living the Dream!