Black Market x WYLD Agencies goes Australian Style
I get to attend the Black Market x WYLD Agencies: Australian Style Popup Launch at Orchard Central with Priscilla! Before I start blabbering… let's check out the place!
[fsg_gallery id="5″]
If you are wondering if this is a "high-class" (atas) event, yes, it is. But I'm definitely NOT an "atas" blogger, so what I do at such events (besides feeling awkward) is to ENJOY myself with the yummy food, and take loads of fun photos with whoever's going with me!
Australian Foodies and Candies
The amount of calories I have from this party is like my whole day (or 1.5 days) worth of calories! I was practically stationing at the cheese booth! Because they are absolutely delicious! The hosts are so thoughtful to provide yummy australian candies and nibbles!
What's After Food? FUN!
What's Australian Style?
If you are noob beginner in fashion, (I'm an absolute fashion-idiot!) and if you are wondering what is Australian Style (like me), here's some hints and tips I managed to find!
Australian fashion has a more casual approach. They like to use lightweight cloths while for the design, they want to be comfortable, with a casual attitude, yet with flair and style. (more information here)
So here's some of the displayed brands!
Evil Twin (click to checkout their FB)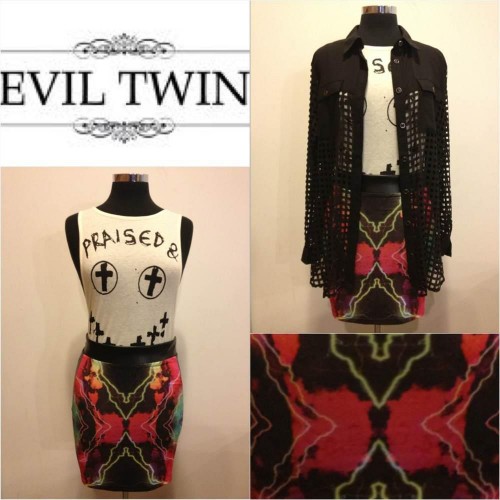 EVIL TWIN is all about left-of-centre everyday wear with a dash of avant garde. They are mainly grungy punk street styles with designer lines and glitzy, trashy 80's influences. The pieces are fun and flashy and can be taken from AM to PM quicker than you can change from beat up cons to multi-inch platforms. Wear it and you make a statement (Yeah, I love to look good, but I don't take this sh*t too seriously")
Mink Pink (click to check out their FB)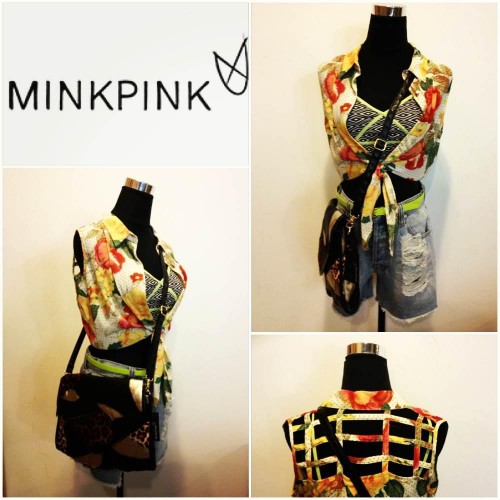 For Mink Pink, the designs are inspired by high-end designers, current trends, street styling and vintage pieces, emphasizing on playfulness and unique-ness specially for the fashions free spirits. P.S. Many celebrities are fans of Mink Pink and seen wearing them.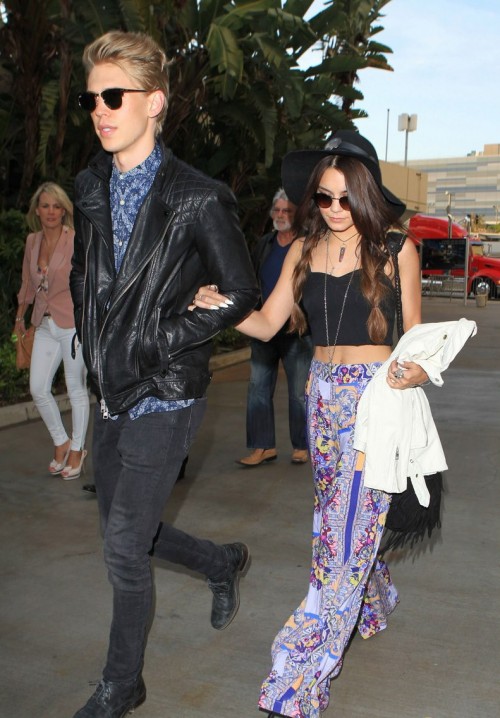 Hunt No More (Check out their FB)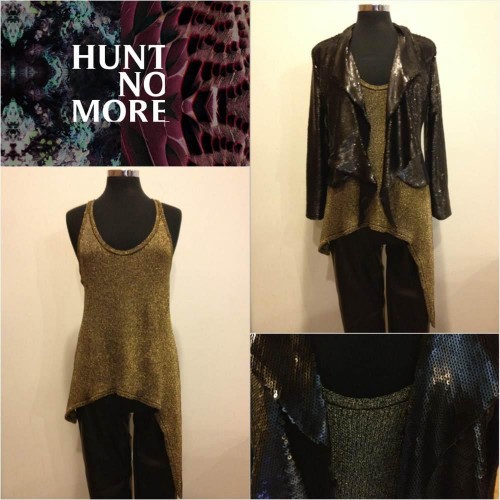 HUNT NO MORE has bold colours, wild prints and unique designs. It makes the wearer enigmatic, sultry and truly unique. With its startling colors and cavalier silhouettes, the label carries an attitude of charismatic nonchalance matched with bold taste. The label gives the wearer an independent and sultry grace, yet with sharp stylishness.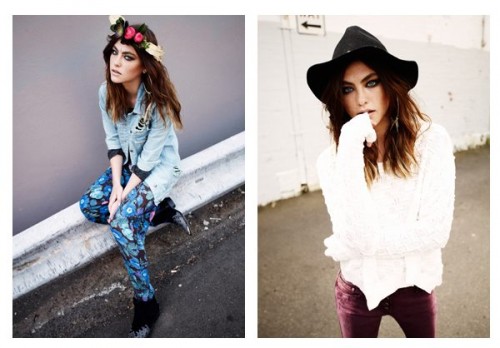 This is perhaps one of my favourite styles, as it's closest to the "boyfriend tee" feel. Floral, casual, denim, It goes well with shoes as well as heels. Suitable for the Singapore casual wearing style, you won't feel out-of-place or overdress with Somedays Lovin'.
P.S. All the above descriptions are based on what I found online, as well as what I felt, in case you are the type that need some words to describe the brands.
POP-UP RUNS FROM 1 MAY TO JUNE 2013, Orchard Central, 02-10 ·
Do check out both Black Market No2's and WYLD Agencies' official websites!
Click to like Black Market's Facebook Page and WYLD Agencies' Facebook Page!
Check out what Priscilla wrote about the party here!
xoxo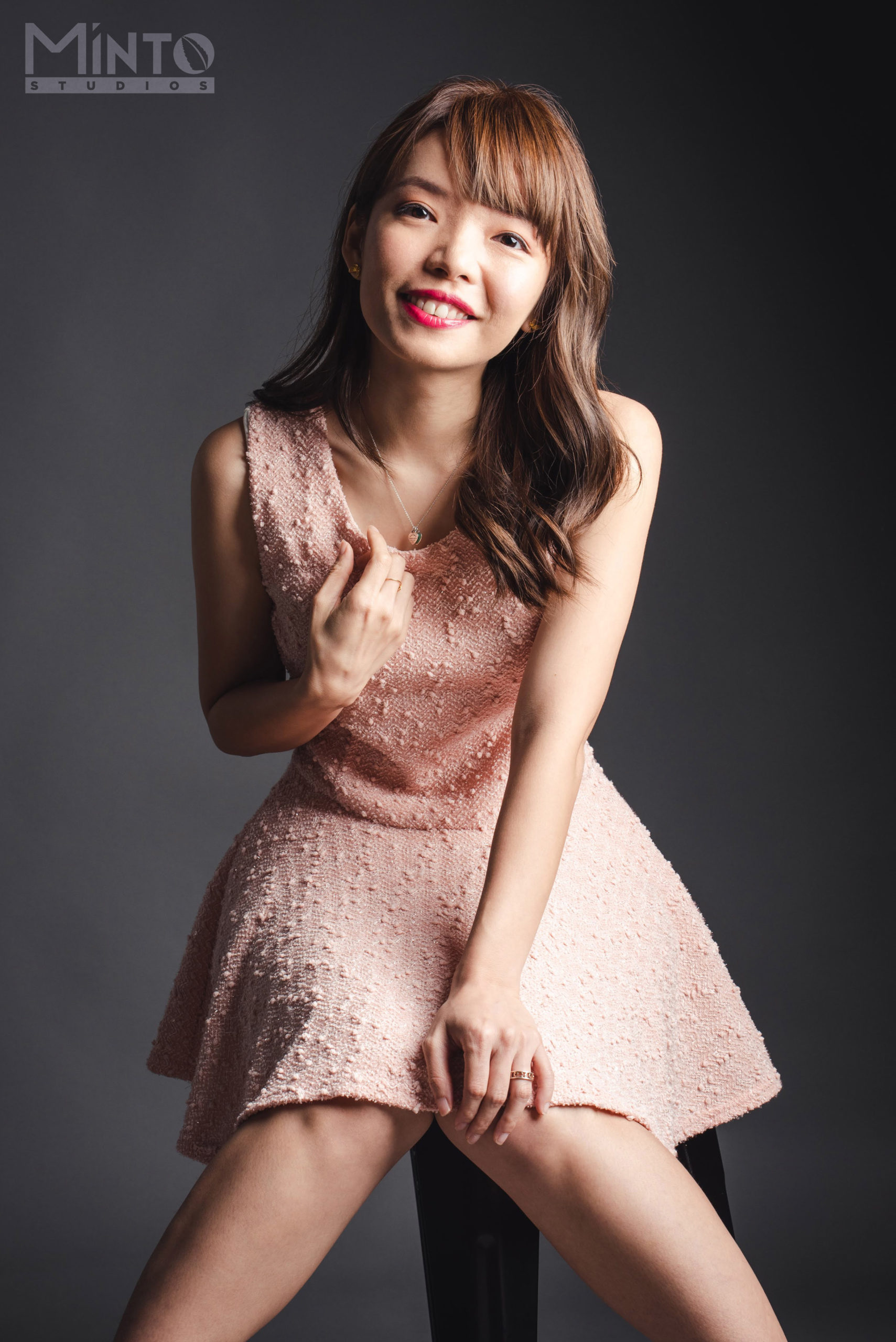 1/2 of #TheEpiphanyDuplet, Tiffany Yong juggles her ABCs – Acting, Blogging and Coaching/Consulting as she is fuelled by passion and drive to succeed.
It is not easy to make a living in Singapore just purely based on Acting, so with Blogging to help her with her online presence, and Coaching kids drama, private tutoring and freelance social media consulting to finance her life, she is currently leading the life most people hope to have: Living the Dream!