DÉLIFRANCE'S SWEET SURPRISE FOR MUMS
12 days to Mother's Day! I always have a problem deciding what to get for my mum in the past. I remembered VIVIDLY once, when I was back in Primary School that me and my siblings tried buying a necklace for my mum for Mother's Day. She was so furious when she saw it, and demanded us to return and ask for a refund. Imagine the trauma I went through! Ever since then, I (or we) didn't dare to buy her any gifts any more.
So then how do I celebrate Mother's Day? When I started University, it became ritual meals at restaurants. Once in a while, there will be cakes! So this year, thanks to Délifrance, I got a "Gift Of Love" cake for my mother in advance~ (Thanks to Darren for bringing me to the event, of course!)
I was surprised to see Don at the event, haha, and he was very relieved to see me as he was surrounded by daddy bloggers (with their kids), knowing none of them.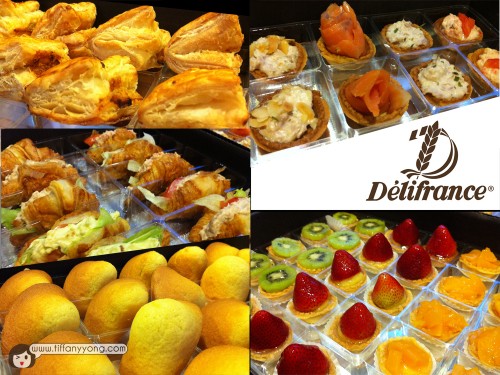 So besides feeding us with all the delicious food, we get to do some hands-on "cake-making". With so many kids around,of course it won't be real cakes!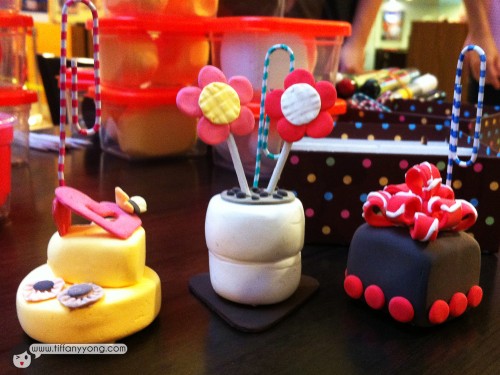 Délifrance got Shikin Rahman, a lady who does clay modelling to teach us (kids, actually) how to make the clay version of Délifrance's "Gift of Love", "Garden of Love" and "Blossom of Love".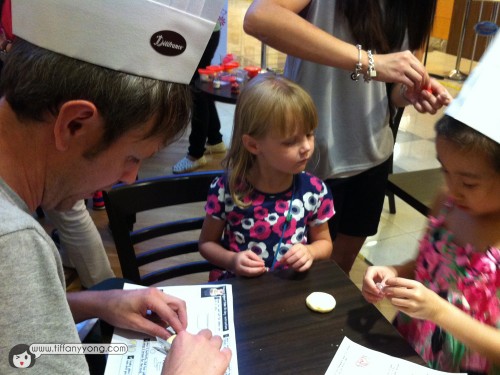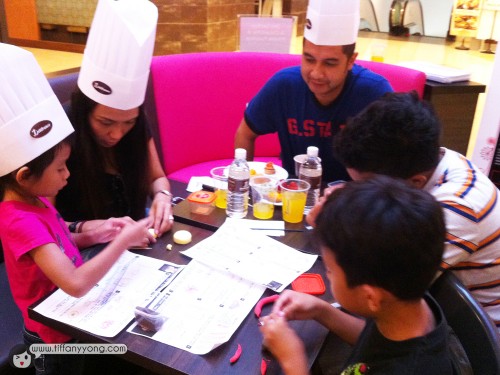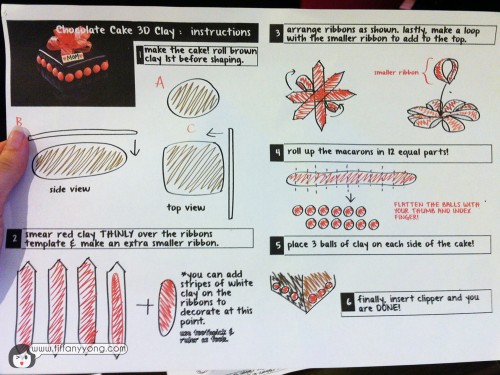 If only making a real cake is THAT simple. Haha, Shikin has provided us very clear instructions on how to make the different types of cakes. (Note, don't make them with long nails, you will get lots of nail imprints on your 'cake'!)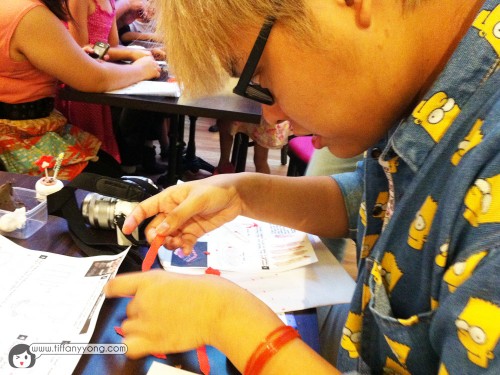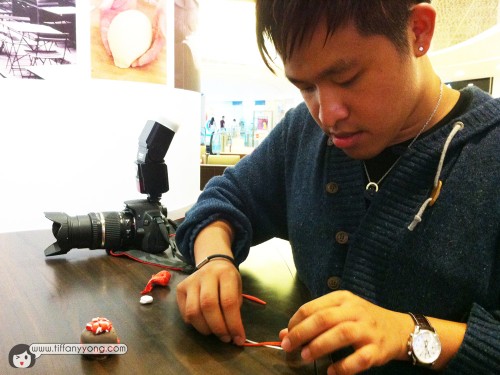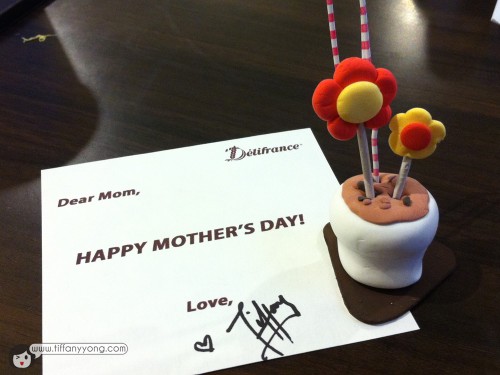 Here are the REAL CAKE!
This slideshow requires JavaScript.
Cake Ordering Details
Order date: 19th April to 9th May 2013
Booking: Two working days in advance for Gift of Love and Garden of Love
Outlets: All Delifrance bakery cafes except Siglap Centre, Coronation Plaza and Chancery Court
Booking hotline: 6874 9622 (Monday to Friday, 9am to 6pm)
Check out Délifrance website for more details!
Délifrance Mother's Day Instagram Contest
Mechanics:
Submit a photo featuring your mom on Instagram with a caption telling us
how endearing your mom is and hashtag the entry with #delifrancesg.
Contest Duration:
1st May to 12th May 2013
Winners:
Three winners to be notified via Instagram on 15th May 2013.
Prizes:
3 x $100 Délifrance Dining Vouchers.
=================================================
Délifrance Vouchers Giveaway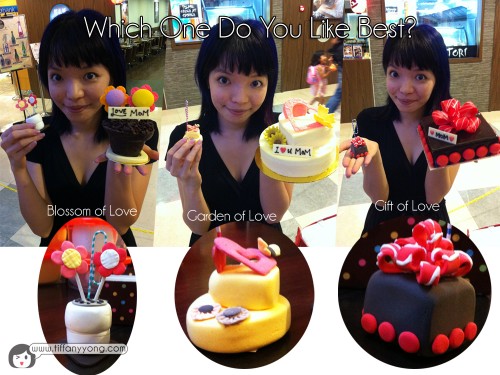 I have a 3x$10 vouchers here from Délifrance and would like to give them to one of my lucky readers! Just follow this 2 simple steps:
1) Tweet "RT @tiffanyyongwt I want Delifrance vouchers from tiffanyyong.com!"
You can follow me if you want to 🙂 (Optional)
2) Comment on my blog below with your twitter handle (username) and tell me the cake you like most! That's all!
Winners will be announced on Sunday 5th May, and I will mail out the vouchers (or meet up) if you need.
P.S. The vouchers expires in 2014, so no worries if you are not planning to use them any time soon!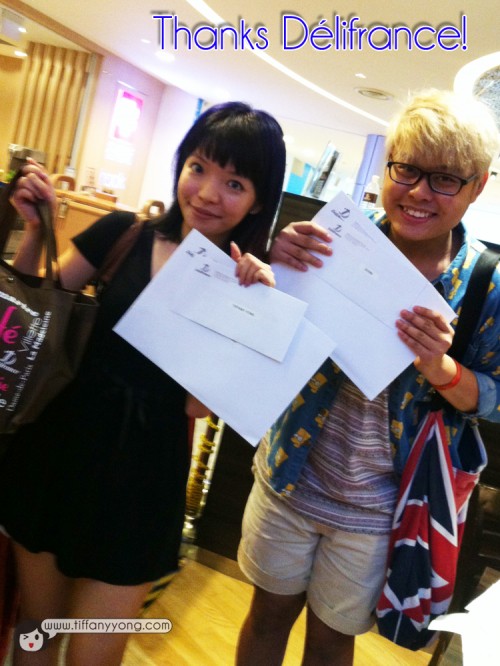 Wishing all mummies in the world in advance, a very Happy Mother's Day!
xoxo



*Disclosure:
Event invitation from Délifrance. No monetary compensation was received for the entry.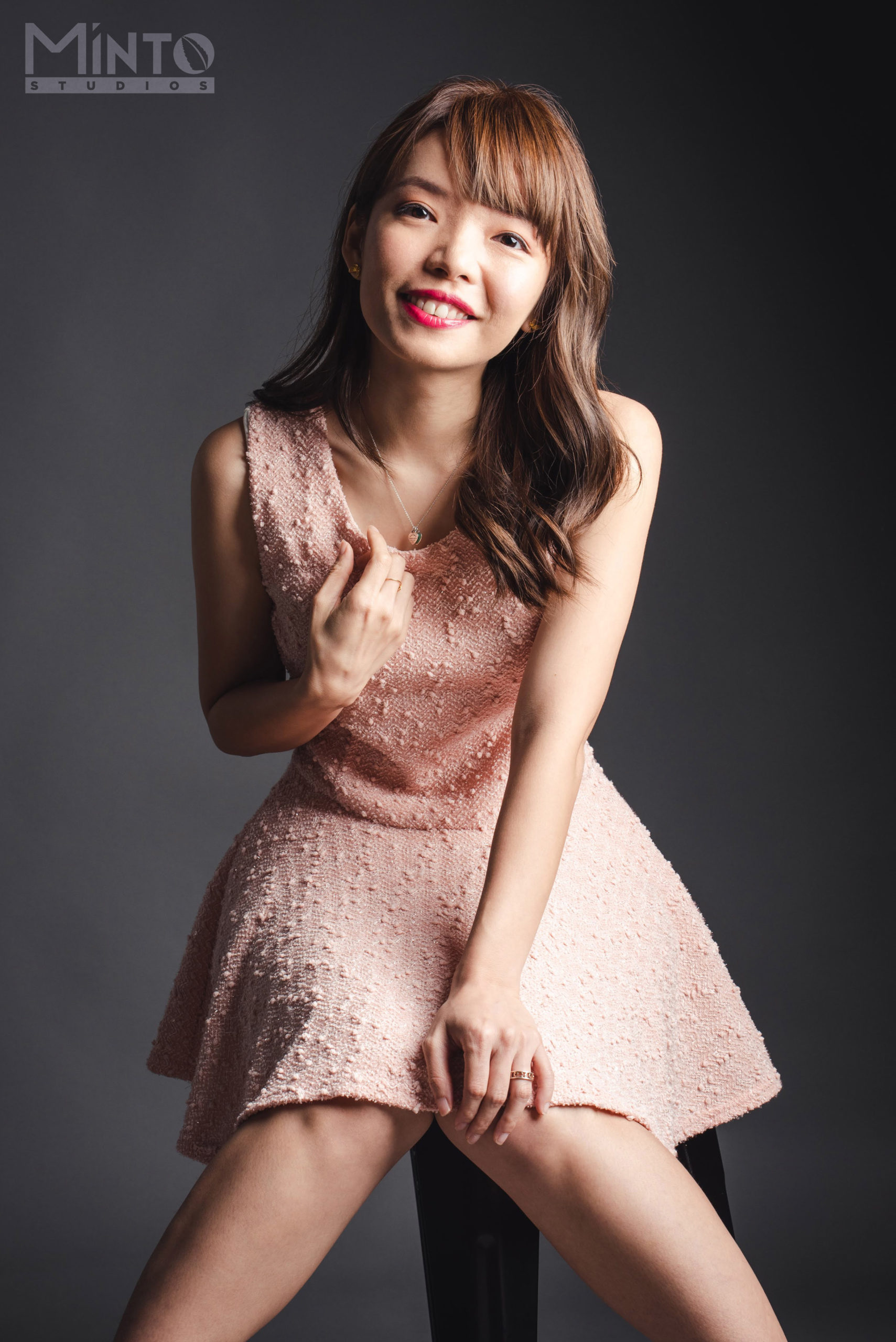 1/2 of #TheEpiphanyDuplet, Tiffany Yong juggles her ABCs – Acting, Blogging and Coaching/Consulting as she is fuelled by passion and drive to succeed.
It is not easy to make a living in Singapore just purely based on Acting, so with Blogging to help her with her online presence, and Coaching kids drama, private tutoring and freelance social media consulting to finance her life, she is currently leading the life most people hope to have: Living the Dream!