Get Spotify in Singapore
Spotify is here in Singapore! Before you read on, this is NOT an advertorial for the app! I just came across the app and thought it will be a great app to share with everyone! If you are a music lover, Spotify is an app you MUST have! So quickly read on before you decide whether you should jump into the bandwagon!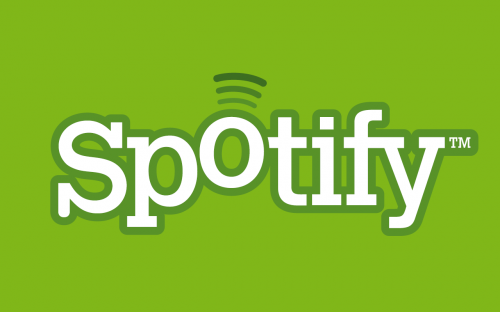 What's Spotify?
Spotify a free music streaming service from Sweden, launched five years ago. It is an award-winning music service offering a legal and superior quality alternative to music piracy. Spotify provides instant access to whatever music you want, whenever and wherever you want it. This is through a simple, clean and quick-to-use platform via an ad-supported, free-to-the-user service and a paid subscription service (S$9.90 for non-ad version).
Spotify offers streaming music from major and independent record labels including Sony, EMI, Warner Music Group, and Universal. Users download Spotify and then log onto their service enabling the on-demand streaming of music. Music can be browsed by artist, album, record…
Spotify was founded in 2006 by Martin Lorentzon and Daniel Ek. The company HQ is currently in London, UK, with further offices in Stockholm, Gothenburg and New York.
Why Spotify?
Spotify lets users listen to their catalogue of more than 20 million songs for free on their desktop or laptop PCs. The free service will play between three and four advertisements every hour. A paid version of the service lets users take the music offline into their iPods, mobile phones and tablets with no advertisements. According to Head of New Markets for APAC, Spotify, Sriram Krishnan, paid and free users get access to the same catalogue of music.
Through its relationship with 300,000 music labels, the service ingests about 20,000 songs per day, adding about 7 million songs per year, added Mr Krishnan.
Just like any social media app, you can follow friends, artistes and celebrities who share their playlists on the app. You can build your own playlists (just like how Youtube works) and share them on social networks (Facebook and Twitter), as well as with friends on Spotify. You can use the app both actively, by searching for artists or bands or passively, by listening to recommended songs through the Radio service. And yes, based on what you listened to, the radio feature will recommend songs that it thinks you might like. (Sounds like Google's search engine huh?)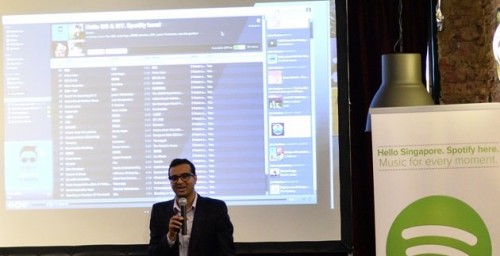 Fighting Piracy with Spotify
"Our biggest competition is piracy," said Mr Krishnan.
"The illegal music market is far larger than the legal music market. We win if a user that torrents music come to use Spotify. We'll let the user decide who's the best music streaming service."
Mr Krishnan added: "At this point in time, we are the largest music streaming service, we've 24 million active users, 6 million paying users — that gives us a conversion of free-to-pay of more than 20 per cent, which is amazing.
"More than 20 million songs, relationships with 300,000 labels, we're contributing US$1 billion dollars (S$1.2 billion) to the music industry come end of the year. Now we're a force to be reckoned with. And we won't stop until piracy's stamped out.
"We take pride in knowing that as soon as we launch in the country, piracy has been reduced," said Mr Krishnan.
Spotify in Singapore
Spotify is officially launched in Singapore, Hong Kong and Malaysia on 16th April 2013, five years after it was first launched in the West.
Sriram Krishnan, Spotify's head of new markets, Asia Pacific, said: "We are now at 24 million active users and 6 million paying users so we're confident the uptake in Singapore will be great and Hong Kong and Malaysia will be great as well.
"From this part of the world, we'll have local music, we'll also ensure that the product is tweaked so that users can use the service and language that they are usually accustomed to," he added.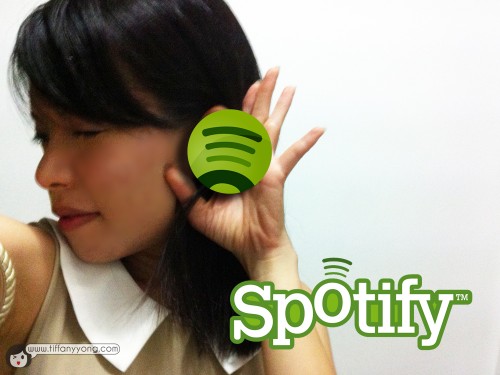 You can get Spotify Premium on your phone for 30 days Free by clicking here!
Check out Spotify website and their facebook page now!
What do I feel after using Spotify? My review will be out soon (after I use it for a while!)
xoxo



*Disclaimer: This is a personal review post and I'm not an ambassador of Spotify.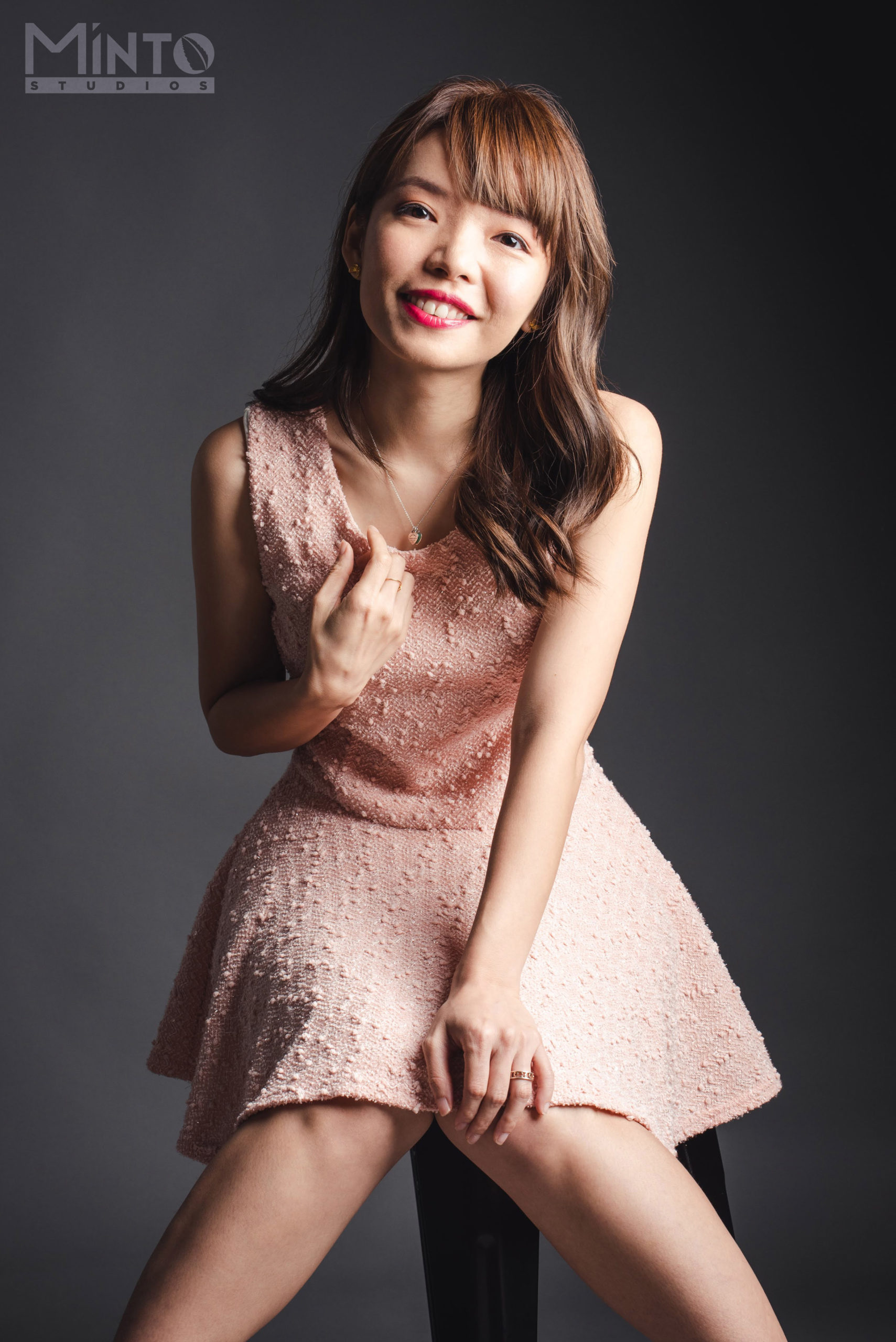 1/2 of #TheEpiphanyDuplet, Tiffany Yong juggles her ABCs – Acting, Blogging and Coaching/Consulting as she is fuelled by passion and drive to succeed.
It is not easy to make a living in Singapore just purely based on Acting, so with Blogging to help her with her online presence, and Coaching kids drama, private tutoring and freelance social media consulting to finance her life, she is currently leading the life most people hope to have: Living the Dream!