Get Pretty, Healthy and Slim with Love Vinegar 爱吃醋
Do you have irregular menses? Do you have difficulty slimming down? Do you need something for hangover? Here's something I discover online that might help you! I love Taiwan, because all my idols, Jimmy Lin, Ruby Lin, Fahrenheit are from Taiwan! Haha, not only that, Taiwan has loads of organic and healthy food, and Love Vinegar is one of them!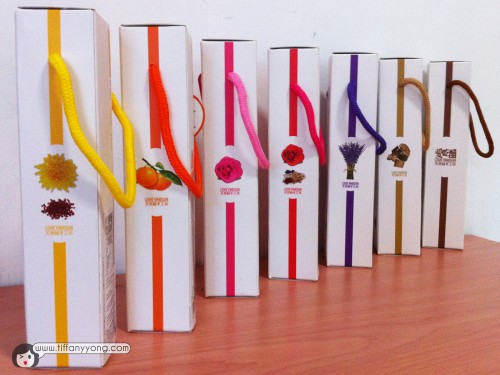 It is a vinegar brand from Taiwan, Hualien, made with mountain spring water, all natural ingredients and no additives.
So here's a short guide to show everyone how Lavender Vinegar can be used for (externally)!
Featured Vinegar 1: Lavender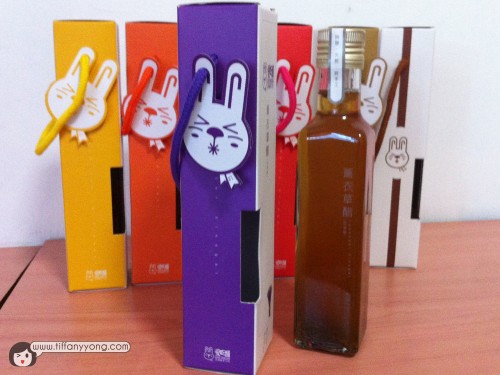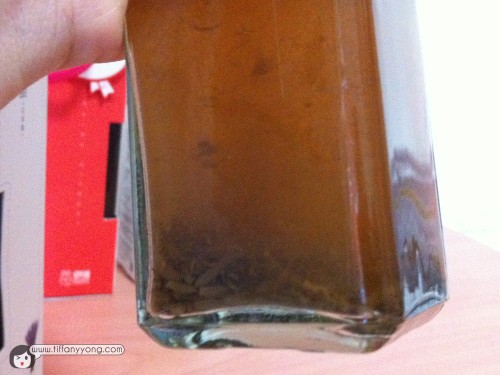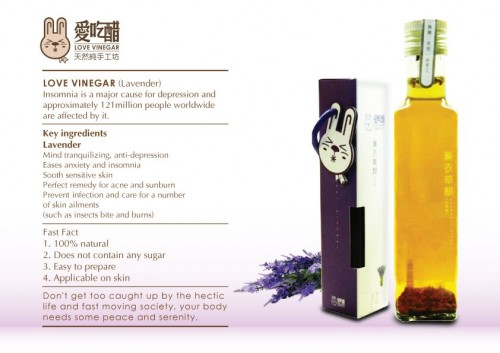 Tiffany's Guide: Make your own vinegar toner
1. Get a small spray bottle.
2. Pour undiluted lavender vinegar into the bottle.
3. Just it!
I have this bottle in my bag everywhere I go, sometimes when I need to freshen up, or after a particular strong garlic-ish meal, I use it as a mouth spray too! It has a very strong sour smell (duh, it's vinegar!) So do spray it in an open area or the washroom and not on a train or enclosed air-conditioned area. I did it once, and everyone was looking at me and wonder why I was giving off a weird vinegar smell!
Safety Note: This should not intended to replace medical advice.
Featured Vinegar 1: Rose and Four herbs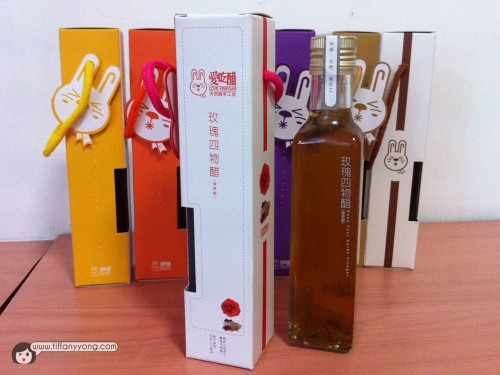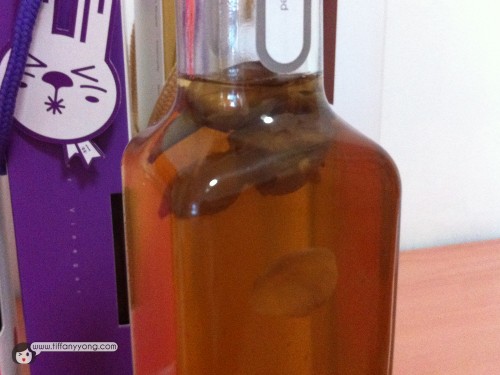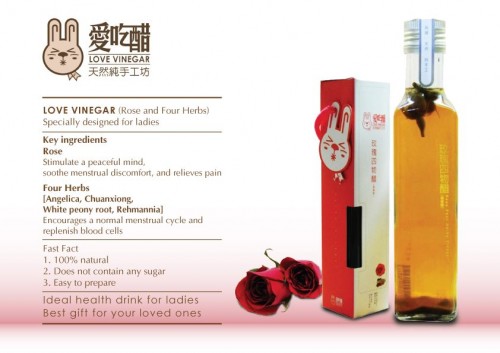 Tiffany's Guide: How to make your own vinegar drink
1. Prepare 500ml of water
2. Pour 1 spoonful of honey into the water (Longan Honey is the honey recommended by Love Vinegar)
3. Mix 1 spoonful of vinegar (rose and four herbs in my case) into the water and mix well.
4. Taste it to see if it is too bland for your liking. Some people may prefer it light like water. If you want it like a soft drink, add another spoonful of honey and vinegar into the drink.
5. You can drink directly or transfer it into a bottle for later consumption. Put it to chill in the fridge if you like it cold. But for ladies, it's not advisable to drink too much cold drinks!
What Other Flavours?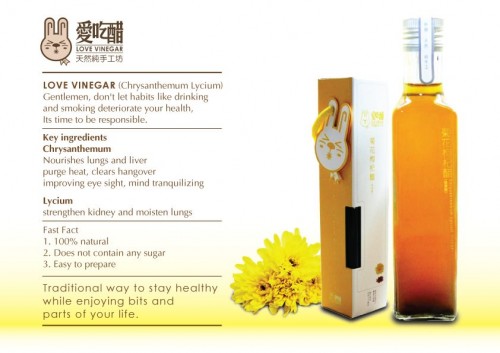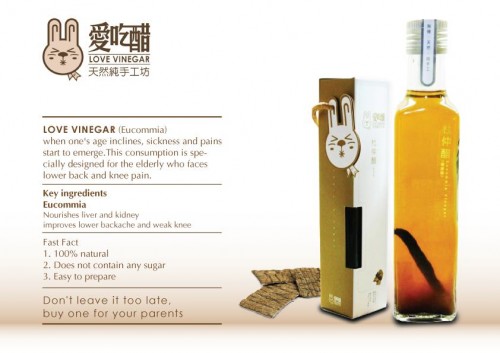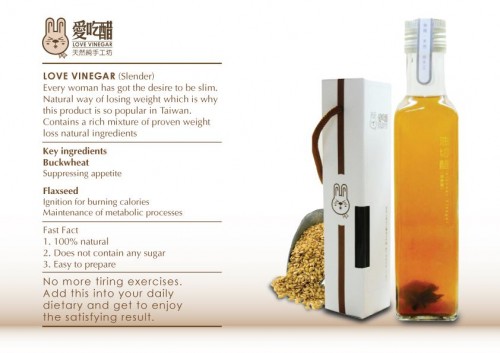 Does Love Vinegar Work?
Like all natural products, this is not a miracle drink. Don't expect to have miracle effects within a cup or two. Try to include Love vinegar into your daily diet, replace it with soft drinks. Do take note NOT TO drink too much if you have gastric problem, after-all, vinegar is sour and acidic. There were feedbacks that Slender Vinegar works well if you are planning to slim down and include it in your daily diet and exercise regularly.
I want FREE Love Vinegar!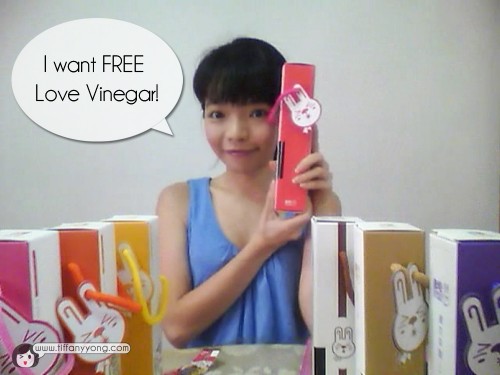 TO WIN, simply follow the 3 simple STEPS below to have a chance to win a small bottle of Love Vinegar (You choose your own flavour!)!
+++++++++++
Step 1: 'Like' Love Vinegar's Facebook page to be eligible to participate.
Step 2: Tweet @tiffanyyongwt I want to get free [insert ONLY ONE of your chosen flavour here: Lavender, Rose, Rose and Four Herbs, Chrysanthemum Lucium, Kumquat, Slender or Eucommia] #lovevinegar! Discount code available at tiffanyyong.com
eg. @tiffanyyongwt I want to get free Rose #lovevinegar! Discount code available at tiffanyyong.com
Step 3: Click on this photo Above. Like and share it publicly on your facebook. Comment on the photo: why do you want to try out LOVE VINEGAR? and which flavor do you want to try?
Selected best 5 entry by 30th April will get 1 free small bottle of the flavor you chose.
+++++++++++
Can't Get it Free? Then Get it Cheaper!
Just quote the following title in bold when purchasing Love Vinegar to enjoy the discounted purchase (with free delivery)
1. tiffanyyong_discount_vinegarhoney
250ml Bottle Vinegar with Longan Honey 1KG Package
Usual Price: $50 Vinegar and $40 Honey = $90
Promo Price: $30 off at $60 with Free Delivery
2. tiffanyyong_discount_smallvinegar
Vinegar 250ml bottle (Choose flavour from Lavender, Rose, Rose and Four Herbs, Chrysanthemum Lucium, Kumquat, Slender or Eucommia)
Usual Price: $50
Promo Price: $40
3. tiffanyyong_discount_honey
Longan Honey 1 KG
Usual Price: $40
Promo Price: $30
xoxo




Disclaimer: Please be rest assured that even though the products were sponsored, it does not have any bearing on the content of this post. Opinions stated are genuine and honest.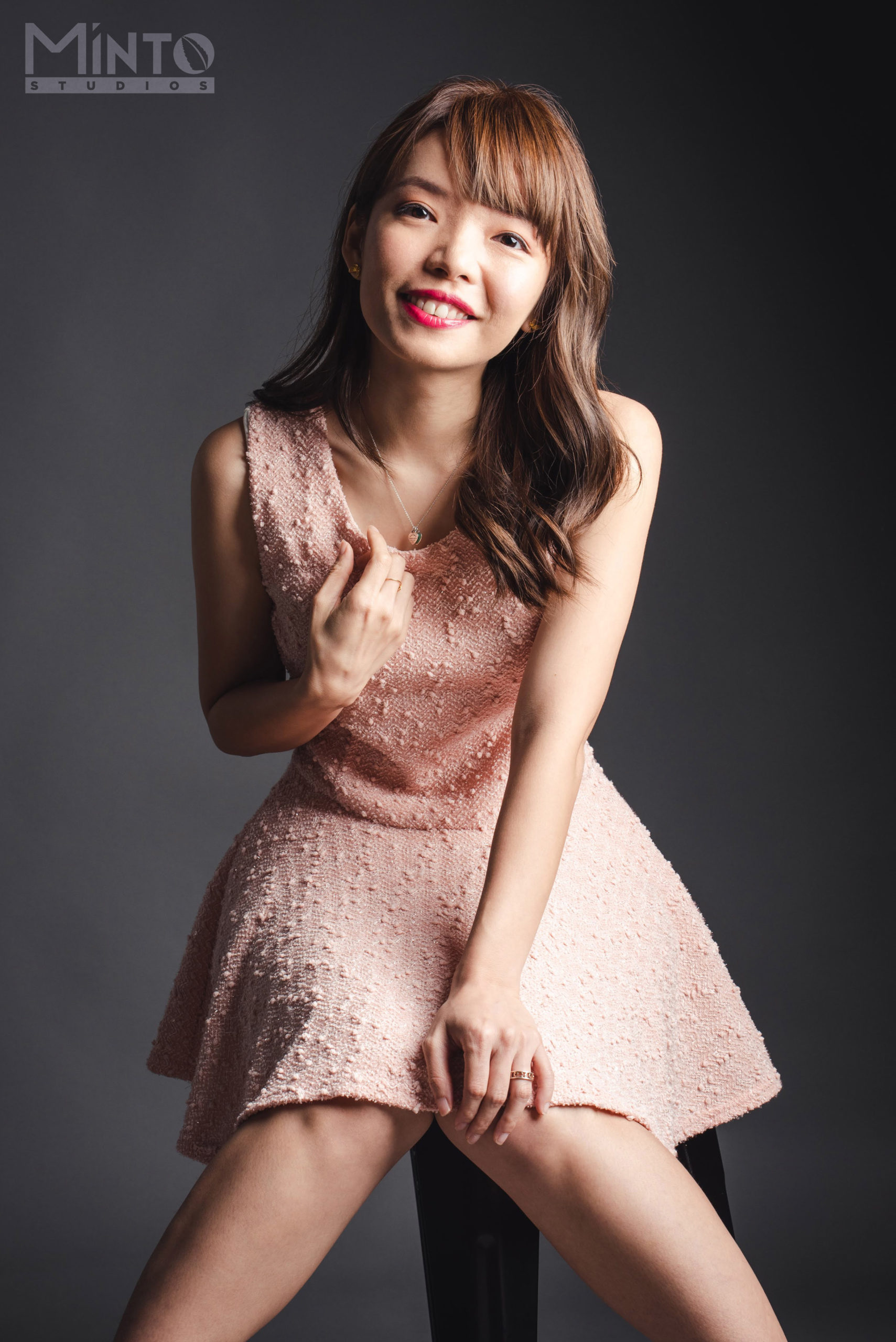 1/2 of #TheEpiphanyDuplet, Tiffany Yong juggles her ABCs – Acting, Blogging and Coaching/Consulting as she is fuelled by passion and drive to succeed.
It is not easy to make a living in Singapore just purely based on Acting, so with Blogging to help her with her online presence, and Coaching kids drama, private tutoring and freelance social media consulting to finance her life, she is currently leading the life most people hope to have: Living the Dream!