The Cycle
The Cycle Filming Crew
The Protender Productions
Director: Bart Seng Wen Long
Producer: Jerena Goh
Director of Photography: Shannen Mok
Soundman: Junior Chew Bang Hao
Editor: Mariam Lim
Cast:
Tiffany Yong as Mary Lam
Junior Tan as Alex
Hannah Wong as Jenny
Vivian Ang as Shu An
Joseph Jun Wei as Zhen Ye
Samson Wong as The priest
Willie Ong as Mr Liu (landlord)
Dionne Hoe as new couple #1
Leonard Teo as new couple #2
The Cycle Synopsis:
A couple, Mary and Alex, bought a flat at a cheap rate, not knowing that it comes at a price. The flat was previously occupied by Zhen Ye and Shu An, a couple who died in the house…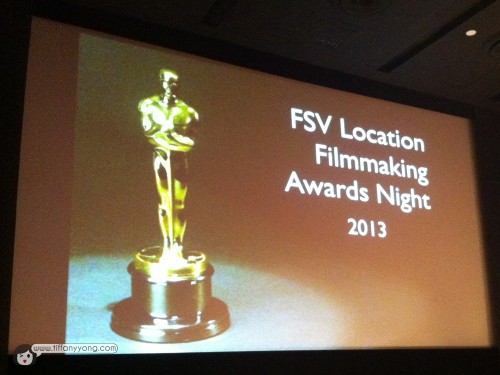 I didn't know that there was an prize giving ceremony! I thought it was just a night where the students get to showcase their films. This was a pleasant surprise!
FSV Location Filmmaking Awards Night 2013
Awards:
Tiffany Yong for "the best actress"
Shannen Mok for "the best cinematography"
Mariam Lim for "the best editing"
Junior Chew for "the best sound effect"
Mariam Lim for "the best opening sequence"
The Cycle also won "Audience's Choice" award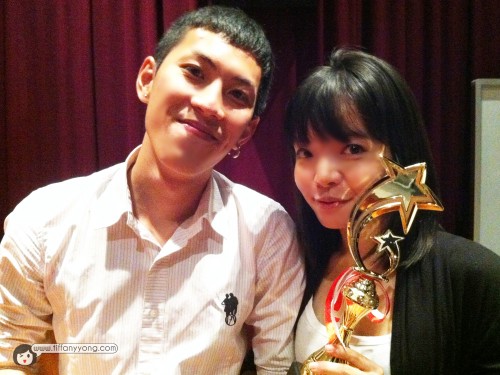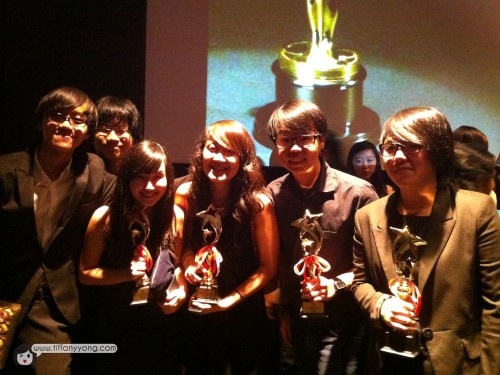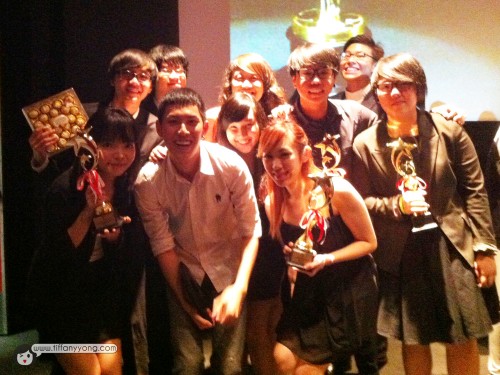 Many Thanks to…
the Protender (previously known as What-The-Freak Productions) for the great editing, cinematography, filming… and of course, my hubby/fiancé (Alex-aka-Junior Tan) for the great acting…
Shu An-aka-Vivian for trying to protect me (sorry I tried to chase you away)…
Zhen Ye-aka-Jun Wei for "molesting" me…
Jenny-aka-Hannah for accompanying me to find priest and landlord… I'm sorry you died…
The priest-aka-Samson for getting rid of ONLY 1 ghost and not BOTH!
I was really lucky to win this award, and I felt that some of them acted way better than me! Hope to work with you guys again the next time!
Here's the other works from T1A1 for viewing!
Lost
Awards:
Drake Lim for "the best actor"
Samantha Ho for "the best screenplay"
O$P$
Awards:
Terawis Al-Shahid Ashraff for "the best supporting actor"
Blank
Awards:
Best Direction
Best Poster
Passing Clouds
Awards:
Shantay for "the best supporting actress"
Best DVD Cover
Drunk Luck
To know more about Ngee Ann Polytechnic's School of Film and Media Studies, click here 🙂
xoxo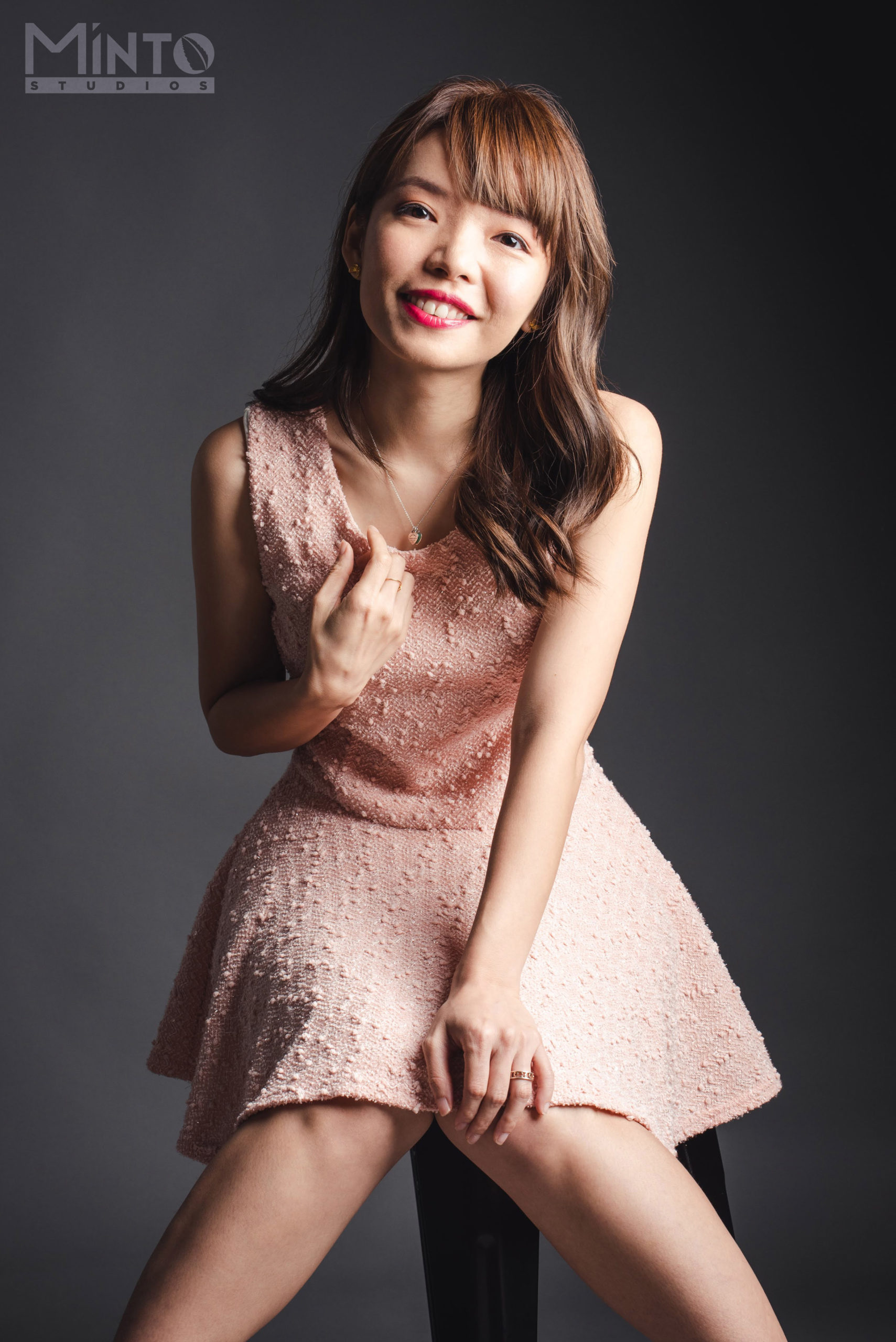 1/2 of #TheEpiphanyDuplet, Tiffany Yong juggles her ABCs – Acting, Blogging and Coaching/Consulting as she is fuelled by passion and drive to succeed.
It is not easy to make a living in Singapore just purely based on Acting, so with Blogging to help her with her online presence, and Coaching kids drama, private tutoring and freelance social media consulting to finance her life, she is currently leading the life most people hope to have: Living the Dream!