I won a Canon Pixma Printer for Best Blog Post | by tiffanyyongwt.com
Thanks Canon Pixma for choosing my blogpost! And also omy.sg for giving me the opportunity to attend the event and contest!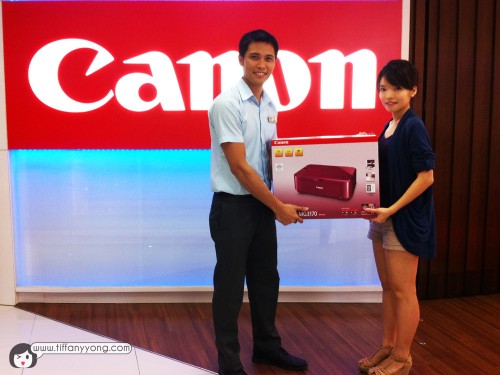 I had to go to Vivocity to collect my prize and I got one of the staff to present to me like a mini prize presentation! Muahaha…
So I won this Canon Pixma MG3170, one of the best seller and most popular printer after writing my blogpost about the "Be Festive, Be creative" Canon Pixma event (Click here to see my blogpost!).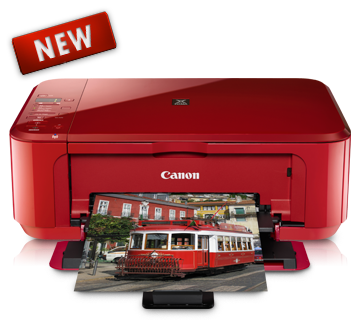 I receive the red colour (new edition!) and it was HEAVY… I literary drag it from the showroom to the train station!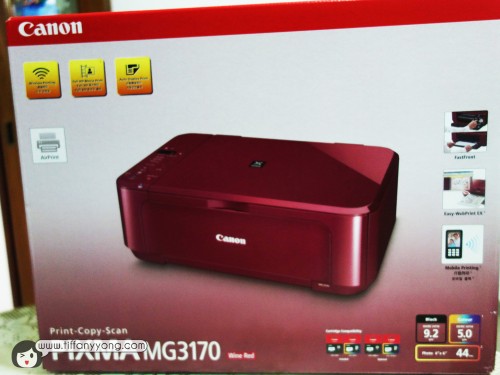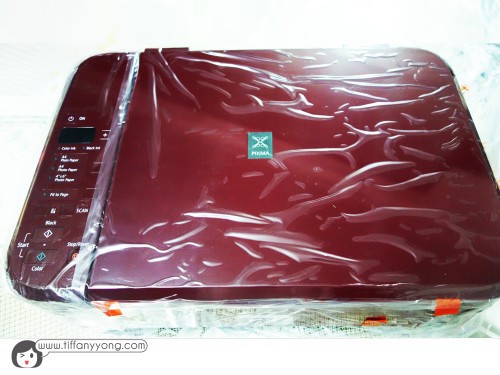 And guess what I discover…
A cool discovery: The Canon Showroom!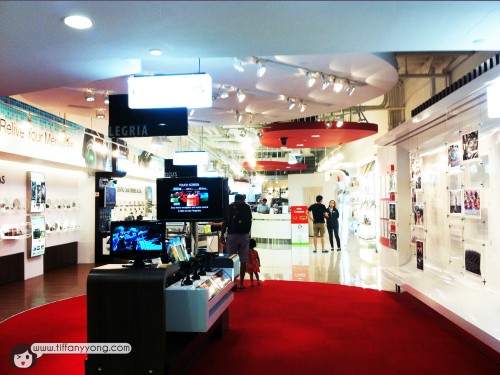 This is the Canon Showroom! You mean be thinking, duh… What's so big deal…
The Show room is just next to Golden Village @ Vivocity and I've walked passed that place a few times without knowing it's a Showroom. I always thought it's some Canon shop selling canon products.
Canon LiNK@VivoCity
1 HarbourFront Walk
#02-32/33 VivoCity
Singapore 098585
Tel: 6376 9340
Fax: 6376 9346
Opening Hours: Daily, 11am – 9pm (closed on public holidays)
But this place DON'T SELL CANON PRODUCTS! It's only a showroom, where you can try out, fiddle and 'play' with the products without being preyed on by the sales people, who give you black face if you don't buy the equipments. At the showroom, you can analyse and compare the different camera, printer models with no pressure! The friendly assistants over there will also be able to help you do your comparison if you are an IT-idiot like me! (That's what made it so cool la… I can stay there whole day and slowly cmpare without the stress of having to buy them + I don't have to come up with any lame excuse and walk away feeling guilty)
If you wish to buy any of the products, you will have to visit any of the electronics store like Best Denki, Courts, Sim Lim or Funan to purchase them.
Besides that, the showroom is where you redeem the gifts that come with your Canon printer or all-in-one.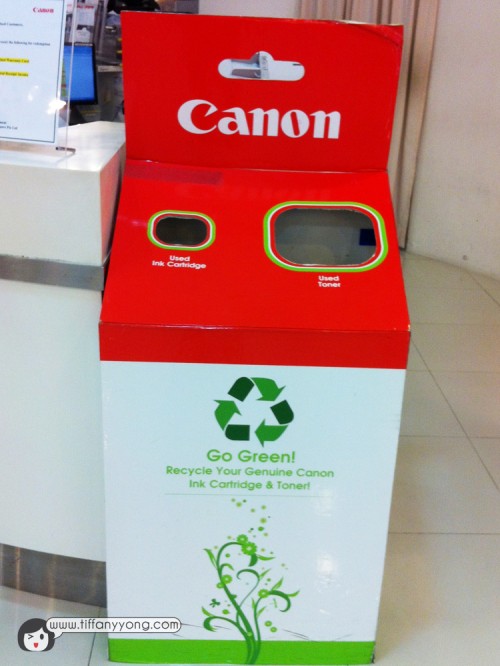 Also, if you have empty ink cartridges, you can also drop them off in the recycle bins in the showroom. Help save the environment la!
I think it is quite a cool discovery of mine, it's like a bookworm finding a new library of books or a make-up fan finding a whole room of cosmetics for you to test for free!
Do visit the Showroom if you wish to buy any of Canon's products!
xoxo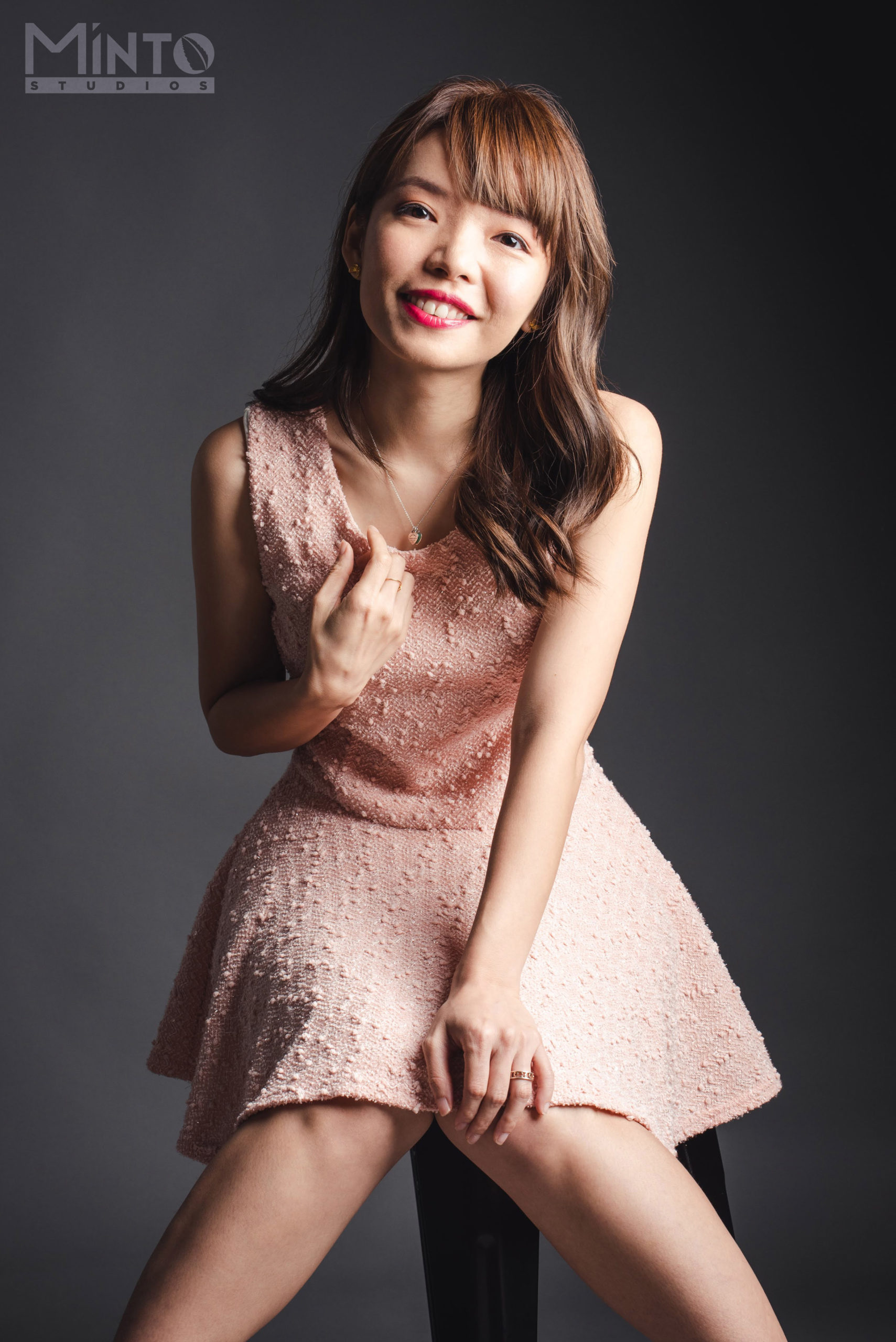 1/2 of #TheEpiphanyDuplet, Tiffany Yong juggles her ABCs – Acting, Blogging and Coaching/Consulting as she is fuelled by passion and drive to succeed.
It is not easy to make a living in Singapore just purely based on Acting, so with Blogging to help her with her online presence, and Coaching kids drama, private tutoring and freelance social media consulting to finance her life, she is currently leading the life most people hope to have: Living the Dream!