School Tales Thai Movie (เรื่องผีมีอยู่ว่า..) Review | by tiffanyyong.com
Recommended Audience: Fans of Sedthawut Anusit (Tou), Ranida Techasit (Preem), Ekawat Ekudchariya (Best), Latthgarmon Pinrojnkeerathi (Pim), Nattapong Chartpong, Navapaibool Sukwutthinanons, Warittha Wachirawong, Toru Takizawa, Teetatch Ratanasrithai, Thanaset Suriyapornchaikul, Pass Patthanakumjo and Thai Horror movie fans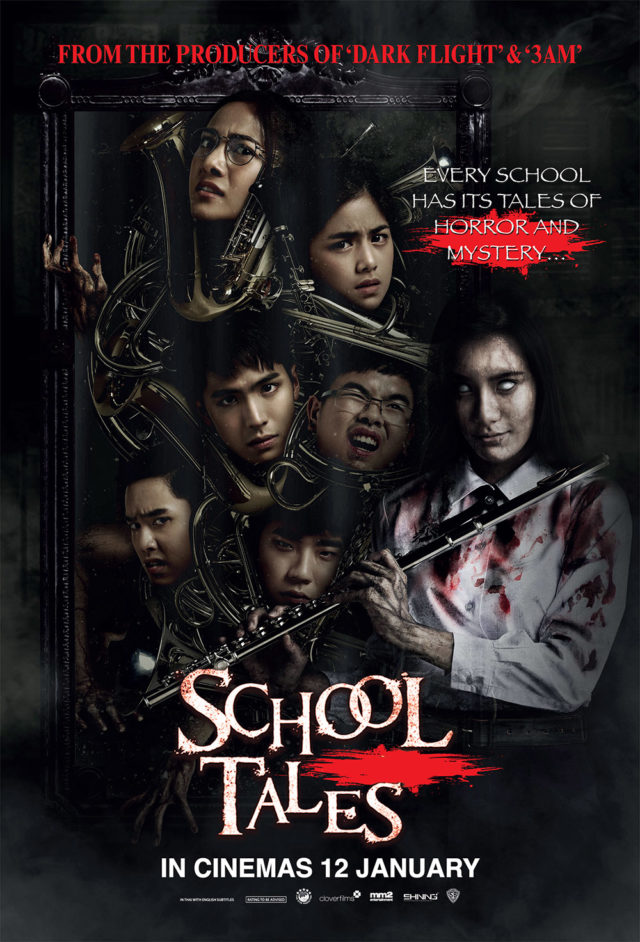 School Tales Thai Movie (เรื่องผีมีอยู่ว่า..) Synopsis
Every school has its tales of horror and mystery… the marching band is staying over at the school for annual camp and the members decide to "test" if some of their school's ghostly tales are for real.
A fat, slow-witted student was constantly bullied by his classmates and the students called him "Giant". One day, Giant was tricked into an abandoned building in the school. He panicked, ran and died in a freak accident. After the incident, students avoid going to the building and those who wander near would hear a voice asking "Where are you?"…
The library is haunted. It is told that anyone who wants a ghostly encounter should go to the library when it's empty and disrupt the peace…
Pawadee was murdered when practicing flute in the band's rehearsal room. Her spirit lingers in the rehearsal room and will be summon if one plays a note backward.
School Tales Thai Movie (เรื่องผีมีอยู่ว่า..) Viewer Rating: 3.5/5 ***
School Tales Thai Movie (เรื่องผีมีอยู่ว่า..) Review:
The movie started out pretty cliché, a group of band members stayed overnight in school for their final rehearsal and decided to share ghost stories passed down through generations about their school. Three stories were shared before they ridiculously decided to visit the haunted parts of the school in search these ghosts.
Like most horror films, the reckless youths got what they wished for. There were several eye-candies but a few of them were pretty stiff in their acting and expression. But luckily, the supposedly unoriginal opening had a fresh twist, making up for their raw performance.

Stop-motion animation was added to narrate the horror stories within the school, and this was interestingly scarier than most of the scares during the live-action. The animated story-telling lowered our guard, enabling the audience take some time to understand the background story of the legendary ghosts. But that's not the best part.
What I like most about this horror film was how it did not scare for the sake of scaring. The movie addresses the common problem of bullying in school using various scenarios. The director did not just stop at one particular example, instead, he provided a spectrum – from harmless teasing and tricking, jealousy and betrayal to massive bullying and ostracising cases, showing how these acts affect both the victims and the talebearer.

As someone who had been subjected to ostracising by peers back in school, there were many moments when I could relate to stories and the ghosts' plight. If you are a fan of horror films, this might not be scary enough for you, but the story definitely makes up for everything!
Do You Know?
The filming took place at the building where a worker fell from the sixth floor and died.
Latthgarmon Pinrojnkeerathi (Pim) is known for involvement in various horror and thriller thai films, such as GRACE and Ghost Coins.
Nattapong Chartpong, known for his role in Pee Mak and 4Phobia did a cameo for this movie as a senior who is constantly pressurising the band to perform well for the competition.
Behind The Scenes and Interviews
Check out School Tales Thai Movie (เรื่องผีมีอยู่ว่า..) Facebook Page!
School Tales Thai Movie (เรื่องผีมีอยู่ว่า..) is out in cinemas on 12 January 2017.
xoxo



Facebook | Instagram | Twitter | YouTube
*Disclosure: Invitation from Clover Films. No monetary compensation was received for the movie review.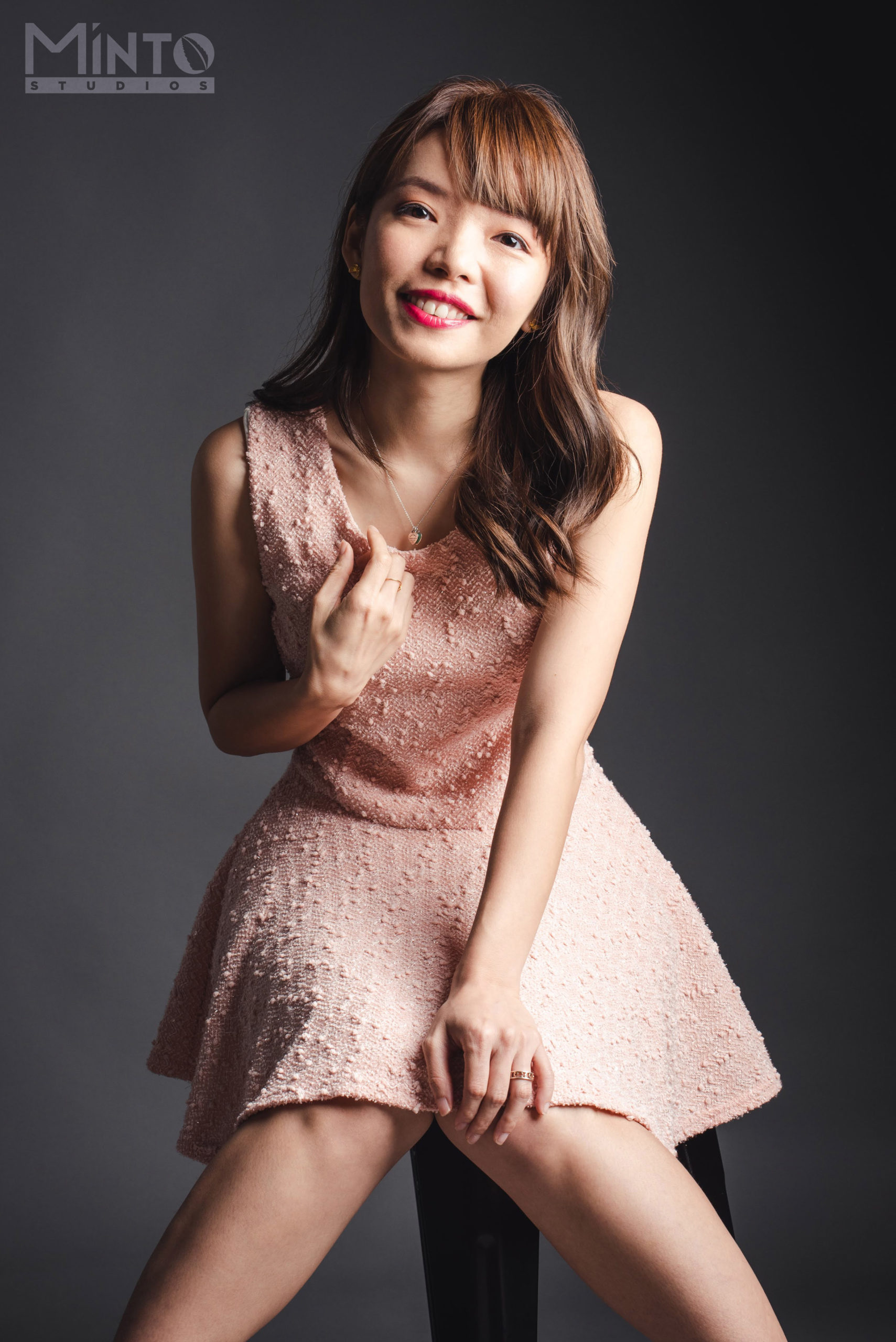 1/2 of #TheEpiphanyDuplet, Tiffany Yong juggles her ABCs – Acting, Blogging and Coaching/Consulting as she is fuelled by passion and drive to succeed.
It is not easy to make a living in Singapore just purely based on Acting, so with Blogging to help her with her online presence, and Coaching kids drama, private tutoring and freelance social media consulting to finance her life, she is currently leading the life most people hope to have: Living the Dream!