Pitch Perfect 2 Movie Review | by tiffanyyong.com
Recommended Audience: Fans of Anna Kendrick, Brittany Snow, Anna Camp, Rebel Wilson, Alexis Knapp, Adam DeVine, Hailee Steinfeld, Skylar Astin, Ben Platt, Flula Borg, Birgitte Hjort Sørensen, Katey Sagal, John Michael Higgins, David Cross, Snoop Dogg, Pentatonix, Penn Masala, The Filharmonic, Green Bay Packers and musical comedy movie fans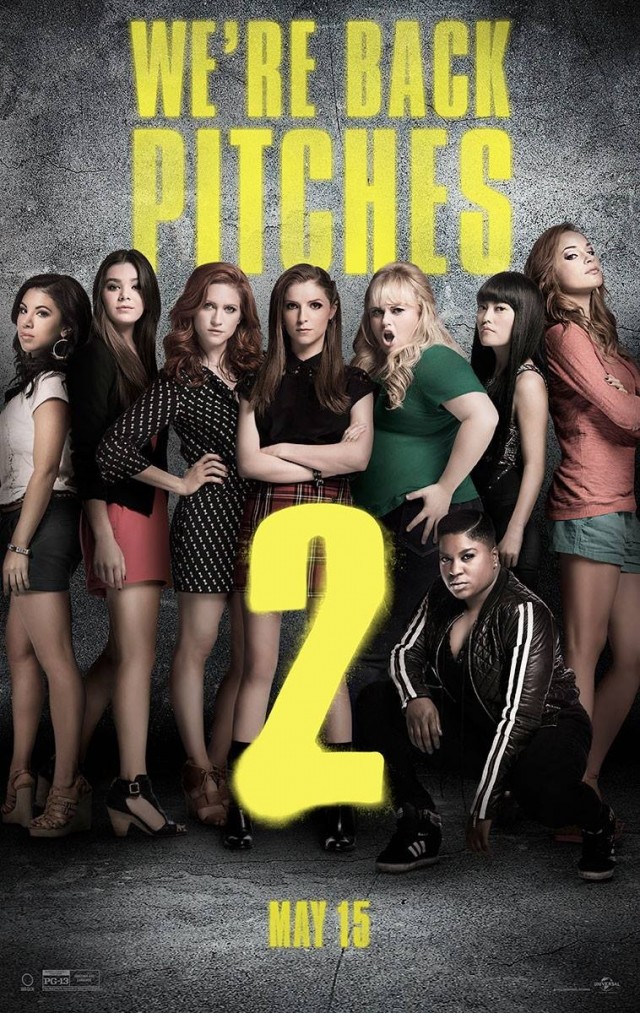 Pitch Perfect 2 Movie Synopsis
The Bellas are back, and they are better than ever. After being humiliated in front of none other than the President of the United States of America, the Bellas are taken out of the Aca-Circuit. In order to clear their name and regain their status, the Bellas take on a seemingly impossible task: winning an International competition no American team has ever won. In order to accomplish this monumental task, they need to strengthen the bonds of friendship and sisterhood, and blow away the competition with their amazing aca-magic! With all new friends and old rivals tagging along for the trip, the Bellas can hopefully accomplish their dreams once again.
Pitch Perfect 2 Viewer Rating: 4/5 ****
Pitch Perfect 2 Movie Review:
I wasn't planning to catch Pitch Perfect 2 despite hearing all the great reviews about the film. But obviously, I did in the end, and I was glad I watched it. In fact, it is a film where you don't mind watching it over and over again. While the first film in 2012 was about freshmen Becca (Anna Kendrick) joining the Barden Bellas and having a forbidden relationship with their alpha rival group, the Treblemakers, the second film 3 years later lands them in a more "international" form of trouble.

After Fat Amy (Rebel Wilson) made a mistake, the three-time champions lost their name and performing rights to the German champions DSM. They had to compete on an international level to get back their performing rights. The Bellas never failed to give me goosebumps with their voices every time they performed, so although the DSM were "pitch perfect", the bellas went beyond and touches heart.
I was able to relate to this film, as it reminds me of my graduation period. The Bellas passion for a Capella and the emotional moment when they had to decide whether to graduate or continue was almost like a Déjà vu.
To keep Pitch Perfect 2 more relatable for the Pitch Perfect fans, Aubrey Posen (Anna Camp) who graduated in the first film returns to help the Bellas find their identity back. So I would say that you should definitely watch or re-watch the first film: Pitch Perfect if you haven't so that you will understand some of their surprises and jokes better! Catch the film before it's too late 🙂
Do You Know?
Kristen Wiig was originally offered the role of Gail in the first movie, who was later replaced by Elizabeth Banks. Elizabeth Banks is now directing the sequel. Elizabeth Banks' directorial debut. Yes, it's the very same Elizabeth Banks who did Effie Trinket in Hunger Games.
Anna Camp is dating Skylar Astin in real life, but Anna Kendrick is his on screen girlfriend.
Kay Cannon, the writer of Pitch Perfect 2 (and its predecessor) has a cameo as a news reporter after Fat Amy (Rebel Wilson) flashes the president.
At one point Anna Kendrick's character is referred to as a troll by her German counterpart Komissar. As of this post Anna Kendrick is voicing the lead in Dreamworks' animated film Trolls (2016).
Flula Borg, who plays Pieter Krämer, co-leader of the German a Capella group, has a successful You Tube channel with over 500,000 subscribers. He is a German techno DJ, actor, and YouTube personality who is better known as DJ Flula or simply Flula
44th President of the United States Barack Obama and First Lady Michelle Obama appear in the beginning of the film. Footage of them was edited in from the 2013 Kennedy Center Honors reception, held in the East Room of the White House in Washington on December 8, 2013.
The famous a cappella group Pentatonix is making an appearance in this movie.
There's a mid-credit scene at the end of the movie, in which Bumper auditions for The Voice. This scene features all four coaches for Season 8. (Adam Levine, Pharrel Williams, Blake Shelton, and Christina Aguilera). During the end credits, there's an extra scene where Bumper is auditioning for The Voice (where he ultimately chose Team Christina) All of the crowd were not extras, but was the actual crowd for that days taping of the Blind Auditions. They thought it was a huge joke!
The Film features the original song by Anna Kendrick, "Cups." It was also featured in the first film when Anna's character, Beca was auditioning for the Bella's. This song is actually derived from an old bluegrass tune. The version in the movie is a cover of Lulu and the Lampshade's version.
Behind The Scenes and Interviews
Check out Pitch Perfect 2 Official Website and Facebook Page!
Pitch Perfect 2 is out in cinemas on 14 May 2015.
xoxo



Facebook | Instagram | Twitter | YouTube
*Disclosure: No monetary compensation was received for the movie review.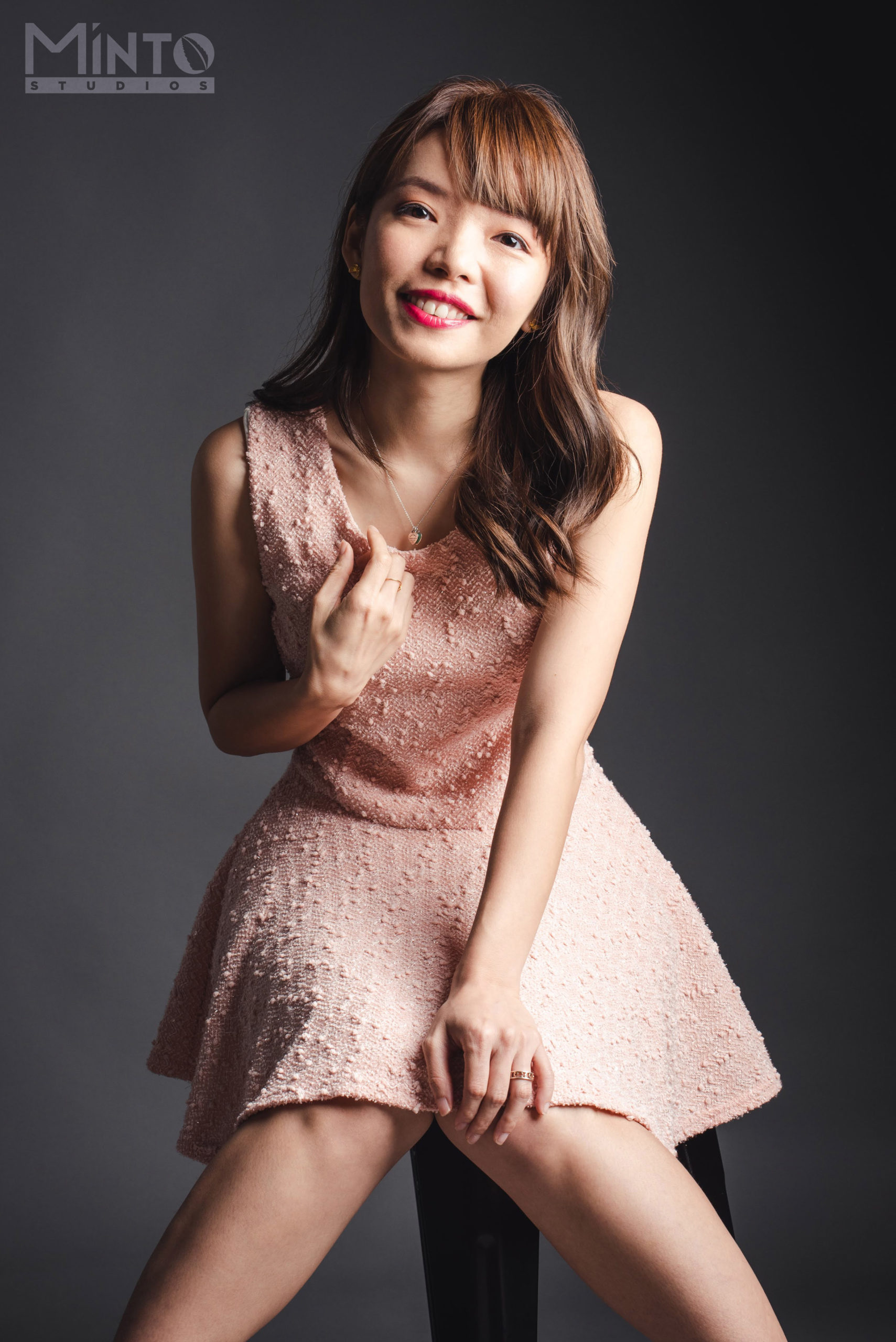 1/2 of #TheEpiphanyDuplet, Tiffany Yong juggles her ABCs – Acting, Blogging and Coaching/Consulting as she is fuelled by passion and drive to succeed.
It is not easy to make a living in Singapore just purely based on Acting, so with Blogging to help her with her online presence, and Coaching kids drama, private tutoring and freelance social media consulting to finance her life, she is currently leading the life most people hope to have: Living the Dream!