Conjuring Spirit (鬼宅 Chung Cu'Ma) Movie Review | by tiffanyyong.com
Recommended Audience: Fans of Phuong Mai, Quang Su, Hoang Phuc, Chi Pu, Hoai An, La Thien Cam, Van M. Pham and Vietnamese Horror movie fans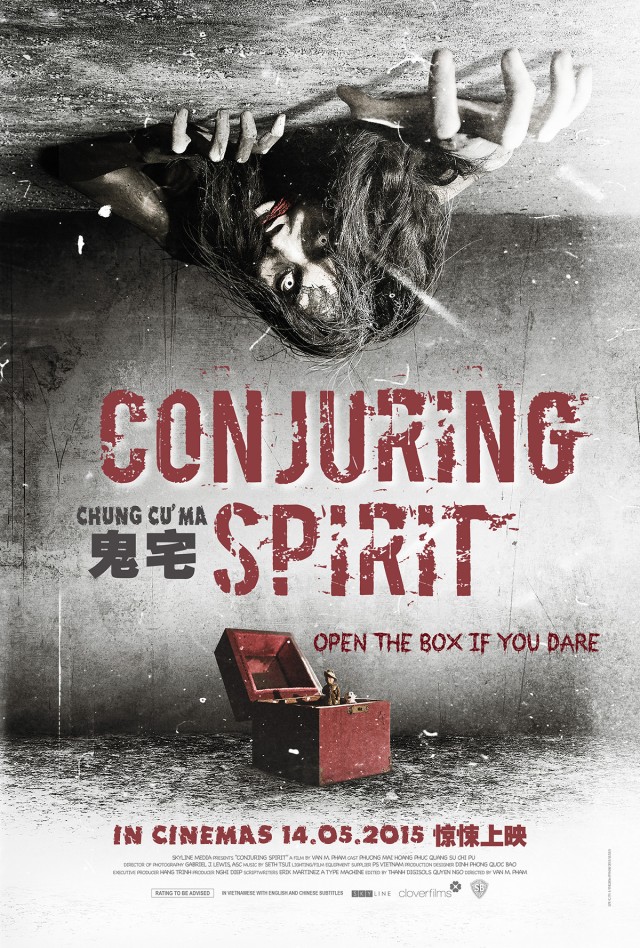 Conjuring Spirit (鬼宅) Movie Synopsis
Lan, a detective fiction author couldn't bear the pain due to her husband's betrayal and decided to leave home and moved to an rented apartment in an old building with her 5 year-old son, Bi. Among her neighbors, there was Thao, who's living with her husband and their stubborn teenage daughter, Ngoc and Vu – an amateur musician.
The trauma caused by her husband's betrayal affected Lan badly and resulted in many nightmares. She consulted a therapist and was put on a medication. One day, Bi was given a music box by Mrs. Chu, the building supervisor, and since then, the nightmares became more rapid.
Lan and her neighbor Vu attempted to solve the mysteries happening in the building, and realized that the strange happenings originate from the music box… Who is the true owner of the music box? Could it be a malicious spirit seeking revenge or otherwise?
Conjuring Spirit (鬼宅) Viewer Rating: 3.5/5 ***
Conjuring Spirit (鬼宅) Movie Review:
Conjuring Spirit is Singapore's first Vietnamese Horror film and can be easily be mistaken as a Thai horror film. Is that a compliment? I hope so, since Thailand is known for their horror films. I was expecting a pure horror film, but luckily, there were elements of comedy in it.

For horror film enthusiast (who prefer extreme horror or gore), you might be a tad disappointed by the somewhat amateur-ish and illogical horror effect, especially when the "key object" exploded. But for me, I quite like the gradual psychological build-up, with sudden comedic effects to lighten the mood, instead of the typical scaring-for-the-sake-of-scaring-effects in most horror films. Scare factor is about 2.5/5. So those who like horror films but are scared of them can try watching this! 🙂

The person in charge of the comedic effect, is the eye-candy neighbour Vu (Quang Sự). With him around, the scariest scenes can become somewhat amusing. And one thing you will learn from him, how do you "see" a spirit? Just see through a phone!
Lan's 5 year old son, Bi is my favourite character in the film. He was adorable, sweet and the kind of son you will want in future. I was able to relate to him the most, perhaps because I did a stage production back in Junior College where my role was similar to his – as a little girl who can… oh well, let's not spoil the story. But it was amazing watching him cry and asking for help, and I was so saddened by the story twist in the end that I cried.

Lan, the protagonist of the film, did a pretty good job depicting a single mum, an author and a haunted victim all at once. Her character was a little odd initially, but I took it as the weird behaviour of the a novelist.
This is one of the few rare films that got me with their ending, although I did have that notion right at the start, I dismissed that thought as the story continued. There were certain parts which managed to give me goosebumps with their atmosphere and sound effects, so it is definitely a good attempt for director Van M. Pham.
I will say, there's no harm catching it after your work on a weekday evening for a little scare!
Do You Know?
Actress Phuong Mai (Lan) revealed that she was so spooked on the set of Conjuring Spirit that her on-screen nightmares made her sleepless in real life. "I still feel creeped out by the sound of the spooky music box. When filming was over, I had to get out of the set immediately and 'release' myself from my character in places where there are a lot of light."
Conjuring Spirit is Director Van M. Pham first Vietnamese-language feature after the American production Beyond The Mat. He wanted to make the film a comedy-driven horror film "that have both scary and exciting moments as well as a little bit of comedy. The original script called for 20% horror elements and 80% comedy." Van studied a few other Vietnamese horror films to learn what to avoid when making his own movie.
The film which took 42 days to shoot also stars Quang Su and Vietnamese-American actor Tien Pham as Lan's unfaithful husband.
Behind The Scenes and Interviews
Check out Conjuring Spirit (鬼宅)Facebook Page!
Conjuring Spirit (鬼宅) is out in cinemas on 14 May 2015.
xoxo



Facebook | Instagram | Twitter | YouTube
*Disclosure: No monetary compensation was received for the movie review.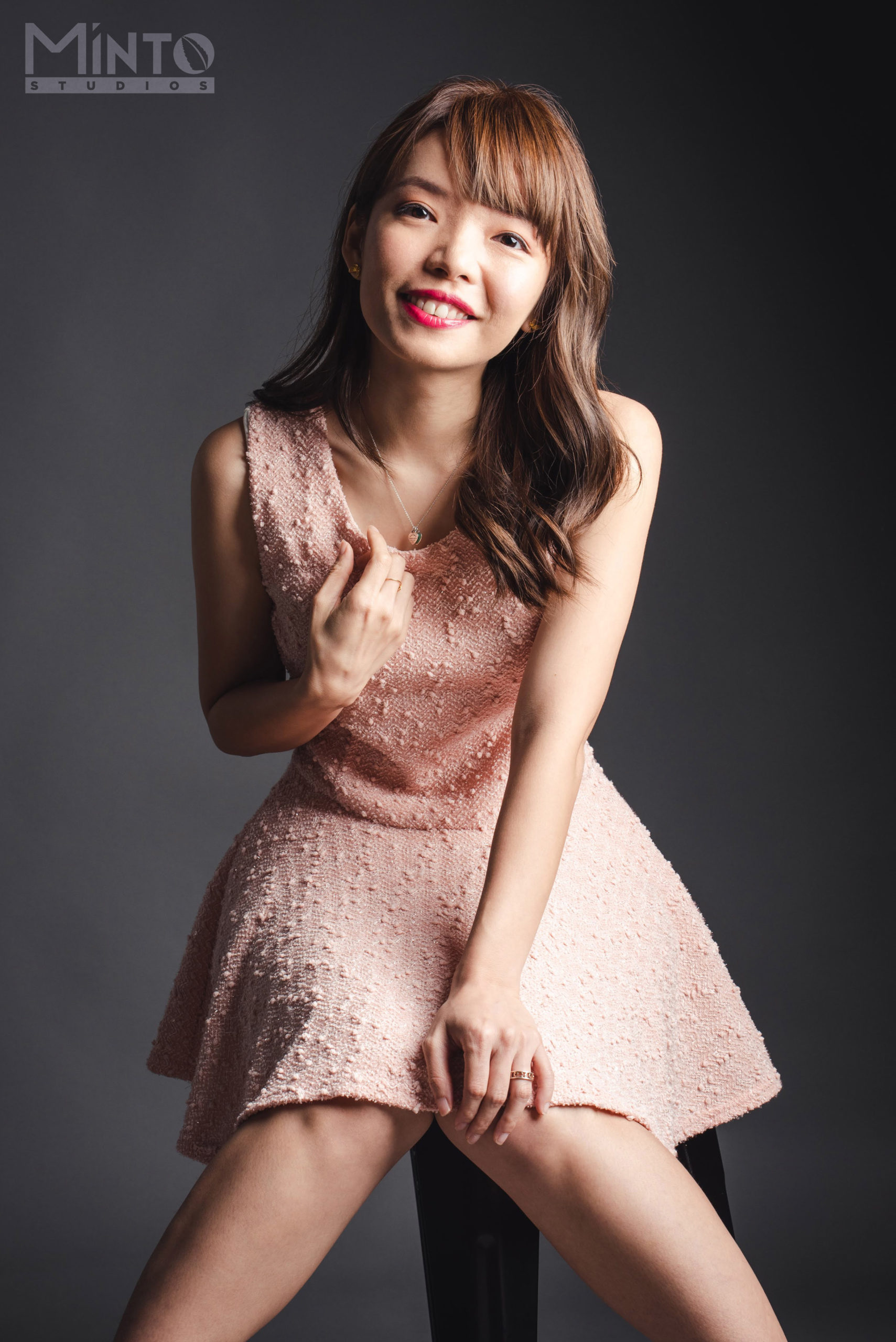 1/2 of #TheEpiphanyDuplet, Tiffany Yong juggles her ABCs – Acting, Blogging and Coaching/Consulting as she is fuelled by passion and drive to succeed.
It is not easy to make a living in Singapore just purely based on Acting, so with Blogging to help her with her online presence, and Coaching kids drama, private tutoring and freelance social media consulting to finance her life, she is currently leading the life most people hope to have: Living the Dream!