Kungfu Jungle (一个人的武林) Movie Review | by tiffanyyong.com
Recommended Audience: Fans of Donnie Yen, Wang Baoqiang, Charlie Yeung and action/kungfu/martial arts movie fans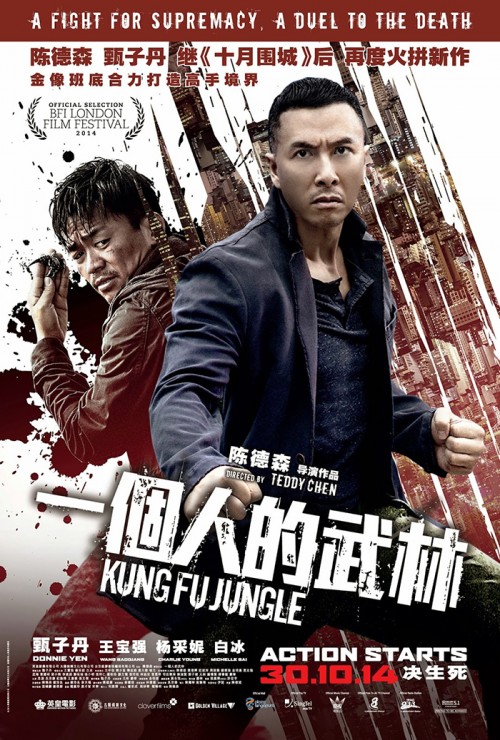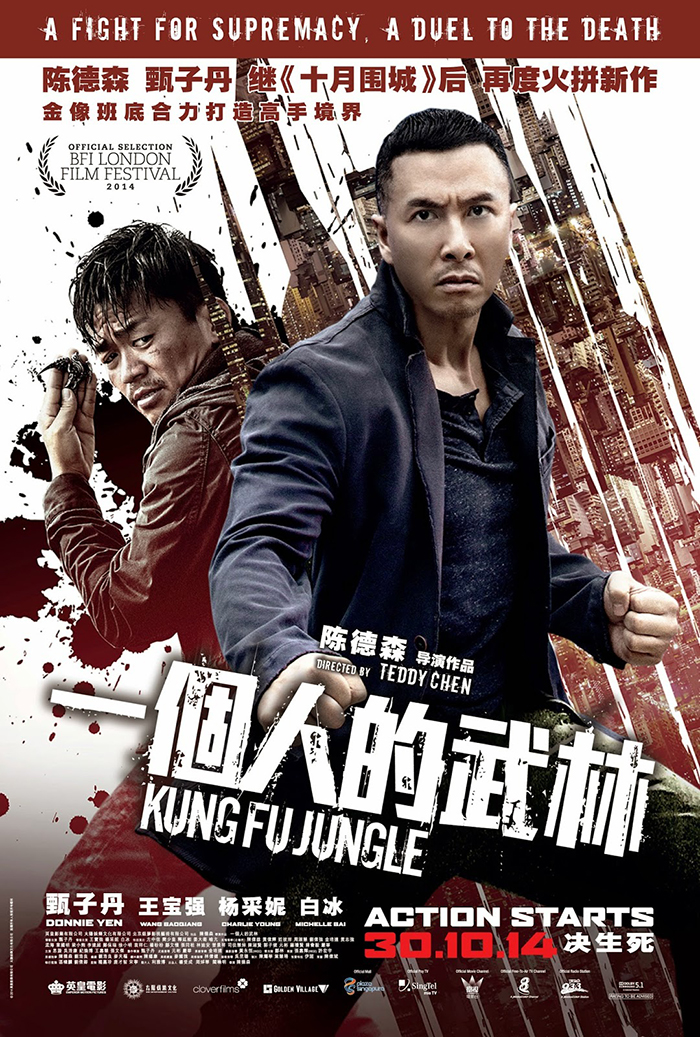 Kungfu Jungle (一个人的武林) Movie Synopsis
A vicious killer (Wang Baoqiang) is going around Hong Kong killing top martial arts opponents. When convicted killer and Kung Fu expert, Xia (Donnie Yen) hears this, he offers to help the police catch the killer, in return for his freedom.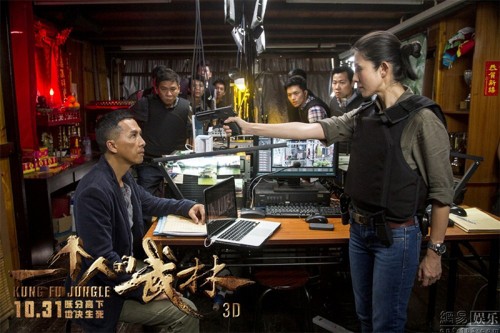 However, the canny and lethal killer eludes them again and again. Although the latter made it quite clear that Xia would be his ultimate challenge, Xia refuses to be drawn into the life and death duel – until the killer threatens the women he loves most.
Kungfu Jungle (一个人的武林) Viewer Rating: 4.5/5 ****
Kungfu Jungle (一个人的武林) Movie Review:
If there's any film that can be on par with Donnie Yen's Ip Man, I think it will be Kungfu Jungle. When we talk about martial arts, it would often be period movies. Even in Donnie Yen's previous movie (Iceman 3D), he came from the Ming Dynasty to the present world. But in Kungfu Jungle, the script writer managed to combine the various forms of Chinese martial arts into a pretty decent storyline and it doesn't feel odd at all!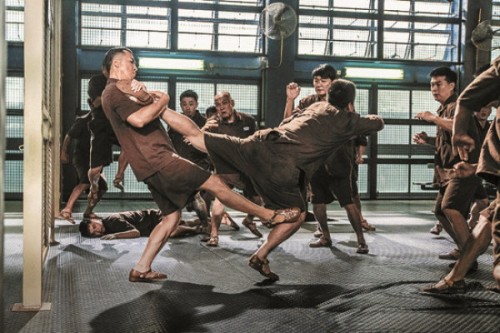 So if you are wondering what are the highlights of the film, and if you've watched Donnie Yen's Ip Man and remember his classic one versus ten men fight, you will probably want to watch the Kungfu Jungle and witness his one versus seventeen men this time. He's fighting against a bunch of prisoners this time round, in order to get the attention of the lead inspector.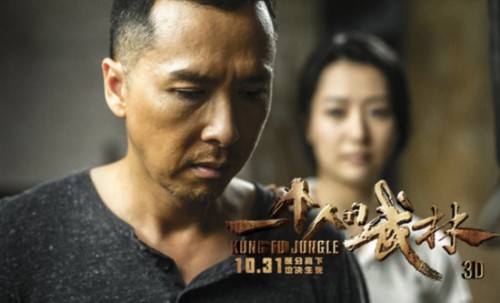 In terms of love, be it (Donnie Yen) Xia's love for his junior or (Wang Bao Qiang) Fung's love for his wife, they were rather subtle.It's rather ironic given that the two martial arts experts had used the "power of love" to push their skills to the extreme. Xia did not exactly expressed his love through expressions, and it is easily mistaken as poor acting skills. But me being biased, will rather take it as an awkwardness of an boarish man who is not good with his words and actions.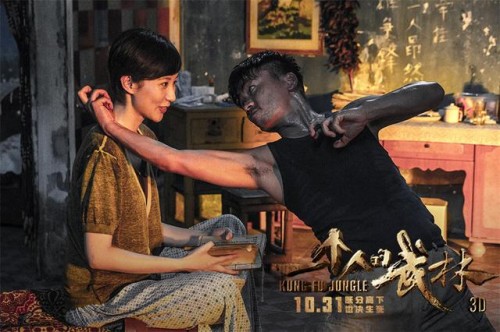 In comparison to Donnie Yen's semi-cool and controlled behaviour, Fung was someone who was bold in showing his emotions. His love for his wife was shown in a very unique way – performing martial arts while she chants the mantra for him. It was a very scary thing to watch him move from one expert to another, and very sadistic to watch the way he killed them. I was cringing half of the time watching his amazing but cruel fight scenes.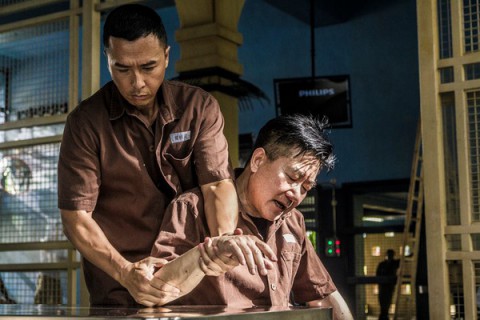 Besides the great fighting scenes and the fantastic cast, this movie is not without surprises. I was impressed how the film managed to capture the duo personality of Xie (Donnie Yen), his fiery and ambitious nature through his fight scenes; his calm, loving and nurturing personality in jail (by using his skills to help the elderly with their ailments), and towards his junior. It's almost like the Yin and Yang side of him!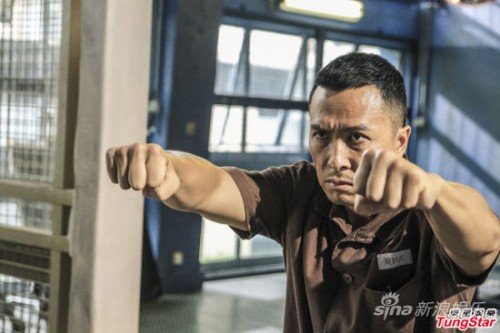 With elements of martial arts, crime, thriller, suspense and special effects, Kungfu Jungle is an almost perfect story, if not for the little bone found. Xia used this particular formula (先练拳次练腿,后擒拿用兵器,由内而外) to solve the case and find the next victim. It roughly translates to "Start with punches, then the legs, then practise grappling and weapons, start from inner to outer). At the very last part, they missed out on the last martial arts expert's area of expertise!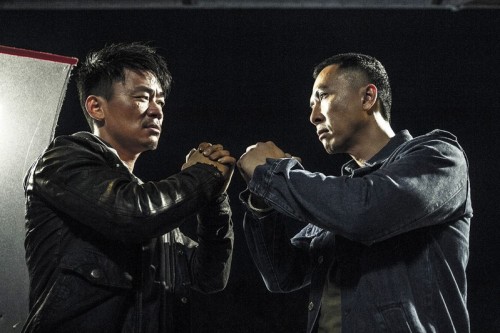 Before I end of my review, I thought I will just mentioned this point for everyone to spot, the part where the duellers salute to each other by having one hand on top of the other clenched fist. I was told that in Chinese martial arts, there's a saying "Right is war, left is peace", when the characters have their left hand on top of their right clenched fist (during the salute), it means to fight till death, while the latter means respect or to have a peaceful fight exchange. I couldn't really find anything on google that explains this, so it will be pretty cool if you can try to spot the various exchanges in the film to see if it's true!
Do You Know?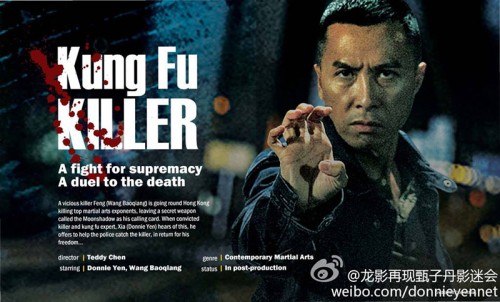 Kung Fu Jungle was previously known as Kung Fu Killer and Last of the Best.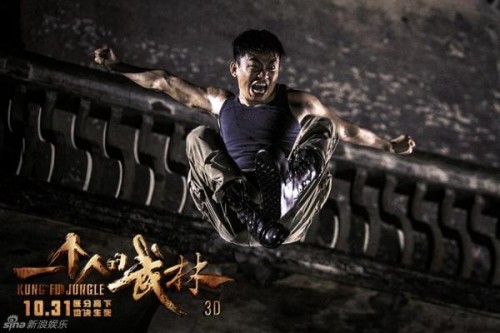 Wang Baoqiang was known for his comedian roles and not many people know about his Shaolin Kungfu background. His previous fighting role was Iceman 3D (冰封:重生之门) with Donnie Yen. He is also currently one of the participants in the China version of Running Man (奔跑吧兄弟).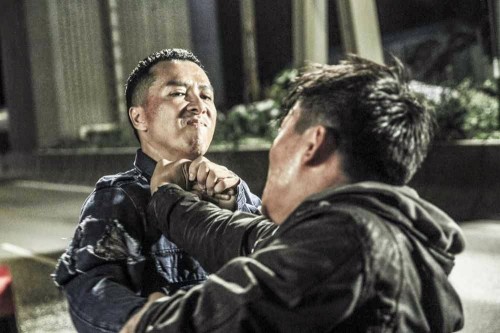 The two main lead of the film has been labelled as the Universe's strongest Donnie Yen meets the Galaxy's strongest Wang Bao Qiang.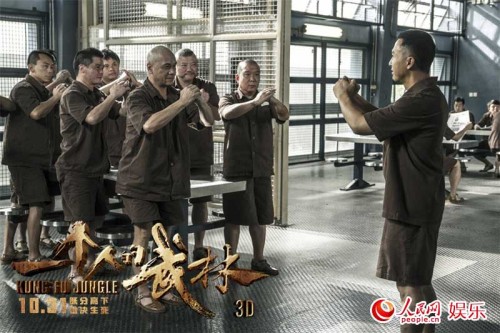 The film was made as a tribute to the various martial arts experts and veterans in the Hong Kong action movies. They've either appeared as cameo or in some form of subtle placement as little details in the background.
For example, Jackie Chan appeared by having footages of one of his early films Drunken Master (1978) shown on TV in the movie.
Director Kirk Wong of Crime Story (1993) appeared as a small-time communications officer.
Car stunts expert Bruce Law took up the role of a noisy truck driver
Veteran kungfu star David Chiang, Golden Harvest founder Raymond Chow and action choreographer Tony Leung Siu-hung also showed up in different scenes.
Behind The Scenes and Interviews
Check out Kungfu Jungle (一个人的武林)IMDB Website.
Kungfu Jungle (一个人的武林) is out in cinemas on 30 October 2014.
xoxo



Facebook | Instagram | Twitter
*Disclosure: Special thanks to Clover Films Singapore for the preview tickets. No monetary compensation was received for the movie review.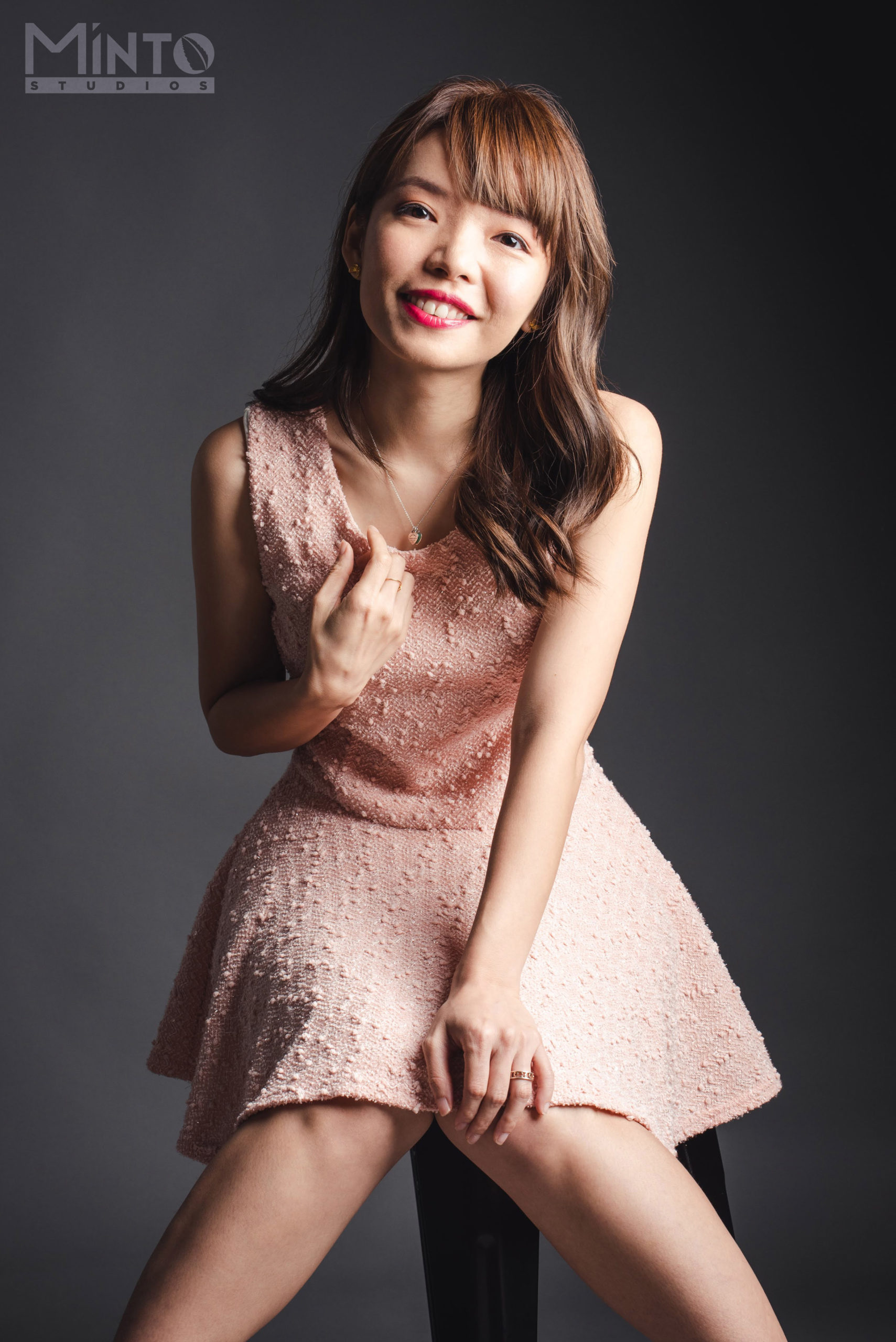 1/2 of #TheEpiphanyDuplet, Tiffany Yong juggles her ABCs – Acting, Blogging and Coaching/Consulting as she is fuelled by passion and drive to succeed.
It is not easy to make a living in Singapore just purely based on Acting, so with Blogging to help her with her online presence, and Coaching kids drama, private tutoring and freelance social media consulting to finance her life, she is currently leading the life most people hope to have: Living the Dream!