My Geeky Nerdy Buddies (大宅男/大宅们) Movie Review | by tiffanyyong.com
Recommended Audience: Fans of 萧敬腾 Jam Hsiao, Maggie Jiang, Xie Na 谢娜, 朱延平 and romantic comedy movie fans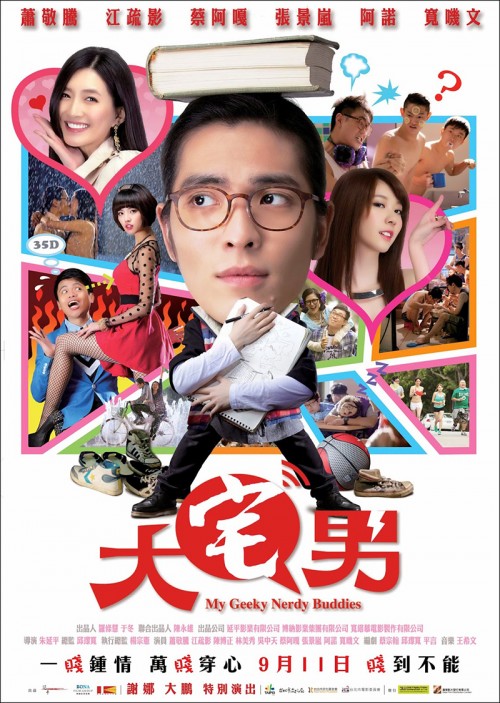 My Geeky Nerdy Buddies (大宅男/大宅们) Movie Synopsis
Otaku (Jam Hsiao) and his roommate Mr. Cheap (Da Peng) are known as the ultimate geeks of their university. However, like any normal guy, their goal is to fall in love with their girls of their dreams. To get close to his goddess Mei (Agyness Zhang), Mr. Cheap pretends to be a spoiled rich kid, appearing everywhere she goes. Meanwhile, the introverted Otaku tries to create a chance to talk to class beauty Ling (Maggie Jiang) by running into her in the hallway, only to have his plan fail awkwardly.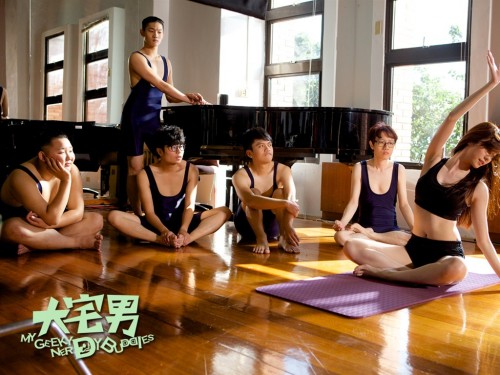 Watch how the geeks in school fight for their battle of love…
My Geeky Nerdy Buddies (大宅男/大宅们) Viewer Rating: 3.5/5 ***
My Geeky Nerdy Buddies (大宅男/大宅们) Movie Review:
"青春就像卫生纸 看着挺多得 用着用着就不够了" Youth is like toilet paper, it looked like there's a lot, but as you use them, it became too little/ not enough. The very first quote got me searching for them online immediately, and don't be surprise to see more interesting to come in the film.
Comedy film lovers will most probably love this classic comedy where the geeks meet the babes. The most hilarious (yet very relatable ) things happen when four nerds with their very own unique characteristics try their very best to chase the woman of their dreams.
Xiao Ying (Kuan Ji Wen) is an overweight nerd who goes around professing his love for every girl, hoping one of them will be interested in him. He is especially mesmerized by Ah Mei(Agnes Zhang) and will try different hilarious ways to catch her attention.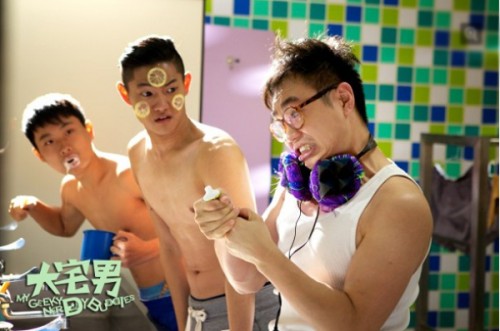 Cheapo who is super thrifty and stingy, and will go all out to save money by borrowing necessities from room-mates, packing food back from clubs and parties. Gao Gao Di (Cai Wei Jia) the "gangster" who knows how to sweet talk with girls. And of course, the story mainly revolve around A-Zhai (Jam Hsiao) and his crush with school belle Ya Ling who is the girlfriend of a flirty guy from rich family.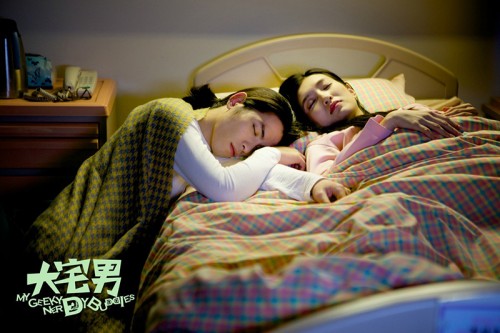 There are many classic (though some will say cliché)scenes where audience can easily relate to, such as how girlfriends are indecisive when it comes to meal times, how nerds always think the rich and handsome guys in school are always the one ending up with pretty girlfriends. This film is basically speaking out for the nerds and showing the difficulty they meet when chasing girls.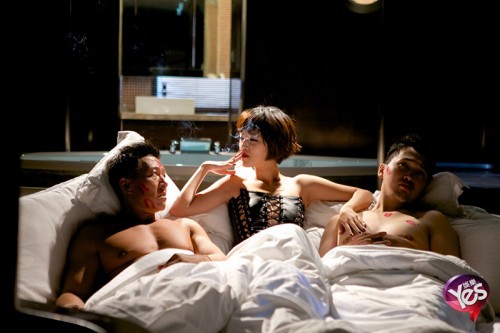 I've grown up watching the director 朱延平 Kevin Chu's films (like 笑林小子 Shaolin Popeye starring 林志颖 Jimmy Lin and 郝邵文 Steven Hao Shao Wen; 新乌龙院 Messy Temple starring 张卫健 Dicky Cheung Wei Jian; 漫画王 Comic King starring 吴奇隆 Nicky Wu Qi Long and 吴孟达 Ng Man Tat), so this film is totally his style. I love the individual performance of each and every actor, as they all do have unique and memorable characteristics. As this is one of Jam Hsiao's first leading film, I won't mark him down too much, after all, he looks nerdy as he should.
If you don't like the slapstick comedy, this might not be for you. My Geeky Nerdy Buddies is more of a quantity over quality kind of film as it consists of many different experiences, but they might not exactly touch your heart.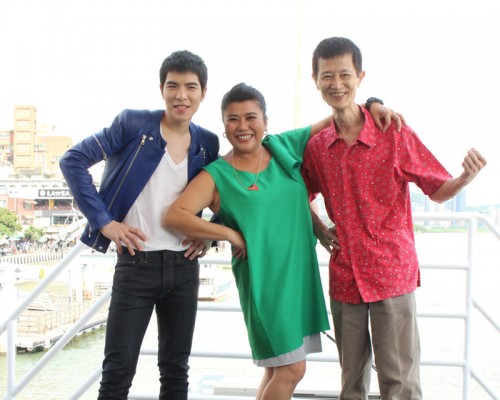 My favourite part were the scenes with Ya Ling's mother (Lin Mei Xiu) and A-Zhai's dad (Chen Bo Zheng), who are familiar faces in Taiwan dramas and films. I actually cried when she showed her concern for her daughter (I'm not going to tell you why and what happened!) in her own way (She's an uneducated mother). However, I'm an emotional person, so not everyone will be that easily touched!
This is a recommended film for anyone who doesn't wish to watch any horror films this Halloween!
Do You Know?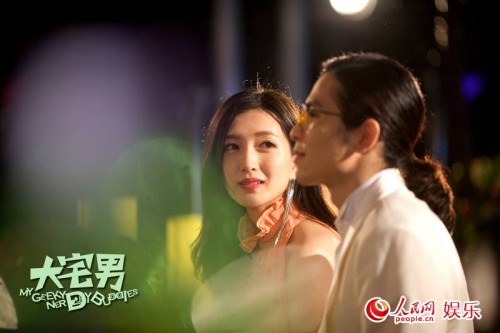 The female lead Jiang Shu Ying (江疏影) also acted in Vicki Zhao's first directorial film: So Young (致我们终将逝去的青春). She was praised by the director that even her toes could act!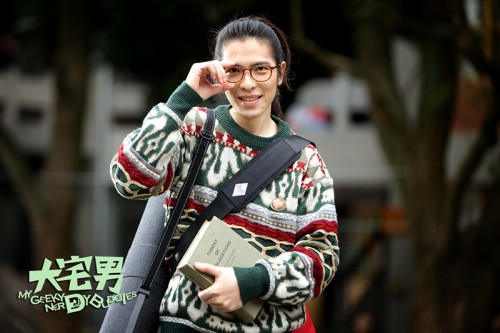 Jam Hsiao (萧敬腾) was named the Rain God, as every time he turns up, the rain will become bigger.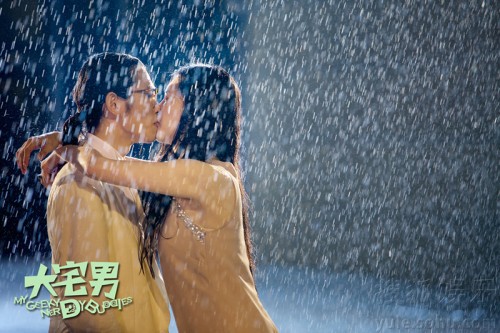 Jame Hsiao and Jiang Shu Ying shared their first on-screen kiss together and instead of chewing gum before that, they had fried chicken cutlet to destress.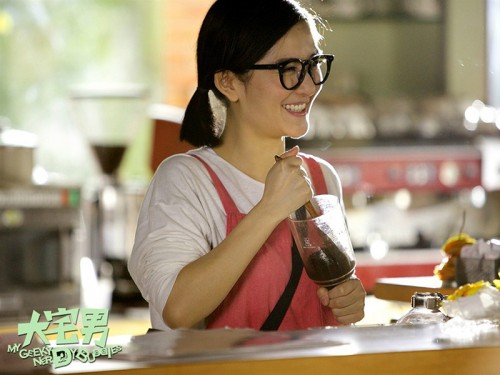 Xie Na who acted as a girl from Sichuan was labelled as the One-Take Queen. She managed to finish her three-day worth of scenes within 2 days.
Behind The Scenes and Interviews
Check out My Geeky Nerdy Buddies (大宅男/大宅们)Official Facebook Page!
My Geeky Nerdy Buddies (大宅男/大宅们) is out in cinemas on 30 October 2014.
xoxo



Facebook | Instagram | Twitter
*Disclosure: Invitation by Clover Films Singapore. No monetary compensation was received for the movie review.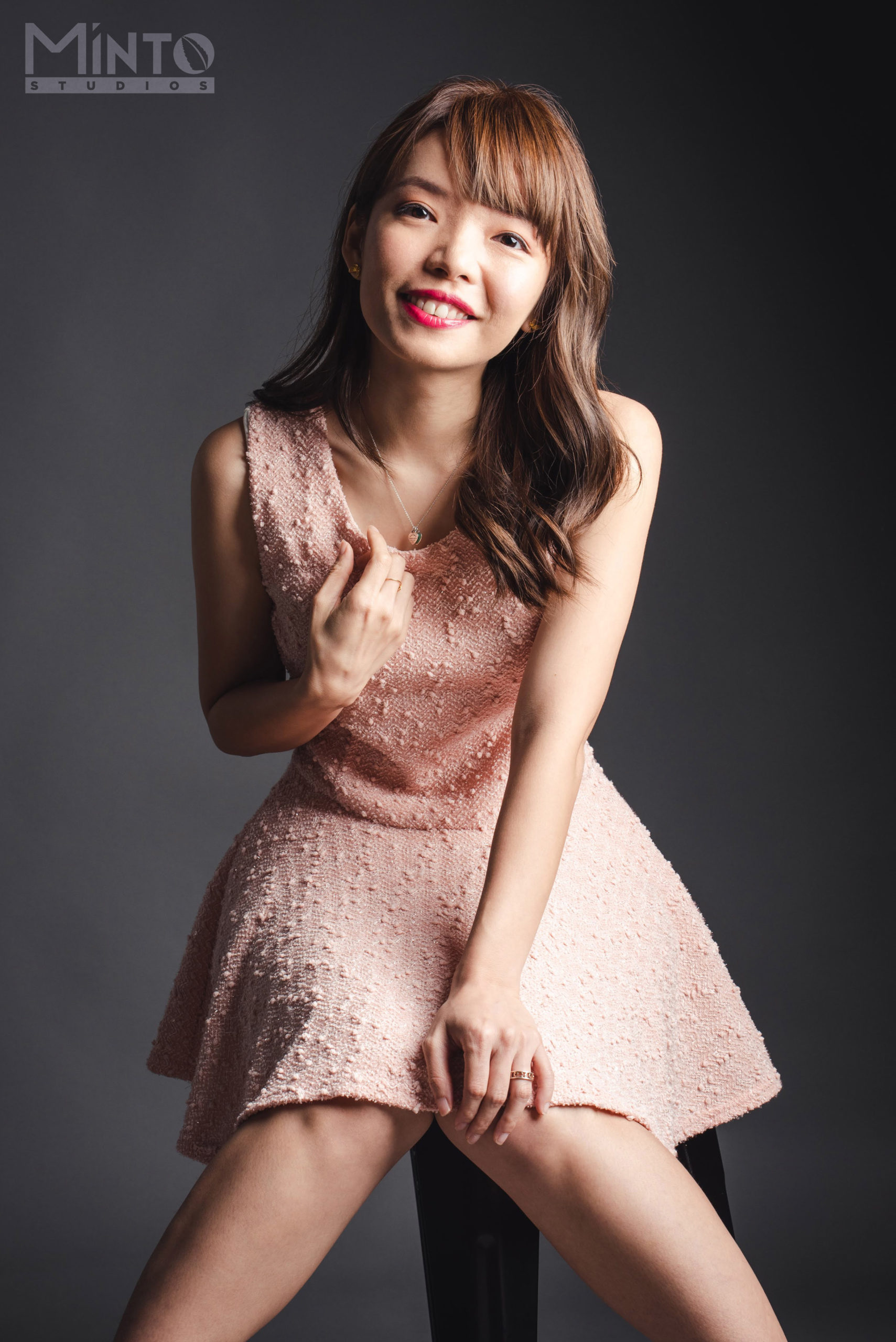 1/2 of #TheEpiphanyDuplet, Tiffany Yong juggles her ABCs – Acting, Blogging and Coaching/Consulting as she is fuelled by passion and drive to succeed.
It is not easy to make a living in Singapore just purely based on Acting, so with Blogging to help her with her online presence, and Coaching kids drama, private tutoring and freelance social media consulting to finance her life, she is currently leading the life most people hope to have: Living the Dream!