Weeee… The commercial is out! This is a Changi Airport commercial I filmed few months ago together with Yoro for the Scorpio personality. Before I start blabbering, go check out the clip!
樟宜机场 十二星座遇见你的微旅行 之天蝎座
(Changi Airport The 12 Horoscope Journey x Scorpio)
In case you are wondering, that's not my real voice! The commercial was meant for the Chinese audience (- which explains why our voices were all dubbed), the clip was aired on Youku as well as Changi Airport's Chinese Website (www.zhangyijichang.com). With 12 parts to it, the video series features the 12 horoscope personalities and how each of them "behave" in Changi Airport.
Behind The Scenes: Changi Airport Horoscope Guide x The Scorpio Couple
My Audition Experience:  I met Yoro for the first time during my audition for this commercial, and was asked to help feed him lines while he auditioned for the the different characters. I was given the role of the Gemini girlfriend and the Scorpio girlfriend to try out. Back then, the script for Gemini was different. So Yoro helped me by taking up the boyfriend roles for these two horoscope personalities too. As the characters were pretty interesting, we had quite a lot of fun trying out the different roles and I wasn't nervous at all!
It was later on when the producer Jia Tao and the script writer told me how they like the chemistry both of us had, when I realize, being relax and working with someone you are comfortable communicating with is very important. (Although I didn't exactly know Yoro back then, but we discussed about the characters before the audition and he even told me to pinch him for real so that it will be more realistic.) I was overjoy when they said that we were confirmed for the Scorpio roles from the start when they saw our performance!
What's a Scorpio Man and Woman Like? In the commercial, Yoro and I are a pair of Scorpio couple shopping while in transit at Changi Airport. So this is some "characteristics" of a Scorpio Man which is shown in the clip.
Scorpio Man: He is serious and sometimes stern, with little time for the non-essential and unimportant. A Scorpio Man may seem unemotional on the surface, but underneath his calm, cool exterior is an electric undercurrent of roiling feelings. Like all water signs, he is much attuned to his own and others' emotions and feels deeply. Behind his aloof exterior, the Scorpion is sensitive and loving but he will only let down his guard and show this side of his personality to the right partner.
Scorpio Woman: Self-confident, resourceful, direct, and brilliantly sharp, Scorpio women only focus on the fundamental essence of any issue and they like clear endings and beginnings, with no grey areas in between. A Scorpio woman wants her certainties to remain just so – absolutely rock steady and assured. She wants to understand everything and knows how to craft just the right question to obtain the answers she seeks.
Although I'm not a Scorpio, but hopefully I've expressed and shown the "essence" of being one! To all Scorpios out there, how true do you think it is?
My filming Experience: This is both our (Yoro and I) first time filming with a production crew from Beijing. The unfamiliarity made me a little quiet and I was a little afraid to voice out my questions about the role. For Yoro, he actually went to read up on the characteristics of Scorpio to see if the script matched the horoscope. The filming took about 6 hours and I had to repeat some scenes a few time, sometimes for the different camera angles, sometimes because of the speed of my actions or even words.
While my interpretation of a "couple" was to be in close proximity as well as using terms that couple usually do, the director told me that couples from different countries behave differently. So there were also quite a few things we have to change on the spot, which was difficult for a rigid person like me! I started getting tongue-tied as my brain had already memorized the original lines… But all in all, it was an enjoyable learning experience as they were all really patient and detailed with what they wanted!
Filming in Changi Airport: It was not easy filming in Changi Airport due to the high security measures. Every crew and talents had to submit their relevant documents at least a week before in order to be able to access the transit area. But it was through this project that I know a little more about Changi Airport. I managed to ask the producer a few questions about his experiences filming in Changi Airport, and this is what he wrote when I asked for his favourite spot in the airport.
JT: This is a difficult question. We spent 10 full days on location recce and filming in the airport, from Terminal 1 to Terminal 3, from the roof top to basement, from the departure hall to skytrain, we've went to every place many times. Moreover, we had to observe every place in detail when doing recce, so every place is equally memorable. But if I really have to choose, the swimming pool is the spot where the post-production crew from Beijing exclaimed while editing, "Did the aeroplane really fly pass the swimming pool?" The butterfly garden was also interesting as there were many butterflies growing in the garden. The weather was very warm when we had to film the two scenes there. We were also afraid to disturb the butterflies and hope that the filming did not do much damage to their home. There are simply too many memorable places, and the 12 clips were not enough to fully present the exciting places in Changi Airport. So do go explore it for yourself the beautiful corners in Changi Airport~
这个问题比较难,我们在樟宜机场堪景加拍摄,一共在机场度过了十个整天,从T1到T3、从天台到地下、从登机口到skytrain,每个地方都经过好多遍,而且都精细研究过,感情很深呢。硬要说起来,印象深有几个地方:一个是游泳池,后期剪辑时,北京的后期剪辑师说:"飞机真的在游泳池旁边飞啊?!"
还有蝴蝶园,里面很多生长过程的蝴蝶,两场戏在这里,执行时非常热,而且很怕打扰到蝴蝶们休息,希望没有给它们的家园造成太大的破坏。
实在还有太多地方印象深刻了,十二条影片都不足够完整表现樟宜机场的精彩,很多美丽的角落和人性化的设施等待各位亲自去发现吧~
Choosing Actors for the Commercials
Something You might not Know – Behind the Selection of Roles: I have quite a number of friends who auditioned for various roles but did not managed to secure any. This was a problem I had in the past, and I was curious to know how did the production team choose the actors? So here's the reply I received from the producer:
JT: The advertising company and client came out with different story-lines and scripts based on the horoscope's characters. Changi Airport even got advice from the Horoscope Master and included all the horoscope personalities' differences and unique points. From the producer's point of view, during the selection of actors, the first thing we look at is their acting ability, followed by their appearances (unique features etc.) such that they are able to capture the audience's attention in a short timespan.  Third, the actors must be able to bring out the characteristics of the horoscope personality with their looks. The actors had to go through many rounds of approval (including the production team, director, advertising company and the Changi Airport management) before having their roles confirmed.
在广告公司和客户沟通时就已经根据星座的各自性格创作出了不一样的脚本,樟宜机场为此还专门找了星座师,归纳很多不同星座的个性、区别、特点。在监制角度看演员角色时,1会考量到首先要有演技的要求,2相貌要有亲和力和特色,可以短时间抓住观众,3对于各自星座的角色,尽量可以从相貌上传递出该星座的感觉。选择演员是经过了制作团队、导演、广告公司及樟宜机场客户的多重环节,层层甄选而确定。
Changi Airport Horoscope Guide
Here's the whole Changi Airport horoscope video list. Watch it and tell me what you think!
The producer's favourite characters are the Aries, Scorpio and Sagittarius. For me, I like the Aries, Pisces and of course Scorpio (because I'm in it!) So which is your favourite clip? So what's your horoscope and are you able to relate with the personalities in the videos? Do share your opinions with me by commenting below!
About Yoro Tan:

Yoro is best known for his roles Project Superstar Promo video (remember the half-naked singing guy?) and the grown-up son in Community Chest Corporate Short Film "The Gift" which went viral online. Besides that, he was also in some of "TheSmartLocal.com"'s YouTube series!
About the Production Team:

R.T.B.W Advertising Private Limited (北京睿通博文广告有限公司)
Changi Airport engaged Jia Tao(贾焘), the producer (top left hand corner) and his team to come up with the 12 series. He had previously worked with celebrity boyband like May Day and Fahrenheit for commercials too! If you are interested to engage his company for any projects, feel free to contact him at mindshearts@126.com
Do check out Changi Airport's Chinese Website and follow them on weibo for interesting updates!
xoxo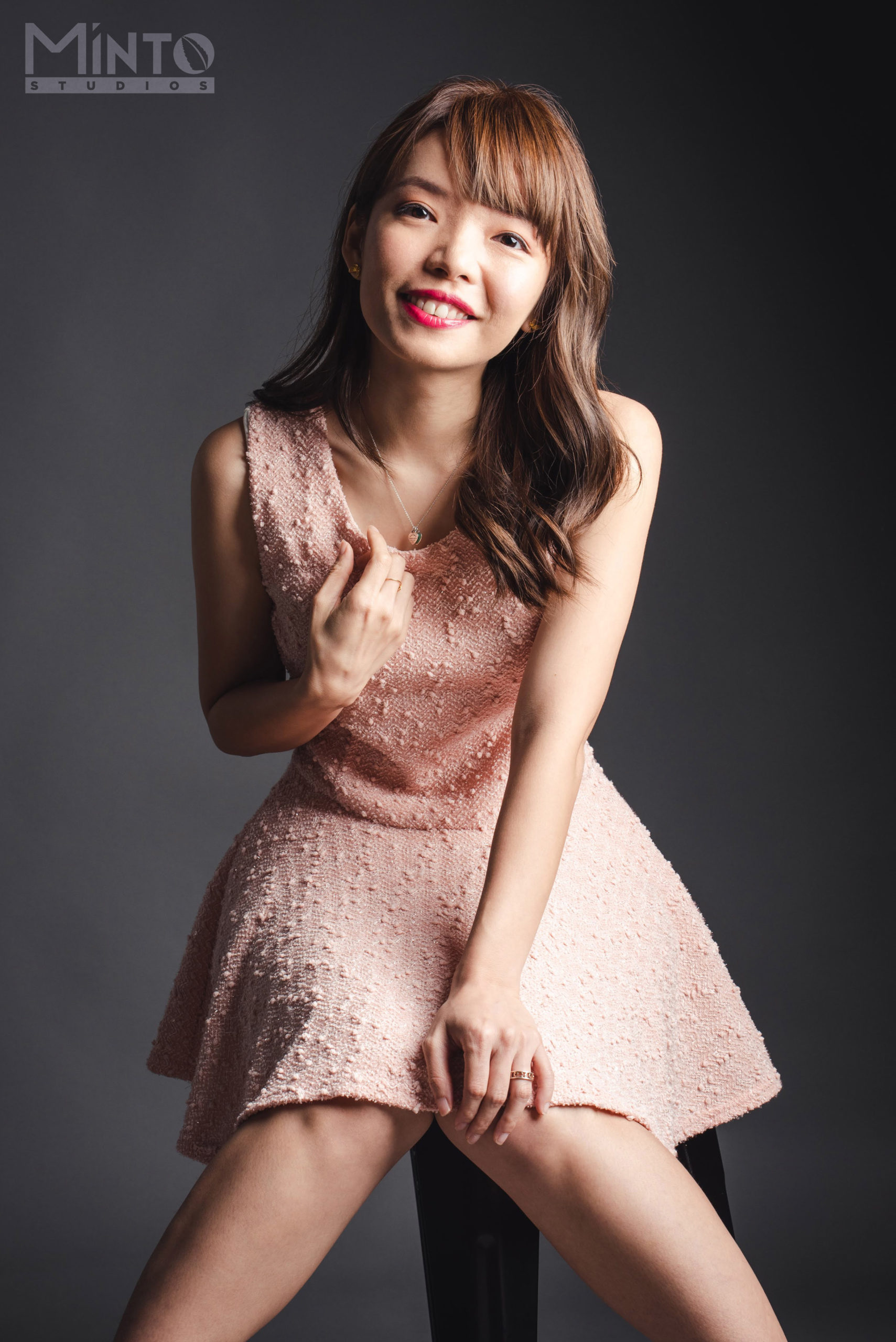 1/2 of #TheEpiphanyDuplet, Tiffany Yong juggles her ABCs – Acting, Blogging and Coaching/Consulting as she is fuelled by passion and drive to succeed.
It is not easy to make a living in Singapore just purely based on Acting, so with Blogging to help her with her online presence, and Coaching kids drama, private tutoring and freelance social media consulting to finance her life, she is currently leading the life most people hope to have: Living the Dream!