Discovering Malacca's Heritage: It's Not Just About Food
Malacca (Malay: Melaka) is a place where I've heard of for the past 20 over years but never visited, even though my hometown Muar is just 47km away. Finally, thanks to Malaysia Tourism and Gaya Travel, I finally got to visit the "legendary" food haven.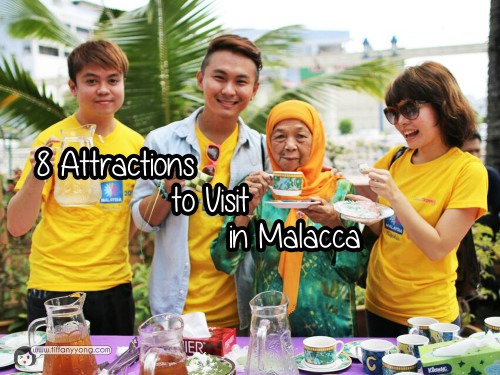 Malacca's Background Story
Malacca is the third smallest Malaysian state after Perlis and Penang. It was founded by Parameswara, also known as Iskandar Shah or Sri Majara, the last Raja of Singapore. It was believed that he witnessed a mouse deer pushing one of his dogs into the river in self-defence after bring cornered. Parameswara took it as a good omen and decided to buid his empire there, naming the state after the Melaka Tree he was resting at.
Melaka was first conquered by the Portuguese (Alfonso de Albuquerque) in April 1511, followed by the Dutch in 1641, and then the British in 1826. Malacca only became part of Malaysia in 1957 when the crown colony dissolute.
Approximately 235km away from Singapore, many Singaporeans are willing to sit in the car up to 3 hours to visit Malacca over the weekend for their classic food (and shopping!) like Chendol, Chicken Rice Ball etc. But how many of you are familiar with their heritage and history? Here's 8 Heritage and Tourist Attractions you can visit the next time you visit Malacca!
1. Taman Mini Malaysia & Mini ASEAN
When I learnt about Malacca's "colourful" history, I wasn't surprise to see so many different cultural and racial fusion in town. The Taman Mini Malaysia cultural park is located a few kilometres outside of Melaka, near the town of Ayer Keroh. It is called "Mini" Malaysia as the cultural park features different traditional architecture and ways of life, each representing the architectural style of the 13 states in Malaysia.
Although this "Mini" Malaysia doesn't display any miniature versions of Malaysia's iconic architectures, the homes are furnished with various items, arts and crafts which depict the culture of each state. It displayed the real Malaysia as how I used to know it. No air-conditioner in the homes, no gated security, no technology interfering with social lives, no seclusion… There will also be weekly cultural shows and traditional games performances where you can get your hands on some traditional gasing (wooden spinning top) and try to get them spinning (It's not easy!)
Inside each house, you can find a range of genuine handicrafts originating from each state. The life-size dioramas dressed in their respective traditional costumes might look similar at the first glance, but they displayed individual unique features on a closer look. There was a strange sense of familiarity when I stepped into the houses. The furniture and setting brought back childhood memories of my visit to my grandparents' house before my dad and uncle demolished the house and build a better one for them.
When I was young, returning to my hometown was a joy, and I felt like a caged bird let out into the wild. I could run around with my cousins barefooted, ride bicycles along the road (Yes, our mums will end up screeching at us) and return to Singapore bearing wounds and bruises like a crown. Those days were great break from the hustle and bustle of city life.
We had lunch in one of the homes "Malay-style". Dishes are placed on a straw mat (Picnic-style), and there will be a ketor (jug with cleaning water, together with a big bowl to catch the remaining water) for us to dip the tip of all our right fingers for cleansing. That was my first time eating with my hands and Edgar (eazy traveler) was making fun of me for my inexperience 🙁

We had a wide array of dishes such as assam pedas ikan tenggiri (Spanish mackerel sour and spicy stew), tempeh (soybean cake), kacang botol (winged bean), salted egg and fresh fruit. We had to eat with our right hand. Left hands should never be used to handle food at any circumstances. I had long nails at that time and did not want the spices and gravy to get into my nails, so in the end, I took some vegetables to scoop the sauces and rice and ate them without really dirtying my hand!
Taman Mini Malaysia & Mini ASEAN
Opening Hours: 9am – 5pm
Entrance Fee:
Non-Mycard holder: Adult (RM20) Student (RM15) Child below 12 years(RM12)
Mycard holder: Adult (RM15) Student (RM10) Child below 12 years (RM8)
Address: Lebuh Ayer Keroh, 75450, Melaka
Tel: +606-2349988
Photo-worthy Spot: *** | Heritage/Historical Value: *** | Recommended.
2. Chitty Village
The Chitty (or Chetti) Village in Jalan Gajah Berang is home to a small group of Hindu Peranakans (Straits-born Indians, offspring of the Indian traders who intermarried with Malay women). The village has been around for over 500 years since the 1400s, thus the Chitty (Traders in Tamil) are regarded as older than the Chinese-Malay Peranakan community.
The small Chitty heritage museum (Muzium Chetti) is a community effort to get visitors to understand the unique culture of the Chitty people. Besides costumes and photographs, you will get to see colourful artefacts such as traditional water-pots, multi-tiered brass oil lamps, serving trays, sculptures, handicrafts and photographs.
I was surprised to find out that besides Malacca, the Chitty are also found in Singapore, who are also known as the Indian Peranakan. Today, the village is home to a small community of 20-30 Chitty families whose cultural identity is on the brink of extinction due to the cultural assimilation into mainstream ethnic communities. Those who have migrated to Singapore are mainly those with better education, in hope of higher paid positions. It is estimated that there are around 50,000 Chitty in the whole of Malaysia and another 5,000 in Singapore.
Here's a Chitty girl welcoming us. A Chitty may have a medley of Malay and Indian features, some with the fairer skin of the Chinese. The women dress in kebaya with sarongs similar to the Baba and Nyonya costumes. Their diet is also influenced by elements of Malay (like staple diet), Indian (use of spices) and Nonya. They eat fish and meat (but not pork or beef) and are vegetarian on Fridays and in the lead up to some religious festivals.
I thought it is interesting that their diet practice is actually quite similar to some Singaporeans (like me!) and how they are very accommodating and open to other religion's practice. Although the Chitty still have Hindu names and adhere to Hinduism as their religion, some also practise ancestor worship, a cultural influence from the Chinese. Instead of speaking Tamil, the Chitty speak a Malay dialect with Tamil loan words. They are truly a fascinating blend of cultures!
Chitty Museum
Opening Hours: 9am – 5pm (Wednesdays- Sundays)
Entrance Fee: Adult (RM2) Child (RM0.50)
Address: Kampung Chetti, Jalan Gajah Berang, Melaka
Tel: +606 281 1289
Photo-worthy Spot: ** | Heritage/Historical Value: **** | Recommended.
3. Menara Taming Sari

Similar to Taiwan's Taipei 101 Skyscraper, and Singapore's Singapore Flyer, Malacca's 80 metre tall Menara Taming Sari provides visitors ith a panoramic view of the Malacca UNESCO World Heritage City. Opened on 18th April 2008, the viewing tower was designed based on the legendary Taming Sari Keris. It was the first tower in Malaysia to have a fully revolving structure.

In the air-conditioned viewing cabin, I was able to see many interesting and historical sights, such as St.Paul's Hill, Independence Memorial Building, Samudra Museum and the ship, Flor De La Mar, Dataran Pahlawan, Pulau Selat Mosque, Pulau Besar and the Straits of Melaka. I took a trip up the back in September during the Malaysia Tourism Hunt, with the aim to find and take photos of certain spots and location. It was a memorable experience, squinting for colourful houses and famous mosques.
Opening Hours: 10am – 10pm
Entrance Fee:
Non-Mycard holder: Adult (RM20) Student (RM16) Child below 12 years(RM10)
Mycard holder: Adult (RM10) Student (RM8) Child below 12 years (RM5)
Address: Jalan Merdeka Banda Hilir, 75000 Melaka, Malaysia.
Tel: +606-288 1100
Photo-worthy Spot: **** | Heritage/Historical Value: *** | Visit if You are Free.
4. Melaka River Cruise
The Malacca River is the river that cuts across Malacca town, on its way to the Straits of Malacca. It separates the civic district clustered at the foot of St Paul's Hill, from the residential and commercial district of Heeren Street and Jonker Street. Back in the olden days, the river would be filled with traders from all around the world.
The 45 minute round trip cruise is accompanied by an audio commentary, where you will get to see some of the historical buildings by the river, together with a refreshing mixture of old villages, warehouse, mangroves and modern day houses. The 1999 movie Entrapment starring Sean Connery was filmed partially here.

Again, the Malacca River cruise reminded me of the Singapore river cruise. In the day, you will get a good view of the buildings, churches and murals. At night, the river will be lit up with colourful lights, giving the historical city a lively, touristy feel (like Singapore's Clarke Quay!).
Opening Hours: 9:00 a.m – 11:30 p.m
Entrance Fee:
Non-Mycard holder: Adult (RM15) Child (RM7)
Mycard holder: Adult (RM10) Child (RM5)
Address: Jalan Laksamana, 75000 Malacca
Tel: +606-281 4322/ 23
Photo-worthy Spot: *** | Heritage/Historical Value: ** | Visit if You are Free
5. Kristang Heritage – Portuguese Settlement
Five kilometers from the city, there is a small community in Ujong Pasir called Mini Lisbon. This Portuguese Settlement is a popular place for tourist to enjoy seafood at night.
During the Portuguese colonial rule, it was common for the intermarriages between the Portuguese and the native Malay, Dutch, British, Chinese and Indian settlers. Like the Chitty, these marriages created changes and adaptation in their culture and the mini Portuguese Heritage Museum exhibited the traces and remnants of Portuguese history, arts, culture and customs in Malacca.
Just a few step away, hides one of the last few traditional Kristang (Portuguese Eurasian) house left in Malacca. The wooden bungalow at 10 Jalan D' Aranjo was inherited by Nicholas Loboo in the 1940s and now taken cared of by his nephew.
Opening Hours: Tue – Sun: 10:00 – 12:00, 14:00 – 17:00
Entrance Fee: N/A
Address: C-18 Portuguese Square, Portuguese Settlement, 75050 Malacca
Tel: +60 12-607 3754
Photo-worthy Spot: * | Heritage/Historical Value: ** | Visit if You are Free
6. Morten Village (Kampung Morten)

Named after the British Land Commissioner of Malacca, Frederick Joseph Morten, during the British colonial era in 1920, the Morten Village is the only Malay village in Malacca.

Walking through the Village felt like walking through a "living museum" as the residents at this heritage site have been living similar lifestyle as that of their forefathers, maintaining the customs and traditions.

The real "Living Museum" is this house called "Villa Sentosa". The oldest and best preserved house exhibited the typical lifestyle of a rich Malay family in the early 20th century. First built by village headman Datuk Othman Muhammad Noh in 1921, Villa Sentosa has had nine generations of Othman's descendants living. Now, the villa is run by 58-year-old Encik Abdul Rahim bin Hj Hashim who provides visitors guided tour around the house.

We were shown given some time to wander around, learning to make traditional kueh "Ondeh-ondeh", glutinous rice balls with palm sugar (gula Melaka) filling, coated with shaved coconut.
Lovers of antiques will be happy to know that this museum displays a collection of "treasure", such as 500-year-old Majapahit Keris, a 100-year-old copy of Quran, antique cameras, 1926 English-Arab dictionary, ceramics from the Ming Dynasty, ancient crockery from China, England, Italy and France, certificate of honour awarded by King George V to the late Tuan Haji Hashim bin Dato Demang Haji Abdul Ghani and a 200-year-old "gong".
This gong is believed to be able to help fulfill wishes. According to the owner, a couple wished for a son, and the wish came true after after the wife hit the "gong" thrice. Do ask the owner for permission if you want to give it a try!
Sentosa Villa turned into a private museum on Dec 11, 1991, depends solely on contributions from visitors for its maintenance.
Villa Sentosa
Opening Hours: Daily from 9am- 5pm; Fridays (2pm – 5pm)
Entrance Fee: Free. Donation at Will.
Address: Jalan Kampung Morten, Kampung Morten, 75300 Melaka, Malaysia
Tel: +606-282 3988
Photo-worthy Spot: *** | Heritage/Historical Value: *** | Visit if You are Free.
7. Hang Tuah Center

The Hang Tuah Center is the latest tourist attraction opened on 9 August 2013. This complex is made of up five classic Malay wooden houses. Each house represent a famous warrior during Sultan Mansur Shah era – Hang Tuah, Hang Jebat, Hang Kasturi, Hang Lekir and Hang Lekiu.
The 10 hectares wide Hang Tuah Village cost approximately RM34 million to build. Each house has a silat court where cultural activities are conducted.
Inside the wooden house, the place transformed from a traditional room to a highly interactive gallery, completely different from the outside. There are two galleries – the Hang Mahmud Gallery and Dang Merdu Gallery (named after Hang Tuah's mother).
One gallery showcase the warrior aspects of Hang Tuah especially the epic battle with Hang Jebat, via an illusion technique called 'Pepper's ghost'. The Dang Merdu Gallery exhibits the social and cultural aspects of Hang Tuah, such as the Royal Parade.
Opening Hours: Daily from 9am – 5pm
Entrance Fee: Adult – RM5 Child (5 – 12 years old) – RM3
Address: Kampung Duyong, Melaka, Malaysia
Tel: +606-2826 526/ +606-2811 289/ +606-2818 289
Photo-worthy Spot: *** | Heritage/Historical Value: *** | Recommended.
8. Jonker Street

Jonker Street (means young lord in dutch)– is what Malacca is famous for, especially amongst the Chinese. Located at the centre street of Chinatown, the Jonker street or Jalan Hang Jebat is a place where many people set up their stalls on Fridays and Saturdays evening to sell their crafts, keepsakes and tast treats.
I first visited Jonker Street in September during the Malaysia Tourism Hunt 2013. It looked like a deserted old town in the morning, and we did not have time to stop before moving on to the next destination (It was an amazing race!) The next time I visited, I was amazed by the difference! It looked almost like Taiwan's famous Night Market!
As the Jonker Street is the center of many historical sites, you can just walk (or take a trishaw ride down to visit the iconic Dutch Square, A Famosa, the Portuguese fortress and Porta de Santiago). The prices of the ride varies depending on the distance, but if you want, try negotiating and comparing the prices with a few trishaw uncles before taking up the offer. A short walk up the hill to get another ride might save you RM5!
If you visit Jonker Walk in the day, you won't miss the heritage houses dayed back up to the 17th century. These houses were where the rich Peranakans (descendents of 15th – 16th century Chinese immigrants marrying local Malay women) lived and did their business here. I did not have the time to visit the museum on both trips but managed to stay in Hotel Puri, a paranakan themed hotel along the Jonker Street.

If you are wondering how the Chinese came to Malacca in the first place, you may want to visit the Cheng Ho Cultural Museum just few steps away… 600 years ago, Ming Dynasty's Admiral Cheng Ho (Zheng He) visited Malacca at least five times during his famous seven voyages to the Western Ocean, bring Chinese settlers to the town.
Must-Try dishes?

One of the top Must-Try dish on most online articles is this famous Chicken Rice Ball dish. I passed by "Kedai Kopi Chung Hwa", and the all-time long queue (under the scorching sun ) was quite deterring. The main difference from the usual chicken rice dish is the rice. Here, they are rolled into balls instead of eating them on a plate. Well, I won't exactly say they are fantastic nor are they bad. The chicken were fresh and tender, worth a try if you managed to catch them at their off-peak timing.

The other dish is Cendol, a local dessert made up of shaved ice, green jelly noodles made from rice flour (Cendol), red bean, coconut milk and palm sugar. Although this dish is often found in the local dessert shop in Singapore and other parts of Malaysia, what made Malacca's Cendol uniquely Malacca's is its coconut palm sugar, also known as Gula Melaka. If you've tried the usual Cendol before, the taste of the Cendol will be distinctive in Jonker Street. There are actually many different shops selling Cendol. The usual recommended ones will be the stall from Jonker88, but I tried the one from Bibik House Cendol and find the taste simple and original. The cendol and sugar are served separately for people to customize their own sweetness according to their preferences.
Jonker Street Night Market
Opening Hours: Friday, 6-10pm; Saturday & Sunday, 11am-10pm
Entrance Fee: Free
Address: Jalan Hang Jebat, 75200 Melaka, Malaysia
Tel: NIL
Baba Nyonya Heritage Museum
Opening Hours: Daily from 10am -12.30pm and 2pm -4.30pm
Entrance Fee: Adult – RM15 Child (5 – 12 years old) – RM10
Address: 48/50 Jalan Tun Tan Cheng Lock, 75200 Melaka
Tel: +606-283 1273
Cameras and video cameras are prohibited in the museum.
Cheng Ho Cultural Museum
Opening Hours: Daily 9am-6pm
Entrance Fee: Adult RM20 | Child/Student RM10
Address:51, Jalan Hang Jebat, 75200 Melaka, Malaysia
Tel: +606-283 1135/6
Photo-worthy Spot: **** | Heritage/Historical Value: *** | Highly Recommended!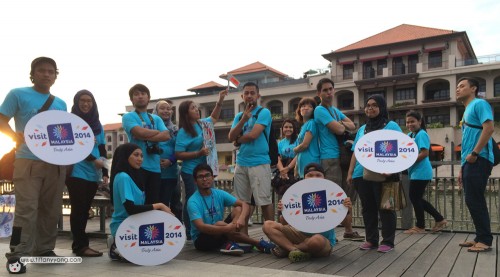 This blog post was made possible through Celebrating 1Malaysia Truly Asia – Malacca, a media tour held last November 23rd to 25th, 2013 as well as the Malaysia Tourism Hunt 2013 organized by Tourism Malaysia held from 22nd-27th September 2013. The C1MTA event was organized by Gaya Travel Magazine and sponsored by Secretariat of Visit Malaysia Year 2014 and MyPass in celebration of Visit Malaysia Year 2014 #VMY2014.
If you want to check out more tourist attractions, do check out the Malacca Tourism Website.
xoxo



*Disclosure:Note that all sources, information, content, links are valid to change at any time.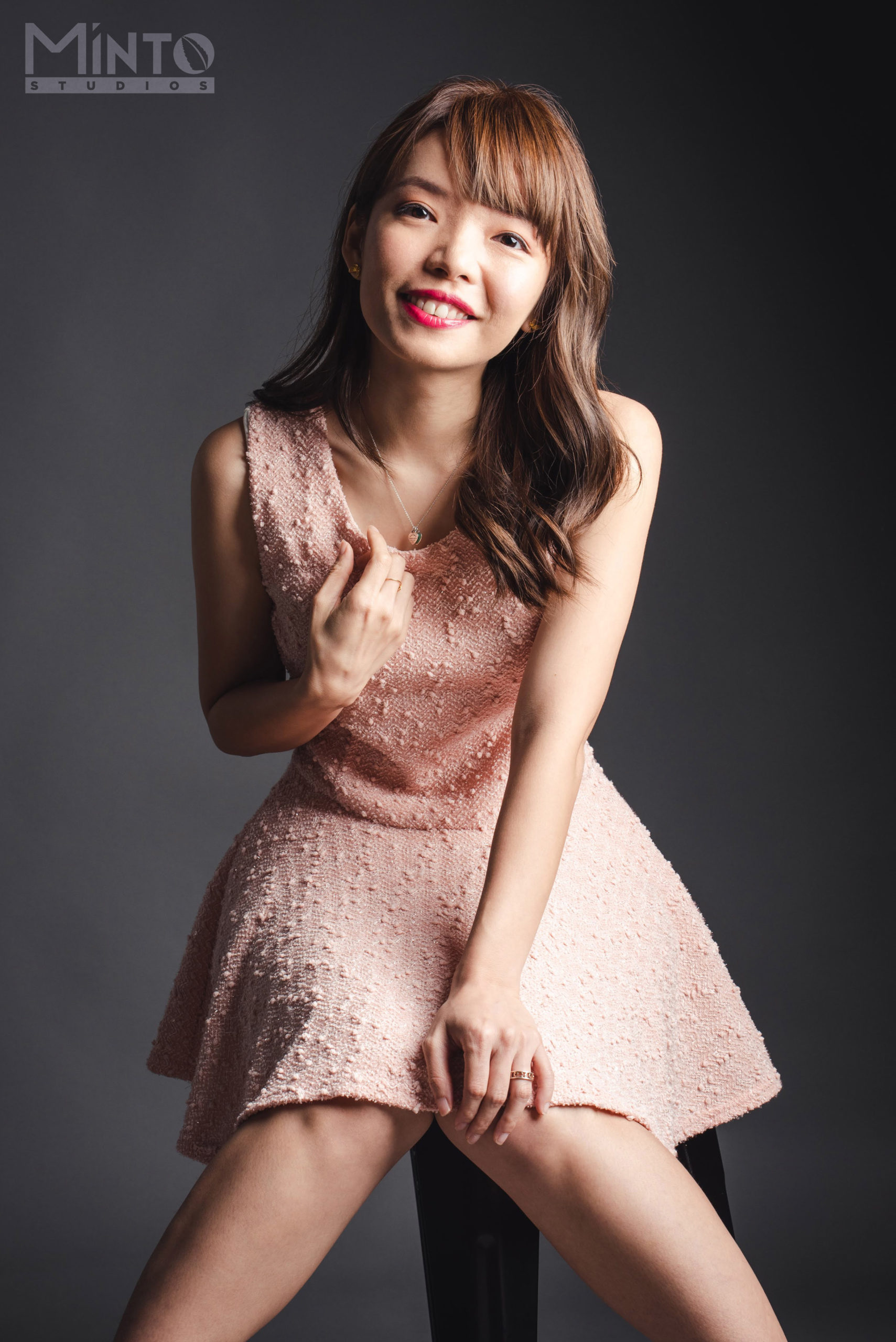 1/2 of #TheEpiphanyDuplet, Tiffany Yong juggles her ABCs – Acting, Blogging and Coaching/Consulting as she is fuelled by passion and drive to succeed.
It is not easy to make a living in Singapore just purely based on Acting, so with Blogging to help her with her online presence, and Coaching kids drama, private tutoring and freelance social media consulting to finance her life, she is currently leading the life most people hope to have: Living the Dream!