List of Male Celebrities on Instagram (Singapore) | By tiffanyyong.com
UPDATED 23/10/2013: I've finally got the time to update this list! Instead of creating a brand new post, I thought I will just add more here! Now it's no longer limited to Singapore male celebrities 🙂
The popularity of instagram amongst celebrities have brought them closer to their fans. It is like a backstage pass into their lives as they post their personal photos. They are photos of themselves, their friends, their pets, their favourite food… basically anything they want to post.
Male celebrities like to post mainly food and the events they are attending, products they are endorsing etc.
There's a few methods where you can follow them.
1) follow me @tiffanyyongwt because I follow them all 😛
P.S. I went around following all the celebrities for you guys, my dearest readers, so of course, you will show me some support right? 😉 xoxo
2) search for them individually and follow them
3) Web users may like to follow your celebrities' accounts via webstagram!
Here's my list of male celebrities on instagram, I know not all of them are Singaporeans or even Singapore Mediacorp artistes, but they are the list of male actors, hosts, singers in our local dramas.  They are arranged in alphabetical order
P.S. I tried working on the images of each individual celebrities and it nearly killed me. There were more than 200! So now, this is the list with just their instagram account names and their actual names.
Male Celebrities on Instagram
Singapore/ Malaysia Actors
@wulander (Allan Wu 吴振宇)
@aloypang (Aloysius Pang 冯伟衷)
@andiechen (Andie Chen Bang Jun陈邦鋆)
@angjunyang (Ang Jun Yang洪俊揚)
@benyeo23 (Ben Yeo杨志龙)
@btonelli (Bobby Tonelli)
@bryanwong (Bryan Wong 王禄江)
@cavinsoh (Cavin Soh 苏智诚)
@chenhanwei1969 (Chen Han Wei陈汉玮)
@aiainbaby (Christopher Lee Meng Soon 李铭顺)
@chuaenlai (Chua En Lai 蔡恩来)
@cruzteng (Cruz Teng丁志勇)
@daiyangtian (Dai Yang Tian 戴阳天/戴向宇)
@daren_tan (Daren Tan 陈世维)
@darryl_yong (Darryl Yong杨子文)
@dasmondkoh (Dasmond Koh 许振荣)
@derrickhoh (Derrick Hoh 何維健)
@thedesmondtan (Desmond Tan 陈泂江)
@edwininja (Edwin Goh吴劲威)
@elvinngchoonsiong (Elvin Ng Choon Siong 黄俊雄)
@ethenleeteng (Ethan Lee Teng 李腾)
@instageorgey (George Young吴宇卫)
@guoliang99 (Guo Liang 郭亮)
@gurmitgurmit (Gurmit Ottawan Singh 葛米星)
@hagentroy_jd (Hagen Troy Tan 陳俊達)
@ian_ianization (Ian Fang 方伟杰)
@jackneock (Jack Neo Chee Keong 梁智強)
@bigsmilezeroteeth (Jason Godfrey)
@jeffrey_xu (Jeffrey Xu Ming Jie 徐鸣杰)
@jeremychanmy (Jeremy Chan 田铭耀)
@cantabiles (Jerry Yeo 杨伟烈)
@jj_lin (JJ Lin Jun Jie林俊杰)
@ohohlawrence (Lawrence Wong王冠逸)
@marklee4444 (Mark Lee Kok Huang 李国煌)
@iamnatho (Nathaniel, Nat Ho 鹤天赐)
@nutzhen (Joshua Ang Ser Kian 洪賜健)
@nicklee7788 (Nicholas Lee)
@iampierrepng (Pierre Theodore Png Tiang Huat 方展发)
@pornsakp (Pornsak Prajakwit)
@raysonttm (Rayson Tan陈泰铭)
@richard__low (Richard Low 刘谦益)
@romeotan (Romeo Tan 陈罗密欧)
@shanepowxp (Shane Pow Xunping 包勋评)
@shaunchenhongyu (Shaun Chen Hong Yu 陈泓宇)
@sugiephua (Sugie/Sugianto Phua 潘嗣敬)
@taypinghui (Tay Ping Hui 郑斌辉)
@thomasong17 (Thomas Ong 王沺裁)
@qiyuwu (Qi Yuwu 戚玉武)
@ongxavier (Xavier Ong 王胜宇)
@xiejiafa (Xie Jia Fa 谢家发)
@xubin_ (Xu Bin徐彬)
@yaowenlong (Yao Wen Long姚玟隆)
@icaruyuan (Yuan Shuai袁帅)
@qrios77 (Zhang Yao Dong 张耀栋)
@zhenggeping (Zheng Ge Ping 郑各评)
@zhenhuan0202 (Zhang Zhen Huan 张振寰)
@zhouchongqing (Zhou Chong Qing周崇庆)
Hong Kong Actors
@alexfongliksun (Alex Fong Lik Sun 方力申)
@chakwilliam (William Chak 翟威廉)
@tochapman_1999 (Chapman To Man-chak 杜汶澤)
@djerictu (Eric Tu)
@edceezyyy (Edison Chen 陳冠希)
@jaycee_chan (Jaycee Chan Jo-Ming 房祖明)
@jimmyhung85 (Jimmy Hung Tin Cheung 洪天祥)
@soulboykhalilfong (Khalil Fong 方大同)
@mattkobe (Matthew Kwan Yin Ko 高钧贤)
@sammy903 (Sammy Leung 森美/ 梁志健)
China/Taiwan Actors
@aes_alien (Alien Huang Hong Shen 黃鴻升)
@blackielovelife (Blackie Chen Chien Chou 陳建州)
@calvinchen777 (Calvin Chen Yi Ru 辰亦儒)
@chenbolin (Chen Bo Lin 陳柏霖)
@damove (Tommy大目)
@dt_0902 (Danson Tang Yu Zhe 唐禹哲)
@yuyanpeng (Eddie, Peng Yu Yan彭于晏)
@godfreygao (Godfrey Gao I-Hsiang 高以翔)
@jaydaonee (Liao Yeun-Chieh, Xiao Jiao JPM廖允杰)
@lefthere036 (Hsiu Chieh-Kai 修杰楷)
@machibigbrother (Jeffrey Huang 黃立成)
@kaikaiko (Kai Ko Chen-tung柯震東)
@nadow0107 (Na Dou Lin Yu Zhi, 林郁智 納豆)
@nickylee1126 (Nicky Lee 李玖哲)
@princev414 (Qiu Sheng Yi JPM邱勝翊 王子)
@jpm_modi (Qiu Yi Cheng JPM 邱翊橙 毛弟)
@samwang1218 (Sam Wang Shao Wei 王少偉)
@showlostage (Show Luo Zhi Xiang 羅志祥)
@vandaliztik (Vanness Wu 吳建豪)
@willpan23 (Wilber Pan Wei Bo潘玮柏)
Hollywood/America/UK Actors
@drewseeley (Andrew Michael Edgar "Drew" Seeley)
@grintrupert (Rupert Alexander Lloyd Grint)
@iputthesocietyonmyback (Jaden Christopher Syre Smith)
@jdfffn (Jason David Frank)
@jason_mraz (Jason Thomas Mraz)
@justinbieber (Justin Drew Bieber)
@justintimberlake (Justin Timberlake)
@kobebryant (Kobe Bean Bryant)
@harrystyles (One Direction: Harry Styles
@joshdevinedrums (One Direction Drummer: Josh Devine)
@louist91 (One Direction: Louis Tomlinson)
@niallhoran (One Direction: Niall Horan)
@iryangosling (Ryan Gosling)
@zacefron (Zachary David Alexander "Zac" Efron)
Thai Actors
@newcp27 (Chaiyapol Julien Poupart)
@banjong_p (Banjong Pisanthanakun)
@hunz_iph (Isariya Patharamanop Hunz)
@bompeemak (Kantapat Permpoonpatcharasuk, Bomb)
@mario_mm38 (Mario Maurer)
@peach_pachara (Pachara Chirathivat)
@lollipop_pimp (Phuak Pongsatorn Jongwilas)
@terchantwist (Chantavit Dhanasevi)
@autasda (Utt, Greg Uttsada Panichkul)
Korean Artistes
@xander0729 (Alexander Lee Eusebio)
@xxxibgdrgn (Kwon Ji Yong; G-Dragon)
Online Celebrities
@jasondchen (Jason Chen)
@thewesleychan (Wong Fu Productions: Wesley Chan)
@wongfuphil (Wong Fu Productions: Philip Wang)
@tinyeyes39 (Wong Fu Productions: Ted Fu)
Click here to check out the list of Singapore female celebrities
Hope you like the list of I made. If there is any celebrities whom I missed out, do let me know so that I can include them in the list.
xoxo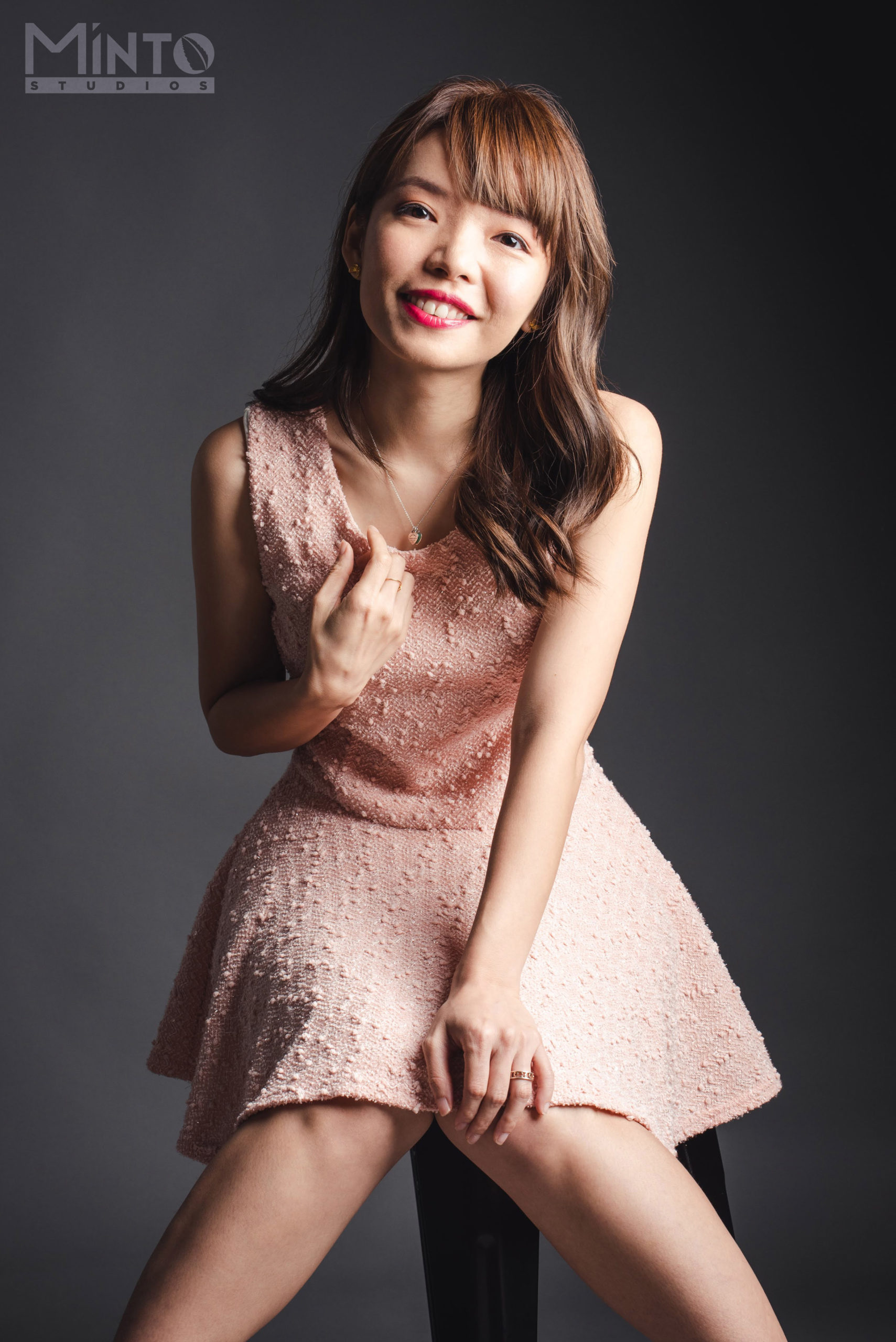 1/2 of #TheEpiphanyDuplet, Tiffany Yong juggles her ABCs – Acting, Blogging and Coaching/Consulting as she is fuelled by passion and drive to succeed.
It is not easy to make a living in Singapore just purely based on Acting, so with Blogging to help her with her online presence, and Coaching kids drama, private tutoring and freelance social media consulting to finance her life, she is currently leading the life most people hope to have: Living the Dream!