List of Celebrities on Instagram (Singapore) | By tiffanyyong.com
UPDATED 23/10/2013: More and more celebrities are using Instagram, and do you know them all? Here, I've collated a list of them – non-exhaustive (including celebrities from OTHER countries this time!) 
So who are the Singapore female celebrities on Instagram? Check them out here!
The popularity of instagram amongst celebrities have brought them closer to their fans. It is like a backstage pass into their lives as they post their personal photos. They are photos of themselves, their friends, their pets, their favourite food… basically anything they want to post.
The photos are original, and sometimes, they reply to you too! I can tell you, you will feel really happy when they did (at least I did when they addressed me directly :P)
There's a few methods where you can follow them.
1) follow me @tiffanyyongwt because I follow them all 😛
P.S. I went around following all the celebrities for you guys, my dearest readers, so of course, you will show me some support right? 😉 xoxo
2) search for them individually and follow them
3) Web users may like to follow your celebrities' accounts via instagram!
Here's my list of female celebrities on instagram. They are arranged in alphabetical order.
P.S. I tried working on the images of each individual celebrities and it nearly killed me. There were more than 200! So now, this is the list with just their instagram account names and their actual names.
Female Celebrities on Instagram
Singapore/Malaysia Actresses
@adelogy (Adeline Lim林赞银)
@ann_kok (Ann Kok 郭舒贤)
@applehong (Apple Hong Yi Xin洪乙心)
@leebelinda (Belinda Lee 李心钰)
@candycetoh (Candyce Toh杜蕙甹)
@carolelinactress (Carole Lin 林晓佩)
@carrieyeo (Carrie Yeo Chia Ying 杨佳盈)
@cheryldesiree (Cheryl Chan 陳雪兒)
@cherylweexh (Cheryl Wee Xinhui 黃馨慧)
@constancesong (Constance Song Yi Fei 宋怡霏)
@cynthiakoh27 (Cynthia Koh 许美珍)
@iamdawnyeoh (Dawn Yeoh Yi Shan 姚懿珊)
@eelynkok (Eelyn Kok Hui Wen 郭蕙雯)
@fannaiaiwong (Fann Wong范文芳)
@iamfeliciachin (Felicia Chin陈凤玲)
@xplacidacidx (Fiona Xie 谢宛谕)
@hayleystitch (Hayley Woo 胡佳嬑)
@honghuifang (Hong Hui Fang洪慧芳)
@flyirene (Irene Ang 洪爱玲)
@jacelyntay1 (Jacelyn Tay 郑秀珍)
@jadeseah (Jade Seah谢美玉)
@jiaqiwoo (Jayley Woo 胡佳琪)
@jeandanker (Jean Danker)
@jeanetteaw_xuan (Jeanette Aw 欧萱)
@jesssseca (Jesseca Liu Zi Xuan 刘子绚)
@joannepeh (Joanne Peh白薇秀)
@joeyfengjy (Joey Feng冯瑾瑜)
@julietan_cxq (Julie Tan 陈欣淇)
@kannytheng (Kanny Theng伶恩)
@katepang311 (Kate Pang龎蕾馨)
@iamkellypoon (Kelly Poon Kar Lai 潘嘉丽)
@kimberlychia (Kimberly Chia 谢静仪)
@kym_ng (Kym Ng 鐘琴)
@iamzully (Le Yao, Zully 乐瑶)
@limpeifen (Lim Pei Fen 林佩芬)
@linang56 (Lina Ng Su Fang 黄嫊方)
@lin_ruping (Lin Ru Ping 林茹萍)
@iammayphua (May Phua 潘淑钦)
@immichellechong (Michelle Chong庄米雪)
@michelleyidali (Michelle Tay 郑荔分)
@aileng (Ong Ai Leng 王爱玲)
@panlinglingg (Pan Ling Ling 潘玲玲)
@patdevogue (Patricia Mok 莫小玲)
@prisceliachan (Priscelia Chan Shih Mei曾诗梅)
@quanyifong (Quan Yifong权怡凤)
@chuarachel (Rachel Chua Ai Jia 蔡艾珈)
@limrebecca (Rebecca Lim林慧玲)
@sheila_sim (Sheila Sim沈惠怡)
@sheilatan (Sheila Tan Wei Tian 陈玮甜)
@silver_ang (Silver Ang 洪子惠)
@soramayx (Sora Ma Yi Xuan马艺瑄)
@diyatangugu (Tan Diya 陈迪雅)
@khenghua (Tan Kheng Hua 陈琼华)
@iamsortalingyi (Tang Lingyi 汤灵伊)
@tiffany_leong (Tiffany Leong 梁丽芳/綽琦)
@tongbingyu (Tong Bing Yu Chris 童冰玉)
@tracyleemeileng (Tracy Lee Mei Leng李美玲)
@tracetan (Tracy Tan)
@vernettalopez (Vernetta Lopez)
@veravivian (Vivian Lai Yi-Ling赖怡伶)
@xiang_yun_ (Xiang Yun 向云)
@yahuiyh (Ya Hui 雅慧)
@yeoyannyann (Yeo Yann Yann 杨雁雁)
@zhouying1118 (Zhou Ying周颖)
Hong Kong Actresses
@angelababyct (Angela Yeung Wing, Angelababy楊穎)
@lindachungchung (Linda Chung鍾嘉欣)
@myoliemyolie (Myolie Wu Hang-yee 胡杏儿)
@nwuuu (Nancy Wu 胡定欣)
@physit (Fiona Sit 薛凱琪)
@selenalisw (Selena Li 李詩韻)
@sharonchanmanchi (Sharon Chan Man-Chi 陳敏芝)
@shi_ga (Shiga Lin 連詩雅)
China/Taiwan Celebrities
@aimeeyunyunsun (Aimee Sun Yun Yun 孫芸芸)
@oamberano (Amber An 安心亚)
@appleweiting (Apple Huang Wei Ting 黃暐婷)
@butterfly092288 (Butterfly 蝴蝶姐姐 簡愷樂)
@luckyboommini (Cai Huang Ru 蔡黄汝 豆花妹)
@hsiaoelva (Elva Hsiao蕭亞軒)
@janetagram (Janet Hsieh 謝怡芬)
@kimble_ (Kimberley Chen陈芳语)
@aohsuehfu (Puff Kuo Hsueh Fu 郭雪芙)
@yanxi531 (Michelle Chen Yan Hsi 陈妍希)
@christinefan (Christine Fan Wei Qi范玮琪)
@bingbingfanofficial (Fan Bingbing范冰冰)
@hello_jolin (Jolin Tsai 蔡依林)
@sqwhat (Shu Qi 舒淇)
@suitangtang (Sonia Sui 隋棠)
@riva0913 (Riva Chang 张芳奕 小甜甜)
@yianhuang (Yuri Huang, 瑤瑤)
Hollywood/America/UK Celebrities
@aliciakeys (Alicia Keys)
@atothedoublej (Amy Jo Johnson)
@annehathaway1982 (Anne Jacqueline Hathaway)
@ashleytis (Ashley Michelle Tisdale)
@beyonce (Beyoncé Giselle Knowles-Carter)
@carlyraejepsen (Carly Rae Jepsen)
@theellenshow (Ellen Lee DeGeneres)
@emmaroberts6 (Emma Rose Roberts)
@emscwatson (Emma Charlotte Watson)
@jessicaalba (Jessica Marie Alba)
@ladygaga (Lady Gaga; Stefani Joanne Angelina Germanotta)
@madonna (Madonna Louise Ciccone)
@mariahcarey (Mariah Carey)
@mileycyrus (Miley Cyrus
@selenagomez (Selena Marie Gomez)
@taylorswift (Taylor Alison Swift)
@tyrabanks (Tyra Banks)
@vanessahudgens (Vanessa Anne Hudgens)
@victoriabeckham (Victoria Beckham)
Thai Actress
@baifernbah (Baifern Pimchanok)
Korean Artistes
@taeyeon_ss (Kim Tae-yeon)
P.S. Sorry, not really into Korean pop bands.
Online Celebrities
@itsbubz (Lindi Bubzbeauty)
@michellefawn (Michelle Phan)
Click here to check out the list of Singapore male celebrities
Hope you like the list of I made. If there is any celebrities whom I missed out, do let me know so that I can include them in the list.
xoxo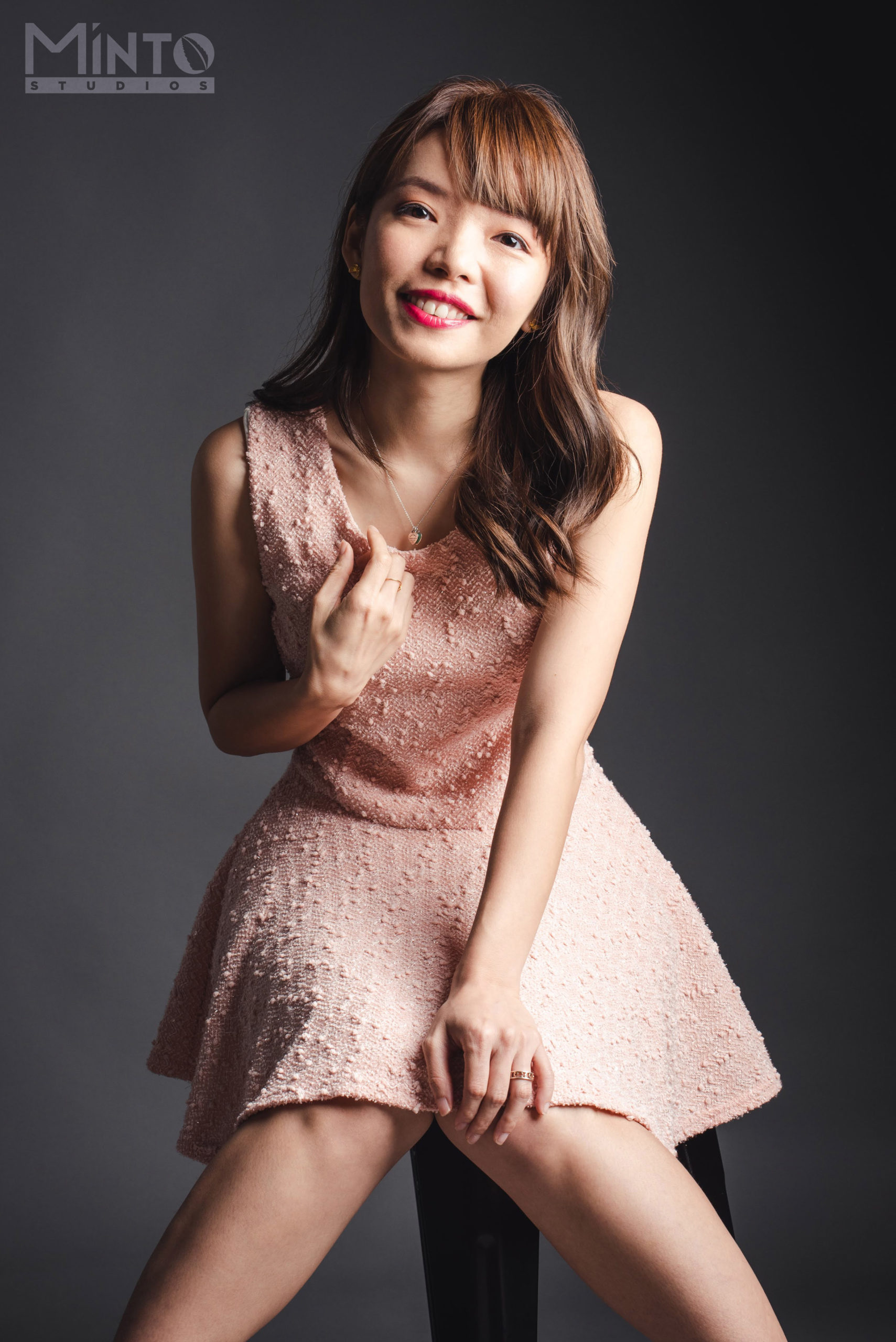 1/2 of #TheEpiphanyDuplet, Tiffany Yong juggles her ABCs – Acting, Blogging and Coaching/Consulting as she is fuelled by passion and drive to succeed.
It is not easy to make a living in Singapore just purely based on Acting, so with Blogging to help her with her online presence, and Coaching kids drama, private tutoring and freelance social media consulting to finance her life, she is currently leading the life most people hope to have: Living the Dream!