Getting addicted to Auction @ SOLD.SG | By tiffanyyong.com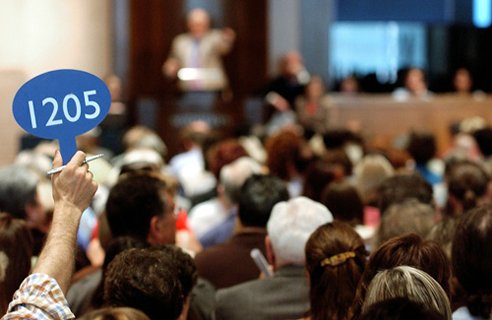 What's an auction?
The first picture in my mind will be call the rich people in suits bidding for priceless drawings and jewellery, raising their tags to up the price every time they wish to up their bid.
But this?!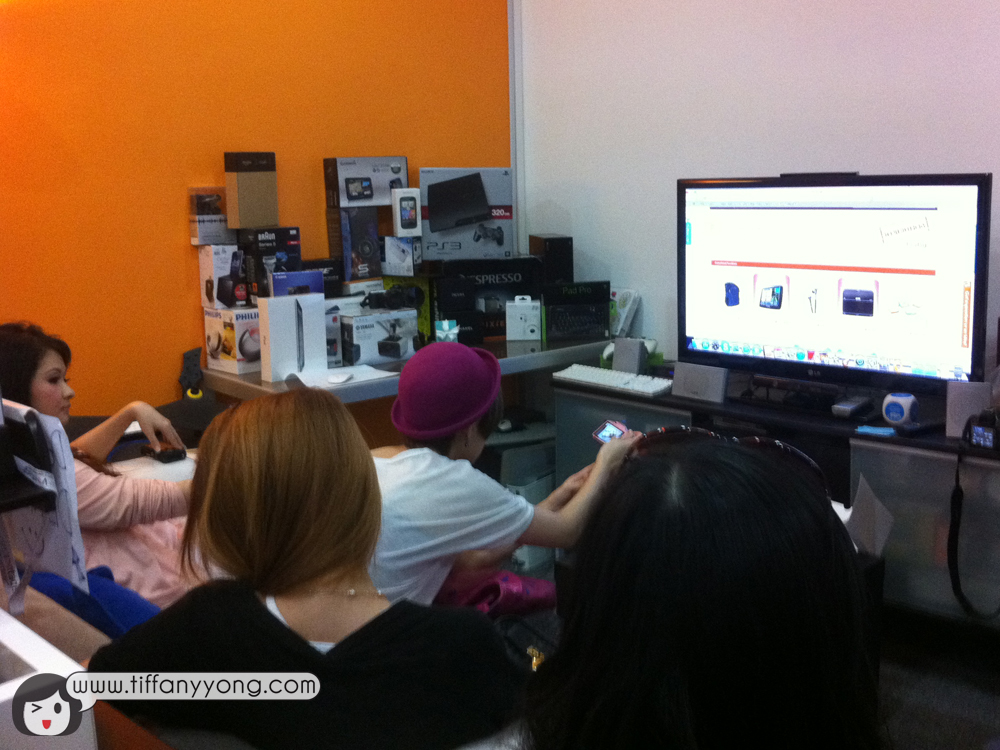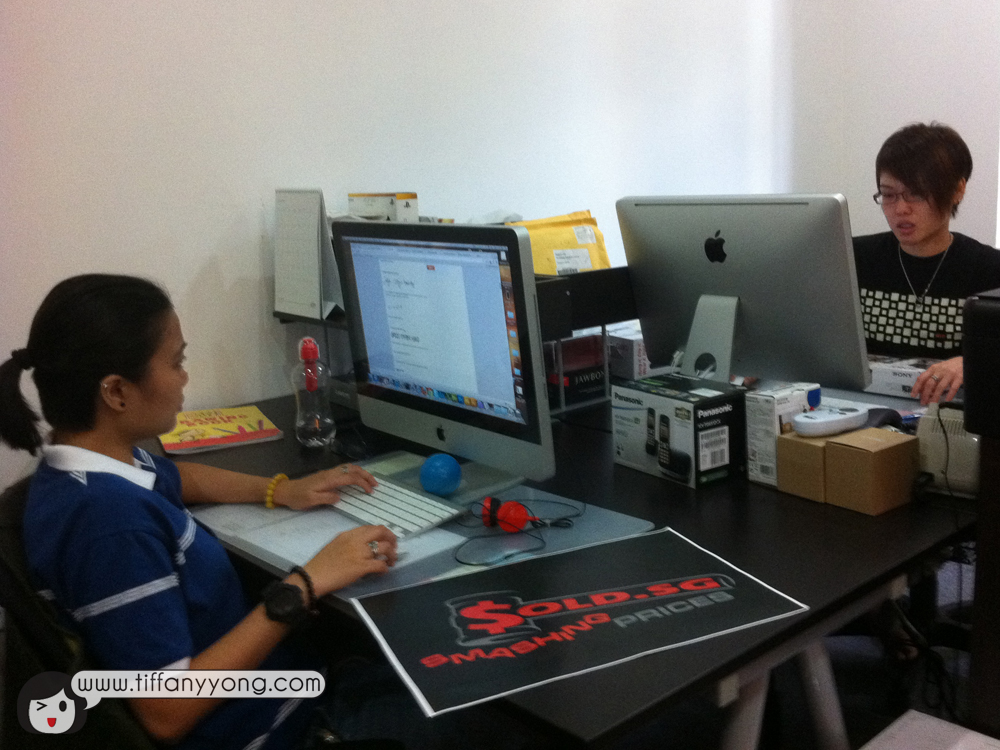 This is the office of SOLD.SG, an online auction website which sells popular stuff like shopping vouchers, electronic products at great discount. This 1 year-old company is currently the largest pay-to-bid auction site in Singapore.
Like everyone, the first question I have in my mind is, "Is this real? Or is it a scam? fraud?"
So when I went to the office tour, I had this skeptical thought with me, but SURPRISE! "I was greeted with a "Hello, yes we're real!" (read my mind huh? lol)
I felt that this was more like a home tour (with cool Mac Monitors and office space) than an office tour. I was expecting a bunch of old uncles who are rich and have nothing better to do than to buy stuff and then sell stuff at cheep cheep (cheap) prices. But guess what? The team is made up of all young and energetic youths (like me :P)
They are all very open and transparent with how they operate, (not giving dark looks when I ask questions or say the "it's our trade secret" kinda answers). In fact they even said that they welcome users of their site to drop by anytime and meet the team~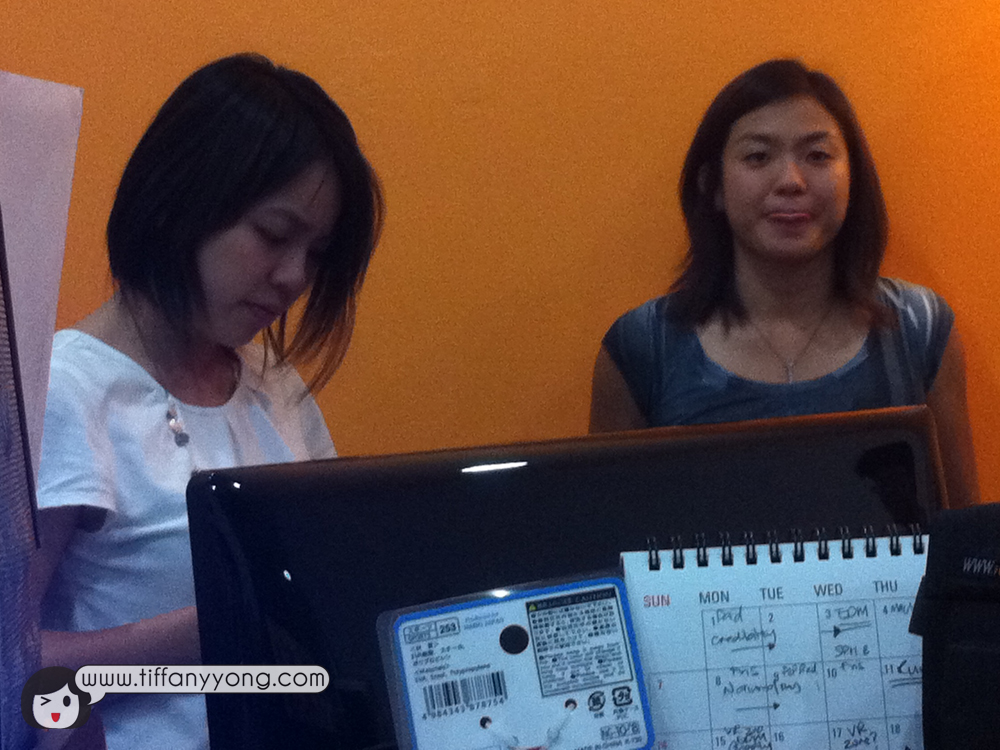 With all the brand new goods gotten from their suppliers (@..@) in their office, they were all mailed out as soon as payment were made. All products placed on their website are also carefully selected to ensure quality and high standards (I'm the witness… they are indeed in great condition)
But what's the bad thing being part of their team ? (I was envious of them for a teeniest moment, until they announced it) They are very strict that no employees and immediate family members of SOLD.SG are allowed to participate (All employees have to sign a contract stating so)
THAT is SOOOOO Sad… To watch all the fun and not being able to join in?! Gosh, I'm glad I'm not working in there. BECAUSE I can join in the exciting auction. It really gets our heart pumping, just by watching the auctions, it's exciting enough!
SO what's my harvest from this fruitful trip to SOLD.SG?
xoxo



*Disclosure:
Event invitation from sold.sg, thanks to omy.sg.
No monetary compensation was received for the review. All opinions are my own.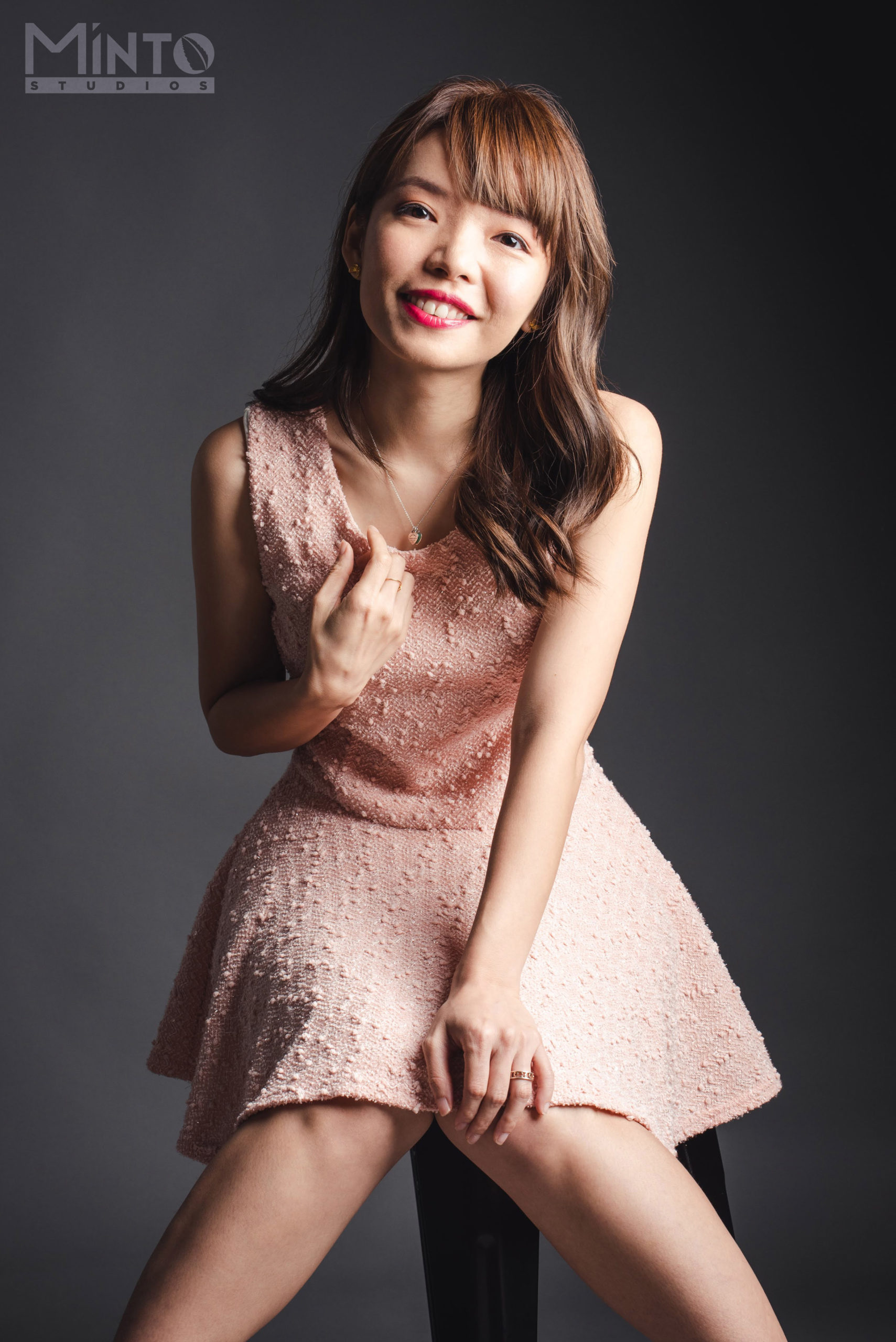 1/2 of #TheEpiphanyDuplet, Tiffany Yong juggles her ABCs – Acting, Blogging and Coaching/Consulting as she is fuelled by passion and drive to succeed.
It is not easy to make a living in Singapore just purely based on Acting, so with Blogging to help her with her online presence, and Coaching kids drama, private tutoring and freelance social media consulting to finance her life, she is currently leading the life most people hope to have: Living the Dream!