Tips and Tricks to get WHAT U WANT on SOLD.SG
For Beginners:
SOLD.SG Auction Master: Many beginners don't try the Learner's Auction which we provide for them. The chances of getting these prizes are higher, because the number of people who can bid for the items are restricted to users who have never won an auction before.
Here are more tips:
Start small
On Sold.sg you'll see everything from USB sticks, to iPads. Some items are worth $50, some are worth over $1,000. As you can imagine, the more expensive items attract the most bidders, which makes them harder to win. So if you're new to Sold.sg, you should go for one of the cheaper items as you'll have a greater chance of winning, plus you'll get to learn how Sold.sg really works. It just takes a bit of practice!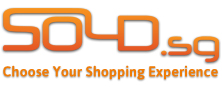 Go for a Beginner Auction
A Beginner Auction (denoted with an "L" plate) is only open to bidders who've never won before, so this is a great opportunity for you to win your first item! Using all of these tips, and your own bidding strategy, you'll bag a bargain in no time. And who knows, your next win may be an Apple iPad or Sony PS3!
Note: Live Beginner Auctions are only visible to logged in, non-winners.
Take your time
This is very important! First, take your time and understand how Sold.sg works. Read through our guide and this help section, and browse some auctions. You'll be surprised how much of an advantage you'll have by following this simple tip. Secondly, once you've found an item you want to bid on, just watch the auction for a few minutes. See who's bidding, and how much they're bidding. You need to work out the best time to enter the auction so look at the past ended auctions and you'll get an idea of how many bids are needed, and what price this item normally goes for.
Make sure you have enough time
If you're about to eat lunch, or take the dog for a walk, don't start bidding on an auction! Some auctions will end quickly, but some will go on for a few hours. So if you're serious about winning an item, make sure you have enough time to keep bidding. However, you could set up the Auto-Bidder to bid while you're away from the computer!
Focus on one product at a time
This is by far, the biggest mistake made by new users on Sold.sg. We offer so many GREAT products that people do not know what to bid on first. So instead, they place a couple of bids on several items all at the same time. It's great when someone wins an item with just 1 Token, but it doesn't happen that often. Instead of bidding on more than one auction at a time, just choose one and stick with it. You will have a much better chance of winning the item if you take this approach.
Scope out the competition
Sold.sg is one of the most competitive sites on the internet. So help yourself by taking the time to know who you're up against. When you're watching an auction, spend a few minutes and get an idea of who's bidding, how often they're bidding and what sort of strategy they're using. On an auction page you will see the last 10 bidders of that particular auction.
If you see an auction with lots of different bidders, it's probably best to find one with less competition.
Bid late, but not TOO late
This is another big mistake made by beginners on Sold.sg. If there is an hour left on an auction, don't bid! This is a golden rule: ONLY BID IN THE LAST 10 SECONDS. You would think that bidding in the last second would be the best approach, but there are a few reasons why this isn't the case. The main reason is that internet lag may prevent your bid being processed in time. To keep it simple, there are lots of bids placed on Sold.sg. We have to process these and perform calculations, update databases, and output the results back to the website, all in a fraction of a second! If a delay occurs anywhere along the way, and you place a bid with just 1 second to go, then your bid may not register, and the auction would end, assuming there are no other bidders. So, to be safe, try and bid when there is at least 3 seconds left on the clock. Alternatively, set the Auto-Bidder, as this will never be affected by internet lag.
Don't be afraid of the Auto-Bidder
If you look through the ended auctions on Sold.sg, you will see that lots of auctions are won by people using the Auto-Bidder. It's simply because a lot of people love to use it! If you're bidding on an auction and you spot an aggressive Auto-Bidder, then try not to be put off. You have the advantage because you're actually watching the auction, and you know what the competition is like. If several single bidders are battling with an Auto-Bidder, then sit back and watch. Save your bids, and jump in when the time is right. Remember: just because they're using the Auto-Bidder doesn't guarantee that they will win the auction. If you really don't like the Auto-Bidder, then lookout for a Manual-Only auctions, where no Auto-Bidders are allowed.
Don't be afraid of actually using the Auto-Bidder
The Auto-Bidder is a powerful tool, if you get the timing right you can scare off other bidders by placing one. Nobody likes to see their bids matched over and over again by your all conquering Auto-Bidder, you might just persuade them to give up and try again next time.
On the other hand, some people have a 'fire and forget' policy with the Auto-Bidder. It is easy to come in and win with a quick single bid if your rival has gone to make a cup of coffee safe in the knowledge that their Auto-Bidder will protect them. We've noticed that users tend to set the Upper Limit value of their Auto-Bidder to a round number, so watch out for this and you might be able to snap up a bargain by simply clicking on the "Bid" button when the Auto-Bidder has just finished.
However, we would caution you to read the mechanics of the Auto-Bidder thoroughly, and understand how it works completely before using it. Keep a price limit in mind
It's easy to get carried away in an auction when you really want something! But, remember that each bid costs you 75 cents. So you have to bear in mind the current auction price, and how many bids you've placed.
Don't run out of bids
Give yourself a better chance of winning an auction by having lots of Tokens in your account. For example, instead of buying the smaller Token Packs, go for the medium or large Token Packs instead. Not only do you need to make sure you have enough Tokens in your account before you enter the auction, but also during. You would kick yourself if you were in the middle of a bidding battle, and had to stop and buy some more Tokens, only to see that the auction ended! You can help prevent this by following some of the earlier tips, like working out when to bid, how long the auction will run for and roughly how many Tokens it will take to win the item.
Don't get distracted
If you're bidding on Sold.sg, try not to multitask. Turn off the TV, pause your MP3 player and shut down solitaire. Do whatever it takes to ensure you can really concentrate on an auction!
Tips to reduce bidding/timer lag
We mentioned internet lag in an earlier bidding tip, which could cause your last second bid not to be registered. On top of that, you may also experience general computer lag, perhaps if you're running several applications at the same time, or browsing several websites in multiple tabs. Here are some tips to reduce both internet lag, and general computer lag:
– Shut down resource-intensive applications.
– Software such as Adobe Photoshop or Apple iTunes can often cause your computer to run slowly, especially if it's an old laptop or PC.
– Make sure you're using an up-to-date internet browser. You may be using Internet Explorer, Firefox, Google Chrome or Safari. Whichever browser you use, look for an update button and download the latest version.
– Close any programs that require an internet connection (apart from your browser). For example, close down any torrent applications, stop playing Call of Duty on your Xbox, stop streaming the latest episode of Dexter. This will give you the best possible experience when bidding on Sold.sg. On top of this, these are all distractions!
xoxo



*Disclosure:
Event invitation from sold.sg, thanks to omy.sg.
No monetary compensation was received for the review.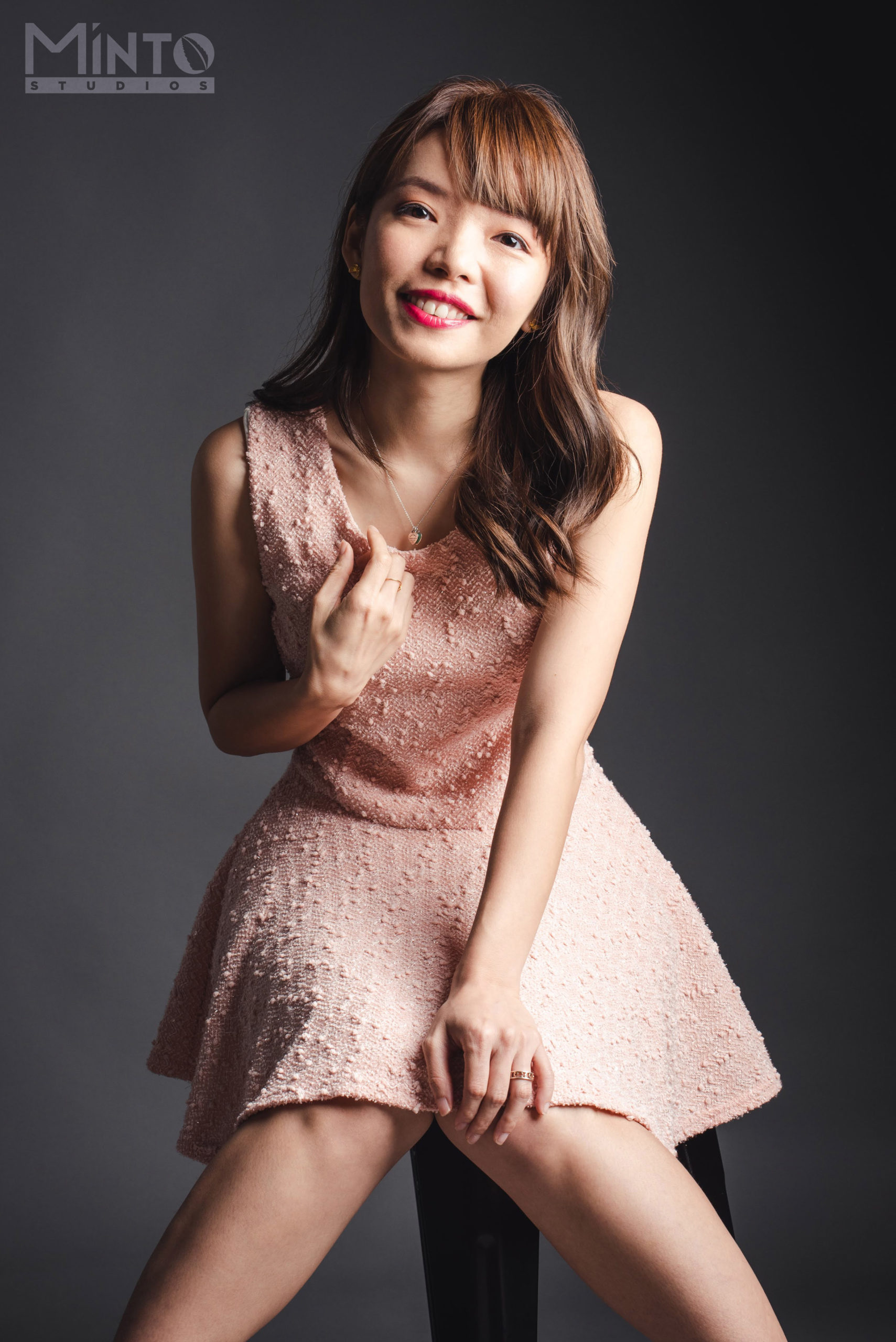 1/2 of #TheEpiphanyDuplet, Tiffany Yong juggles her ABCs – Acting, Blogging and Coaching/Consulting as she is fuelled by passion and drive to succeed.
It is not easy to make a living in Singapore just purely based on Acting, so with Blogging to help her with her online presence, and Coaching kids drama, private tutoring and freelance social media consulting to finance her life, she is currently leading the life most people hope to have: Living the Dream!